A couple years ago we had plans of building a deck in this space on the back side of our house. Then we made over the back patio last summer and decided that we're content with our backyard set up. Plus, we don't intend on staying in this house for more than 3 more years. The plan has always been to live here for 5-10 years, and we've been here for 6 years. So we figure the next owners can put in a deck if they want. We'll save our backs and money, but in the meantime, we decided to spruce things up a bit.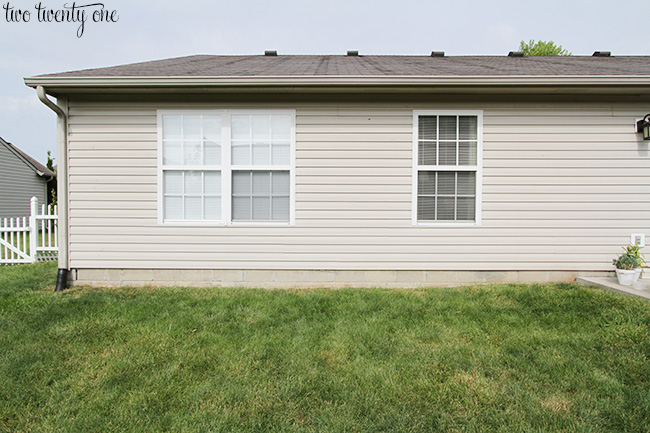 As you can see, a lot of the grass is dead in this area. So we decided to create a flowerbed.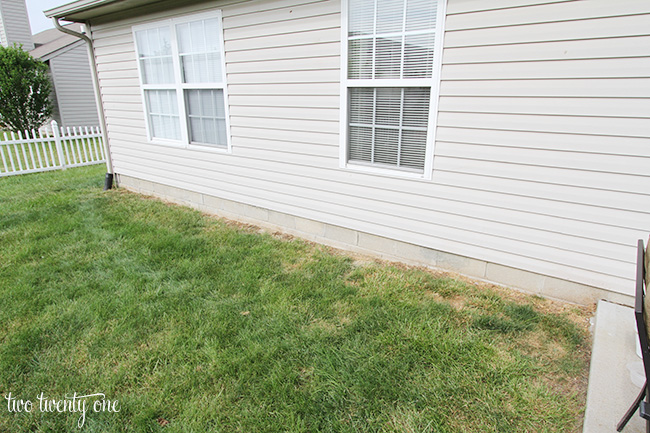 We started by measuring out 3 feet from the house on both ends of the where the flowerbed was going to go. We used a brick and a piece of firewood to anchor some jute (it's what I had handy from making these wreaths) so we would be creating a straight line. Then, Brad borrowed our neighbor's edger to start defining the edge of the flowerbed.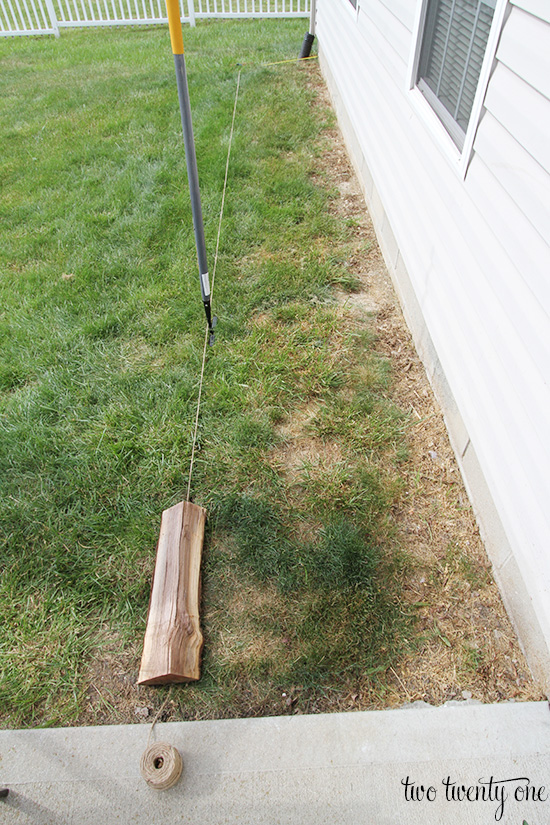 The longest and hardest part of this project was digging up all the grass with a shovel.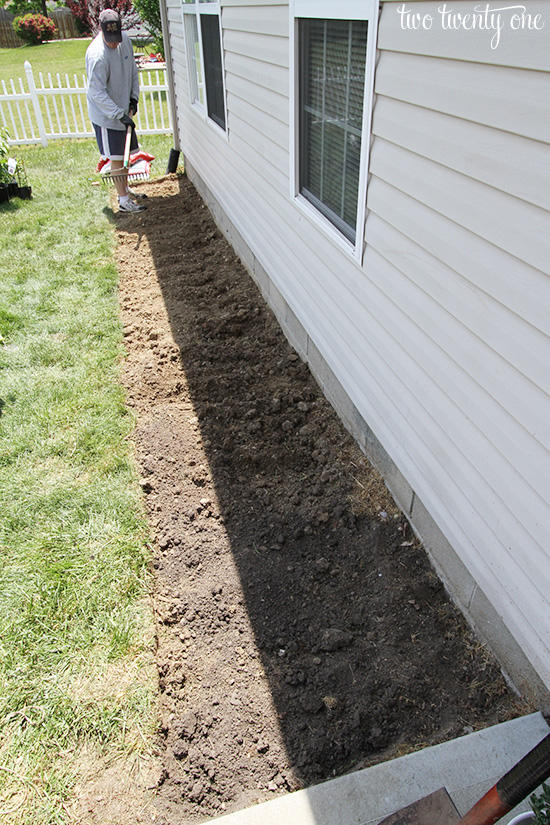 Next, it was time to place the plants where I wanted to plant them. I always do this before we start digging– I set the plants where I think I'll like them.
I also decided to branch out and get plants that were different. I'll list all of them below.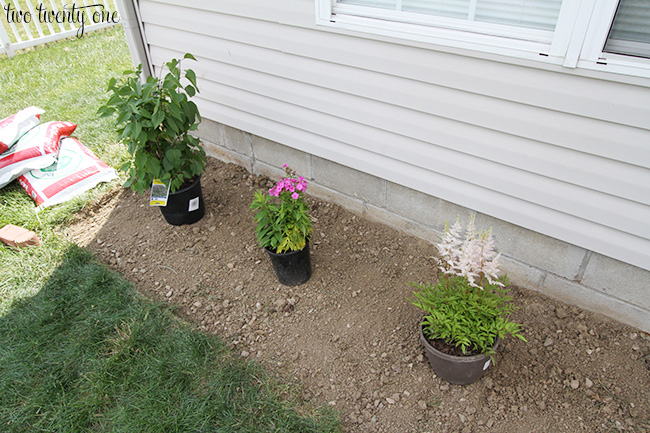 We used fresh topsoil to fill in around the plants, and then we topped it off with some black mulch.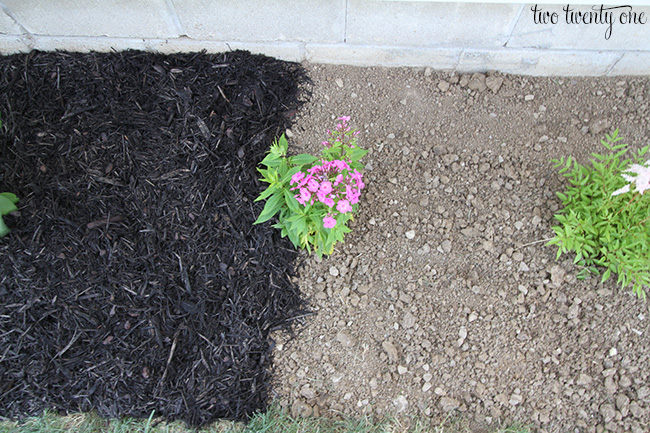 Here's what it looked like when we were done. Much better, in my opinion.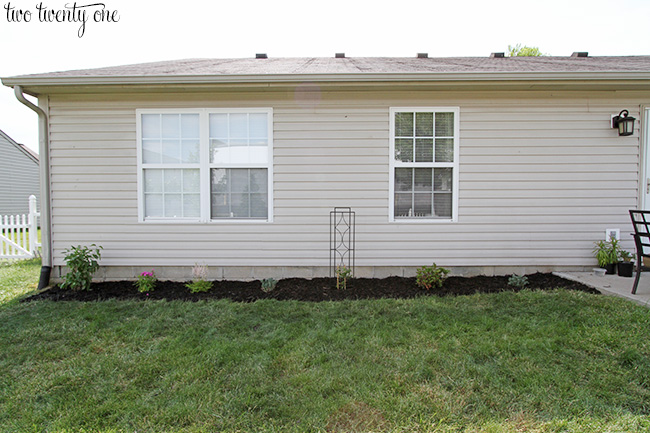 I can't wait for everything to grow and fill in.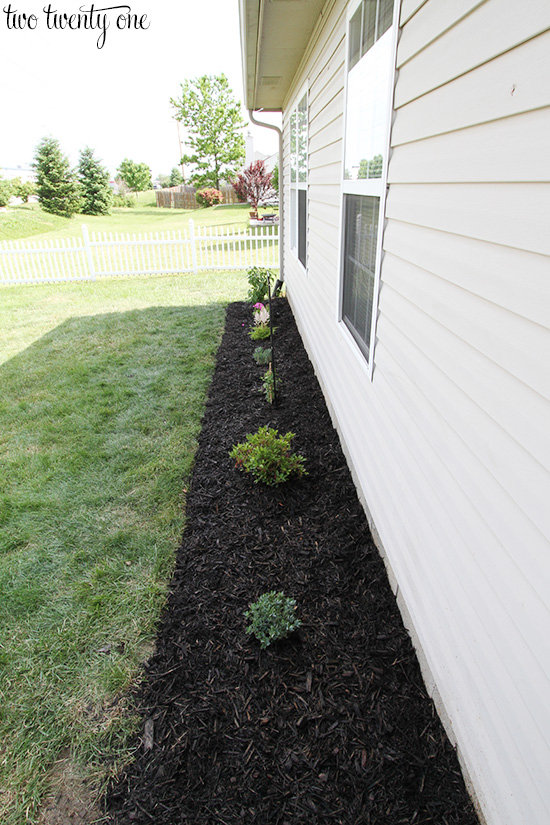 This astilbe isn't something I would usually go for, but I loved how it looks different.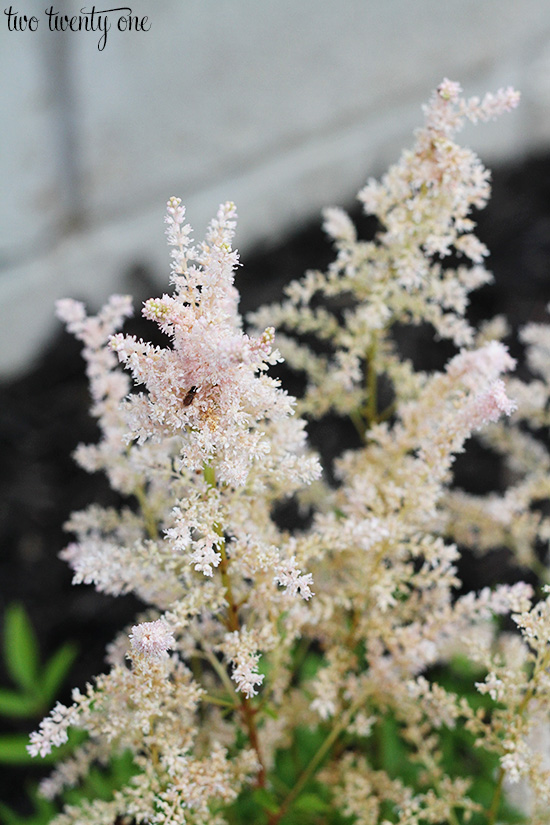 I'm so glad I was 'that neighbor' and picked up a car load of six sedums someone in our neighborhood had put out on the curb. They've really come in handy.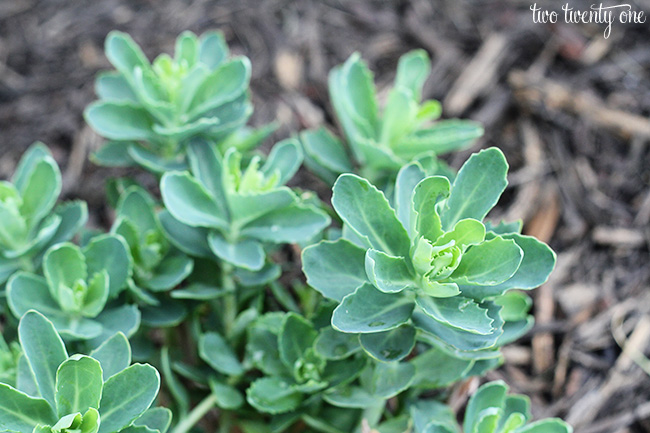 I love the clematis in our front yard, so I decided to go with another one in the backyard.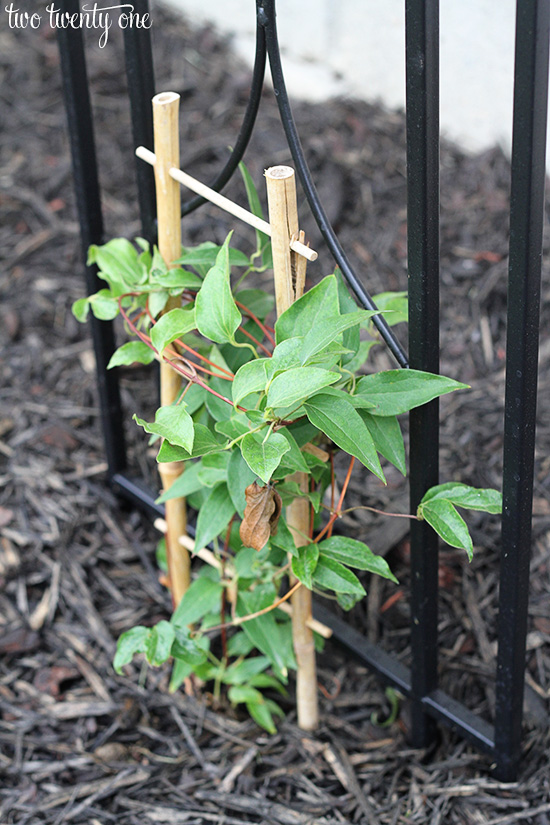 Here are the flowers we planted from left to right:
old fashioned purple lilac
flame pink garden phlox
sedum
look at me astilbe
nelly moser clematis
nico red azalea
sedum
Have you ever created a flowerbed in your yard? How'd it go?
 As a Lowe's partner, I was provided a gift card to cover the cost of materials for this project. As always, all opinions are 100% my own.