Two Twenty One Talk 001 : Introduction
I've been keeping a secret. For the past few weeks I've been working really hard on something new and totally different. To say that I'm nervous is an understatement, but I think it's good to step outside of your comfort zone and try new things.
I'm starting a podcast.
I know, it seems super trendy but trust me when I say that it's no walk in the park to get one of these things up and running. I've had to learn how to work multiple software programs and websites, buy equipment and spend hours watching YouTube videos on how to start and launch a podcast.
I'm really excited about this new adventure. I hope you'll love it!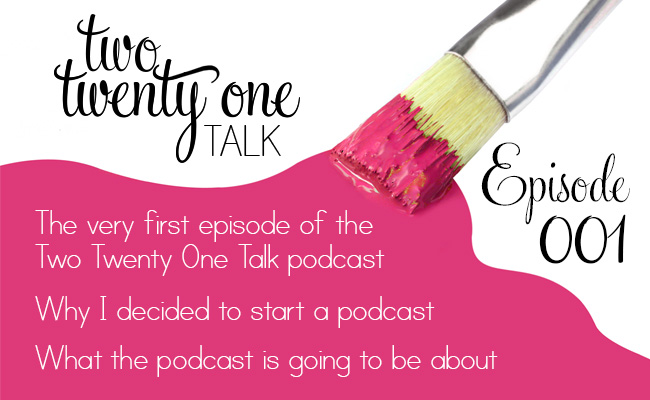 I don't have the iTunes feature set up yet but I'm working on it. So stay tuned!
My very first guest next week will be Liz Marie from Liz Marie Blog.
Listen to my very first podcast by pushing 'play' below!
I've had some issues with the player loading on mobile devices. If you're having issues, try selecting the 'open in new window' option.
And shout out to Kristin from This Inspired Life for answering my endless questions, and Erin for designing the TTOT graphics!