Two Twenty One Talk 002 : Liz Marie Blog
Woot! It's the very first full-length episode of Two Twenty One Talk! And good news– you can now listen to TTOT on iTunes and Stitcher!
My guest this week is the lovely Liz Marie from Liz Marie Blog.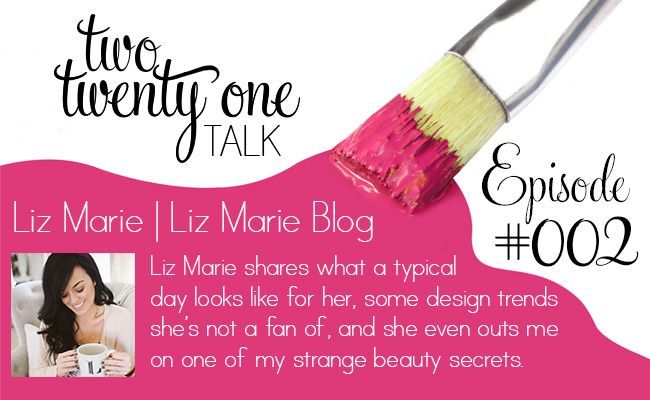 SHOWNOTES
Liz Marie's husband's blog is craftsmandrive.com.
Liz Marie's laundry soap/detergent can be found here.
Liz Marie's back patio makeover can be found here.
Liz Marie's post about the loss of her fifth pregnancy can be found here. She also links to all her other posts related to her miscarriages and struggles with infertility and PCOS in that post.
Here's the post I wrote about the GMC Denali Dream Drive and HGTV Dream Home that Liz Marie and I took together.
If you enjoy the TTOT podcast, I'd LOVE for you to take a couple minutes and leave a positive review on iTunes.