Two Twenty One Talk 003 : View Along the Way
It's a new week so that means a new episode of Two Twenty One Talk!
My guest this week is the hilarious Kelly from View Along the Way. Sit back, relax and enjoy my conversation with Kelly!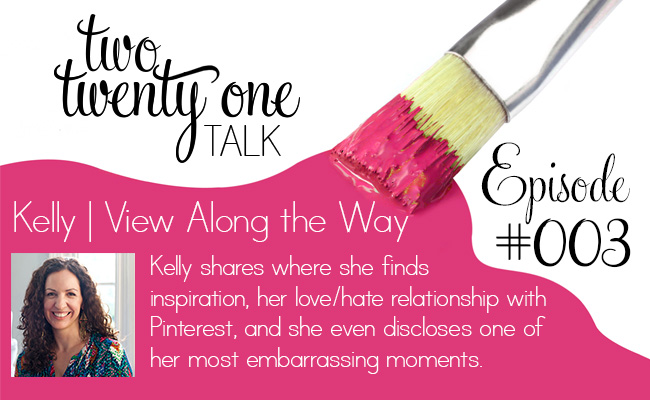 Kelly's most popular posts:
That one time when we paid off our house
In case you missed it last week, here's episode 002 with Liz Marie from Liz Marie Blog.
You can now listen to TTOT on iTunes and Stitcher!
If you enjoy the TTOT podcast, I'd LOVE for you to take a couple minutes and leave a positive review on iTunes.
Do you have a favorite blogger (other than me, of course) that you'd like me to talk with? Tell me in the comment section.