If Someone Dies On Your Wedding Day
Picture this. It's the morning of your wedding day– one of the most important and special days of your life. You're in your bridal suite getting your makeup done. The room is bustling with bridesmaids getting ready and photographers snapping photos. Your cellphone rings. It's your dad. You answer it because, well, it's your dad. You assume he has a random question, like what time he's supposed to be somewhere. Instead, he tells you the nursing home your grandma is staying in just called. Your grandma passed away about an hour ago.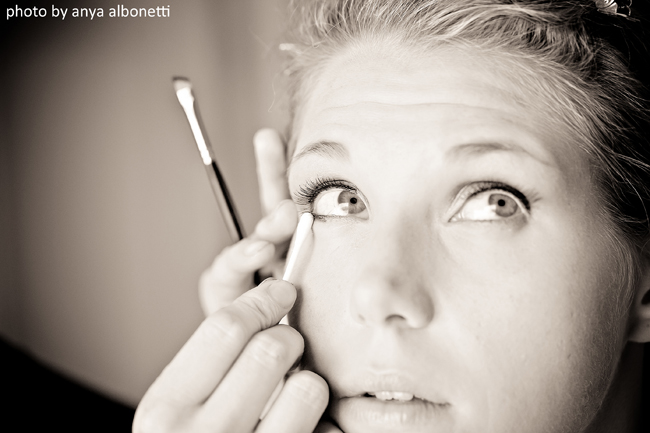 No one ever tells you what to do if someone dies on your wedding day. Probably because no one expects it. You can expect rain and have a plan B, but you never expect the death of someone close to you on your wedding day. I surely didn't. Because, really, what are the chances?
Brad's and my second wedding anniversary is in 3 weeks. Around this time last year I began reflecting on our wedding day, and it's no different this year. June 25, 2011 was a mess of emotions: happiness, nervousness, anxiety, sadness, confusion. There are so many emotions on wedding days, but pair that with a death and whoa nelly. I found myself thinking of my grandma throughout the day and confused as to how I should feel. It's ridiculously confusing and hard to feel happy and sad at the same time. It's exhausting too. I remember someone telling me during our reception that I looked tired. I was slightly offended, but this person didn't know everything I had gone through in the past 10 hours. (We purposely didn't tell wedding guests because we didn't want them coming up to me during the reception and possibly upsetting me.)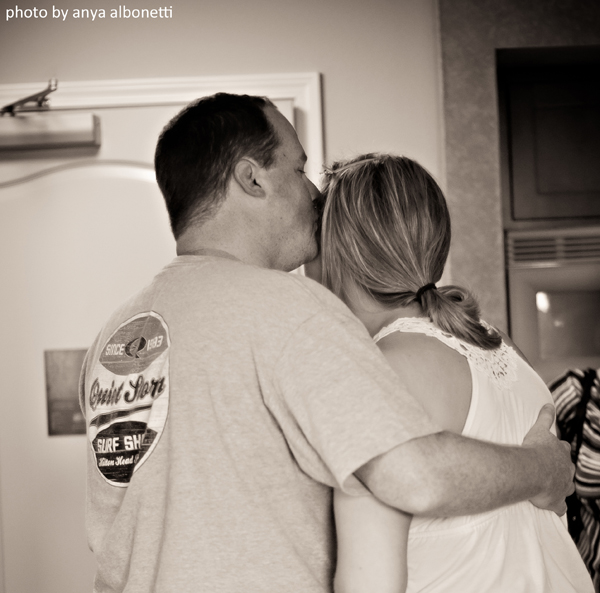 With that being said, I thought I'd share my thoughts on this tricky topic since I've been there, done that.
The number one thing you can do when someone close to you passes away on your wedding day is to NOT BE TOLD. Speaking from experience, I wished I hadn't known about my grandmother's passing until the day after our wedding. I wasn't expecting her at the wedding because she was in a nursing home 4 hours away. I didn't plan to call her because her hearing was so bad talking on the phone was impossible. I planned to go see her, tell her all about the day, and show her pictures a couple weeks after our wedding. So I would have never known anything had happened if I wasn't told. Well, maybe I would because I could see it on my dad's and half sister's faces.
How do you not find out someone died? You have buffers– people who intercept information so you aren't made aware. If the deceased person was supposed to attend your wedding your buffer is responsible for telling you that the person came down with a stomach bug, or they were called into work last minute. Any simple excuse will do.Another thing, you're not in charge of your cellphone on your wedding day. One of your buffers is on phone duty. It's their responsibility to intercept all messages and phone calls and relay the information they deem pertinent. If something catastrophic should arise, they are to discuss the situation with your other buffers and important people (your family, wedding coordinator, etc.) to decide whether or not you should be made aware of the situation. Had I not had my cellphone with me I may not have found out. It may have given my mom and step-dad time to talk to my dad and tell him it wouldn't be a good idea to tell me.
bridal
Now, I know every situation is different. How the person who died is related to you. Your relationship with the person. Whether or not the person was supposed to attend your wedding or be a part of your wedding ceremony. So this could effect whether or not you're told.
I'm not trying to sound harsh here, but those affected by the death need to try their best to put their emotions aside and put on happy face so you don't catch on to anything. Because here's the deal, There will be plenty of time to mourn but you only have a limited amount of time to live in the now and enjoy your wedding day.
Hopefully you never have to experience this, but on the unfortunate chance you do, I hope this post helped you develop a plan B beforehand. But, really, what are the chances someone will die on your wedding day?