DIY Flower Girl Basket – Wedding Tutorial
One of the things I semi-DIYed for our wedding was our DIY flower girl basket. While I can appreciate the plain white traditional baskets, I wanted to add a little flavor to the basket our flower girl would be carrying to scatter flower petals while walking down the aisle. And since my favorite flowers are peonies and peonies were incorporated in our wedding day, I had to slap a massive blinged-out pink peony on the basket.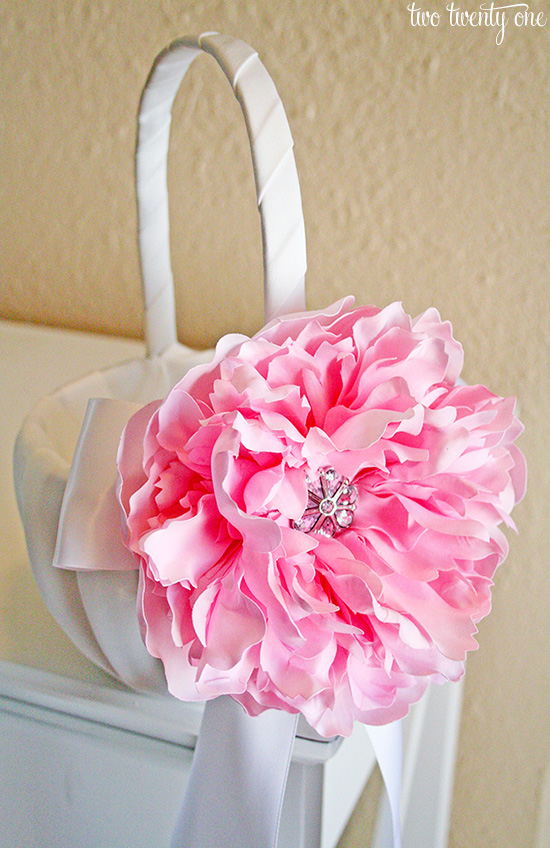 If you want to recreate something similar to the flower girl basket idea I made, here's what you'll need:
pre-made flower girl basket
satin ribbon
silk peony
rhinestone button
hot glue
scissors
I started by buying a plain basket with a ribbon handle at Hobby Lobby, 40% off coupon in hand. So I scored it for $12. Coupons are your best friend when planning a wedding. Write that down.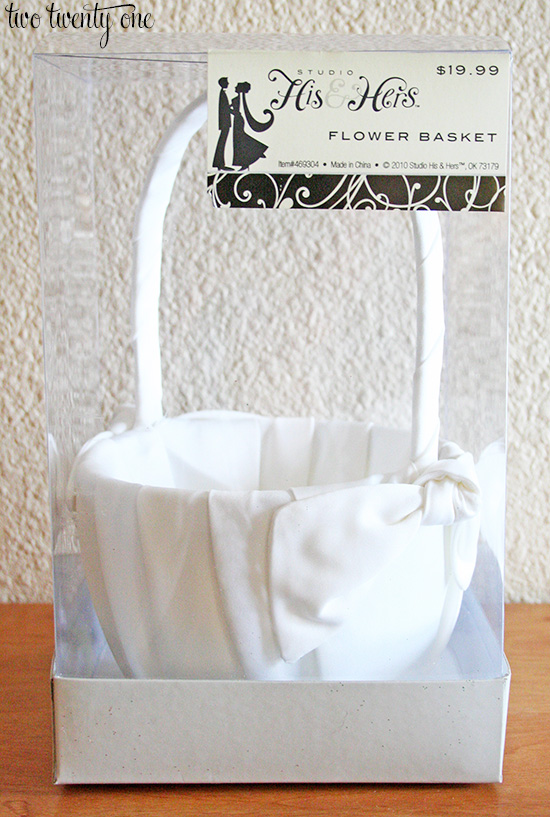 I brought the pre-made flower girl basket home and removed the wonky bows. I gently ripped them off– nothing fancy.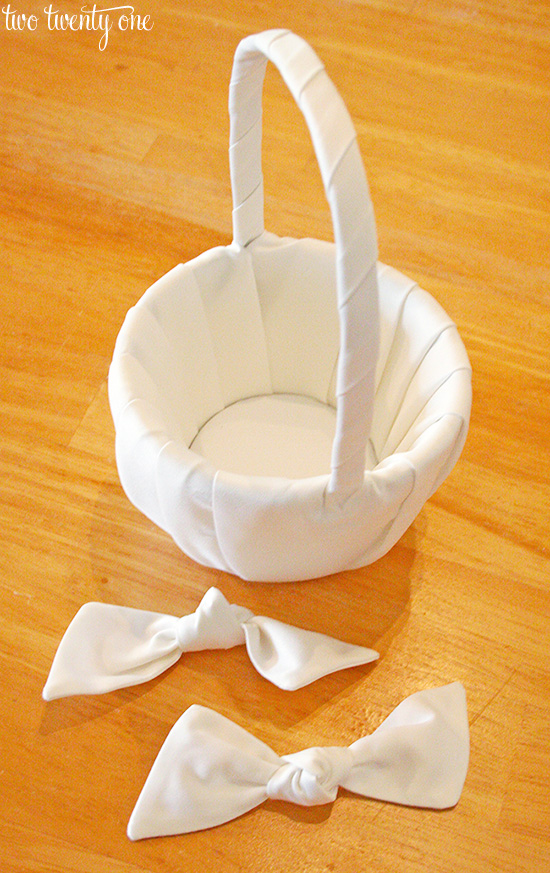 Now, here's where I'm missing some pics. But it's not tough to follow. I made a regular bow with some 2-inch white satin ribbon and hot glued it to the basket at the base of one side of the handles. (Remember to glue your flower here because you want the flower pointing forward when your flower girl is holding the basket.)  I glued a rhinestone button to the center of a silk peony (both purchased at JoAnn Fabric). Then I glued the peony to the center of the bow.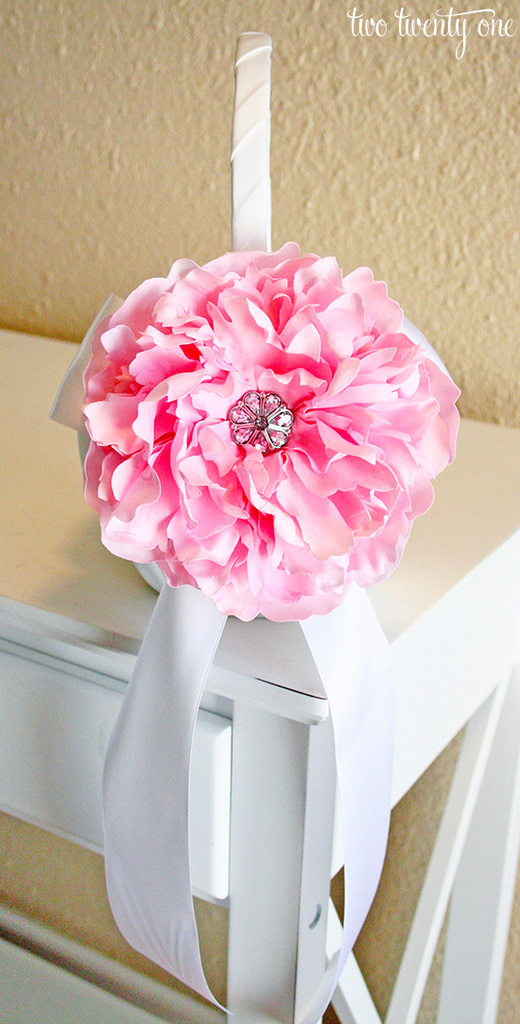 Pretty simple wedding DIY project, and for less than $20! You can expect to pay anywhere from $25-50 for similar flower girl baskets on Etsy.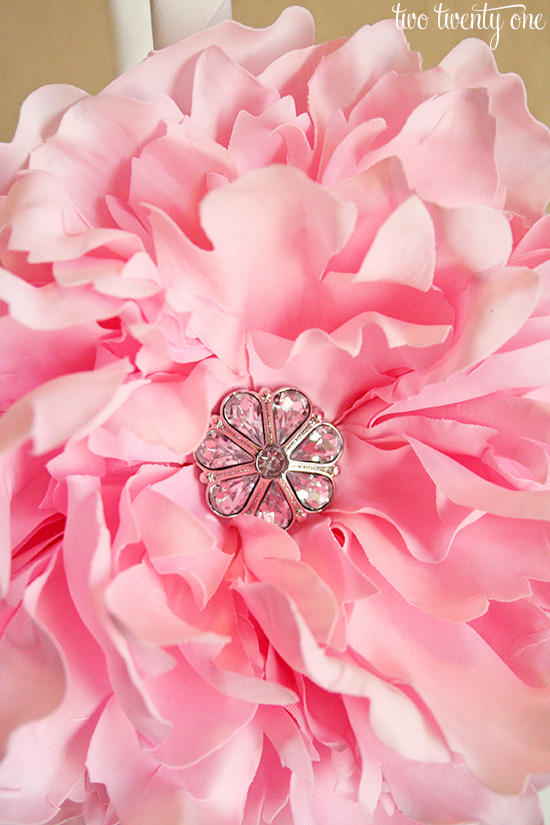 My mom and I also made a matching ring bearer pillow. Unfortunately, I don't have tutorial photos for the ring bearer pillow.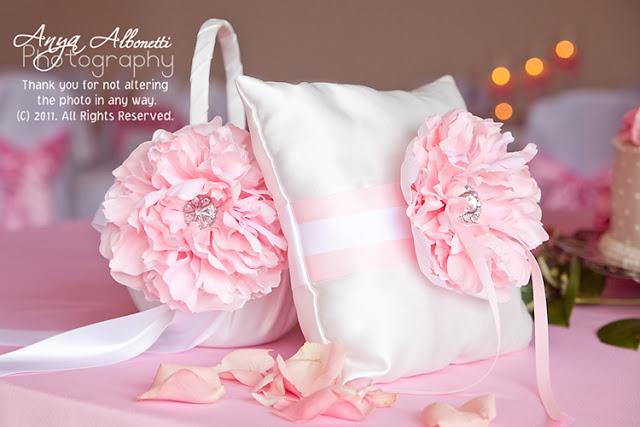 Cute story: Our flower girl was Brad's cousin's daughter. The DIY flower girl basket matched her flower girl dress perfectly. She did a great job sprinkling the aisle with the flower petals before I came down the aisle. But when the ceremony was over and everyone was recessing back down the aisle she stopped and started picking up the petals and putting them back in the basket. My Maid of Honor and some wedding guests kindly told her she didn't need to clean them up. How adorable is that?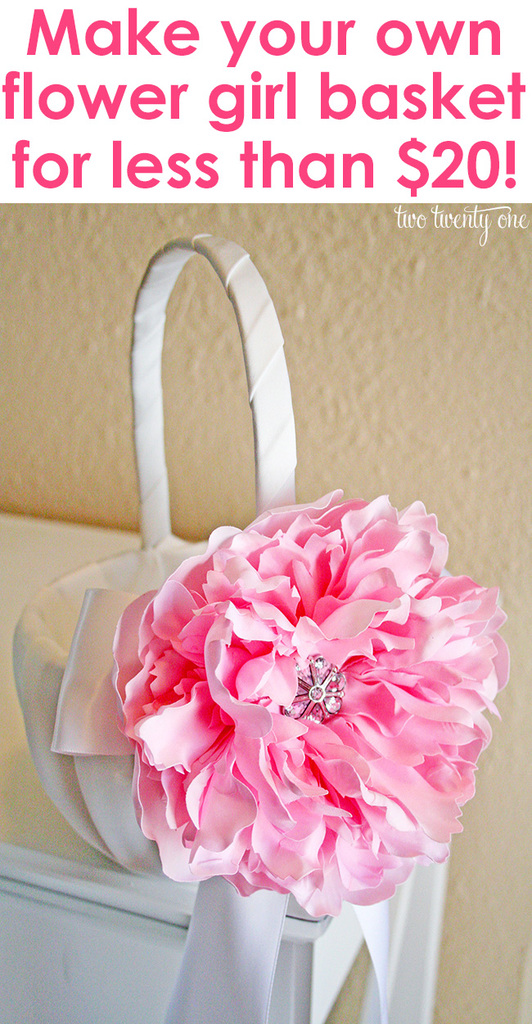 In case you're curious, you can read about our wedding and see the photos here: