Card tables are boring. Here's our snoozefest of a black card table and chairs. These definitely wouldn't leave an impression at a potluck.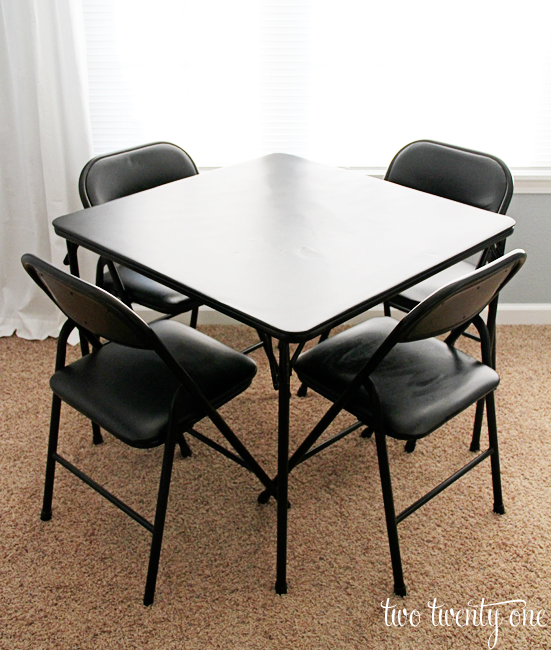 Start by flipping the table on its top and removing the screws.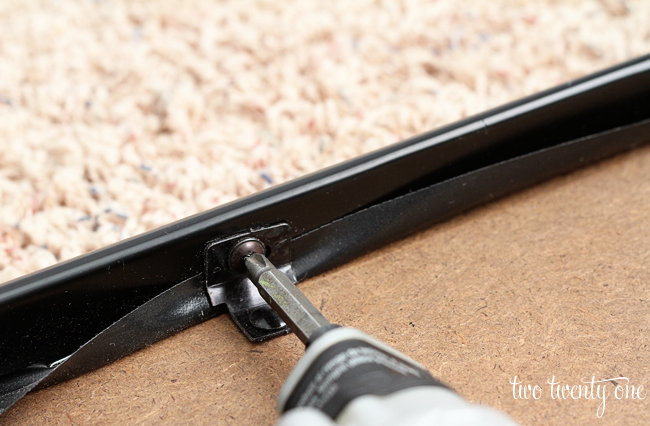 Then, pull the black vinyl off the table top. Try not to let your staples fly everywhere.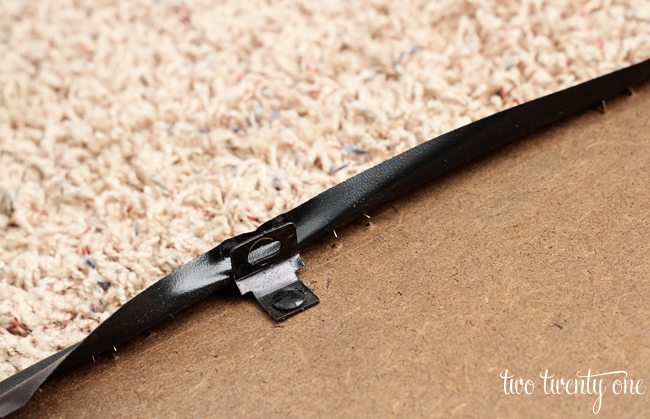 Flip the table top over. Lay your fabric on top of the thin layer of padding. Situate your fabric accordingly. This will be more difficult if you have a large, symmetrical pattern– keep your tape measure and sanity handy.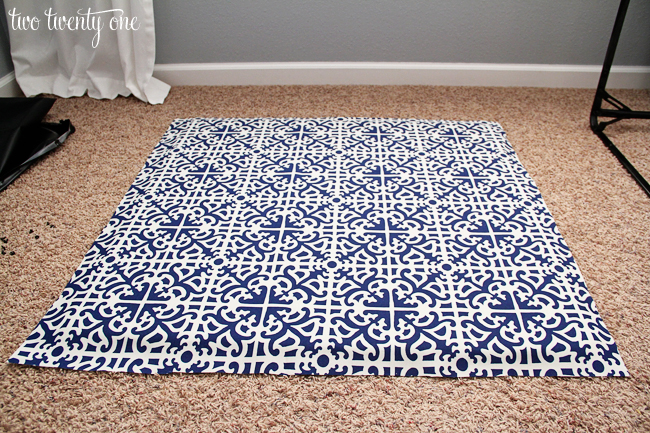 Once you have your fabric aligned, flip the table top over and begin to hot glue the fabric. You can staple the fabric, but I felt more comfortable hot gluing the fabric.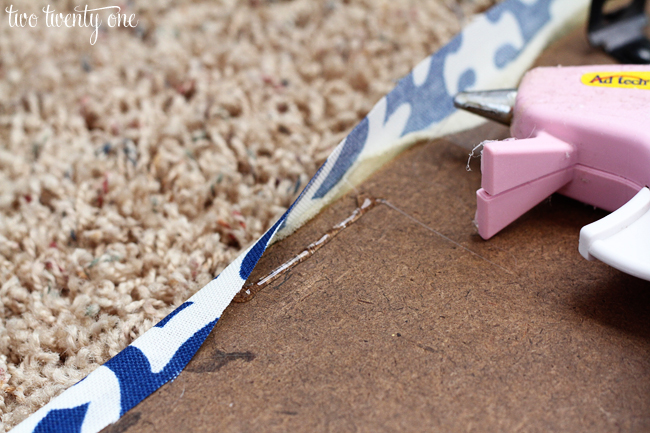 Flip over your table top once you've glued down the edges of the fabric.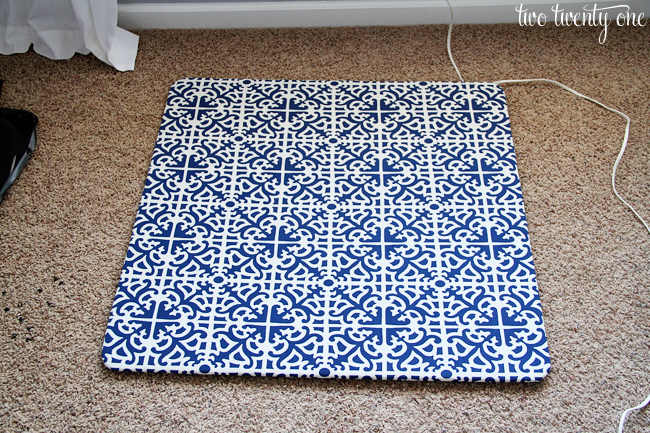 Optional: lint roll your fabric. Recommended if you own a shed-tastic dog or cat.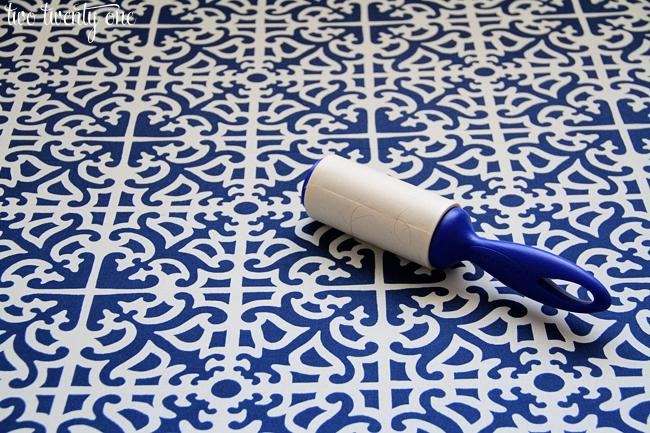 Grab your vinyl, lay it on your table top, and trim it so there's about an inch of overhang.
I bought one and a half yards of 4 gauge clear vinyl from JoAnn Fabric. I believe it was $3-4 per yard. I used a 40% off coupon so I got mine for less than $5. Use those 40% off coupons, people.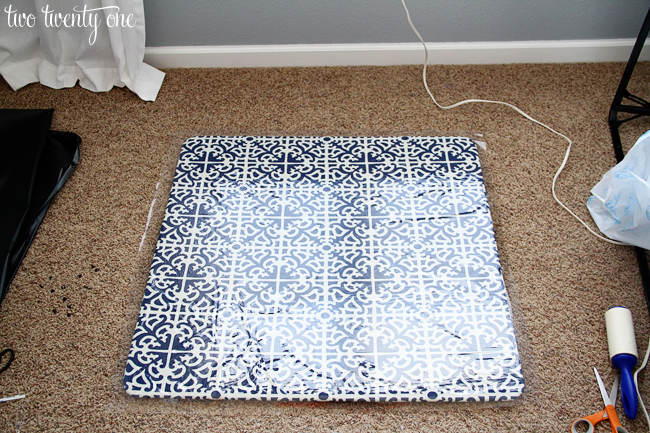 Flip the table top over again. Staple the edges of the vinyl to the bottom of the table top. Make sure your staples are the appropriate length.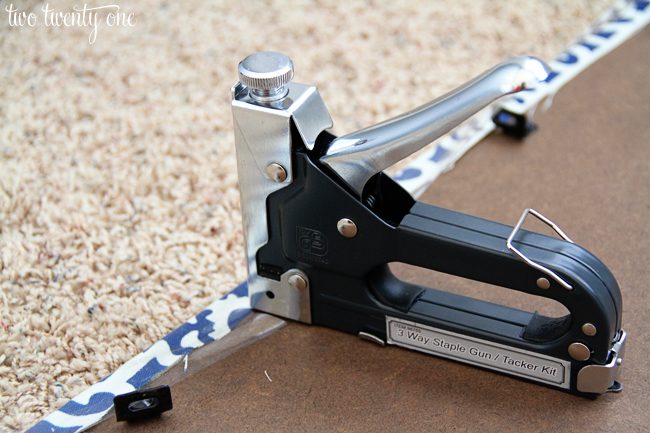 Once you've stapled down the vinyl, flip over the table top, and reattach the table top to the frame with the screws. And you're done!
Your revamped card table will be the talk of Bunco, bridge, Pinochle, or whatever it is you play with your peeps.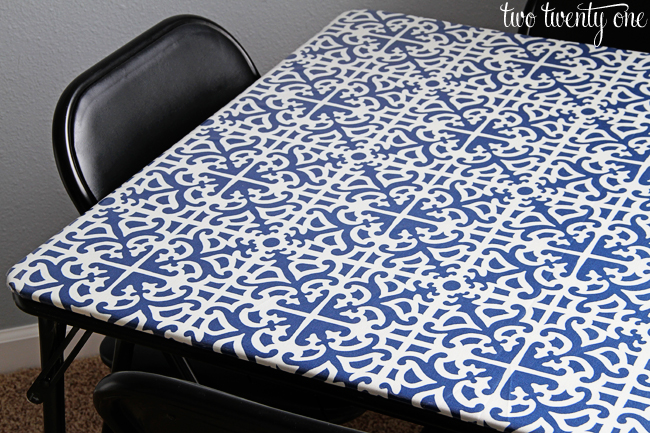 And because everyone loves a before and after side by side image.