And Then The Craigslist Gods Shined Down On Me…
Remember last week when I showed you my card catalog that I found on Craigslist for $85? Remember how I told you that it was missing a drawer? Well, if you don't remember, here's a refresher.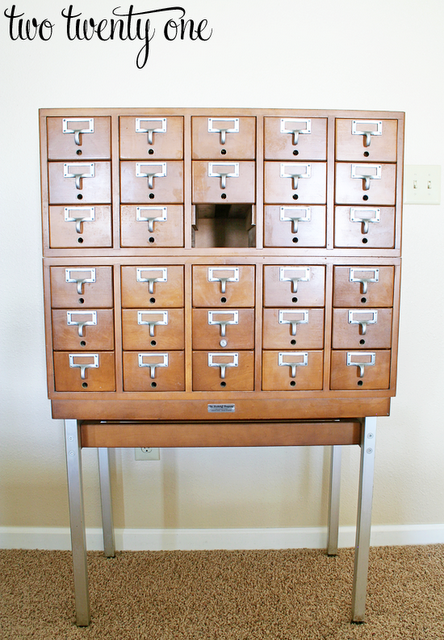 Well, the Craigslist powers from above shined down on me late last Thursday night. (Cue the angelic "Ahhhhhhh".)  Because do you know what I came across? A nearly identical card catalog. BOOM. SHAKA. LAKA.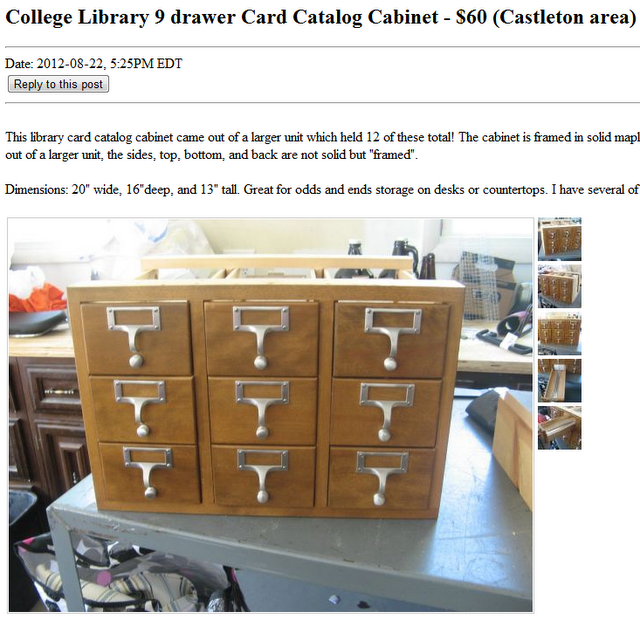 You guys, it always pays to be a stalker… of Craigslist. Stalking people is a no-no. Don't do that. But stalk Craigslist for furniture to your heart's content.
You better believe I jumped on this opportunity. I purchased the card catalog Friday night from a nice couple, who wasn't on house arrest and who didn't live in a church. However, I told the woman about my missing drawer issue and showed her a photo of my card catalog on my phone. The next morning she emailed me and asked if I wanted to trade card catalogs because the 3×5 configuration of mine would work better for what they were trying to achieve. I had to tell her thanks but no thanks and wished her well with her card catalog project.
Here's what the card catalog looks like with the new drawer.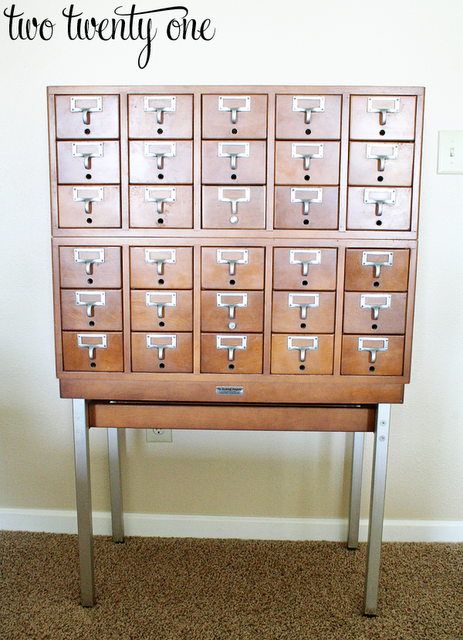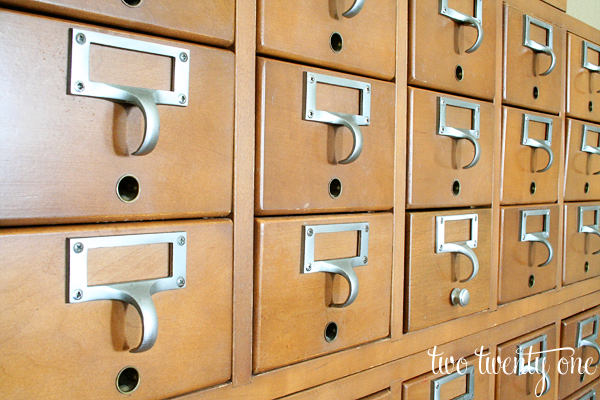 You can tell that it's not 100% identical if you study it, but there's 30 drawers and unless you're specifically looking for it, you'd never be able to tell.
Now, what am I going to do with the new card catalog with 8 drawers left in it? I don't know. I figure I can keep it and use it somewhere else, or I can sell it. I could sell the whole unit or split it up and sell the drawers individually. I still haven't decided. But if I choose to sell it, all of you will be the first to know. So stalk this blog in order to find out my decision, but don't stalk me. Thanks.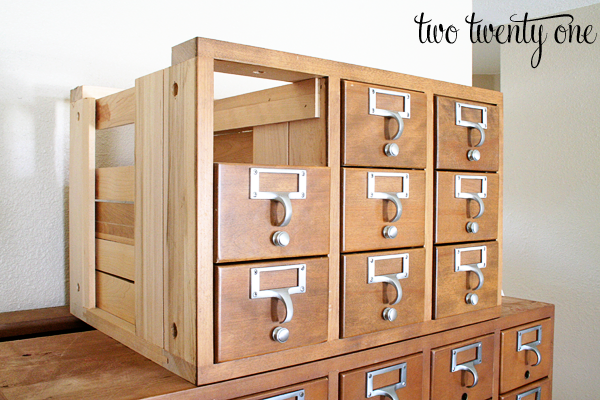 Are you a Craigslist stalker? (Not to be confused with Craigslist killer.)
What do you think I should do with the 8 drawer card catalog? Sorry, I won't be giving it away for free. I know– I'm such a jerk.
Are you a two twenty one facebook follower? No? You should. All the cool kids are doing it.