Almost a year ago, I finished my home office/woman cave. Can you believe it's almost been a whole year? Yeah, me neither.
Well, this past year I've been searching for a chair for my home office. About a month ago I spotted one at Home Goods. I walked in the door and there it was staring back at me. I immediately walked over and sat on it as if I were playing musical chairs and it was the last chair there. It was all mine.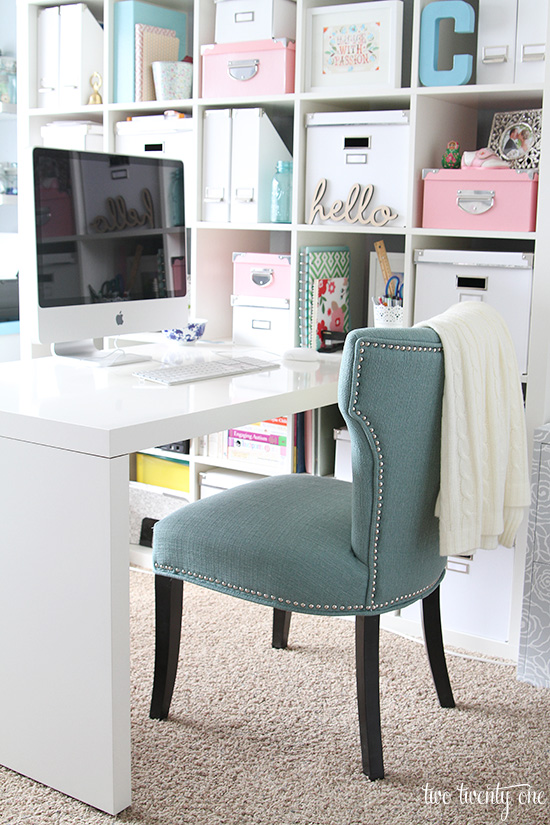 Why did it take me so long to buy a chair? Well, since chairs typically aren't inexpensive I didn't want to buy one I didn't love. So I kept my eyes peeled whenever I went into a store that sold chairs. I even scoured Craigslist (like I often do– see here and here) from time to time for a chair to makeover.
This one is almost perfect. The only thing I would change is the color of the legs, but I can live with them. I love the size, shape, color, fabric, nailhead trim, tufting, and ample padding. The price was also nice– $99.99. BUT I had a gift card from Christmas so I basically got the chair for free.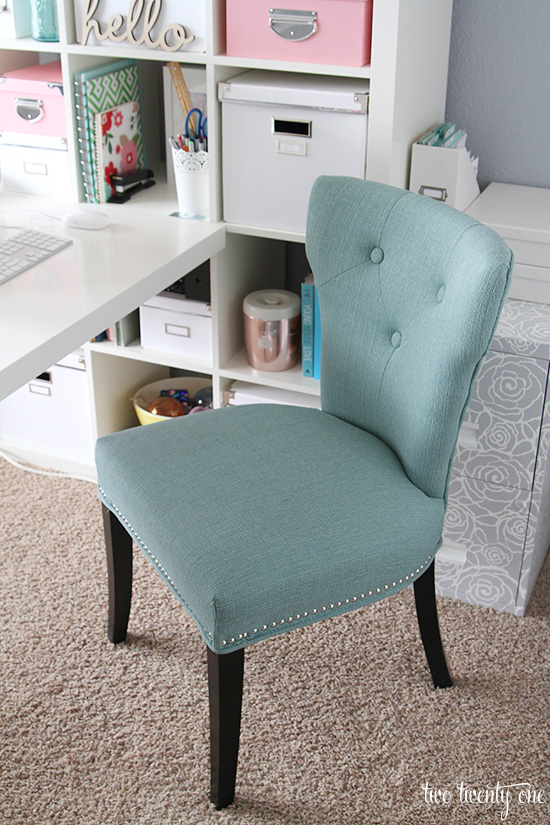 I keep this cable knit throw (a Home Goods clearance section find) on the back of the chair because my office gets quite chilly. Also, I have a mild obsession with cable knit.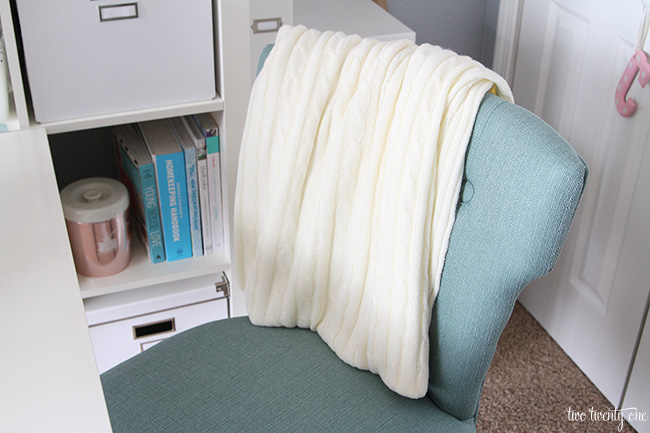 In case you're wondering, the chair is by Cynthia Rowley. Just thought I'd throw that out there.
Go HERE to read all about the home office makeover.
Go HERE to find out where I purchased everything for my home office.
How long have you searched for the right piece of furniture?
Stalk away!