Entryway Photo and Art Display
The other day I finished a little project I've been meaning to tackle for months– our entryway photo and art display. It's on a little sliver of wall you see when you enter our house, and it needed a little love. And you know me and my affection for sentimental things, so of course, everything on the wall is meaningful to us.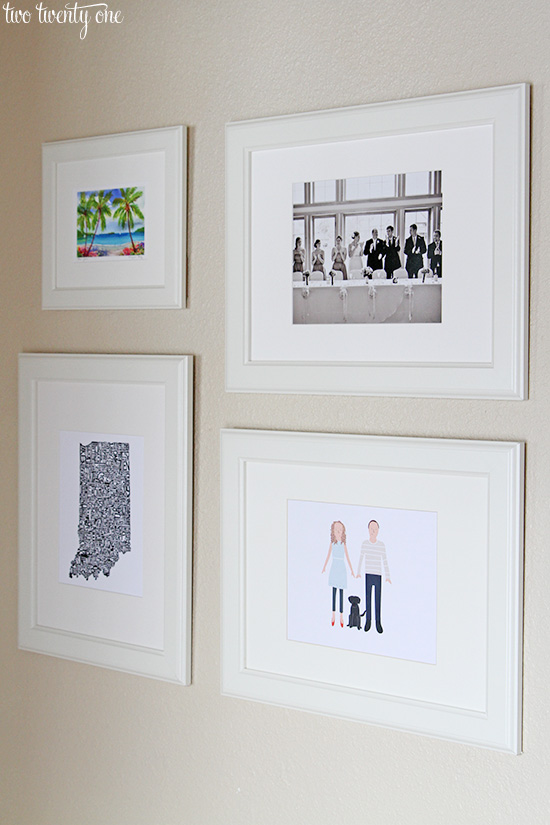 The watercolor reprint is something I picked up on the Caribbean cruise Brad and I took with his extended family in 2008. I mention in this post the different things I like to pick up along the way while vacationing. (Sorry, I don't do corny vacation t-shirts.)
I had to work in an Indiana print. I got this one from Brickyard Buffalo, an online pop-up market (seriously, sign up for their emails or follow them on Instagram). The print is by CAPow. I love how the state is formed from each county's name. Pretty and educational.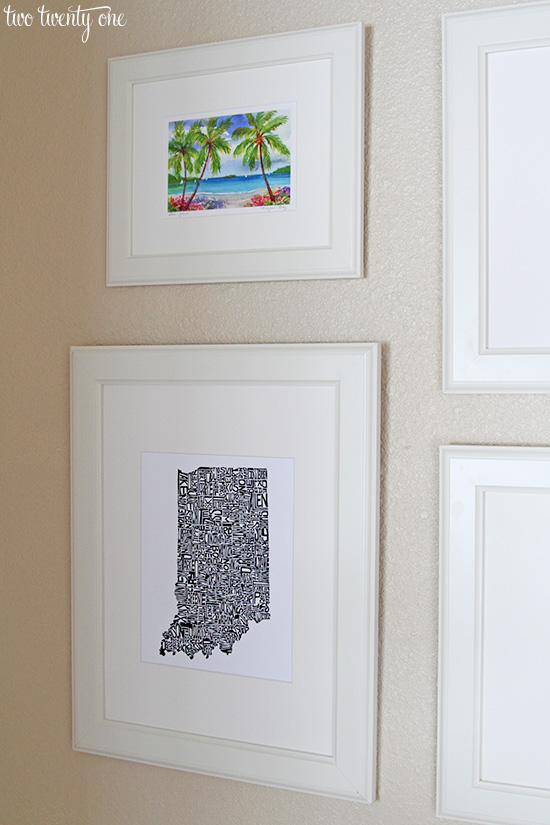 This custom illustration of Brad, Jack, and me was another Brickyard Buffalo score. It's by My Little Buffalo. I plan to have a new one done once the nugget makes an appearance. Eventually, I'd like to have a wall of them showing the growth of our family.
The photo above the illustration is from our wedding reception. We're clapping along to the IU fight song (our alma mater) with our wedding party. I thought I should mention that so you don't think we're clapping for ourselves.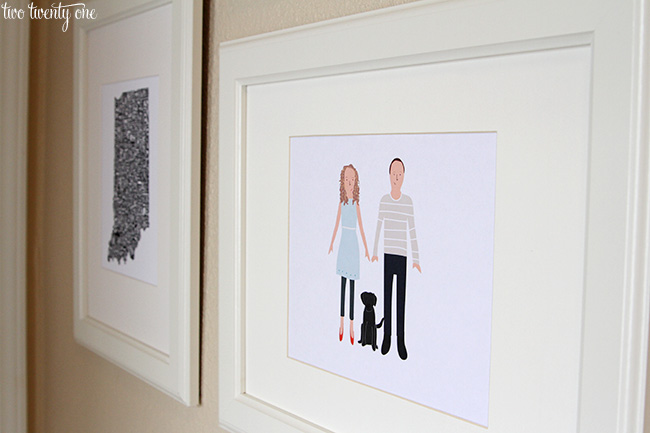 My next task is to add some more oomph to this little corner. It's looking better, but still meh. Right now my mom's antique copper boiler is hanging out there but that's it.
I've been searching for a small bench to put under the photo and art display. I've thought about adding a plant for more color (and life), but this area doesn't get much sun so I think that's out of the question. I'll definitely update you guys once I find the perfect pieces.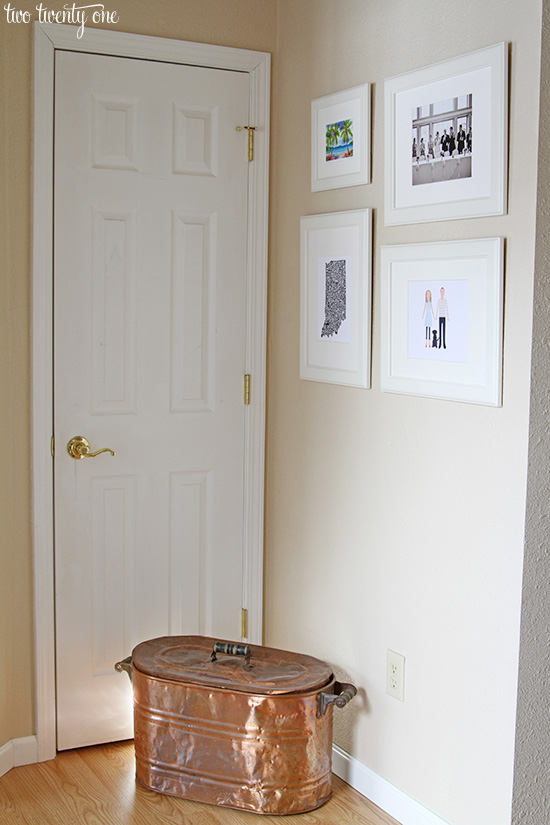 I teamed up with Kristen Duke for her Decorating with Pictures series for today's post. A boatload of bloggers are sharing different ways they decorate with pictures, so there's lots of inspiration. Oh, and Kristen has great giveaways going on daily throughout the series. Check it out!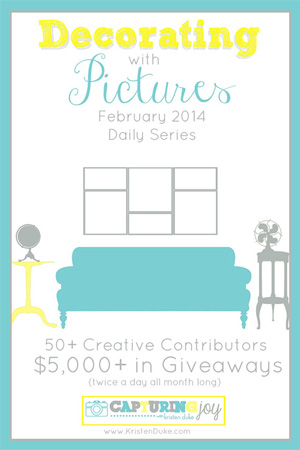 Stalk away!