Everyday I'm Hustlin' Desktop Wallpaper
Earlier this week I became an iMac owner— a monumental moment in a lifelong PC owner's life. Seriously, you guys, I'm in love with this little lady. I say "lady" because I'm certain it's a female computer but I'm still deciding on a name. One of the major reasons why I'm so in love with this beauty is because I got her for an amazing price (don't worry, it's not hot). Getting a good deal on something makes one love it even more, no? Or is that just me?
The first thing I did after plugging her in was make a custom desktop wallpaper. Priorities. I used one of my favorite songs, "Hustlin'" by Rick Ross, as my inspiration. Whip it real hard, whip it, whip it, real hard.  You know, someone recently told me they wouldn't have pegged me as a hip-hop and rap lover. Psh. See this Instagram video.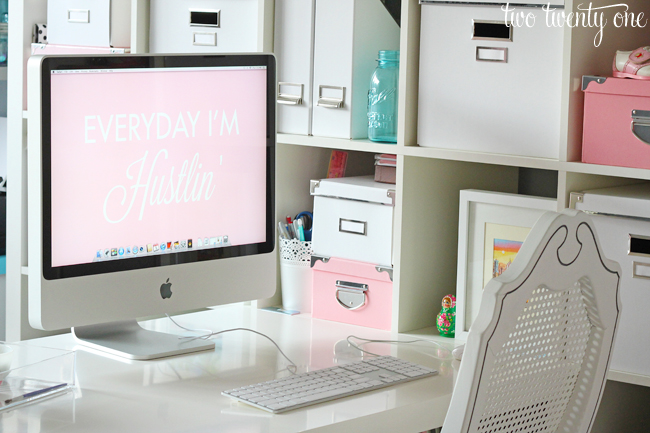 To celebrate my new baby, I'm sharing a few Everyday I'm Hustlin' desktop wallpapers with you guys. I know I'm not going to be able to please everyone so I'll refer to one of my go-to phrases: you get what you get, and you don't throw a fit.
The wallpapers are 1920 x 1200. Click on the image of the wallpaper you like to save the image (right click > save image as).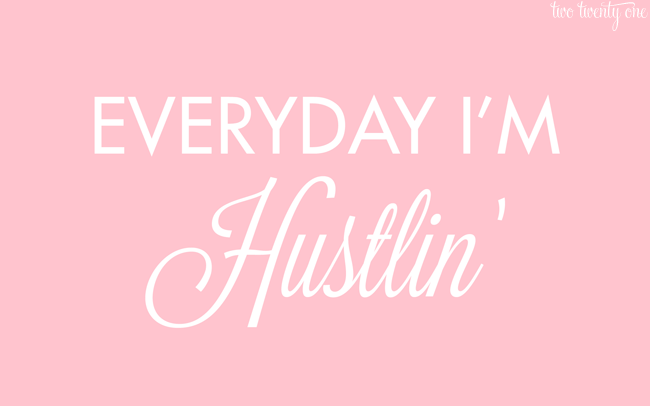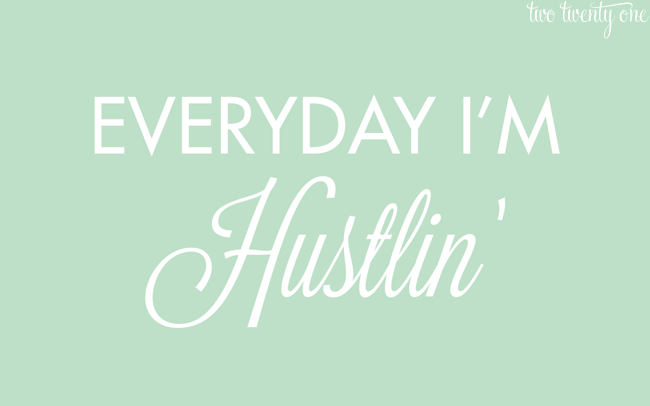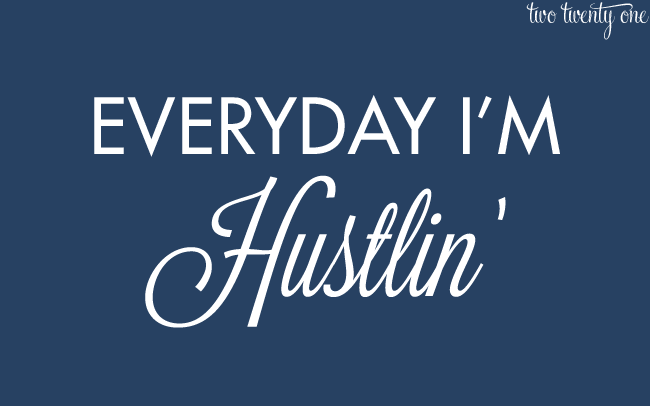 Stalk away!