Hey friends! Today I'm sharing my first major furniture painting project.
This project was near and dear to my heart because it's my late Grandma Mildred's sewing machine cabinet. She willed it to me before passing away the morning of our wedding day. While I loved the cabinet, it needed a bit of a face lift. And I LOVE how it turned out.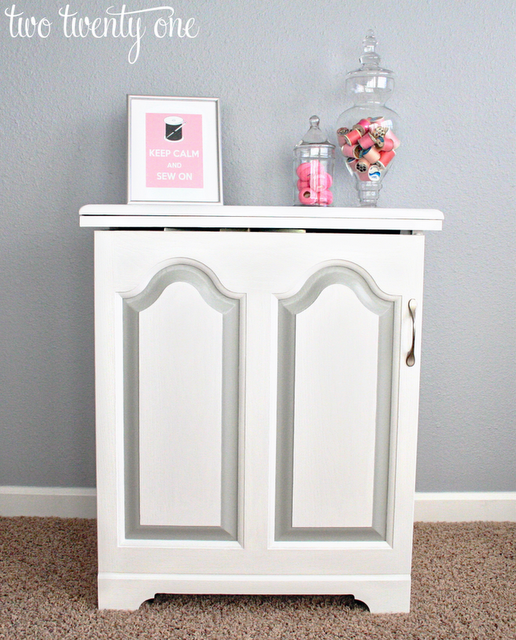 Let me just say that I have a greater appreciation for all you furniture painters out there. This project took me ten times longer than I thought it would. You definitely won't catch me saying that it was so easy I could have painted it blindfolded with my hands tied behind my back.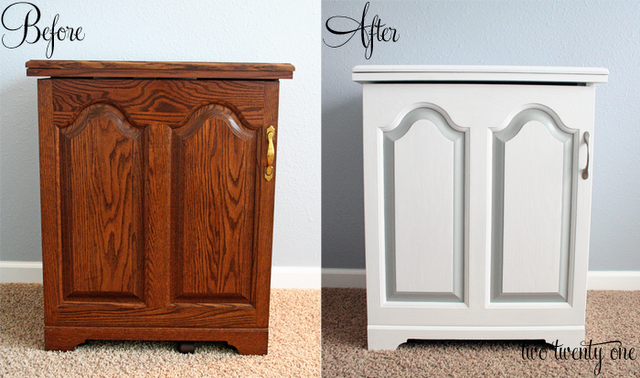 Kate's tutorial on how to paint laminate furniture helped me get the job done. First, I primed the cabinet with Zinsser primer. I added Penetrol, an additive that minimizes brush strokes, to the primer. Then, I painted it with Valspar's ultra white semi-gloss latex paint with some Floetrol mixed in (an additive for latex paint that helps minimize brush strokes). The grey detail color is Valspar's Porch Grey with Floetrol. Penetrol and Floetrol are awesome. I highly recommend using them. After all the painting was done, I put on a few coats of Minwax's Polycrylic.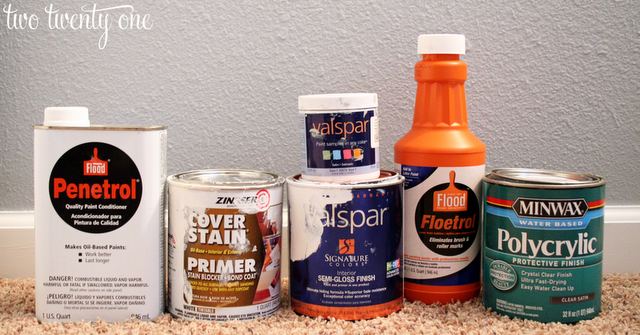 I swapped out the brass handle for a brushed nickel one, and I primed and spray painted the hinges silver. The storage fixtures on the inside of the door were primed with Rust-Oleom and spray painted with Krylon's Classic Gray (gloss).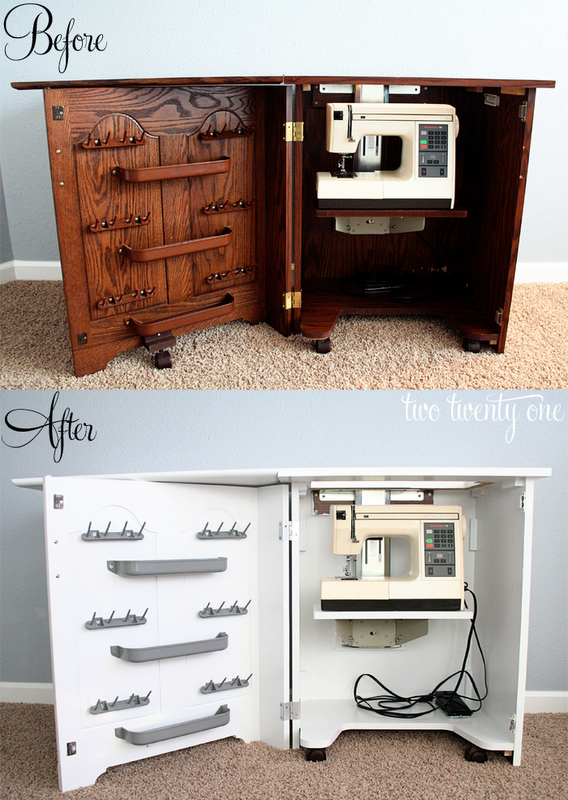 My grandma also willed her sewing supplies to me. The pink spools in the big apothecary jar were hers. I found the vintage tatting threads in the smaller jar at a thrift shop for $2. The "Keep Calm and Sew On" print was something I found online. I edited it in Photoshop to clean it up a bit.


I hope my grandma would be happy with how I updated her beloved sewing cabinet.
She was a very vocal woman, so I'm sure she wouldn't hold back her opinion.
Check out more about my home office/craft room, including the makeover and a bunch of DIYs, below!