5 Quick and Easy Ways to Organize Around the House
I'm big fan of quick and easy organizing projects. I think most people are. Because I'm sure we'd all rather be watching quality Bravo TV programming than spending a ton of time on organization projects, amIright?
So today I'm share 5 quick and easy ways to organize things around your house. Seriously, this should take you less than 15 minutes.
Materials Needed:
Items to organize such as keys, cords, wreath, dog leash, etc.
Note: Follow all Command™ Brand package instructions for proper surface cleaning and prep, adhesive strip placement and recommended weight claims.
First, determine the various areas throughout the home that you need to organize and follow all surface prep instructions on the back of the packaging.
1. Cord clutter
Did you know they make such things? Clips that curtail cord clutter. Pure genius, I tell you. Following package instructions, adhere Command™ Clear Round Cord Clips on table legs to corral lamp and other electrical cords.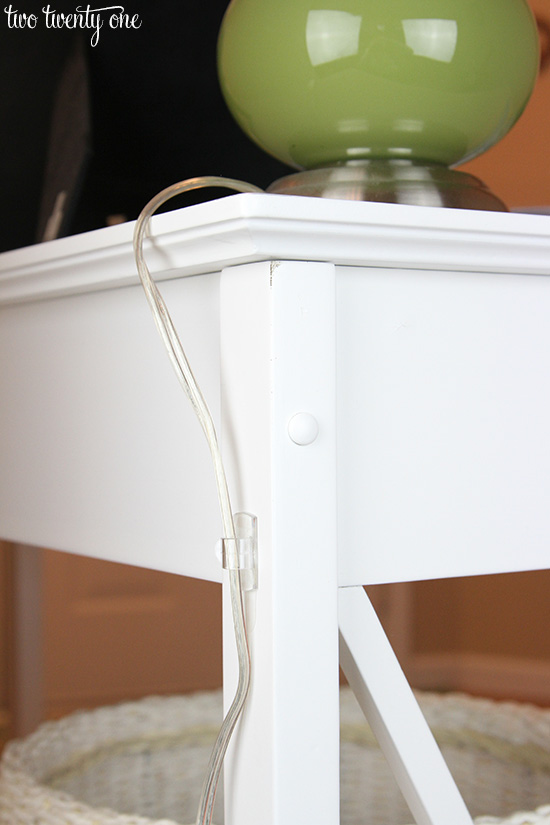 2. Keys
Use a Command™ Quartz Key Rail to keep keys and other lightweight necessities handy on the inside of kitchen cabinets or near the front door.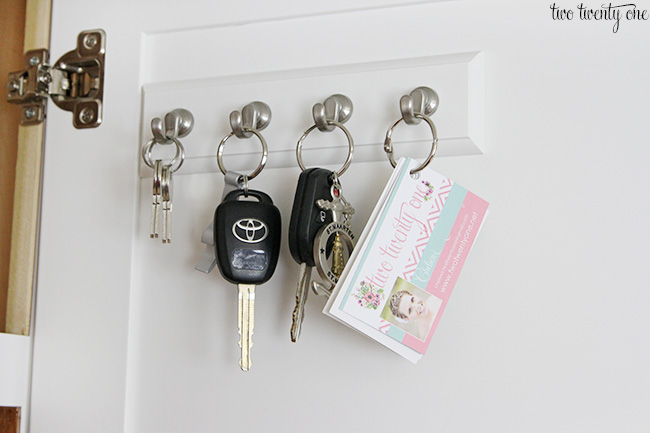 3. Bath towels
I added this hook in our guest bathroom for extra towel storage when we have multiple guests. Following package instructions, mount a Command™ Quartz Terrace Hook on the bathroom door.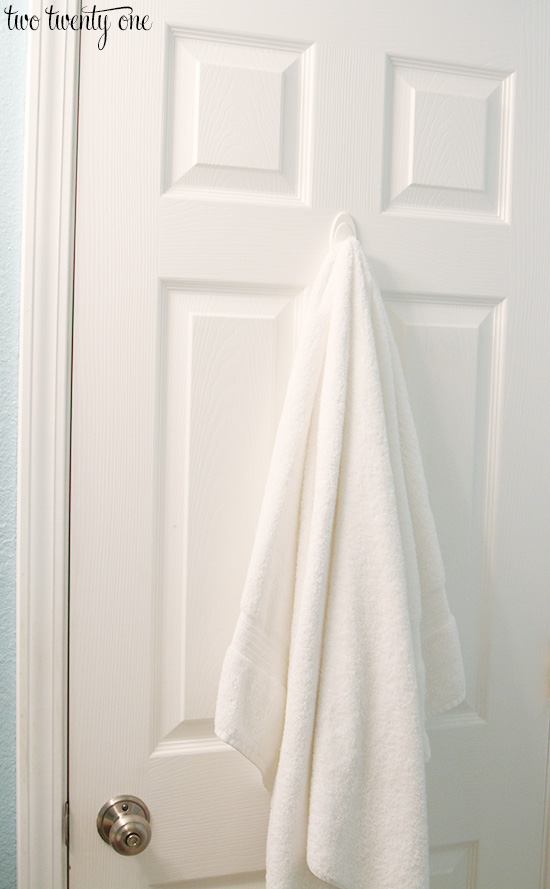 4. Dog leashes
Remember the organized dog cabinet I shared a couple weeks ago? I used a Command™ Jumbo Hook to hang Jack's dog leash, which is awesome for easy access when it's time for a walk– Jack's favorite thing in the world.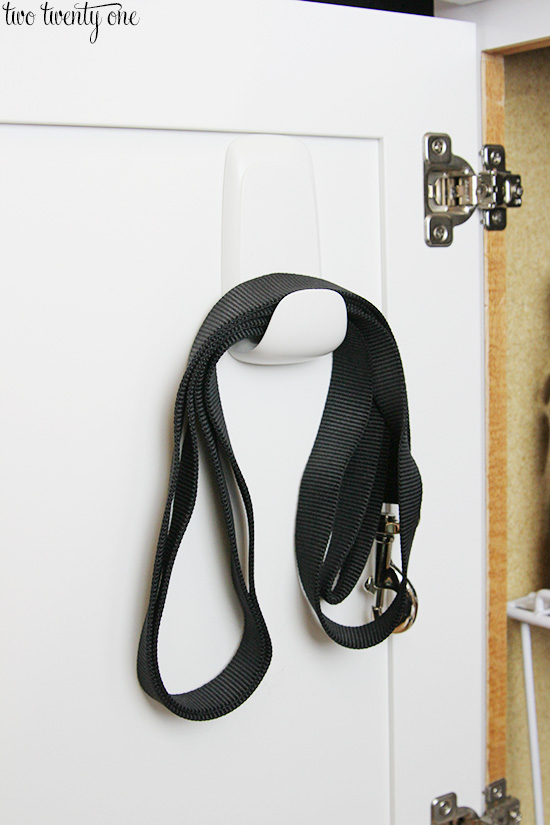 5. Hanging Wreaths
For the longest time I used those over the door wreath hangers, but I like the look of this Command™ Outdoor Forever Classic Brushed Nickel Hook better. And it doesn't make noise when the door opens and shuts like my old over the door hanger.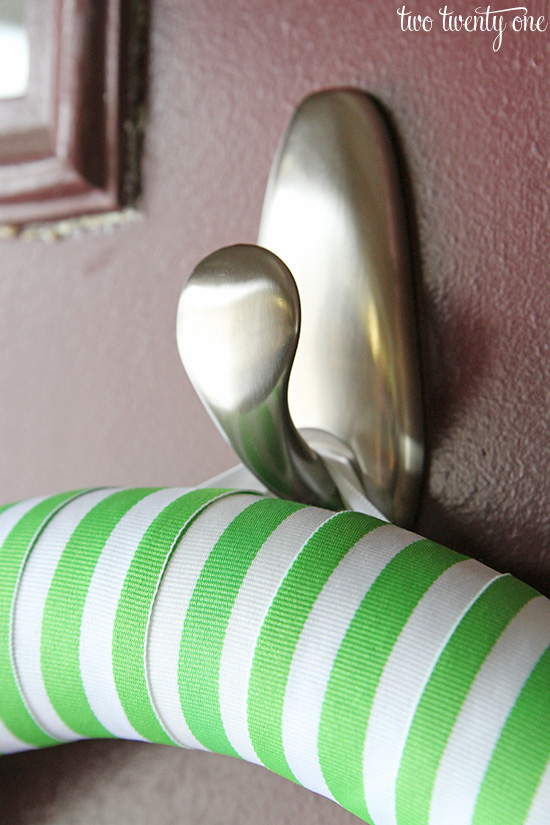 Happy organizing!