We finally got a decent amount of snow this past weekend so we thought it would be a good idea to bundle up Owen and take him outside for his first snow experience.
It dawned on me that he needed a scarf so I quickly grabbed a sweater I planned to use for a DIY project that never came to fruition, lopped off the sleeve and wrapped it around Owen's neck. Ta-dah! Instant baby scarf.
But yesterday I got to thinking– I should make him a real scarf. Ah yes, a DIY baby infinity scarf.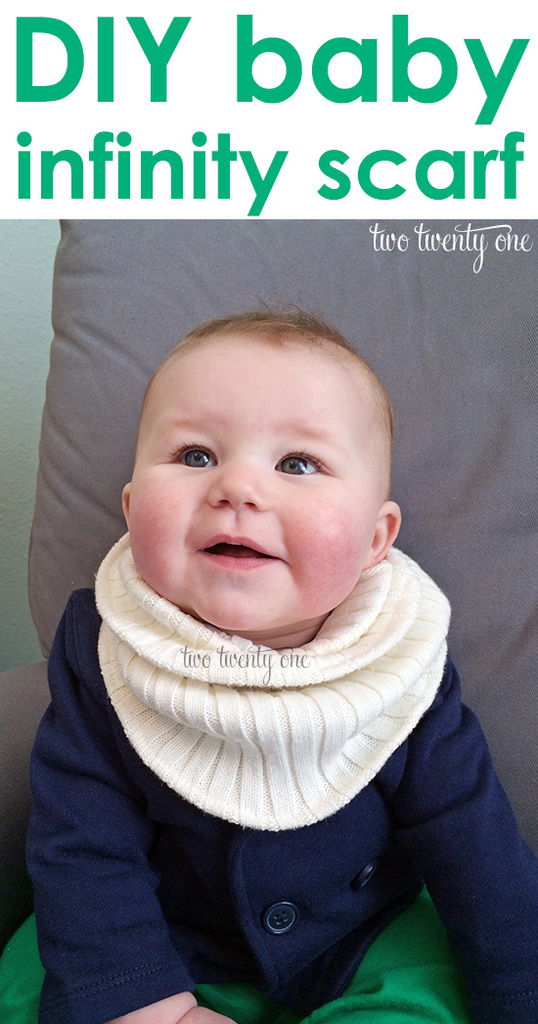 I made the scarf while Owen was napping, so when he woke up I had him try it on. I asked Brad to come and check it out. The following conversation took place:
Brad:  NO. He's not wearing that. It's too feminine.
Me:  Why not? He's just a baby.
Brad:  He's a baby man.
Me:
But I'm the main person in this house who dresses our child, and I think Owen looks adorable in his scarf so I win. I mean, come on. I'm pretty sure Baby Gap is going to call any day to book him for a campaign.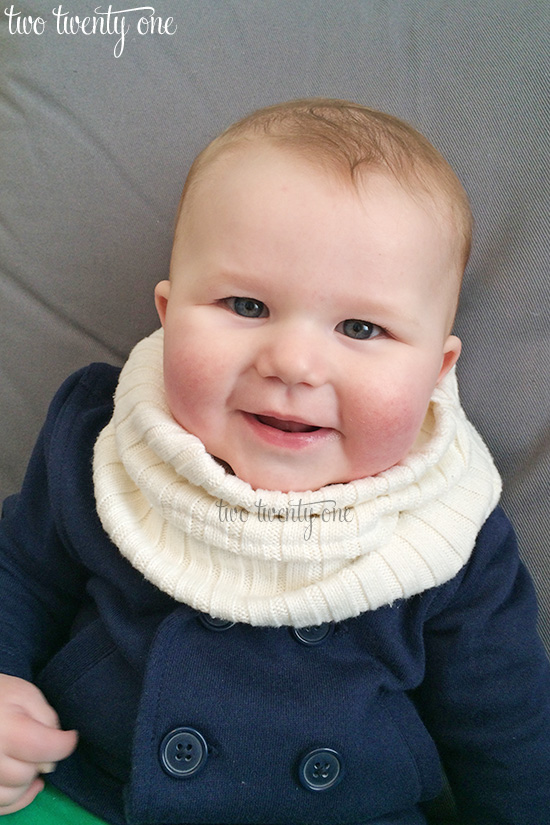 Alright, here's how I made the scarf.
I took an old sweater.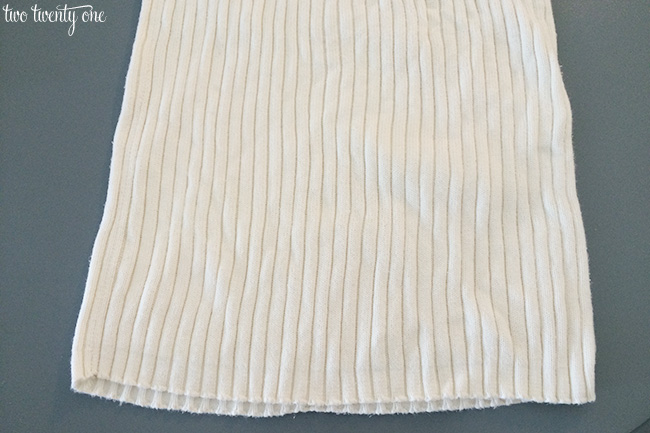 I cut about 5-6 inches off the bottom of the sweater.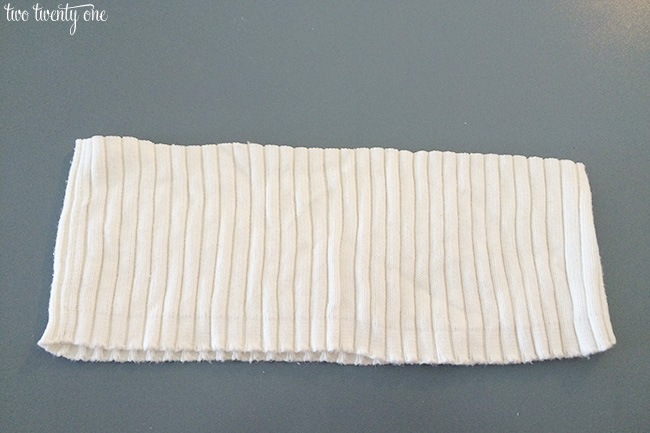 I folded the raw edge over twice and sewed it.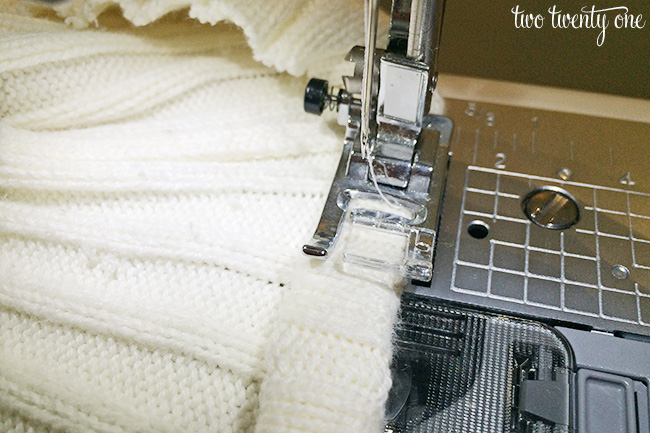 And that's it. It took me all of 10 minutes.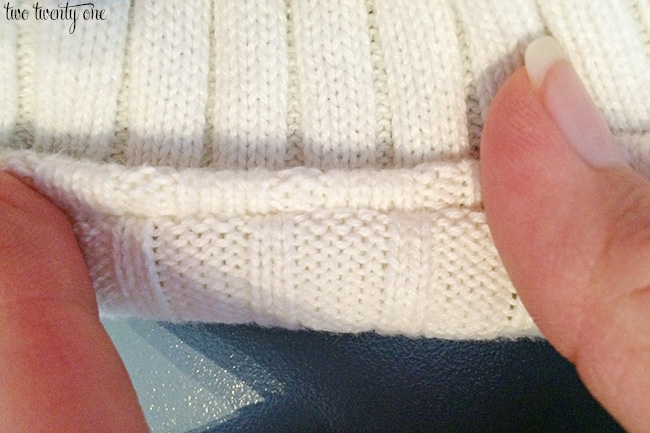 Note: Use common sense when dressing your baby in anything, especially a scarf that is worn around their neck and near their mouth and nose. I'd never let Owen wear a scarf unattended.
If you're in a pinch or don't have a sewing machine, you can use my original scarf method– sweater sleeve. I wrapped it around Owen's neck (shown below) and put his coat on over it.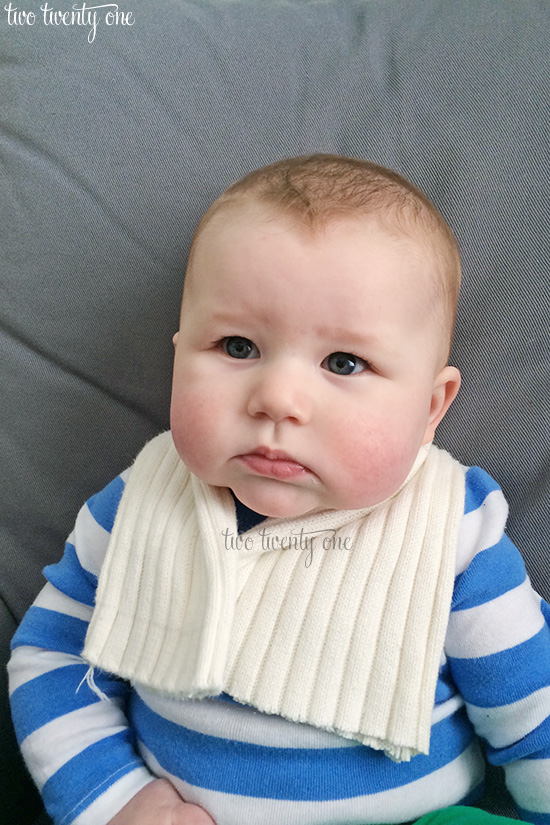 I snapped some photos out in the snow on Saturday afternoon.
However, I didn't realize how bright it would be with the sun out reflecting on the snow. Poor Owen could barely open his eyes, and I forgot about his sunglasses. Mom of the year.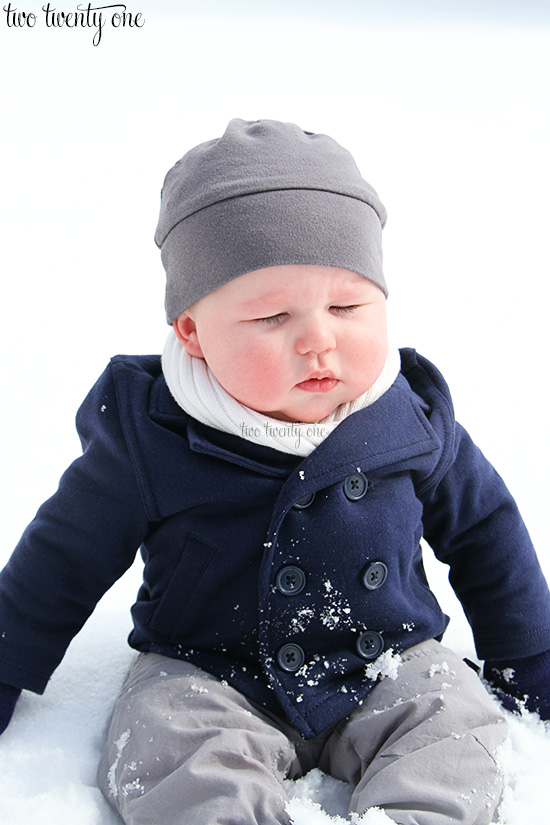 Here he is mid-sneeze.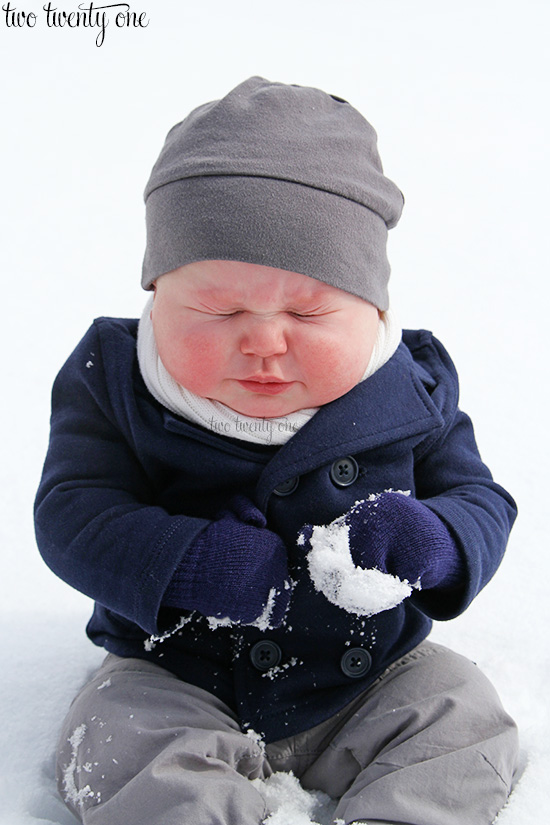 And here he is after falling backward.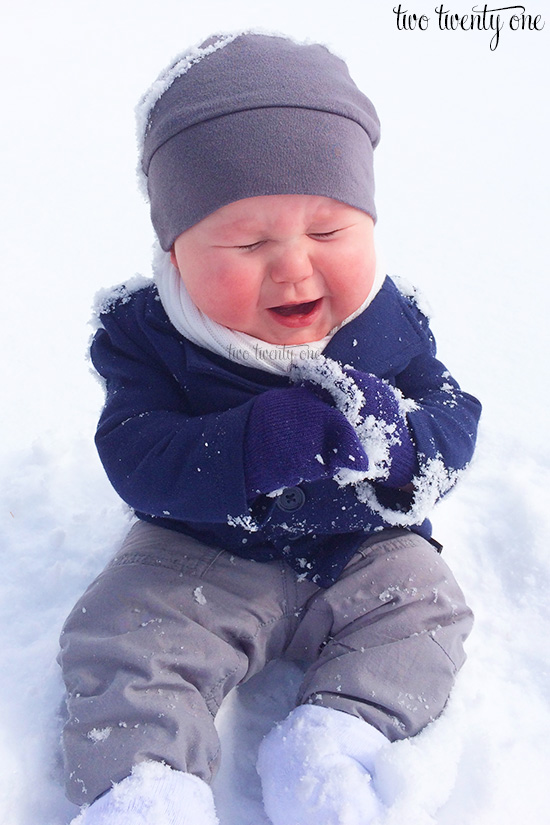 I didn't want to risk ruining any of his cute shoes in the snow so I dressed his feet in the following layers: socks, sandwich baggies, socks (shown above). Again, mother of the year.
Jack even joined in on the snowy fun.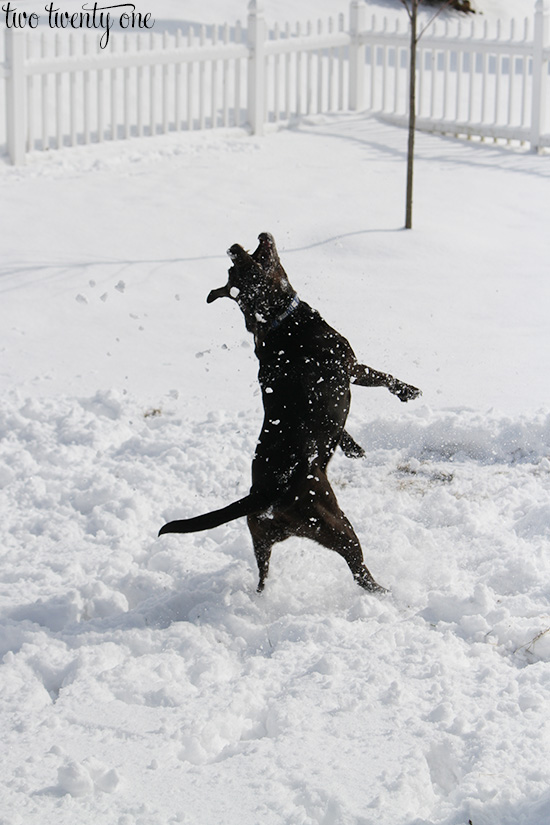 In case you're wondering, Owen's peacoat is from Gymboree circa last year (a gift from his great-grandma).