Raise your hand if you like a quick and easy DIY project!
I'm assuming your hand is in the air right now. Don't worry, no one is watching you.
Great! Because today I'm sharing a super quick and easy project with you– a DIY state cork board. As you will see, I'm repping my state of Indiana.
Now, I'm going to warn you, some states are going to be easier to execute than others– I'm looking at you Wyoming and Colorado.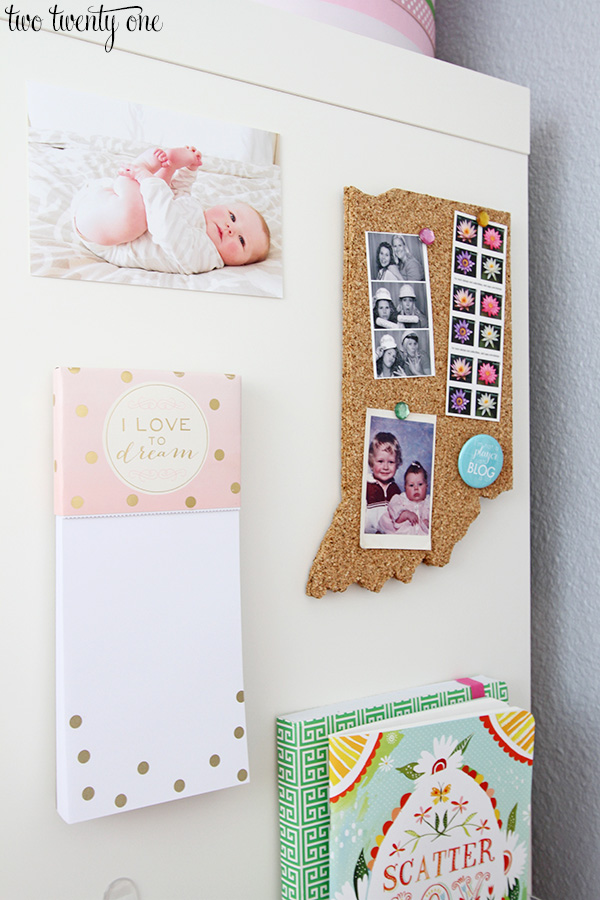 Here's what you'll need:
cork board tile(s) … I bought these
Sharpie
card stock and a printer
Xacto knife … I've had this one since college
scissors
hot glue gun + glue
 Start by doing a little Google image searching. I believe the exact words I Googled were "Indiana outline".
Then, print out your state outline. I used card stock because it's easier to trace than regular paper.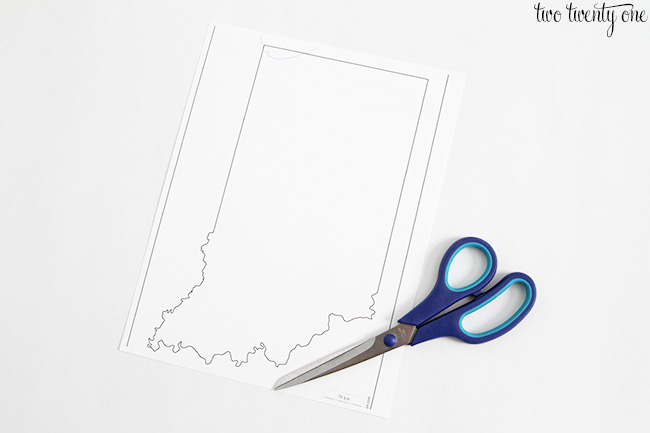 Grab one or two 12″ x 12″ cork tiles. The Indiana I chose fit perfectly onto one tile so I only had to use one.
Cut out your state and trace it onto your cork tile. I used some of the fancy schmancy thumbtacks that I made to hold the state in place while I traced it.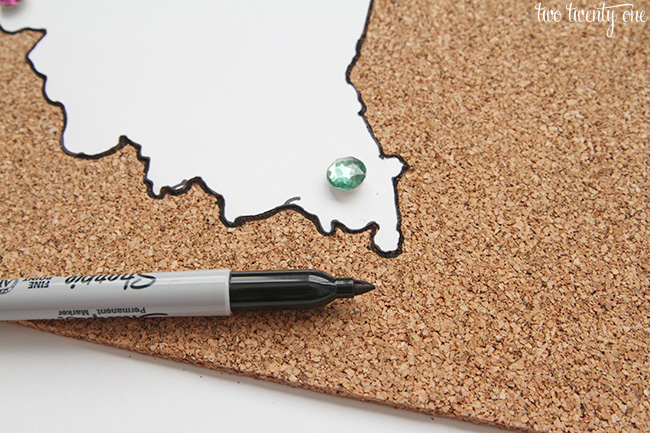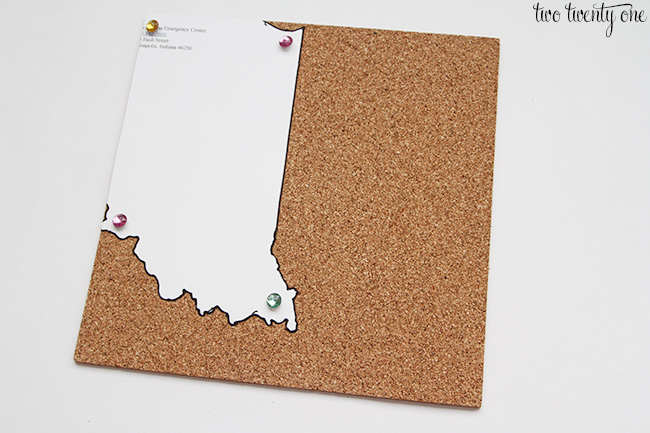 Use an Xacto knife to cut out your state. I found that small stabbing motions worked best. Just make sure you have something you don't care about under the cork board when you're making your cuts and stabs.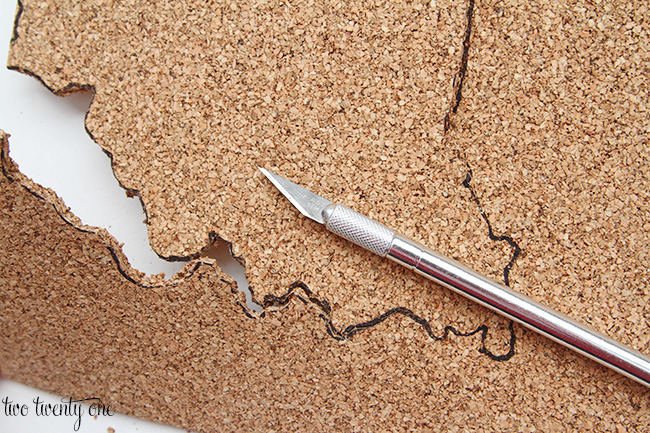 I was able to use scissors on the straight cuts.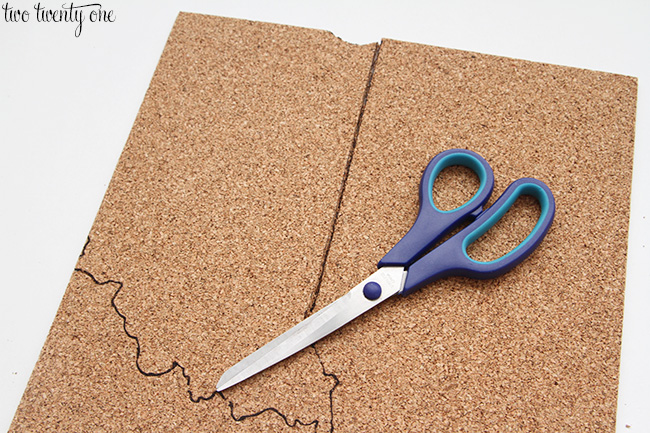 Trace and cut out another state, preferably the same state that you previously cut out.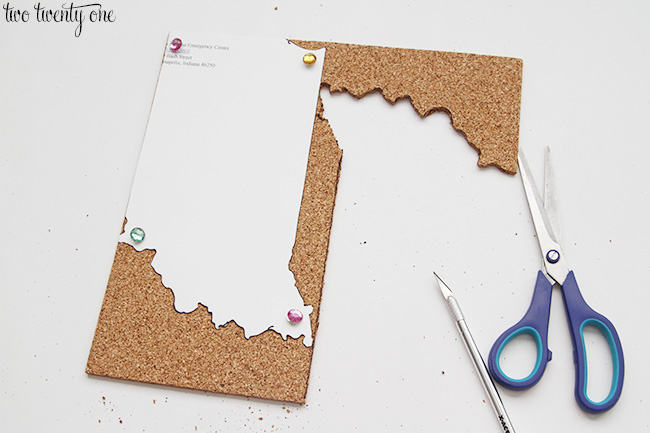 Twins!
Note: I took a few artistic liberties with the southern portion of Indiana.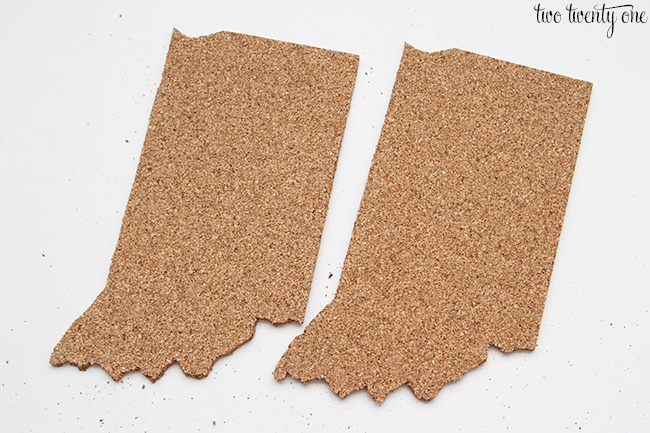 Glue those bad boys together with some hot glue.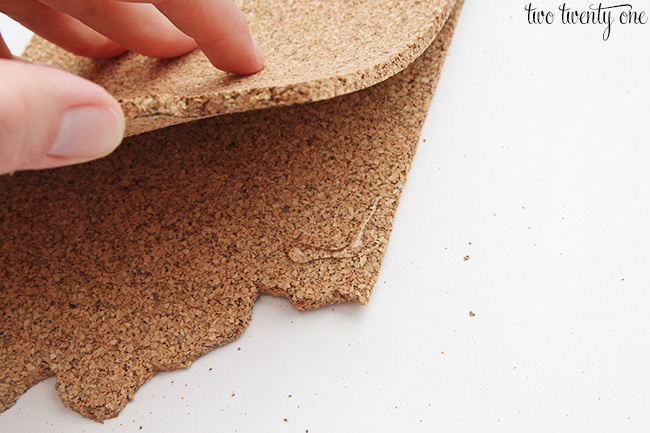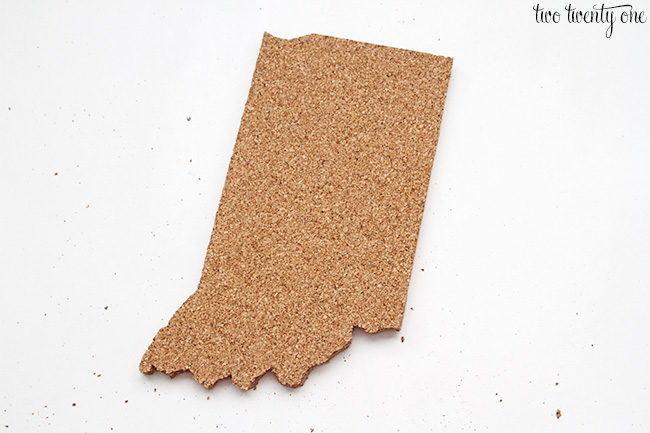 I used Command Brand picture hanging strips to mount my cork board to the side of my home office workstation.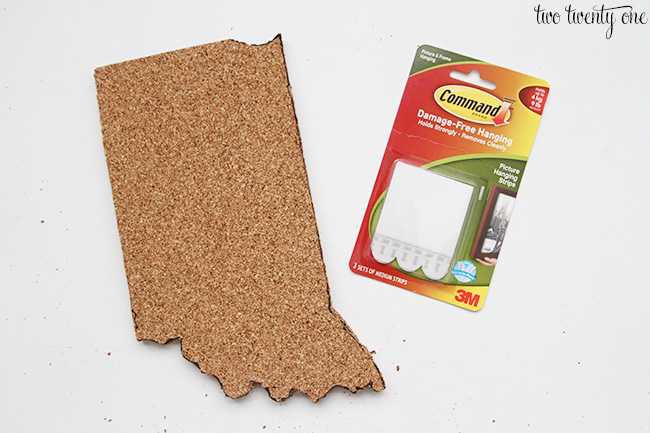 And here's the final product in my home office!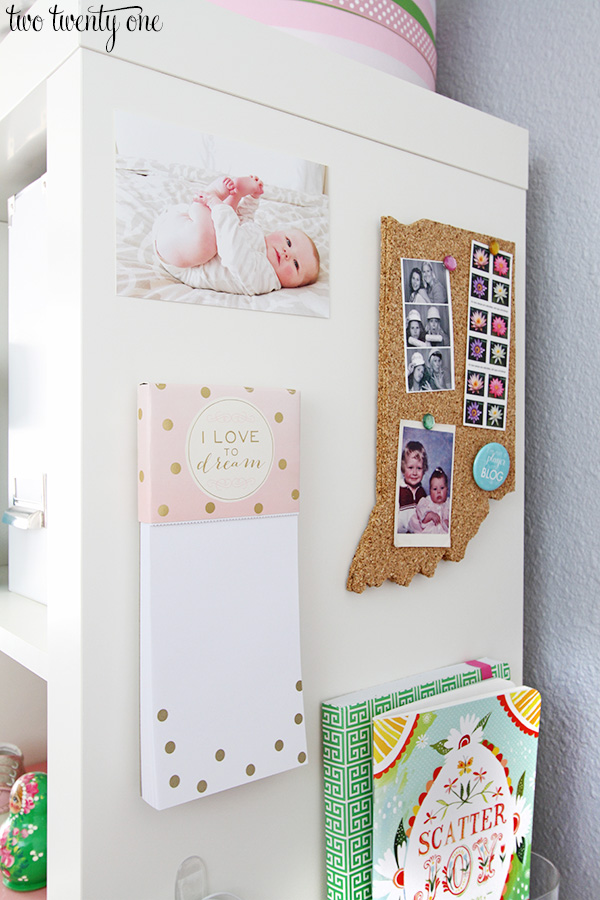 I can never find my stamps so I decided to tack them up on the cork board.
I also added some photo booth photos I took with Allison, one of my blog buddies, at a conference (we're super serious people) and a photo of my brother and me when we were little. I'm particularly fond of this photo because I look like an unimpressed mob boss in a frilly pink dress and my brother looks like one of my 80s jogging suit wearing henchmen. I'm pretty sure he's even wearing a gold chain.
I created the 'I'm not a player, I just blog a lot' button to hand out with my business cards at a blog conference a couple years ago.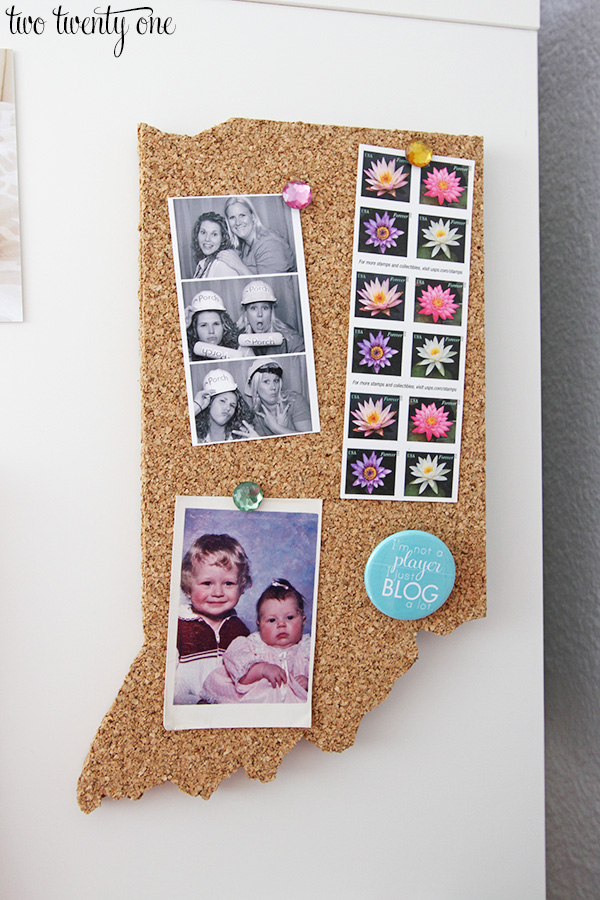 I think the Indiana-shaped cork board adds a nice personal touch to the side of my home office workstation. Don't you think?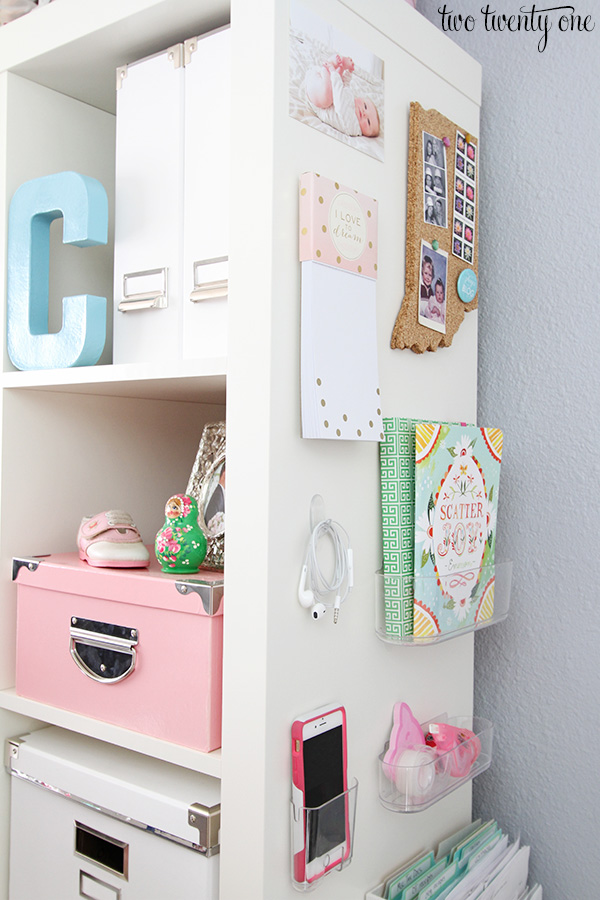 I don't know about you, but I think this would make a pretty awesome Christmas gift. MUCH better than socks or underwear, granted less practical.

This post contains affiliate links.
Funds from affiliates help pay for web hosting, domain registration, email delivery, the occasional bottle of wine, and other fees to keep twotwentyone.net up and running. Thanks for your support!