DIY Baby Onesies and Burp Cloths
Everyone loves a handmade gift, especially when the gift is for a cute baby. So when
 my blog friend Kim from 
Newly Woodwards
 announced that she was preggers I knew I had to make her some DIY baby onesies and burp cloths. I made her baby boy two pug onesies– one onesie to represent each of her two pugs, Franco and Lola.
I chose the houndstooth fabric to go with the beautiful houndstooth quilt Kim made for her little man. I went with the striped fabric because I thought it was perfect for a little boy.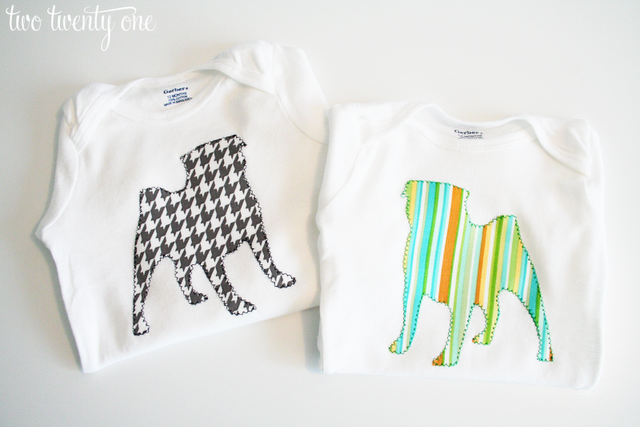 Making the onesies was pretty easy. I found a silhouette of a pug through a google image search, printed it onto card stock, and cut it out. Then I grabbed some sewable interfacing. I ironed the interfacing onto the fabric I chose. Then I traced the pug template onto the backside of the interfacing.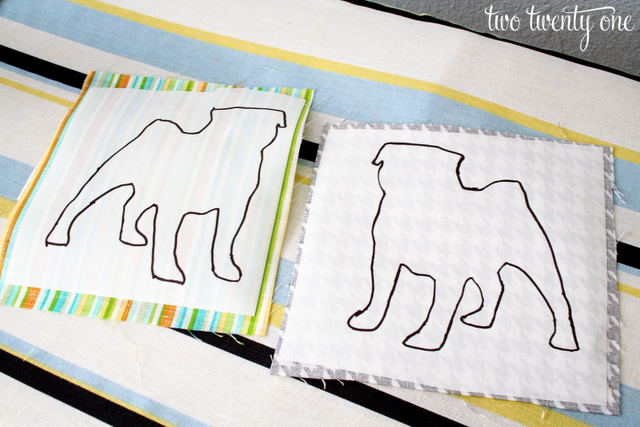 Then I cut out the pugs and ironed them onto the onesies.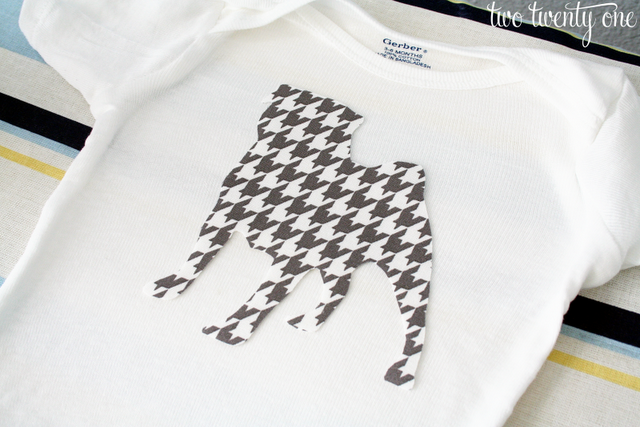 And because I don't trust my sewing machine (which still needs to be serviced), I had my mom zig-zag stitch around the pug appliques with her sewing machine. Then the pug onesies were complete! 
Kim said that the onesies made her cry. Gift giving success.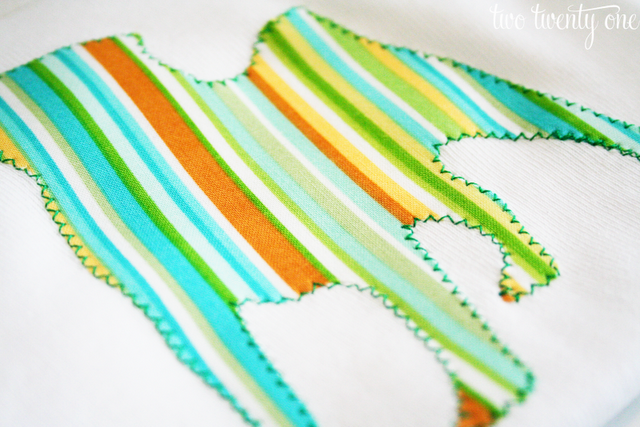 My mom helped me out with the burp cloths too. I told her that if she wanted to stay at our house for Memorial Day weekend she would have to earn her keep by helping me sew.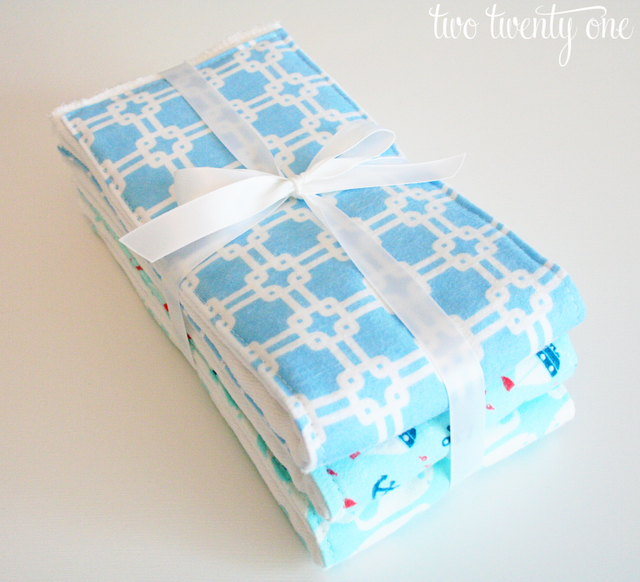 We did something very similar to this tutorial for the burp cloths. We cut the material (purchased at JoAnn Fabric) to fit the middle part of a cloth diaper (19″ x 6″). I use these cloth diapers.  Then we folded the fabric over along the edges and ironed down the flaps. We used pins to secure the fabric to the middle of the diapers before stitching along the edges of the fabric to secure the fabric to the diapers.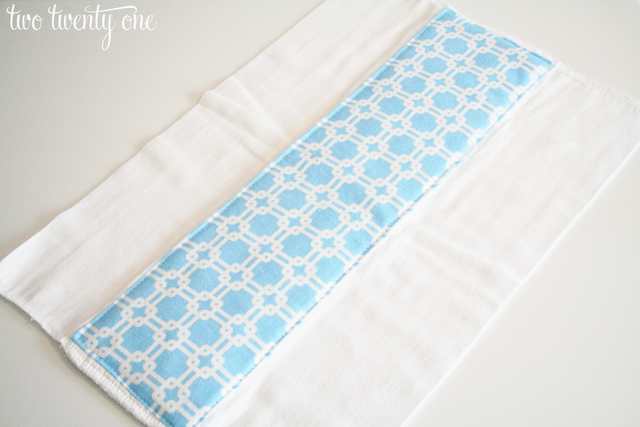 I think they look pretty cute, don't you?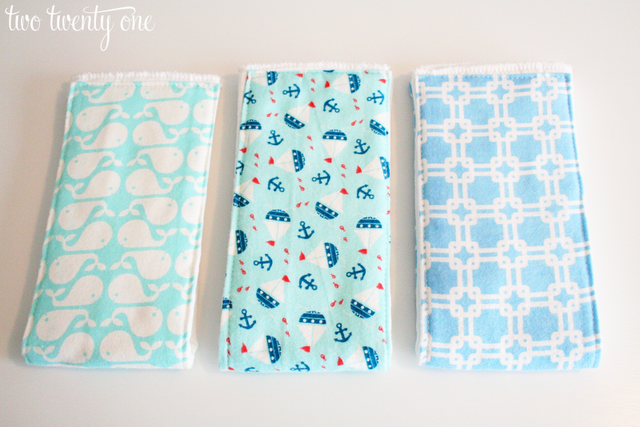 Want to know where I purchase the cute fabric for the burp cloths? Check out
this post
on where to buy modern fabric!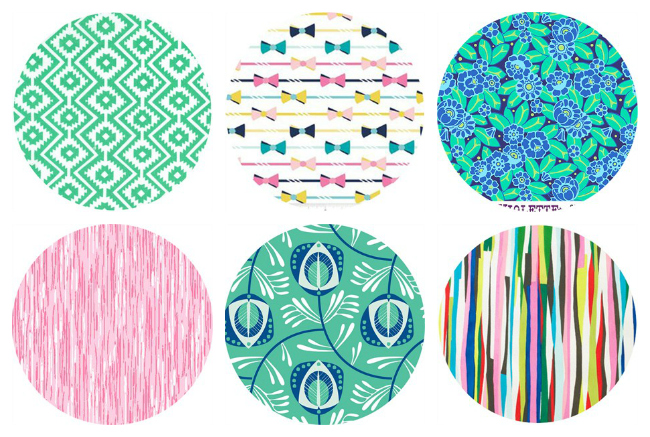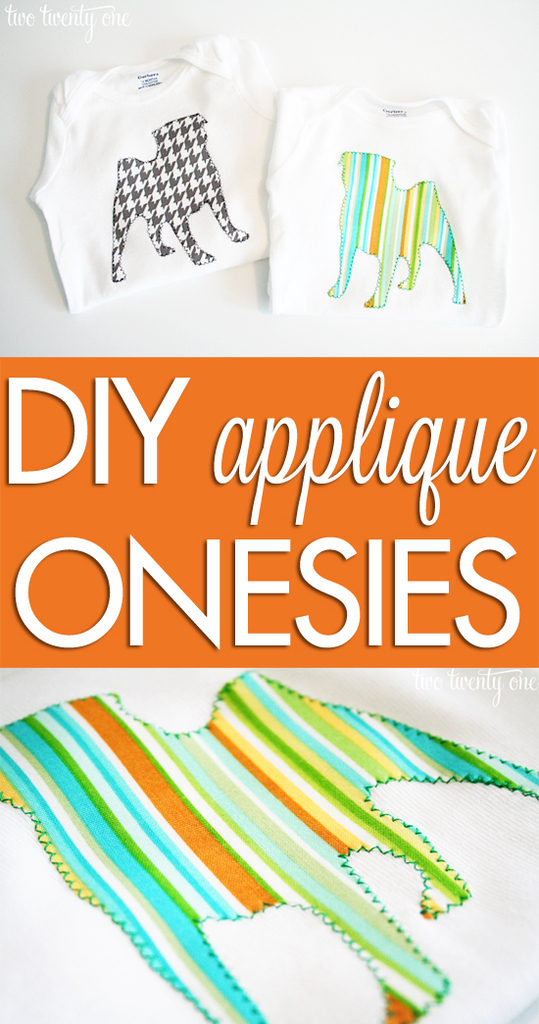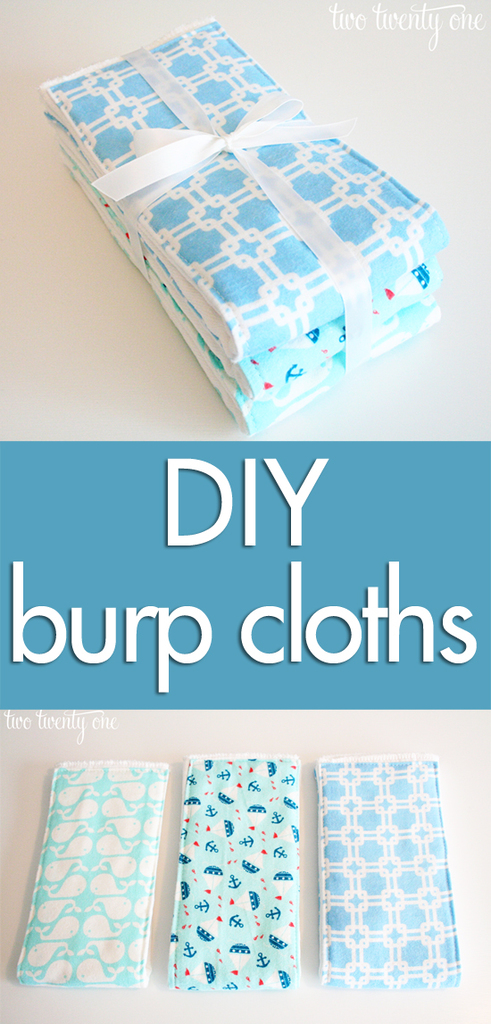 What's your favorite baby gift to give or make?
This post contains affiliate links.