Owen's Birth Announcements + Minted Giveaway
Today I'm sharing Owen's birth announcements from Minted, and I have a special giveaway I'll tell you about at the end of the post. Woot!
Personally, I love birth announcements. It's always a fun surprise to get them in the mail. I'm one of those people who loves getting real mail. Call me old fashioned, but I prefer paper invitations over digital ones and formal, paper birth announcements over photos on Facebook. Sorry, trees. But I made up for it by using recycled paper for Owen's birth announcements.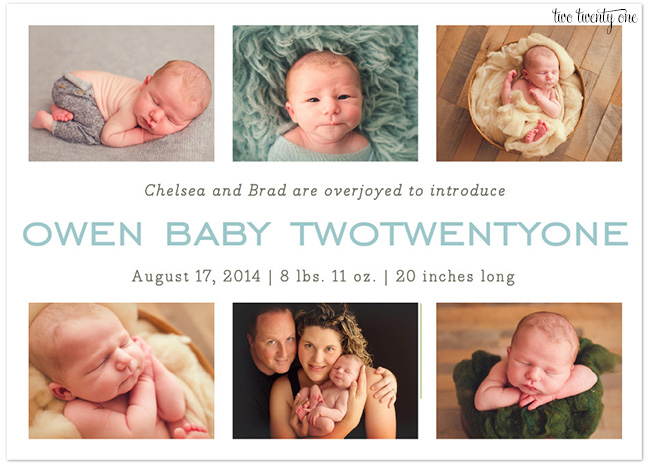 The very talented Rachel Vanoven took Owen's newborn photos when he was 10 days old. She's amazing. Definitely check her out if you're local.
I can't choose my favorite photo so our house is going to be covered in about 15 baby canvases and photos.
I want to slather butter on him and eat him up in the photo below.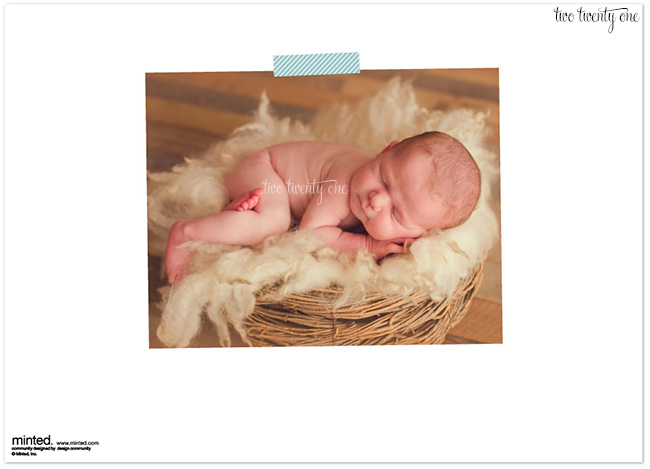 I went with the design called Little Details because I wanted to include as many photos as possible. I mean, how was I supposed to choose just one?
I love how you can customize the cards. While I didn't change mine too much, I liked that I had the option. I received the birth announcements quickly, and I love how they came out. The recycled paper is nice and thick, and the printing is super crisp.
Alright, ready for the giveaway?
Minted is giving away a $150 gift card to one lucky reader!
You can use this toward birth announcements for your little one, holiday cards, or even some of their awesome art prints.
You must use the Rafflecopter widget below to enter the giveaway.