Mini Pumpkin Chocolate Chip Muffins
My pumpkin chocolate chip cookie recipe from last year has been so widely popular this fall that I decided to expand on the pumpkin-chocolate-chip-ness and create mini pumpkin chocolate chip muffins.
You know, muffins are funny. I feel like there's a healthy connotation to them. Like if you're talking to someone at 9AM and you say that you're eating a cookie they'd be all, "Wow, that's not very healthy". But if you say you're eating a muffin the person would be less judgy and more, "Wow, Chelsea really has it together. She's eating a muffin."
I don't know if these are necessarily healthy because they're fundamentally the same recipe as the cookies, only with minor tweaks and the fact that I made them in a mini muffin tin.
BUT you'll sound like a healthier person by telling others that you're eating a muffin. So basically, you're welcome. I've solved your problem of wanting to eat cookies for breakfast without eating actual cookies.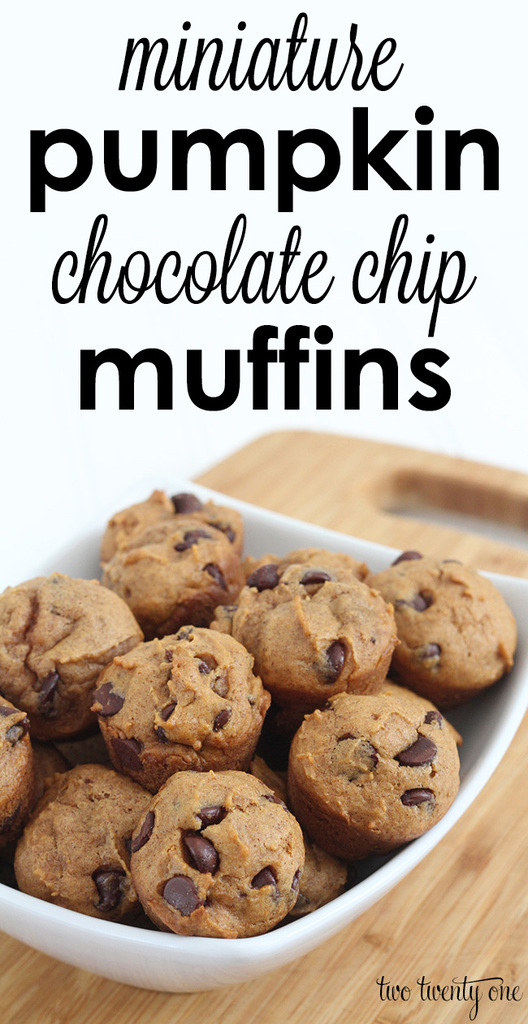 It's the 10th of the month which means another fabulous themed roundup from this talented bunch of bloggers! This month's theme is pumpkin– recipes, crafts, and more. I love seeing how each blogger takes the theme and runs with it, and this month is no different. You can find my mini pumpkin chocolate chip muffin recipe below. Then be sure to check out what everyone else is sharing as well.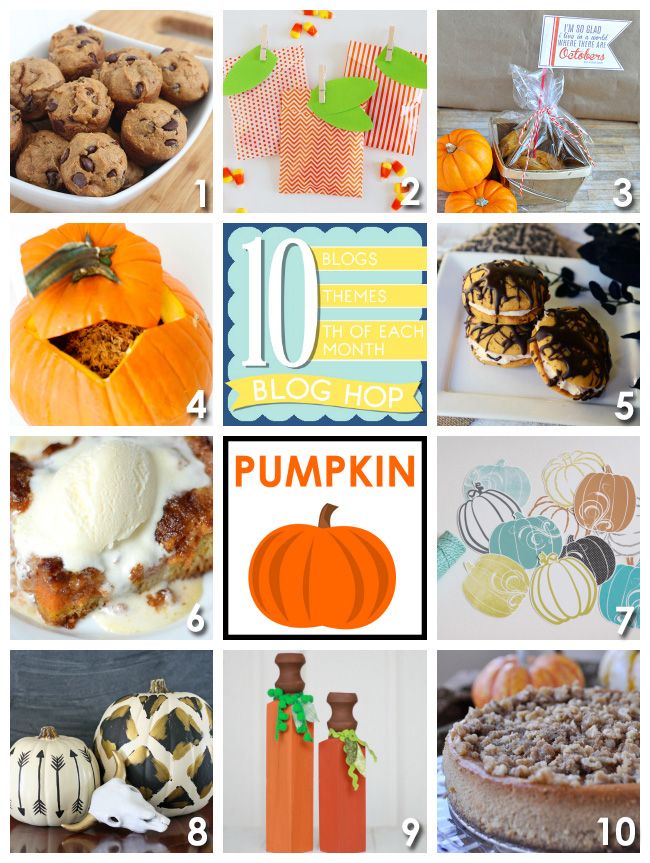 1. Mini Pumpkin Chocolate Chip Muffins – Two Twenty One
2. Pumpkin Favor Bags – Eighteen 25
3. Printable Fall Tags & Pumpkin Cookies – Thirty Handmade Days
4. Dinner In A Pumpkin – Capturing Joy
5. Pumpkin Whoopie Pies – Or so she says…
6. Pumpkin Crumb Cake – Simply Kierste
7. Fresh Fall Pumpkin Garland – Landeelu
8. Tribal Inspired Pumpkins – The Crafted Sparrow
9. Wood Spindle Pumpkins – Lolly Jane
10. Pumpkin Walnut Cheesecake – Your Homebased Mom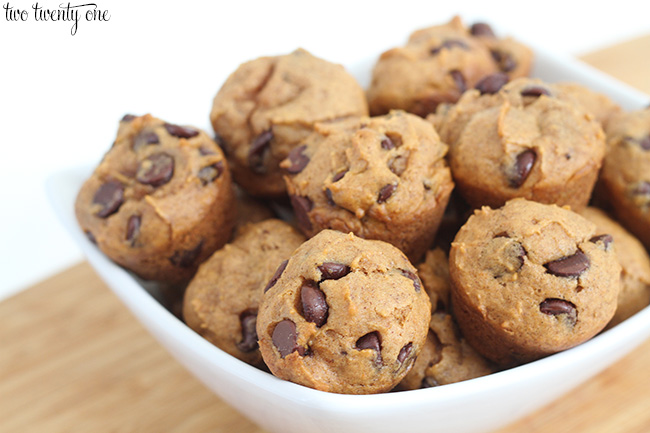 I baked these while Owen napped the other day. His current schedule is to sleep at night for 7-7.5 hours, wake up, nurse, and then go back to sleep for another 3-4 hours.
I used go back to sleep during that 3-4 hour stretch. (Is it just me or does breastfeeding suck the energy right out of you in the beginning?)  I'd try to sleep for just an extra hour but I'd constantly hit the snooze button, and the next thing I knew I had wasted my entire morning.
But this week I've been staying up and getting stuff done. It's quite nice to get some things accomplished. I may not put on real pants but at least the laundry is caught up.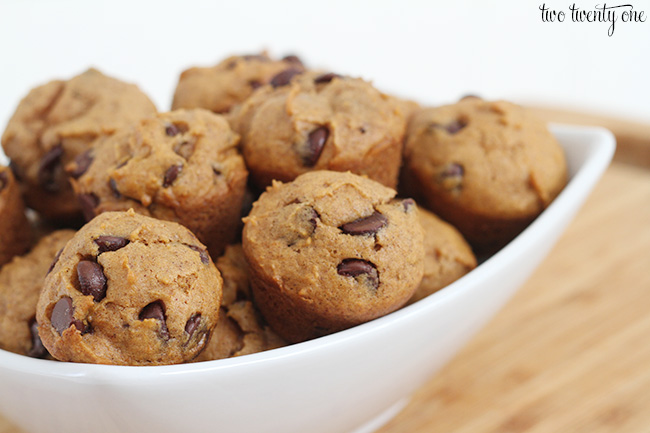 Click on the recipe card to print your 3×5 card.