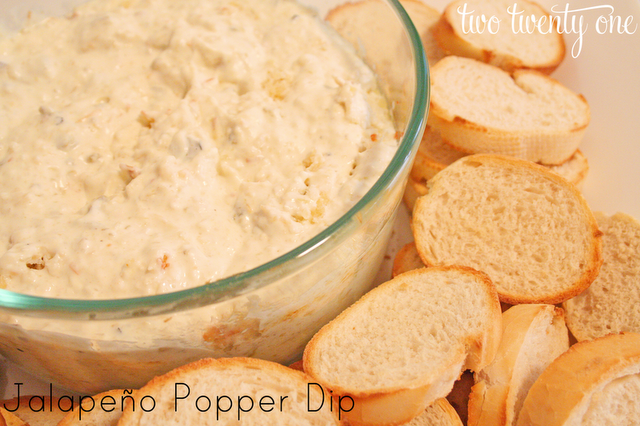 Ladies, want to entice your husband to vacuum? Make this dip.
Single ladies, want to land a man (who will vacuum)? Make this dip.
I first made this dip to take to our annual ugly Christmas sweater party last year. People were clamoring all over it– males and females. It may not be the prettiest, but dang it's good.
Here's what you'll need to make your jalapeno popper dip.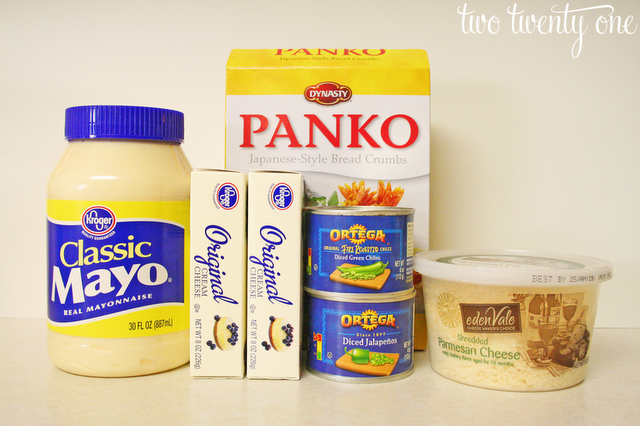 Just a little note, before I serve the dip I mix the topping in with the rest of the dip.
I slice a french baguette and pop the slices in the oven under the broiler, toasting each side.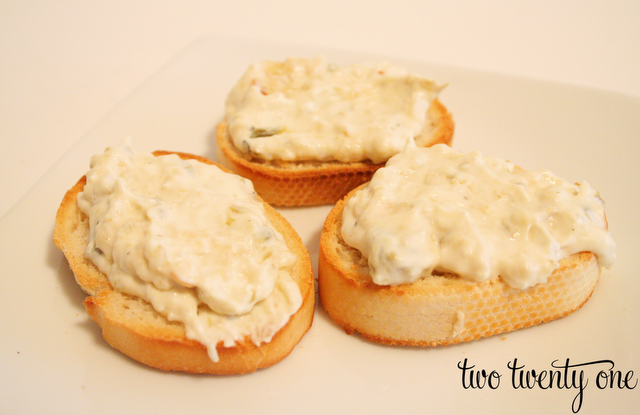 How about a recipe card? Click on the card to download the 3×5 version.