Oreo truffles. You only need three ingredients to make these bad boys. Three.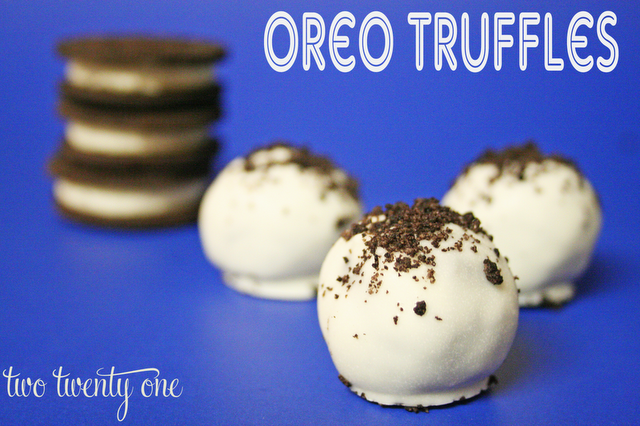 I tasted my first Oreo truffle at a friend's bridal shower this past spring. I finally got around to making them the other night. They're super easy to make. Well, if you don't have a pocket food processor like me.
Why didn't I put a food processor on our wedding registry?
Here are the three ingredients that you'll need. Oreos. Cream cheese. Baking chocolate (or the like).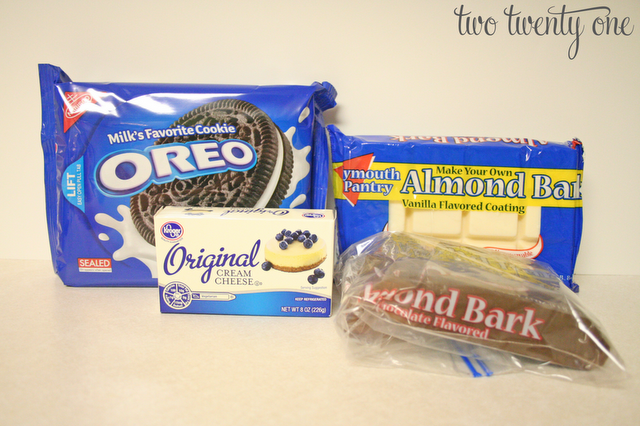 Disregard the chocolate. I stuck with the vanilla.
Get out your (hopefully not-pint-sized) food processor. Crush 3-4 cookies into fine crumbs. Set aside. We'll come back to those. Note: If you don't have a food processor, though it's not the best method, you can put the cookies in a plastic baggie and use a rolling pin to crush them.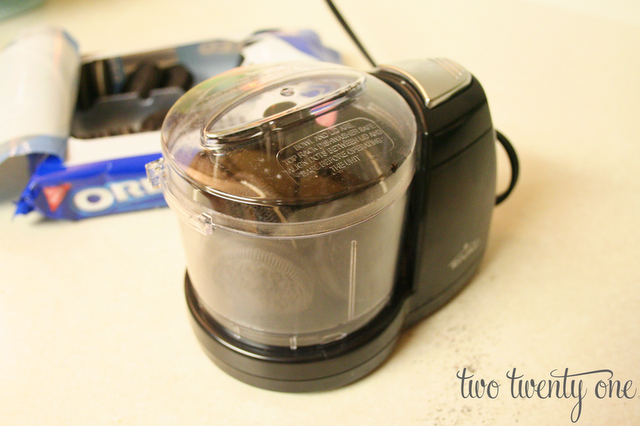 Isn't it cute though? It's like a baby.
Then,

take the next 15 minutes of your life to

crush the remaining cookies into fine crumbs.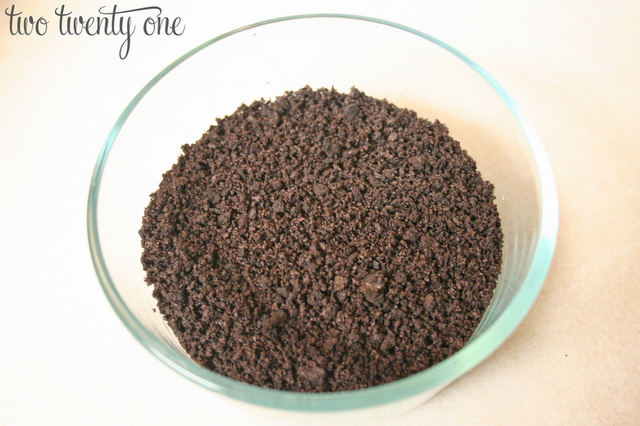 Next, mix your cookie crumbs and cream cheese together.
It should end up looking like this.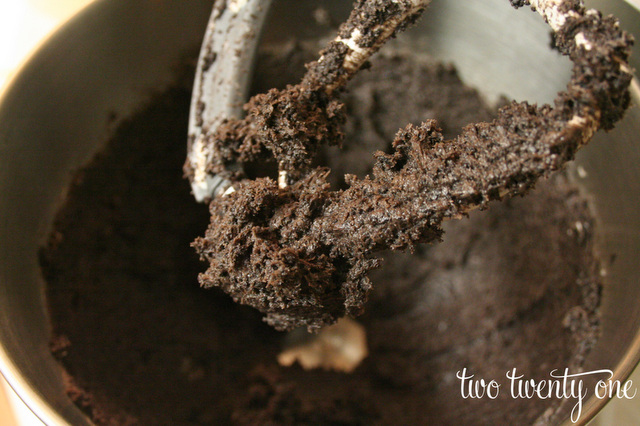 Roll the cookie crumb/cream cheese mixture into 1-inch balls. Stick them in the fridge or freezer for a while to chill them a bit.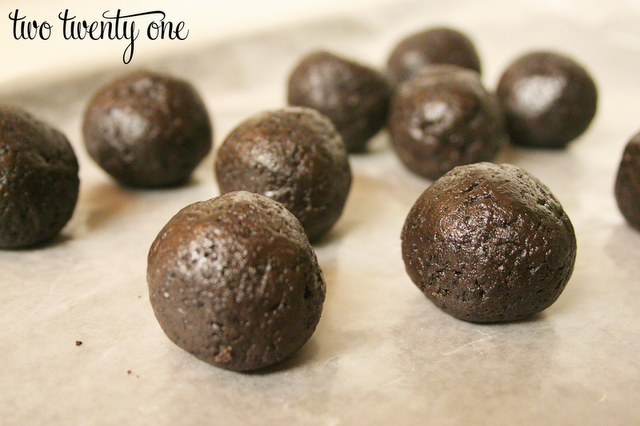 Melt your chocolate. Dip the balls into the chocolate. Set them on wax paper (I use a toothpick to get them out of the chocolate). Immediately sprinkle with reserved cookie crumbs.
Here's your Oreo truffles recipe card! Click on the card to download it.