As you may remember, my hunka hunka burning love and I celebrated our one year wedding anniversary last Monday. Brad was pretty serious when it came to the keep-your-wedding-cake-topper-in-the-freezer-for-a-year-and-then-eat-it tradition. I had a feeling the cake would taste like it had been in a freezer for a year so I ordered a fresh, 8″ cake from a local bakery. You know, just in case. When we got the original topper out of the freezer it looked like a younger version of Miss Havisham's wedding cake. Fresh cake topper it was. I thought I should jazz it up a bit with some bunting since it was our one year anniversary after all.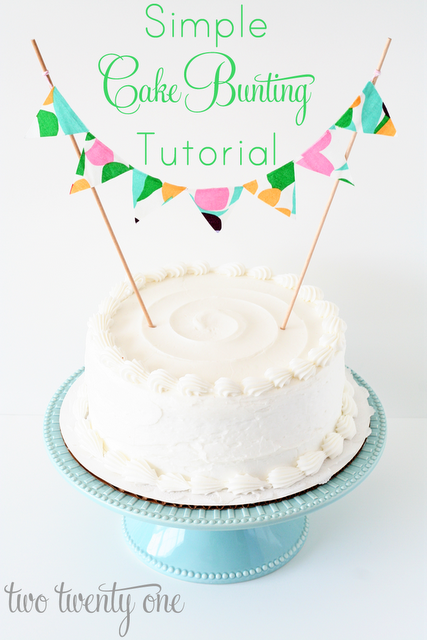 The bunting was crazy easy to make. I grabbed some fabric (from JoAnn Fabric), two dowel rods (JoAnn), and bakers twine (eBay). If you don't have bakers twine on hand, you can substitute with embroidery thread or yarn.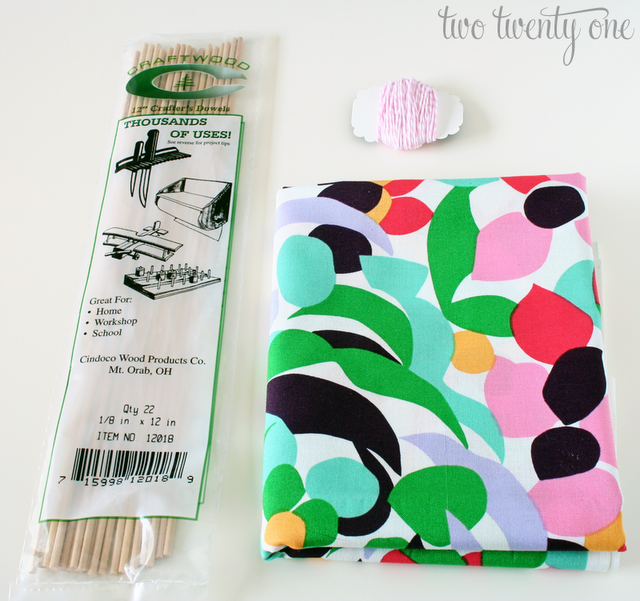 To make sure all of my triangles were the same size, I used a template. I cut out one template piece and traced half of it onto the fabric and cut it out. My cake was an 8″ round, so I went with seven triangles.
Then I grabbed out my bakers twine and hot glue gun. I turned the triangles over and glued them onto the twine. Don't over do it on the glue.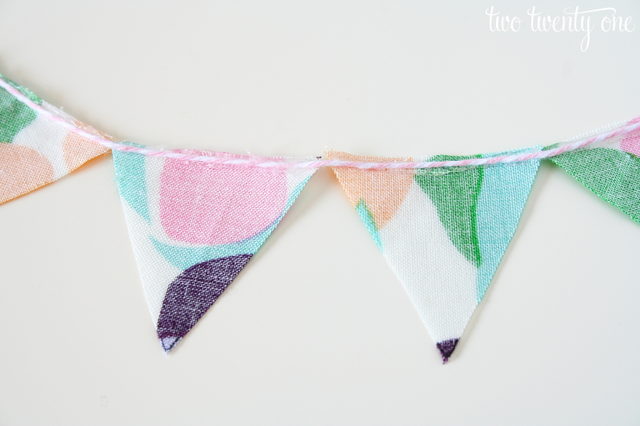 After all seven triangles were glued onto the twine, I put a dot of glue about one inch from the top of one dowel rod. I wrapped the twine around a couple times, trimmed it with scissors, added another tiny dot of glue, and secured the end of the twine to the dowel. I repeated this step with the other dowel.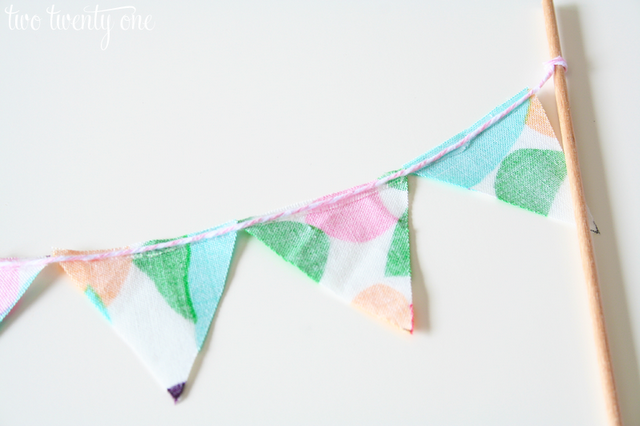 I'm a big symmetry-liking nerd, so I measured in 2 inches on each side of the cake and placed the dowels accordingly.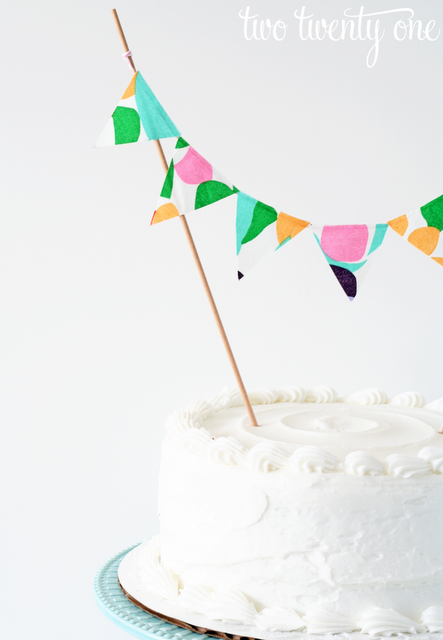 When I presented the cake to Brad with a vigorous "dut dah-dah dah" he chuckled a little, called me a dork, and gave me a peck. Translation:  "Aw honey, how thoughtful. It looks great!"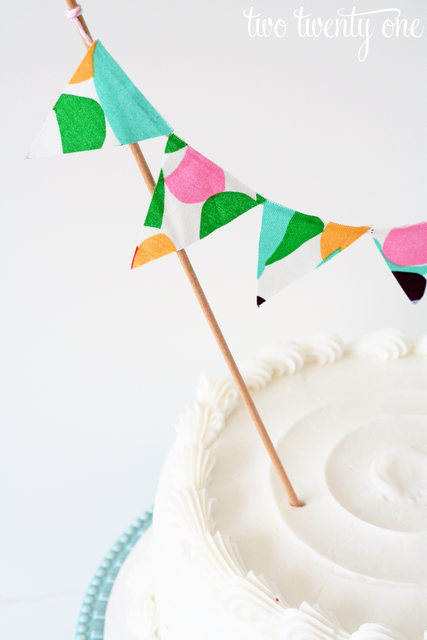 Real quick before you go– walk down memory lane and gaze longingly at our original wedding cake with me. Man, I loved that cake.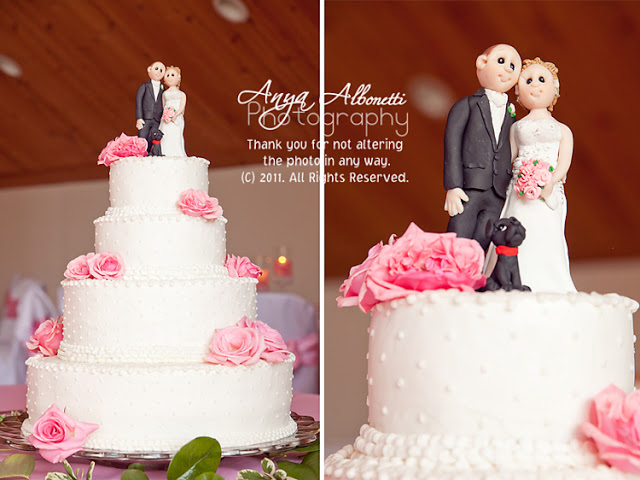 Did you partake in the 
keep-your-wedding-cake-topper-in-the-freezer-for-a-year-and-then-eat-it tradition? If so, how did it taste?
Or did you buy a new cake topper?
If you didn't do any of this because you hate cake, then I think you and I need to reassess our friendship.

Want to see more tutorials from yours truly? Click here.
Stalk away!