Roll Up Necklace Organizer
Since it wouldn't be socially acceptable to wear all three necklaces at the same time in order to not tangle them while traveling, I had to come up with another solution. I mean, I could probably rock the Mr. T look, but I didn't want to chance things.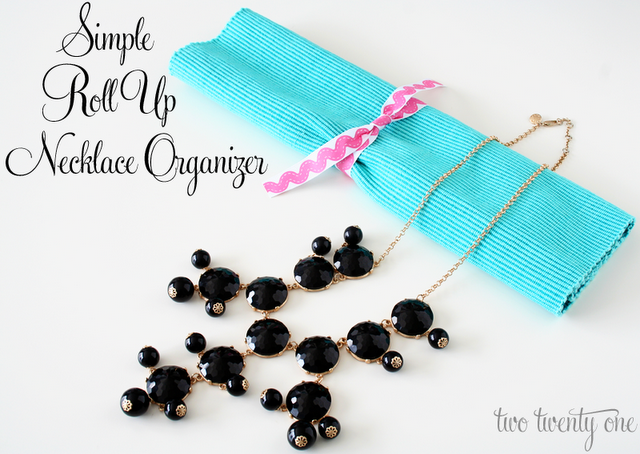 You'll need only two things to make your organizer: a place mat (I got mine at Target) and some ribbon. I already had the ribbon, so this project cost me a whopping $4.25 for two organizers ($1.99 per place mat + tax).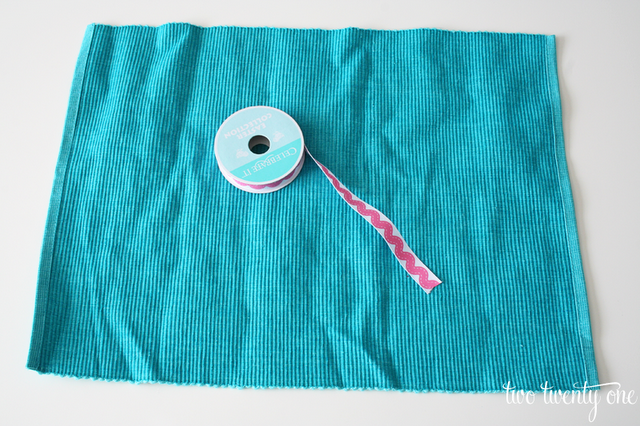 All you have to do is roll your necklaces in the place mat and tie it off with the ribbon.
Check out my fancy pants GIF animation skills. Cue the oohs and aahs.
My necklaces traveled amazingly well and didn't tangle at all.