Hey, friends! How was your weekend? We drove to Cleveland on Friday for a friend's wedding that evening. Does spending 5+ hours in a car make your butt fall asleep? Yeah, mine too.
It dawned on me a couple days before the wedding that I didn't have a bracelet to go with the dress I was planning to wear. So I did what any DIYer would do– I whipped up my own bracelet.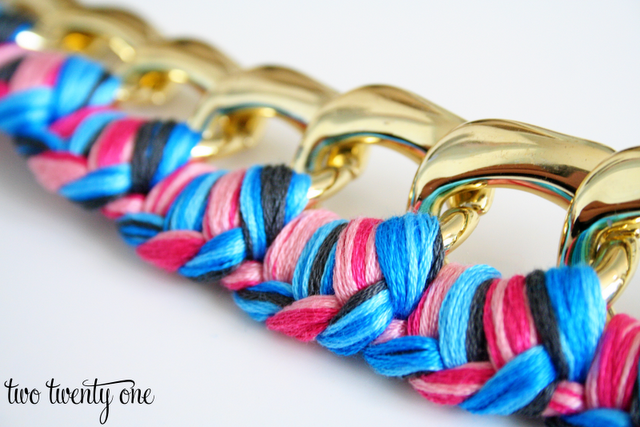 I came across this blog post by Kellie from Nest of Posies about a week ago, which led me to this tutorial by Erica from Honestly… WTF?
I got all of my supplies from JoAnn Fabric. I used some coupons so the price in the parentheses is actually what I paid.
large lobster claw clasp: $3.99 ($3.19)
5 embroidery threads: $1.95 ($1.56)
1/2 yard large gold chain link (found in the lace by-the-yard section): $9.99 ($6)
The total cost of my bracelet was about $6. The half yard of gold chain allows you to make two bracelets so I'll be making another one soon. I should also let you know that it took me about an hour to make the bracelet.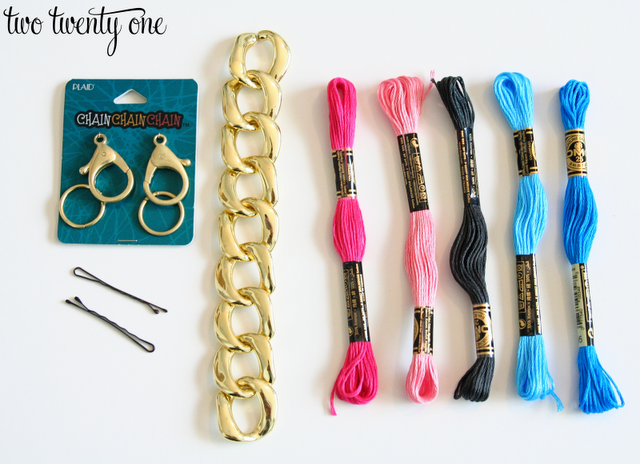 I followed Erica's tutorial but after a while I got rid of the bobby pins. Another issue I ran into was the links. The links below the link I was working with would get in the way so I ended up disconnecting those links. I would add them back on one at a time as I braided the thread on.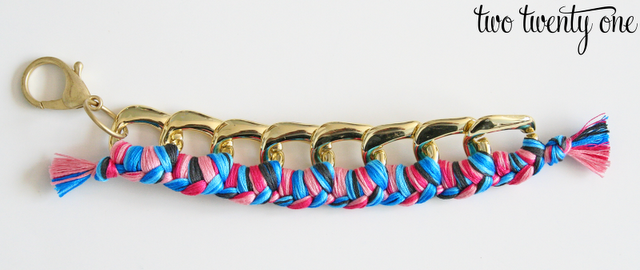 At the end of the wedding festivities (belly dancers and all), I realized that I didn't have a good photo of myself modeling the bracelet. All I had were some fantastic photo booth photos. Hopefully my friend doesn't kill me for posting these. Love you, Kristin!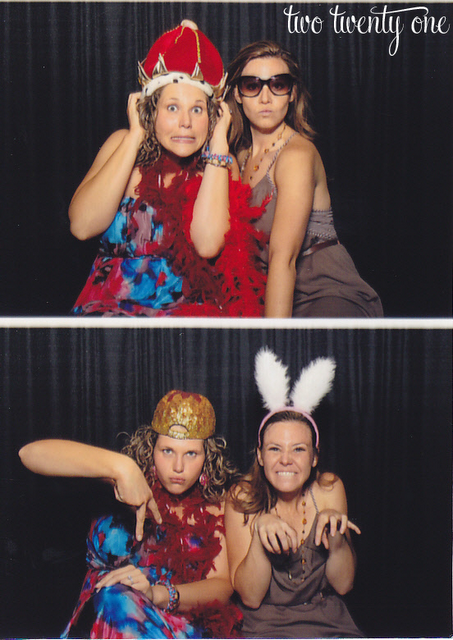 So I threw the dress back on yesterday to take this photo. My head is intentionally not in the photo because I was sans makeup and my hair was beyond frightening. You're welcome.
I know the bracelet is super matchy-matchy, but I like it. I paired it with fuchsia and gold teardrop dangle earrings from Forever 21, which can somewhat be seen in the sequin-hat-wearing gangster/evil bunny rabbit photo above.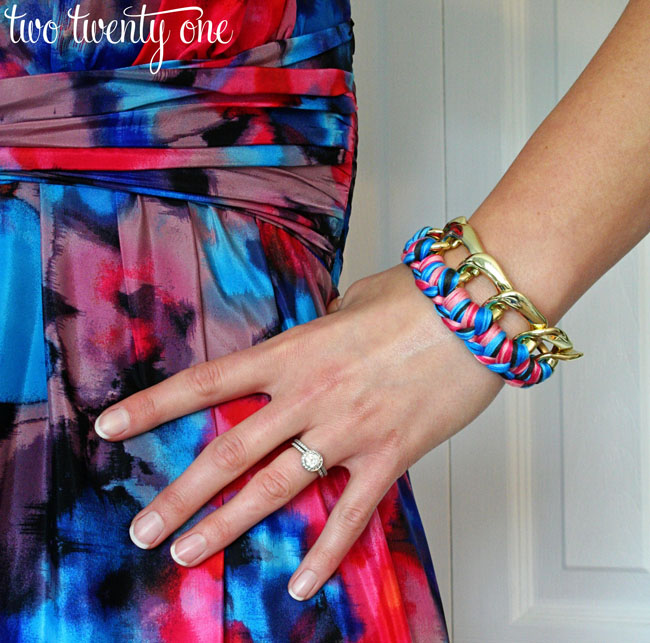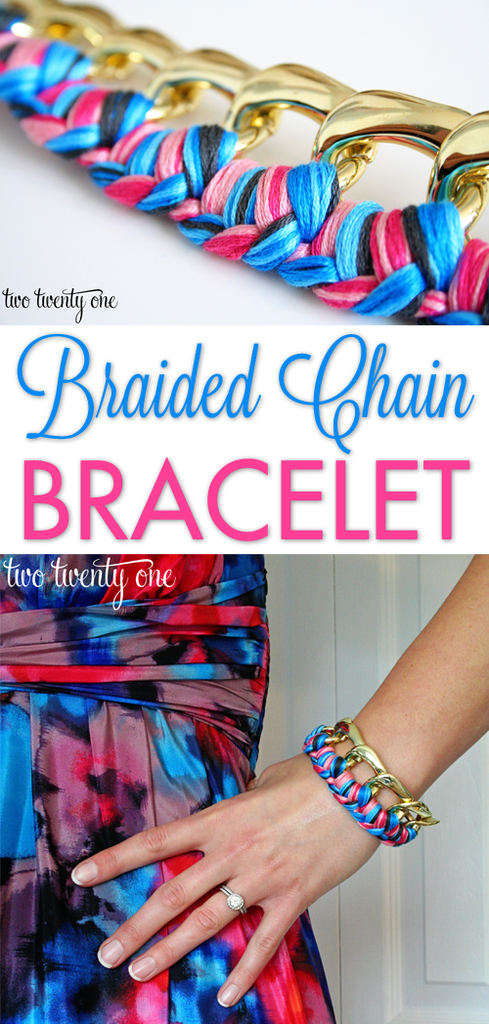 What do you think of the bracelet?
What's your favorite thing about weddings/wedding receptions?
Do you have a quintessential photo booth pose?

Stalk away!