Hello, friends! I was going to post this last week, but my body decided to channel my childhood and come down with a vicious ear infection. So I spent the better part of last week confined to my couch with a heating pad attached to the right side of my head.
OK, so who doesn't love all these fun lucite trays popping up all over the place? I know I do. But, I don't like the price tags associated with them. We're talking $80-$140, folks. I dunno about you, but I don't have $80 to blow on a tray. I do, however, have $15 to spend on my own lucite tray.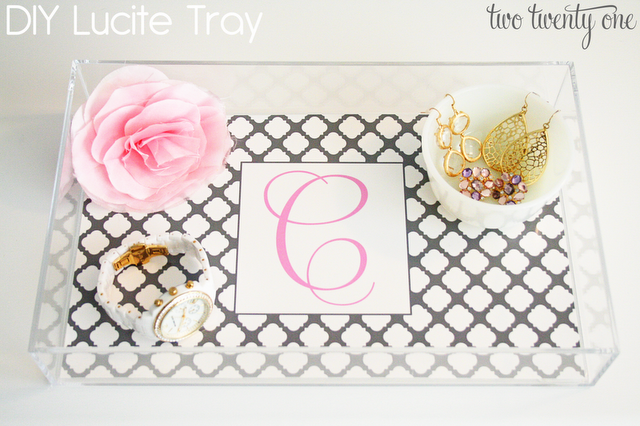 Here's what I did. I bought a 13″ x 8″ acrylic tray at The Container Store (love me some Container Store) for $10. Then, in Photoshop, I created a couple 12.5″ x 7.5″ liners to lay in the tray. I saved the liner designs as PDF's and had them printed and laminated at Office Depot. Printing and lamination cost about $5 per liner.
The liner lays pretty flat in the tray, but if you were worried about its stayability (yes, that's a word) and didn't want to switch out liners, you could secure it with, my good friend, double sided tape.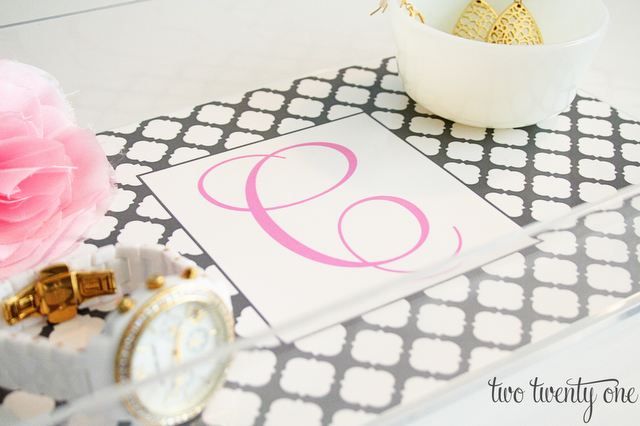 I even made one of these lovelies for my best friend for her birthday. She loved it.
Well, at least that's what she said. She could secretly hate it, but I doubt that.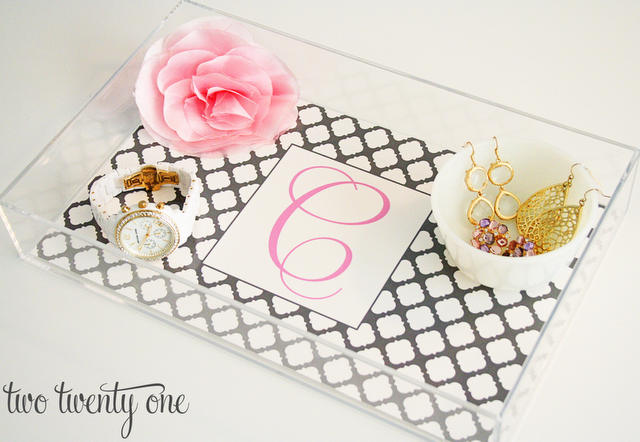 Here's the other design I made. Clearly, my last name isn't "Lastname".
I'd just prefer that we stay on a first name basis. No offense.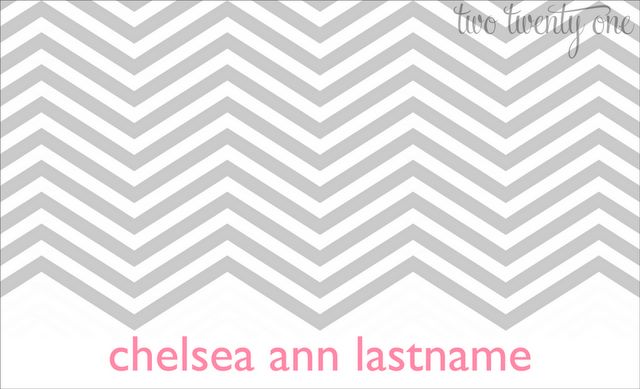 The quatrefoil (phi mu love) and chevron designs are by Aimee over at Sprik Space. She's a pretty awesome sharer.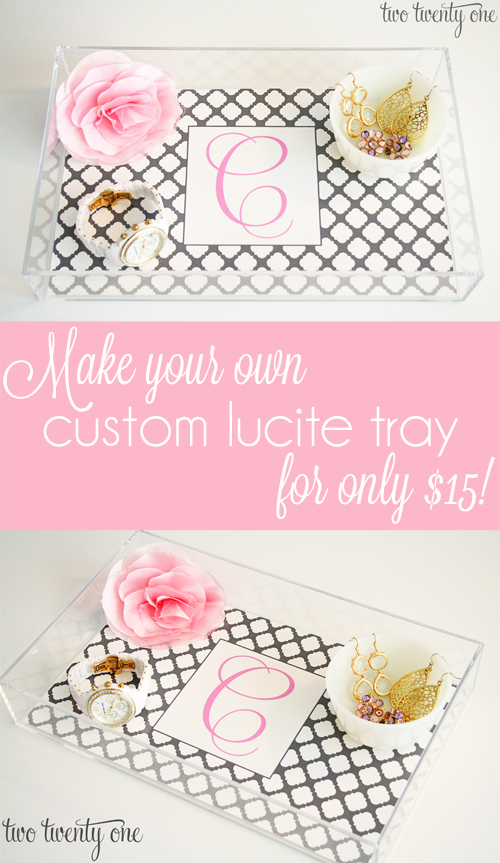 What do you think about my $15 (make you holler) tray?
Would you pay $80-$140 for one of these?
Have you ever had an ear infection as an adult? Holy crap painful, right?