Last weekend Brad and I played a little game of musical furniture.
As you might remember, my $85 Craigslist find-of-the-decade vintage card catalog was in our living room.  But with Owen on the move now, I was getting paranoid about the card catalog tipping over on him.  It's three separate pieces (two card catalogs stacked on top of a stand) and there was no way, that we could see, to secure them altogether and then tether the unit to the wall.  So it was time to move it somewhere Owen doesn't have access to all the time.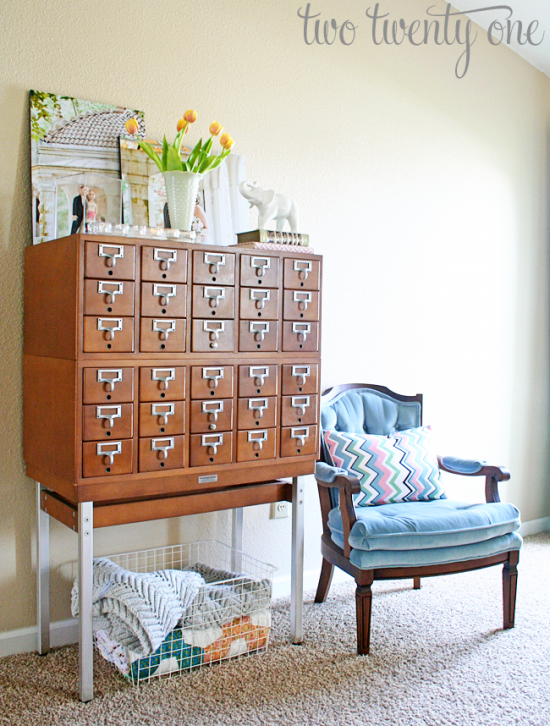 We ended up swapping the card catalog with the dresser in the guest bedroom.
The dresser has been in my family for years.  It was the dresser my mom and aunt used as little girls so it has a lot of sentimental value to me.  Plus, I think it's gorgeous.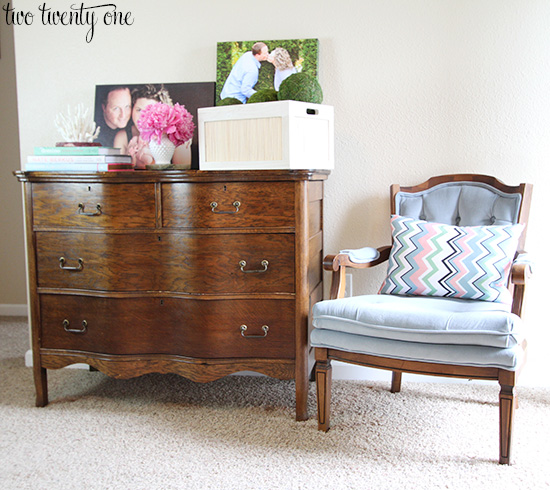 Because the ceilings are vaulted in our living room/great room, I think there needs to be more height in this space so I'm on the lookout for a mirror to hang above the dresser and possibly a lamp to set on top of the dresser.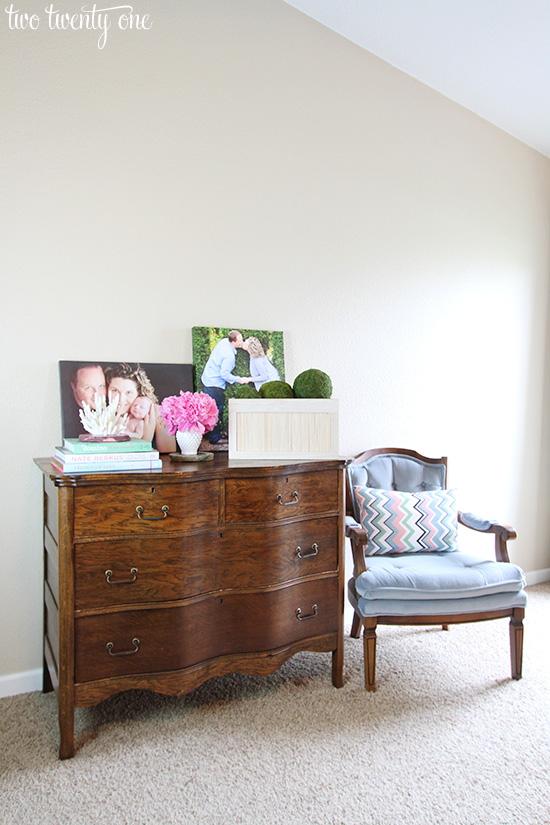 For now, I have two of our canvas prints, some books, a vase of peonies from my garden, and my box of moss covered balls.  The moss covered balls were residing on our entryway table but after the first time Owen dumped them out and got bits of moss everywhere I decided they should seek higher ground.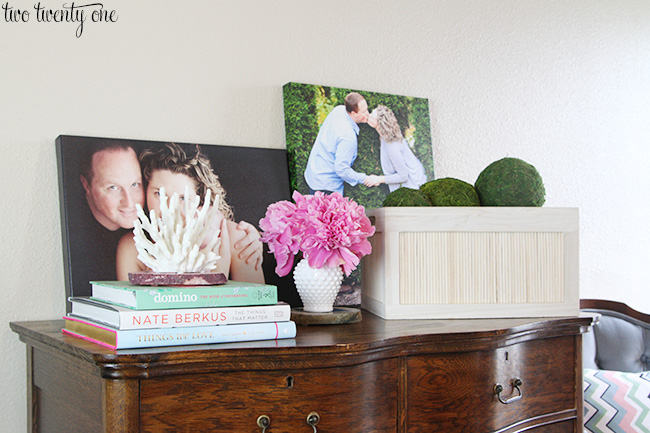 Thankfully, since the dresser is so old, they're hard to pull out so Owen can't yank them out.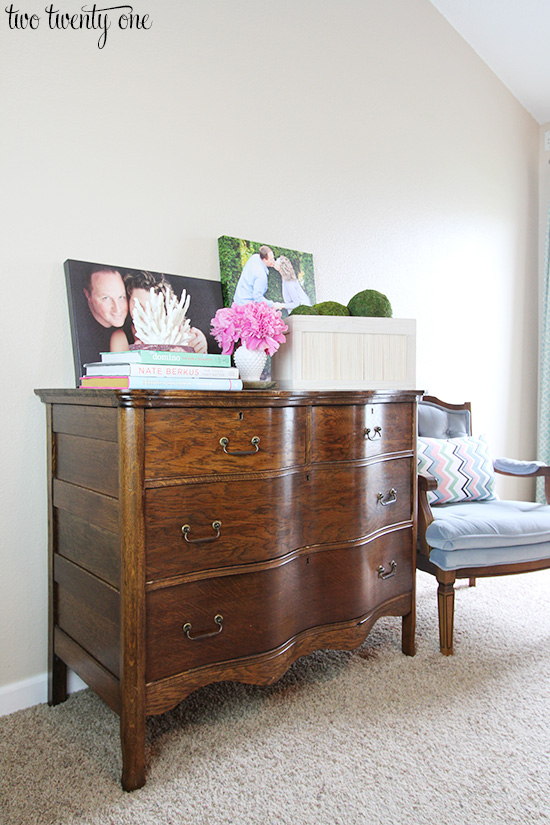 Isn't the wood grain on the dresser beautiful?