I've been trying to work on the playroom lately. Which probably isn't the best idea because the builder still needs to complete work in the playroom. Since adding the new I-beam and removing the incorrectly placed I-beam, the floor has settled some, and now there's a large gap between the baseboards and the flooring and there are floor pops where the walls meet the flooring. But I'm getting tired of looking at an unfinished room every day so I pulled the trigger on the most recent addition– a playroom rug.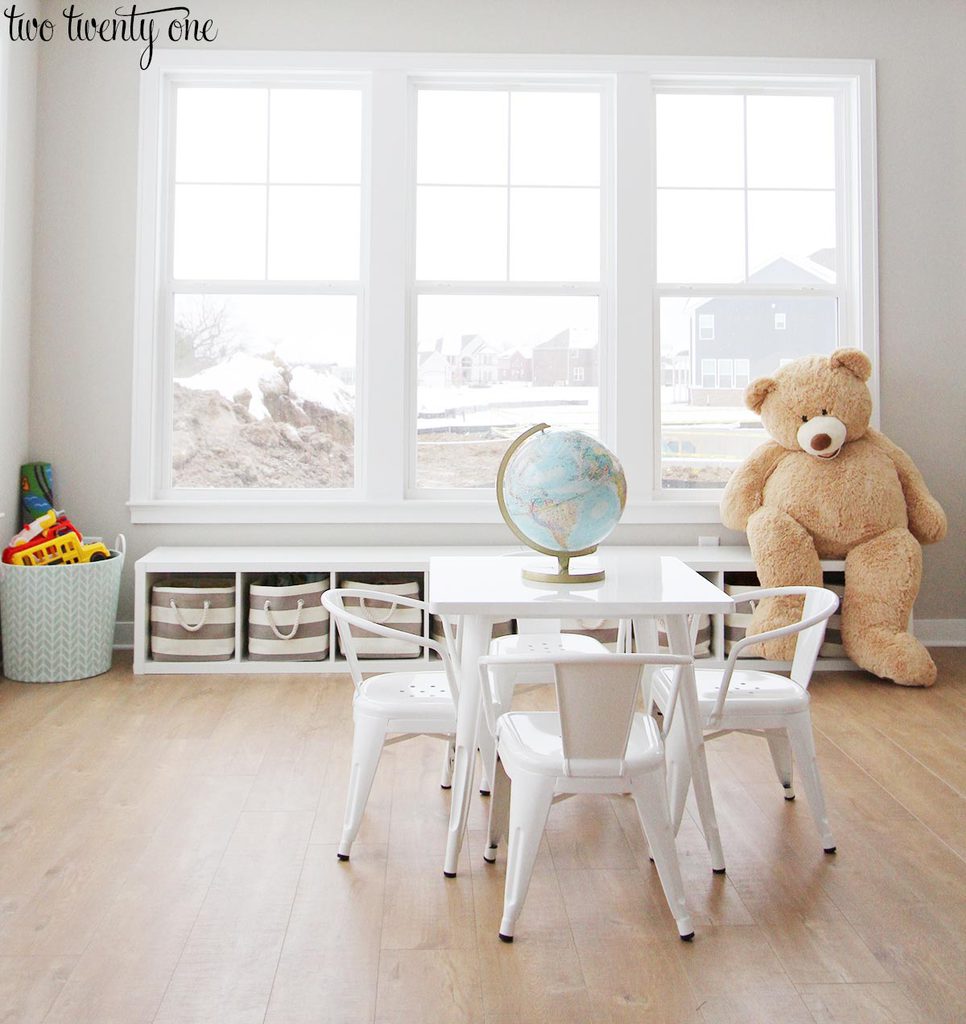 The thought (and hope) is Owen will play in there more often with a cushiony surface, rather than dragging all of his toys, via his striped bins, into the living room area. Because lord knows Brad and I are tired of tripping over trucks and stepping on Duplos.
I had been looking for a rug for months, but I could never decide on anything. Shocker. Until I saw the pink version of the rug while scrolling Instagram one night, Googled the description of the rug, and saw that it came in a really pretty light blue. Honestly, I would've preferred the pink, but I don't think the rest of my family members would've gotten on board with that.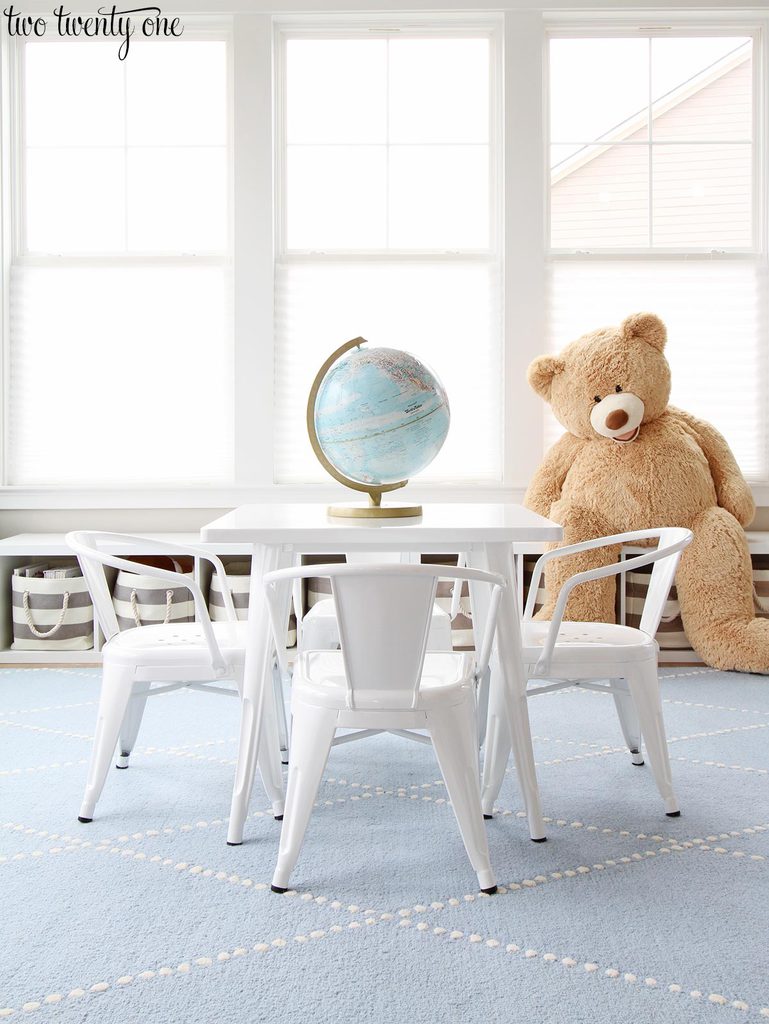 I scored the 9′ x 12′ rug when it was 30% off, which amounted to saving $123. I think it looks like a Pottery Barn rug, especially in person.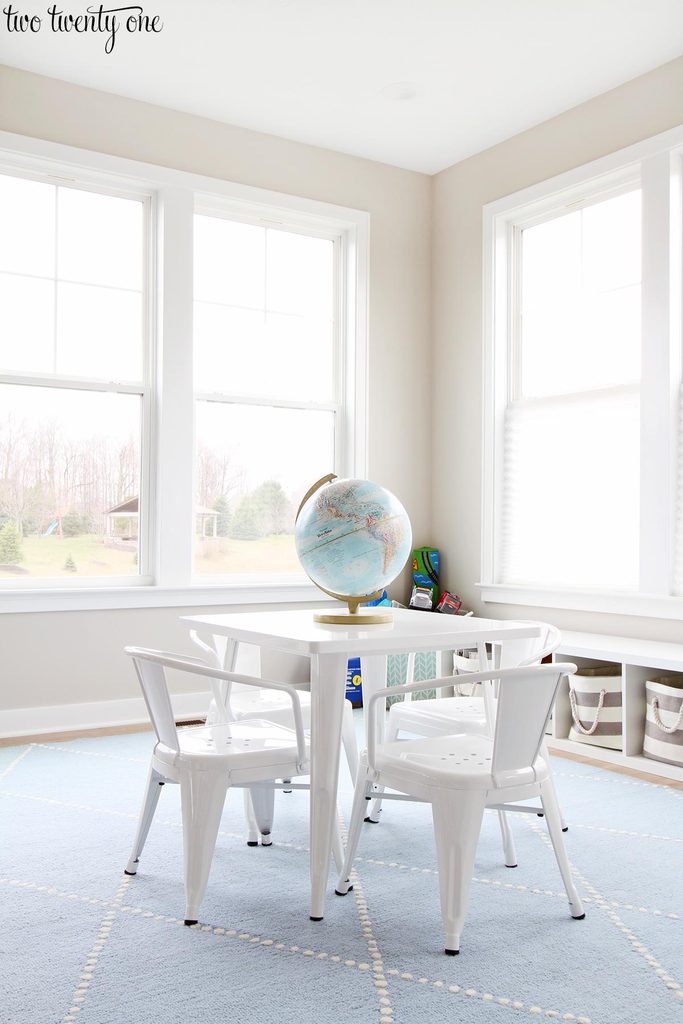 The rug is playful enough for playroom, but not too childish, which is helpful with our open floor plan. I love the raised white dots that create the diamond pattern.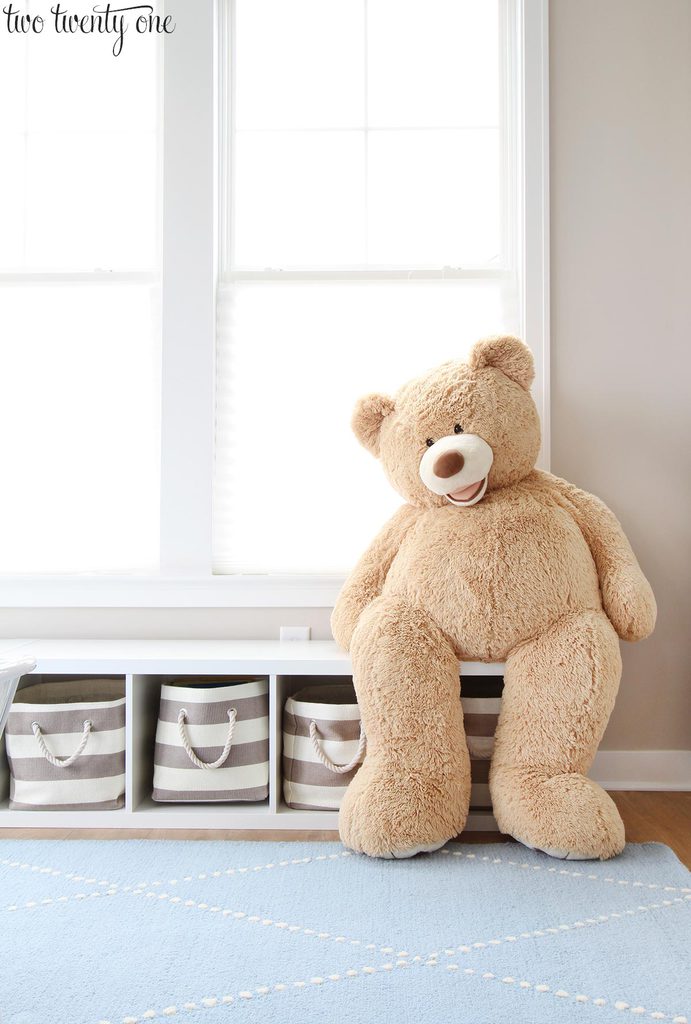 The rug has a pretty good pile– around 3/4″, so it's pretty soft. I added a non-slip area rug pad to make sure it'd stay in place and to add a little extra cushion.
It does require quite a bit of vacuuming at first, but you tend to get that with tufted wool rugs. And I figure if becomes too much of an annoyance I can move it somewhere else in the house.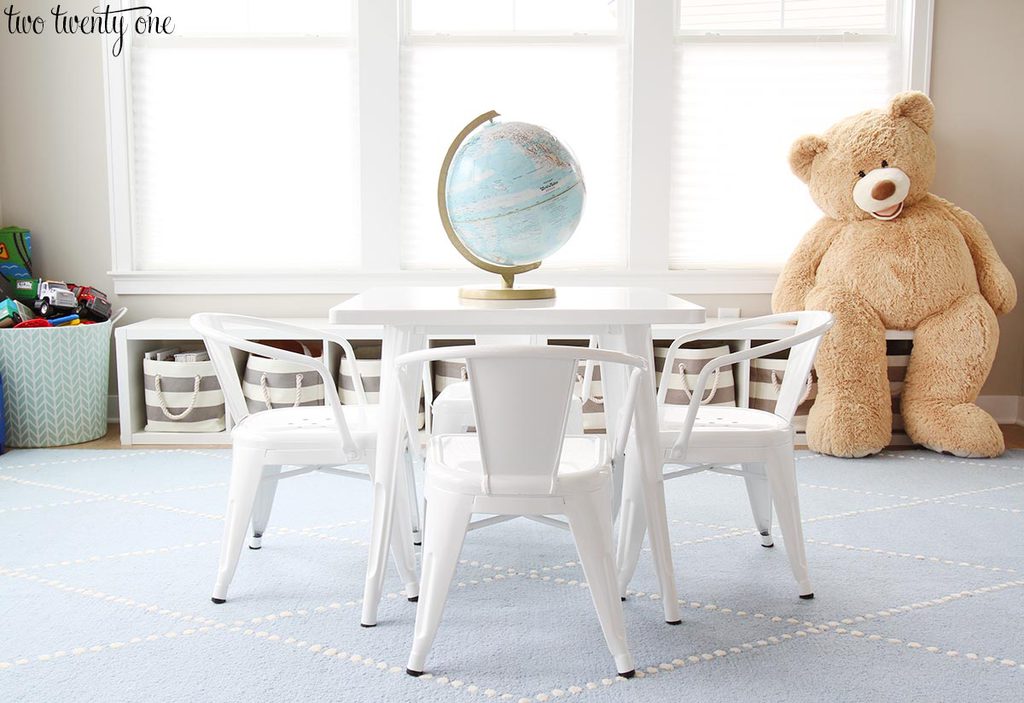 I need to figure out a solution for the chairs. While the rubber grippers on the bottom are nice for stability, they're super strong on our floors and the carpet when it comes to moving the chairs in and out. Since they're so heavy, Owen climbs in and out of them. I was thinking of trying white tennis balls.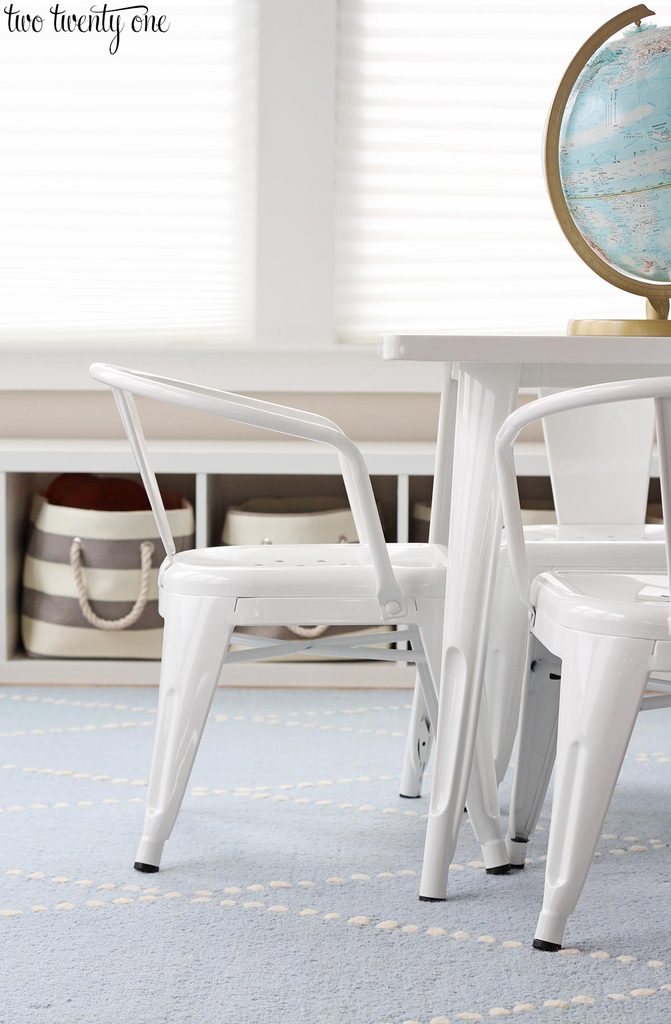 Now I just need to add a ceiling fan, some artwork and other decorations to the wall in the playroom, and get the permanent window treatments. I put up temporary pleated shades when they started building the house next door. If you're ever in need of temporary shades, I love these. And you can't beat the $2.99 price tag, even if you have to pay shipping.
SOURCES
Click on the blue text to be taken to the product page.
wall color: SW Worldly Gray
shelving units: IKEA Kallax shelving units (similar)
shelving unit bins (the 11 x 11 x 11 size)
chairs (similar)