Neutral Entryway Table Vignette
Happy Monday!
I hope you all had a great weekend. Brad and I held an impromptu garage sale Saturday morning in attempt to purge some stuff that was taking over our garage. In the end, we made $98.50. Not very impressive, but good enough for only putting 2 hours of prep into the garage sale and sitting outside from 8AM to 12PM. We were most happy that everything in our large "free" pile was taken. Hey, less stuff we have to haul to the donation center.
My sciatica is still in full effect. I'm waiting for someone to offer me a motorized scooter in the grocery store. Seriously, people were staring at me the other day as I waddled/hobbled through the produce section at a snail's pace. I should start wearing a sign that says "36 weeks preggo with extremely painful sciatica. Nothing to see here, move along."
Now on to the topic of today's post, our entryway table. I recently shopped our house and put together this neutral, green and white vignette. I didn't want it to be too seasonal or theme-y because I'm guessing I won't have the time to constantly style it once the nugget arrives. The next time I'll probably change the look is in September/October for fall.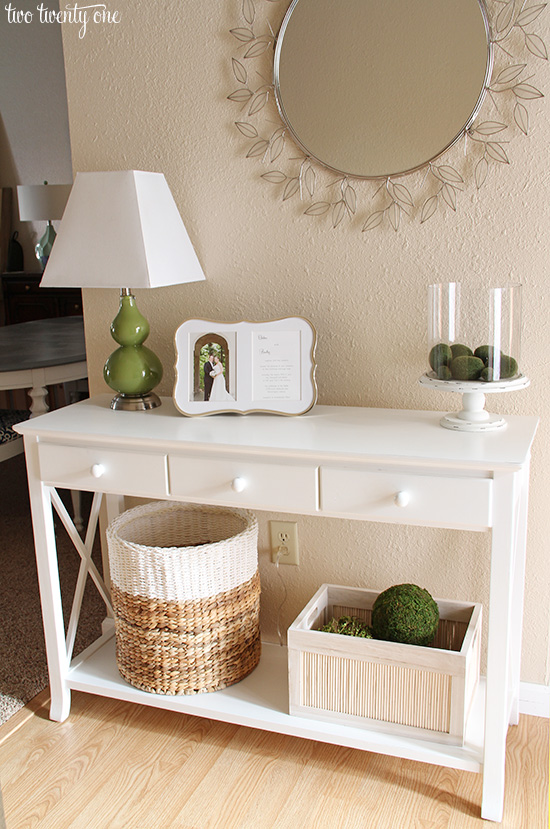 Like I said, I shopped our house so I didn't go out and buy anything new to slap this together. But in case you're curious, I'll list where I got everything at the bottom of the post.
I love the quatrefoil Kate Spade picture frame we received as a wedding gift. You put a wedding photo on one side and your wedding invitation on the other side.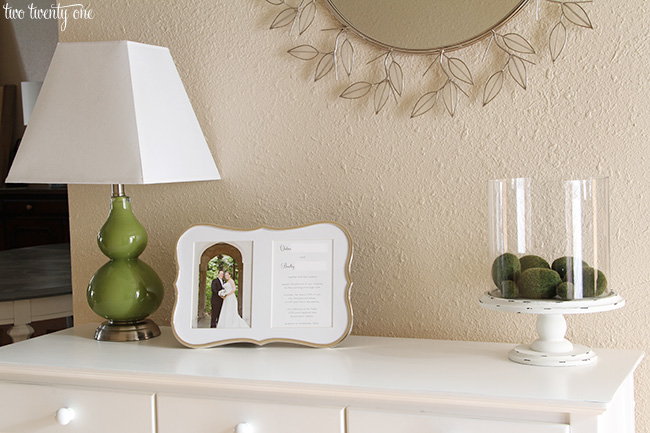 Moss covered rocks are nice decor pieces to keep around. They take up minimal space when you need to store them (I keep them in the box they came in), and they can be used almost year round because they're so basic.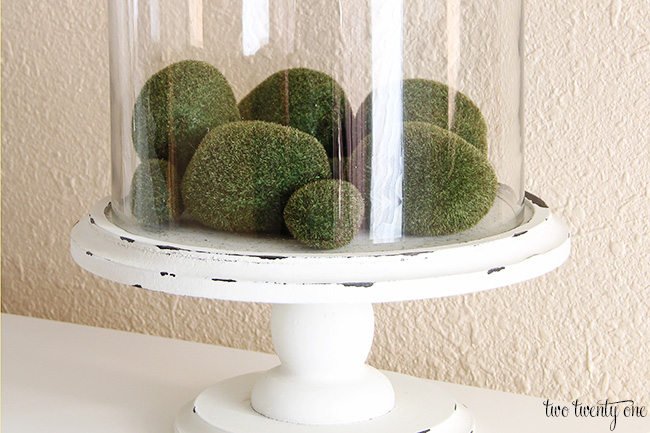 I put a large, two-tone woven basket, which holds some of our shoes and sandals, and a wooden box filled with three moss/greenery balls on the bottom shelf of the entryway table.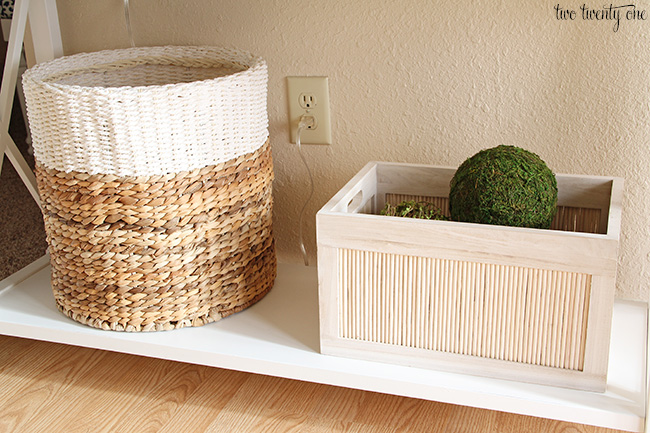 The basket was a Target clearance find from a few months ago. I figured it would look good in this spot and would be a good place to throw shoes and sandals.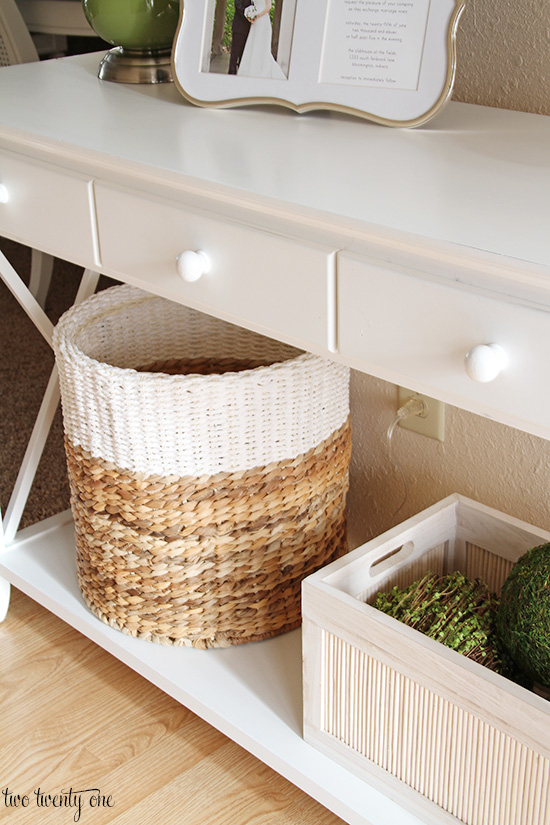 I bought the two greenery/moss balls on the bottom, and I made the one on the top. Although I don't think it's very hard to figure out how to make a moss covered ball, I plan on posting the tutorial on how I made it on Wednesday. It's super easy. I made it while watching a DVRed episode of Don't Be Tardy— so about 20 minutes.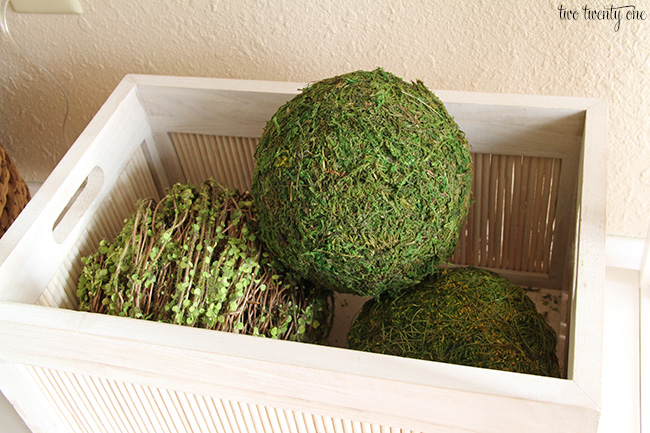 Here's where I got everything. Keep in mind the majority of the items were purchased 3-5 years ago, so I can't guarantee that you'll still be able to find them. Sorry, one of the drawbacks of shopping the house.
mirror:  Target
table:  Amazon.com
lamp:  Lowe's
picture frame:  Kate Spade/gift
white pedestal thing:  gift
moss covered rocks:  JoAnn Fabric
two-tone basket:  Target
wooden box:  HomeGoods
top moss ball:  DIY– I made it
bottom greenery ball:  HomeGoods
bottom moss ball:  Hobby Lobby