Simple St. Patrick's Day & Spring Vignette
I'm Irish so I feel like it's necessary to decorate (
and celebrate)
 in some way for St. Patrick's Day. In fact, my last name is so Irish that 9 out of 10 people mispronounce it. It's whatever because 5 out of 10 people mispronounce my first name. Anyway, 
I didn't want this vignette to look like a leprechaun regurgitated all over our entryway table so I went for an understated look. Plus, I wanted to be able to carry this vignette into spring.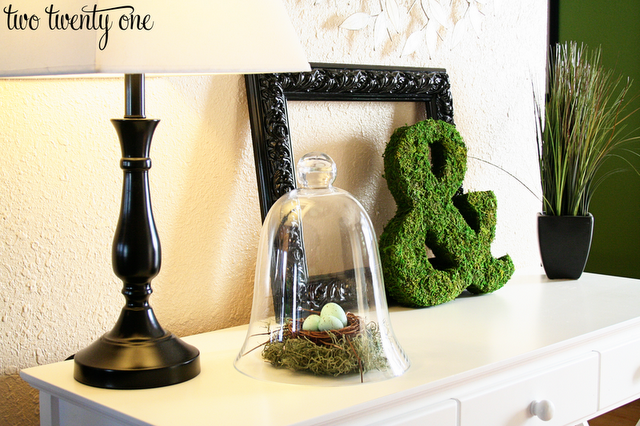 I pulled out my $7 Bed, Bath, & Beyond clearance lamp, moss/nest/egg/cloche combo, $9 Hobby Lobby bargain frame (regular $90! yes, 9-0), mossy ampersand, and some random fake grass thing I picked up at Kohl's a few years back. I feel like there's something missing or off about it, but I have accepted it and moved on. (I think it's the brown nest.)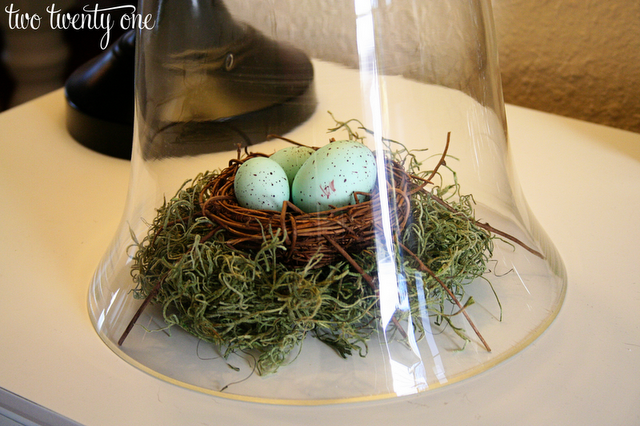 99% of you probably don't know this, but five years ago I was celebrating St. Patrick's Day in Ireland. (Insert "man, time sure does fly" and "wow, I feel old" comments here.)  I lived and student taught in a suburb of Limerick for 10 weeks my senior year of college. It was an amazing experience. My parents flew over during my spring break, and we toured the country for a week. I also took mini vacations to London, Paris, Venice, and Florence. Let me tell you… It was rough.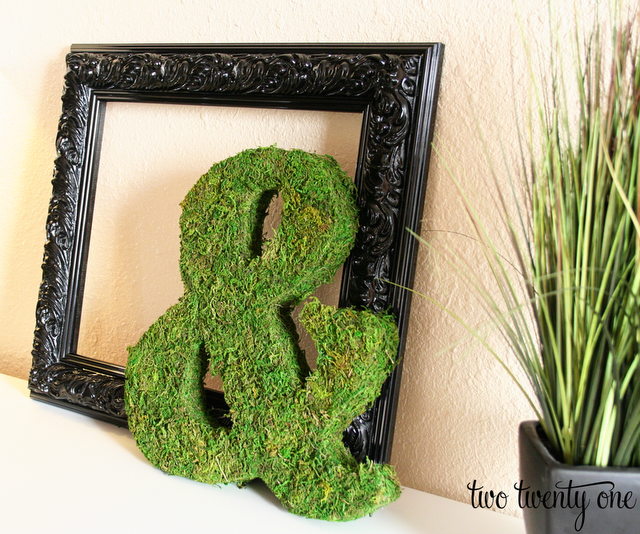 In other random news, I was nominated for "Best DIY Blog" for Apartment Therapy's "The Homies" awards! If you'd like to vote for me click here.
EDIT: Voting has ended! A big "thank you" to those who voted for me!
Do people mispronounce your name like it's their job?