I figured since it's almost February, I should probably take down our Christmas decorations and start moving toward spring because I most likely won't want to do a ton of stuff once this baby makes his appearance within the next 5 weeks.
For Christmas, I hid the hot mess that is my office with Christmasy wrapping paper on the French doors. Well, my office is still a hot mess, so I opted to go with a springy wrapping paper I had on hand. You may remember it from this project. It's not the most ideal for this space, but it works for now.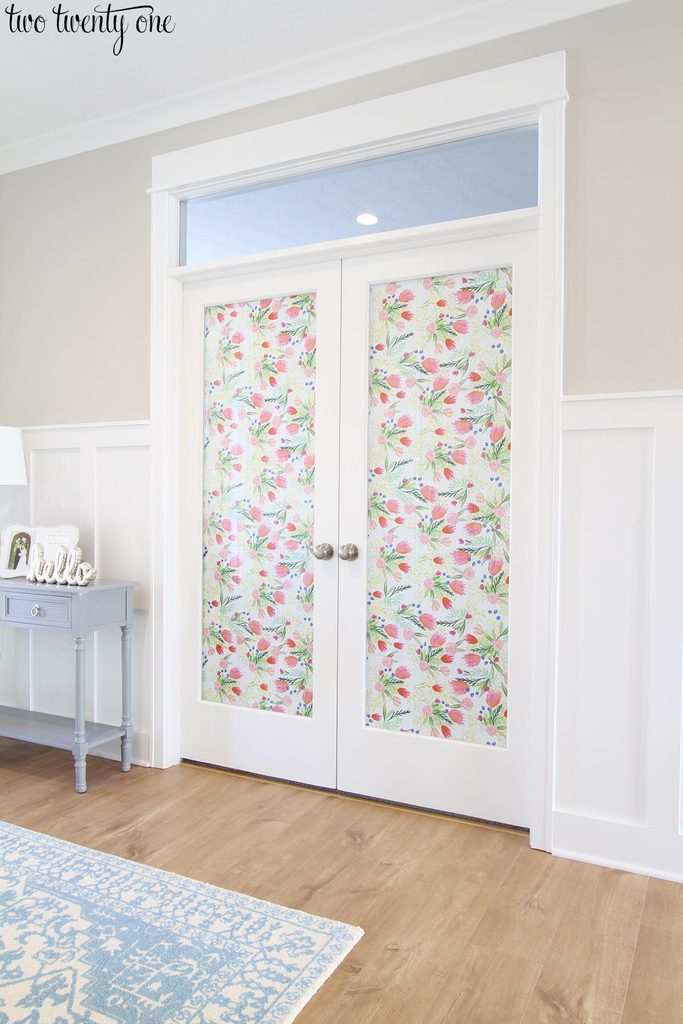 Since our entryway table is on the smaller side, I opted to put one of my pale pink gourd lamps, a wedding photo, and this metallic, 'hello' balloon-inspired sign.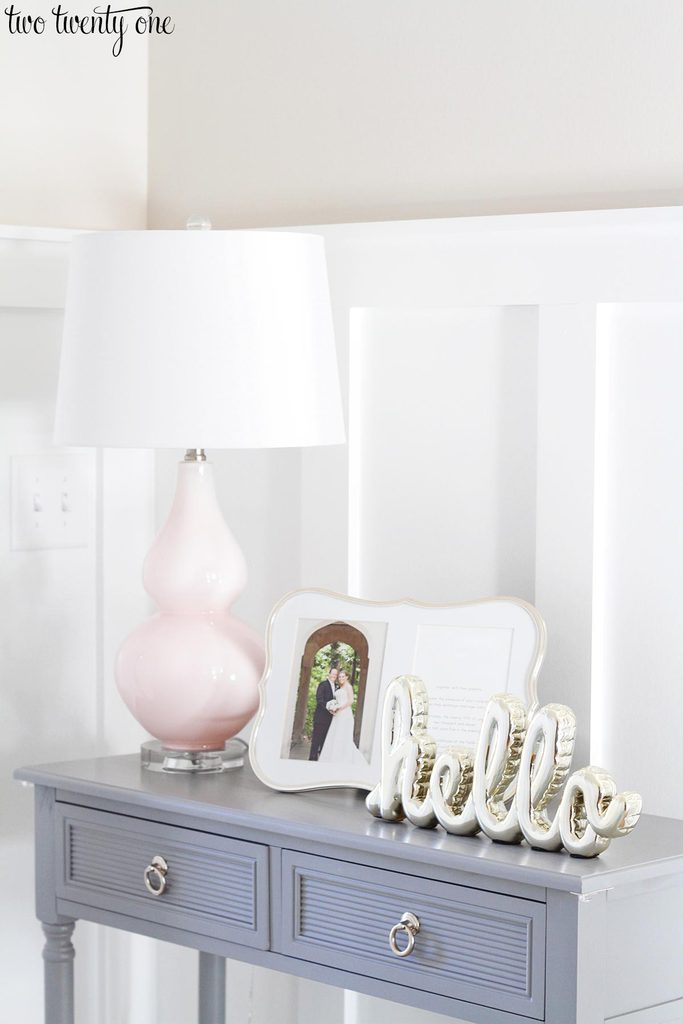 The 'hello' sign is actually on sale for 40% off right now.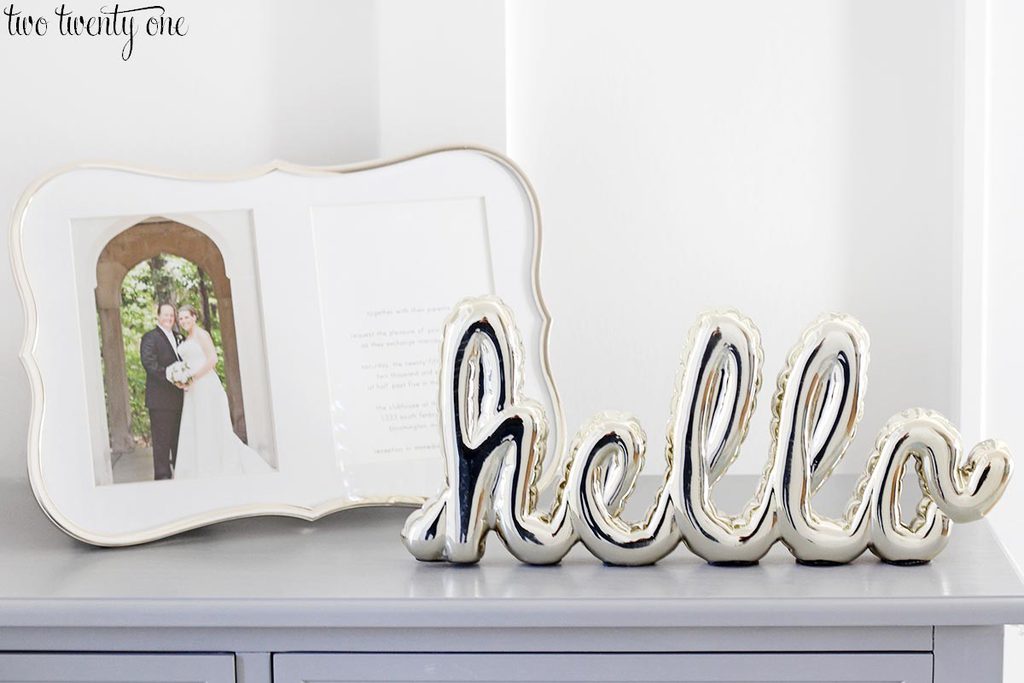 Now to the best part of the entryway: the rug.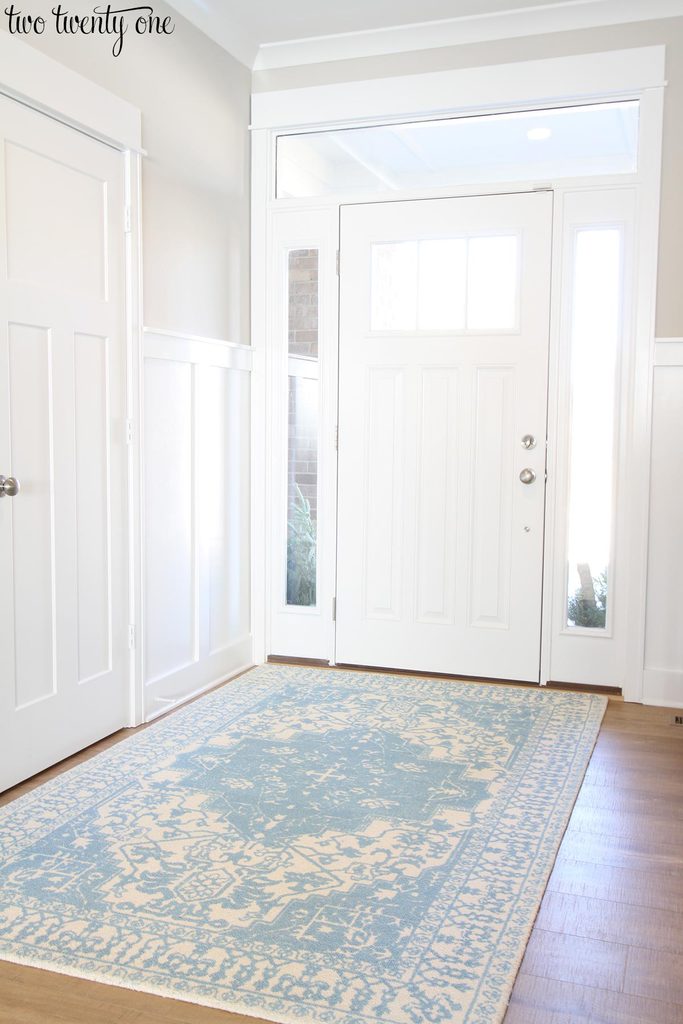 I spotted this 5′ x 8′ beauty at HomeGoods before we moved into the house, and I couldn't pass it up– especially for the $130 price tag. At the time, I had no clue where I'd put it but I knew I'd regret not buying it because it's one gorgeous area rug. The colors are even more beautiful in person. And you can't really tell in the photos, but the rug has a nice thickness to it.
On a whim one day, I decided to put it in the entryway to see if it would work. It's a few inches too long, but I can deal with it.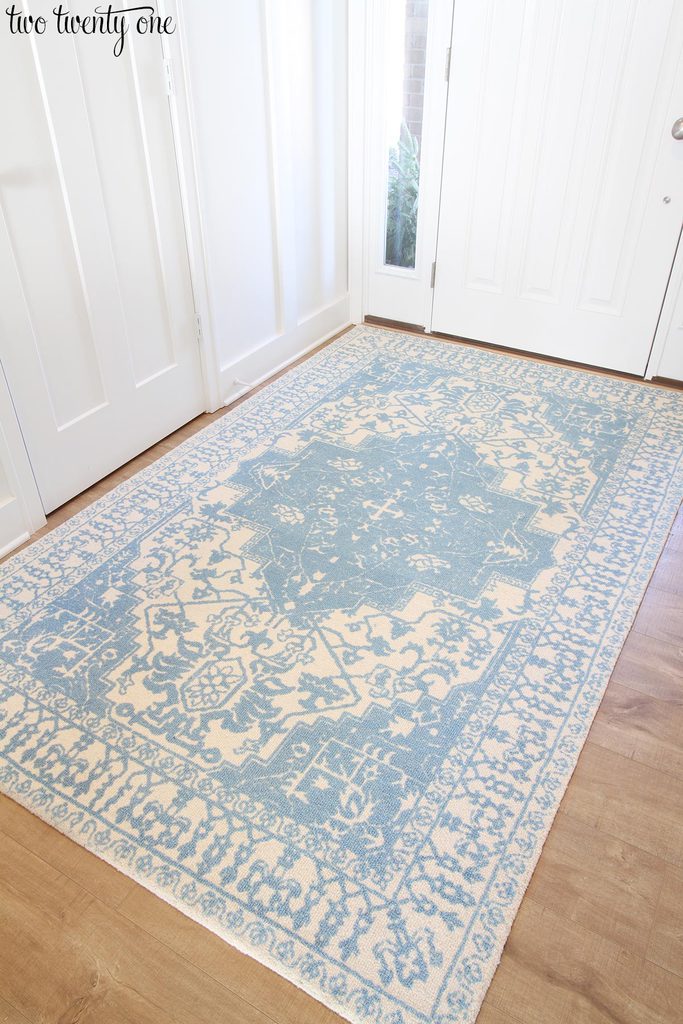 I will admit that I'm over-protective of the rug, and if I know people are coming over, I'll lay down a towel for them to put their shoes on. And when we have workers coming in and out, I'll put an old blanket over it.
I think the rug works well in the space. And if I get tired of it, I can always move to somewhere else in the house.
Sources