Chelsea Goes to Ireland (Part One)
In honor of St. Patrick's Day, I thought I'd tell you about my Ireland experience and share some photos.
On March 10, 2007 my 22 year old almost college graduate self boarded the red eye from Chicago to Limerick, Ireland. I was going to be living and student teaching in a suburb of Limerick for 10 weeks in fifth class (aka fifth grade). I lived in two different houses while I was there– here's one of them.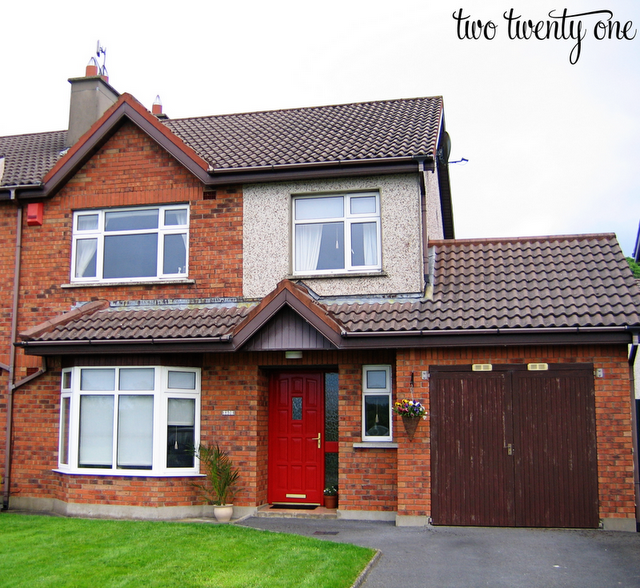 This was my view walking to and from school everyday.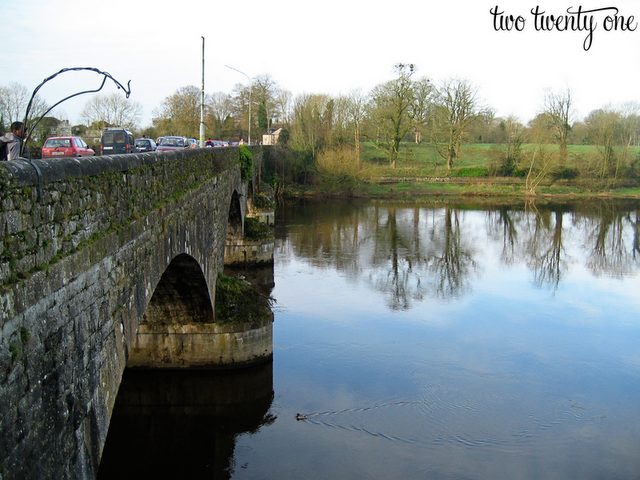 All in all it was an amazing experience. I loved learning about the country and seeing how the Irish lived. The teachers were great and so were the kids. To condense my teaching experience a little I thought I'd share my top three favorite memories with the kids I taught.
1. Snack time with the kids. I'd walk around the room, sampling the kids' interesting snacks– prawn cocktail crisps (shrimp cocktail flavored potato chips), Hula Hoops (kind of like Funions), Jaffa cakes (sponge cake with orange jelly, dipped in chocolate). They'd be all like "Here Chelsea, try a bite!" in their adorable Irish accents. How could I say no?
2. Teaching the kids how to play four square and painting a couple courts in their courtyard. Yes, I was the unofficial four square 
ambassador
 to Ireland. For a few weeks I served as PE teacher and taught the kids how to play. I felt bad because they didn't have the rubbery balls that you typically play four square with so we had to use basketballs. Ouch.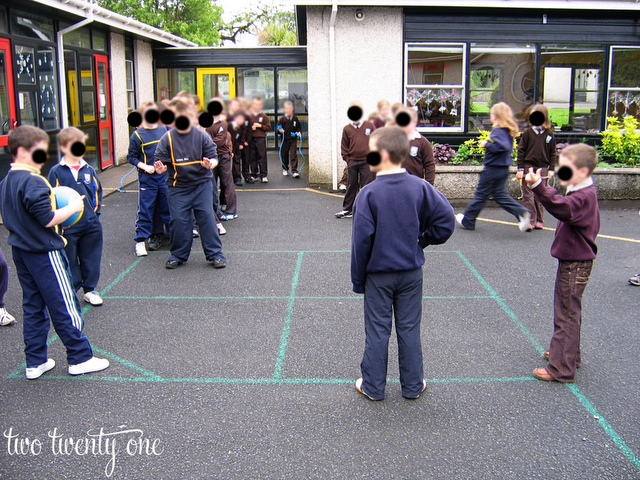 3. Making my class peanut butter and jelly sandwiches. These kids had never, I repeat, NEVER, had PB&J sandwiches. Ridiculousness, I said. So I decided to show these kids what they were missing. (I'm the American girl who brought a giant container of Jif to Ireland with her.)  I have video of them biting into their sandwiches and being all dramatic– saying things like, "It's rotten!" and running to the trash can to spit it out. Blasphemy. I wish I could show you the video, but they're minors, and I clearly don't have their parents' permission. Most of the kids liked their sandwiches though. Winning.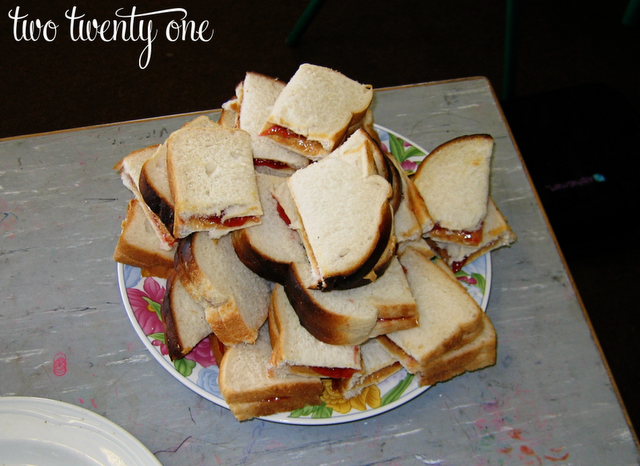 In Chelsea Goes to Ireland (Part Two), I'll share photos of my trip around Ireland with my mom and step-dad. Here's a teaser for you.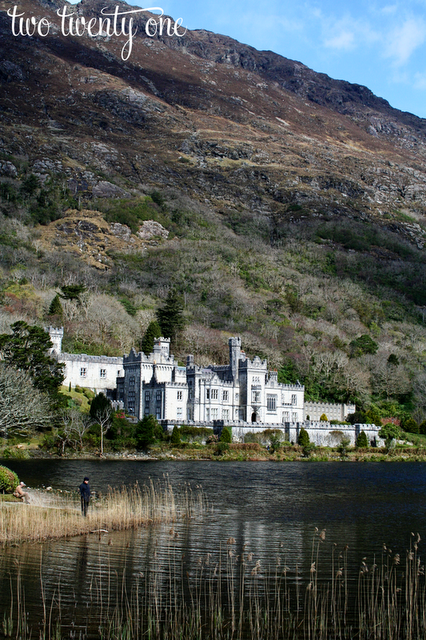 READ PART TWO HERE!
Have you ever had prawn cocktail crisps or Jaffa cakes?
Can you believe that they don't sell much peanut butter in Ireland?
Any random questions?
Please let me know if this series is going to bore you to death. If so, I'll go back to our regular scheduled program.