Chelsea Goes to Ireland (Part Two)
On Friday I told you a little bit about my student teaching experience in Ireland. Today I'm sharing some photos from my trip around Ireland. I got a 2 week spring break (holla!), so the first week of break my mom and step-dad flew over. We rented a car and drove around Ireland, staying in bed and breakfasts for the most part.
We started by heading east to County Mead where we hit up Newgrange, a prehistoric monument built in 3200 BC. This photo is of a little building that sits beside the actual monument. Sorry, I had to start with your typical Irish countryside with sheep photo.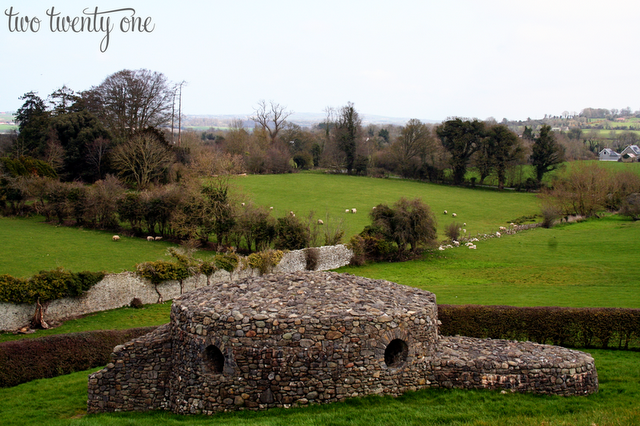 We headed to Northern Ireland, 

getting lost

 passing through Belfast on our way to Giant's Causeway, an area with 40,000 basalt columns. It's such an amazingly cool place. You'll definitely love it if you're a big nerd like me and got an A+ in geology.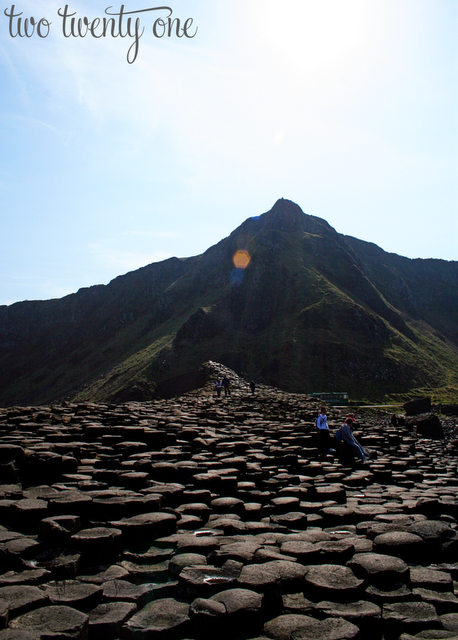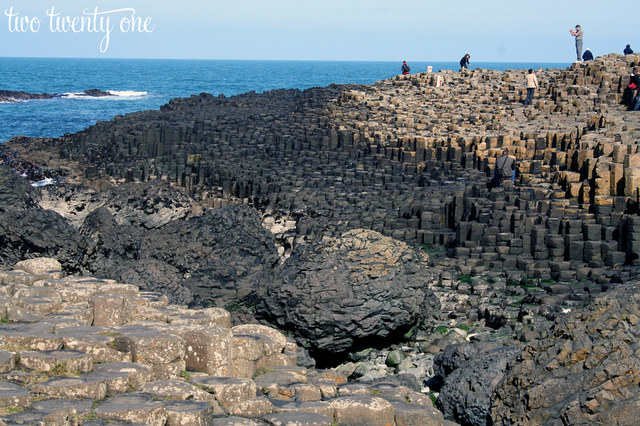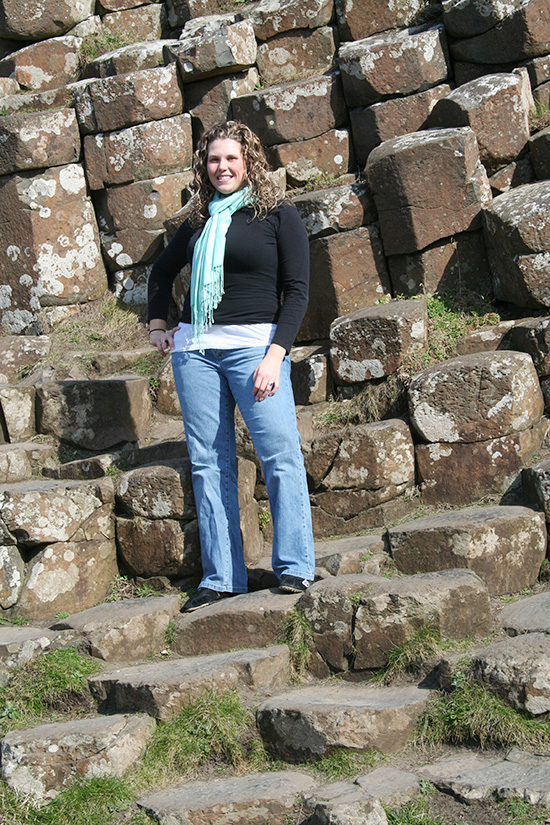 One cannot visit Ireland without touring Bushmills whiskey distillery, the oldest licensed distillery in the world. Have I mentioned that my go-to cocktail is whiskey with diet coke?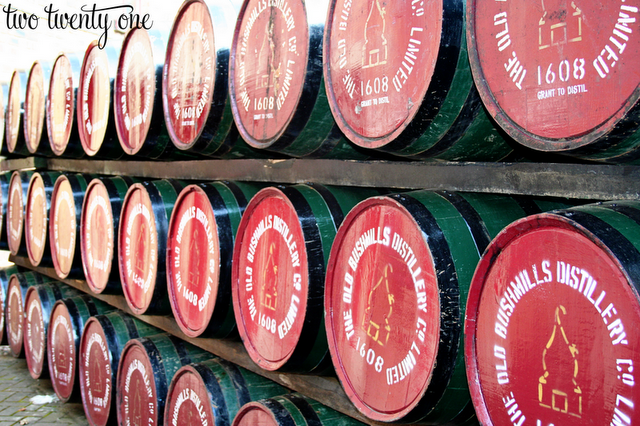 After getting my drank on, we headed south to County Galway to tour Kylemore Abbey. I love this photo. Doesn't that guy on the shore look like Bates from Downton Abbey?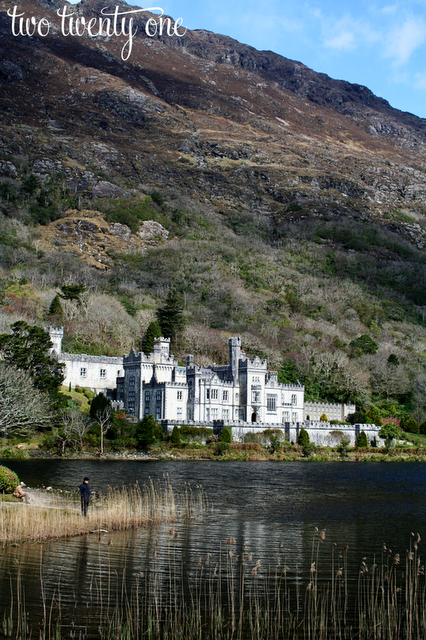 We continued to head south, hitting up the Cliffs of Moher in County Clare. It's a breathtaking sight. If you look close enough you'll see some wahoos walking a trail on the first cliff. No, thank you. (Sorry about the photo, it was hazy that day.)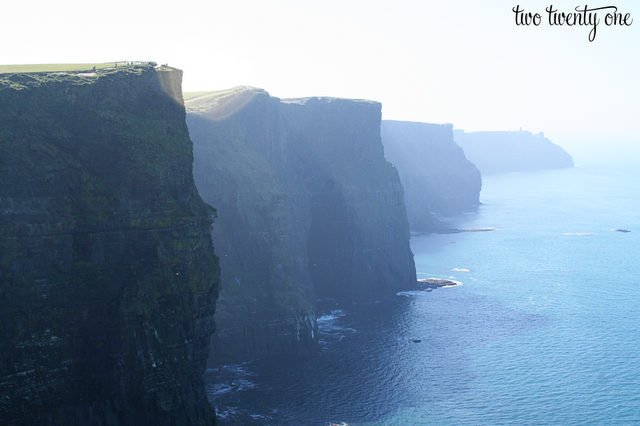 After leaving the Cliffs of Moher, we headed back to Limerick, where I was living. I showed my parents around the town. One of the first things I showed them was the beautiful, yet feisty, swans that hung out on the river by where I lived. I would pass them when I would go for jogs on a trail that runs parallel to the river.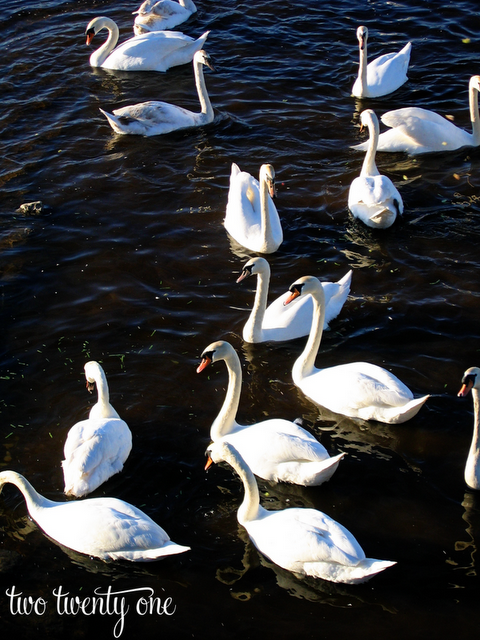 I took them to St. Mary's Cathedral in Limerick. It was built in 1168. The stained glass is beautiful. I actually attended a choir concert there on one of my first nights in Limerick. Coincidentally, the choir was on the plane I took from Chicago to Limerick. They were a university choir group from Texas that was touring Ireland, singing in various churches.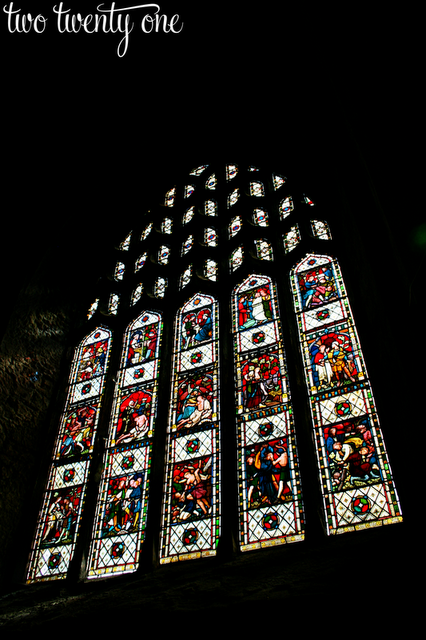 We left Limerick and headed south to Blarney Castle in County Cork so we could kiss the Blarney Stone.


Then we headed to Cobh, the last port of call for the Titanic. We wanted to visit the Cobh museum, but it was closed by the time we got there. Bummer.


We left Cobh and headed back to Limerick for a Medieval Banquet at Bunratty Castle. We ate food with our hands and a dagger, were entertained by people dressed in Medieval garb, and drank unlimited wine. Yes, please. My parents flew back home the following day.


I went on day trips to Dublin and Cork while I was living there. Here's a photo of Temple Bar, Dublin for your viewing pleasure.

Well that's it for Ireland, friends. Let me know if you want to see photos from my trips to London, Paris, Venice, and Florence. Maybe I'll start a "Where in the World is Chelsea?" series.
Have you ever been to Ireland?
If not, is Ireland on your places-to-visit list?
Have you ever eaten food with your hands and a dagger?

If you haven't eaten with your hands and a dagger then you clearly haven't been to Medieval Times. My brother was knighted there… while wearing a Krusty the Clown t-shirt. He was like 10 years old, but it would make for a better story if he was 25. (Happy 29th Birthday tomorrow, Sir Ryan!)