Phew. I'm glad I didn't publish my spring entryway post last week. You know, before it snowed 2 inches here on Saturday evening. It pays to be an overwhelmed, working mom sometimes. But hopefully that was winter's big finale, and we can all move on now.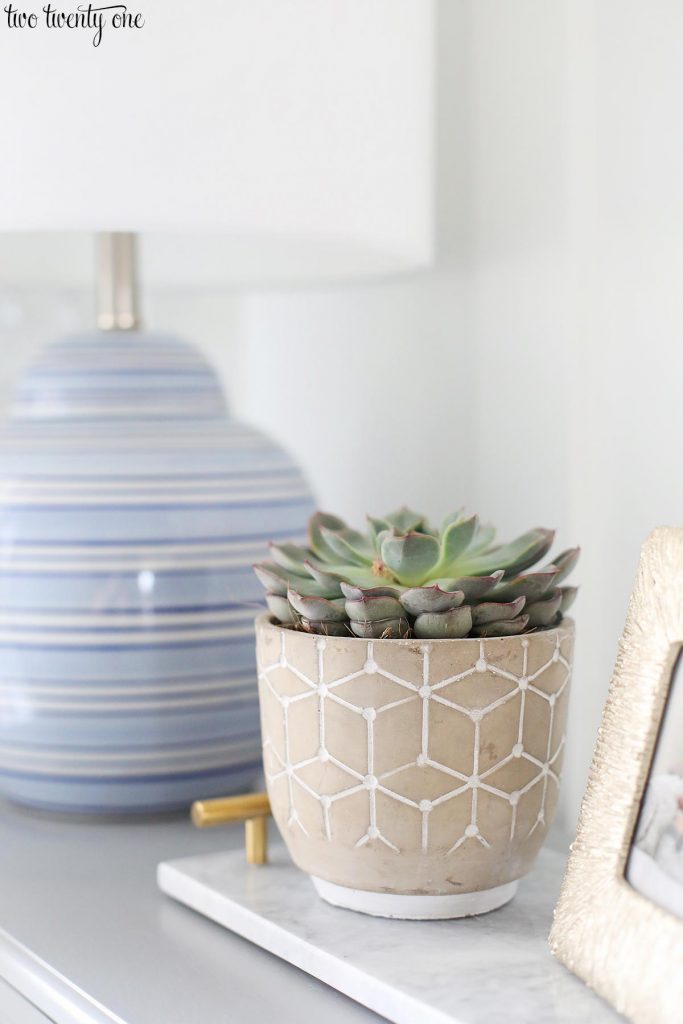 I did a little spring refresh in our entryway area. But let's be honest, it'll probably stay this way through summer.
I got this succulent from Costco back in January. Seriously, always check out the plants at the front of the store. They typically have some real gems for amazing prices. I got three large succulents in nice planters for $18. And if you want to see my Costco scores, check out my Instagram highlight titled Costco Faves. From diapers to pesto, I share all my favorites and finds.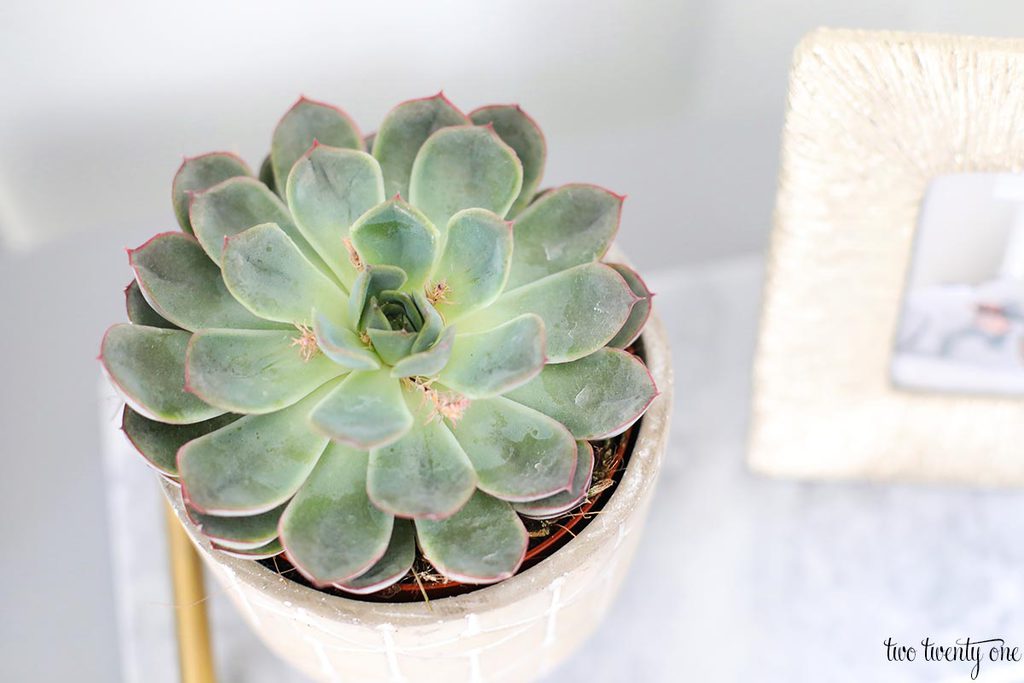 One thing I've learned from decorating a house is that you can never go wrong with a tray (similar). Setting objects on top of a tray makes things look more pulled together. You know, like an adult lives in the home. So I've spent the last few years collecting all kinds of trays, which get rotated around the house.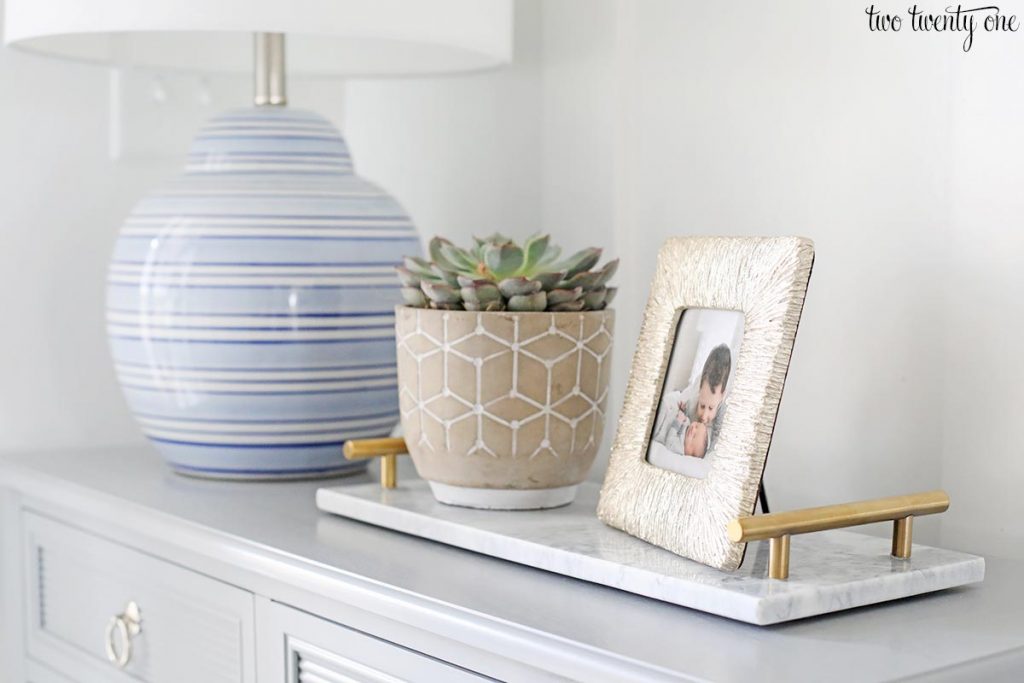 I spotted this lamp and her identical twin a few weeks ago. I debated over them for a few minutes. But ultimately, I knew what I had to do– buy them.
And I lucked out when the lamp fit perfectly on our small entryway table (from HomeGoods, circa 2017).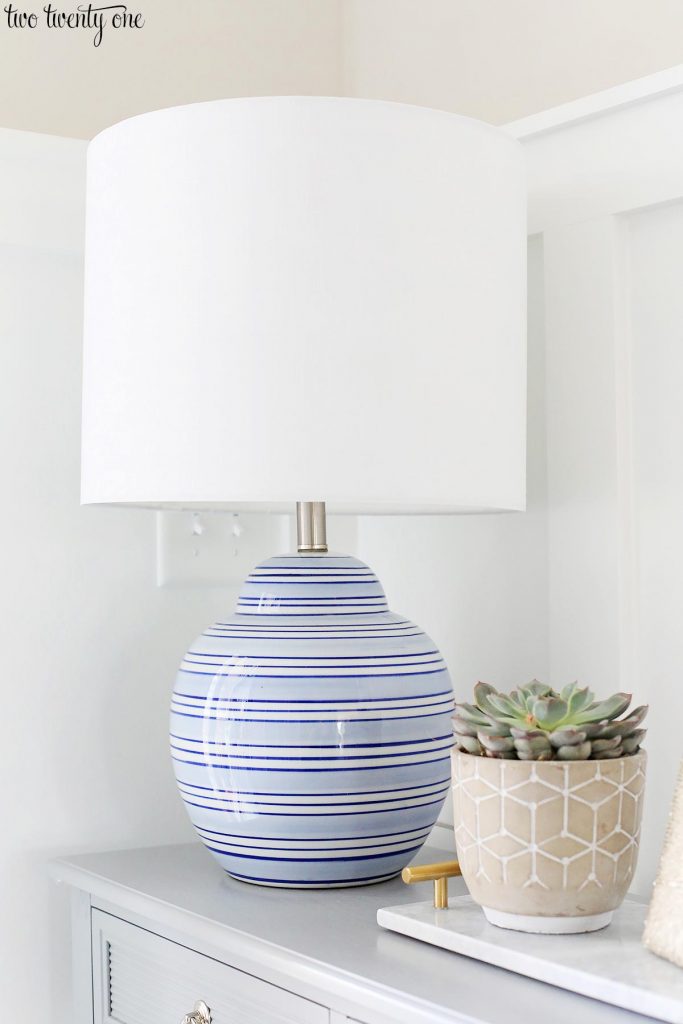 HomeGoods has damn good lamps some times, and when you see one you like, you scoop that sucker up. Because 9 times out of 10, you'll regret it later. If you take it home and aren't totally in love a week later, you can always return it. And if you see a pair, even if you aren't looking for a pair of lamps, buy both of them.
And did you know you can buy some of their lamps online!?
I've lucked out with buying a loner lamp I loved, and then stumbling upon its lamp twin months later. So if you see a lone lamp you love (alliteration FTW) , buy it and keep checking the lamp section. Odds are its long lost identical sibling will show up. This has happened for me three times.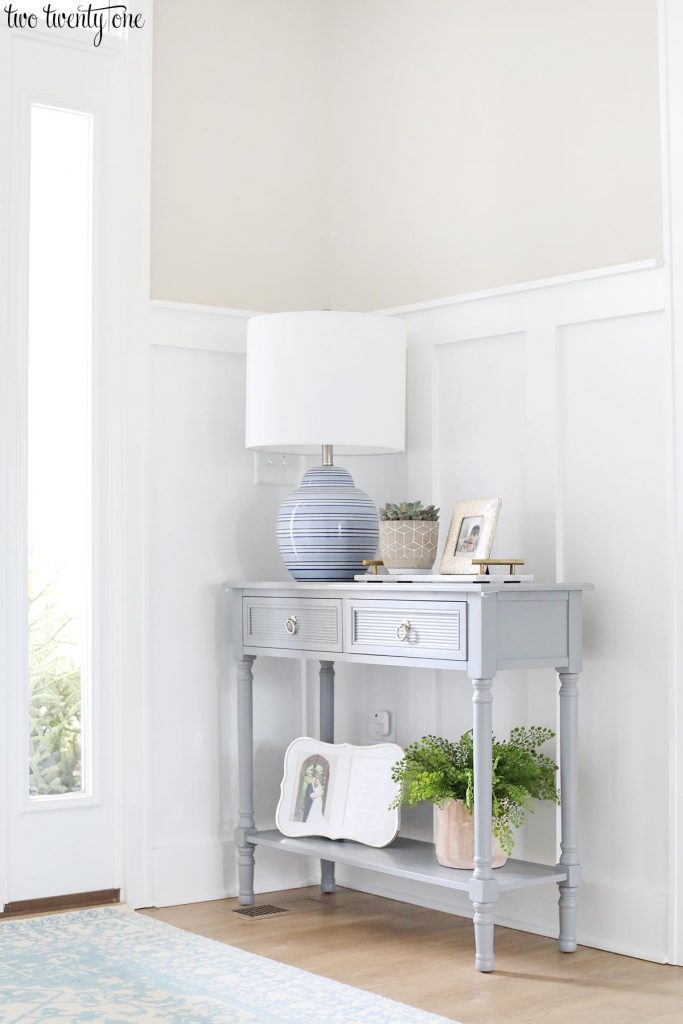 I love this faux maidenhair fern so much, I bought a couple to scatter around the house. Because like with lamps, when you see a good faux plant, you buy it. And while we're on the topic of faux plants, I'm loving how faux plants are becoming more realistic and acceptable in home decor. Listen, it's hard enough keeping our families alive, so expecting us keep plants alive is asking a lot.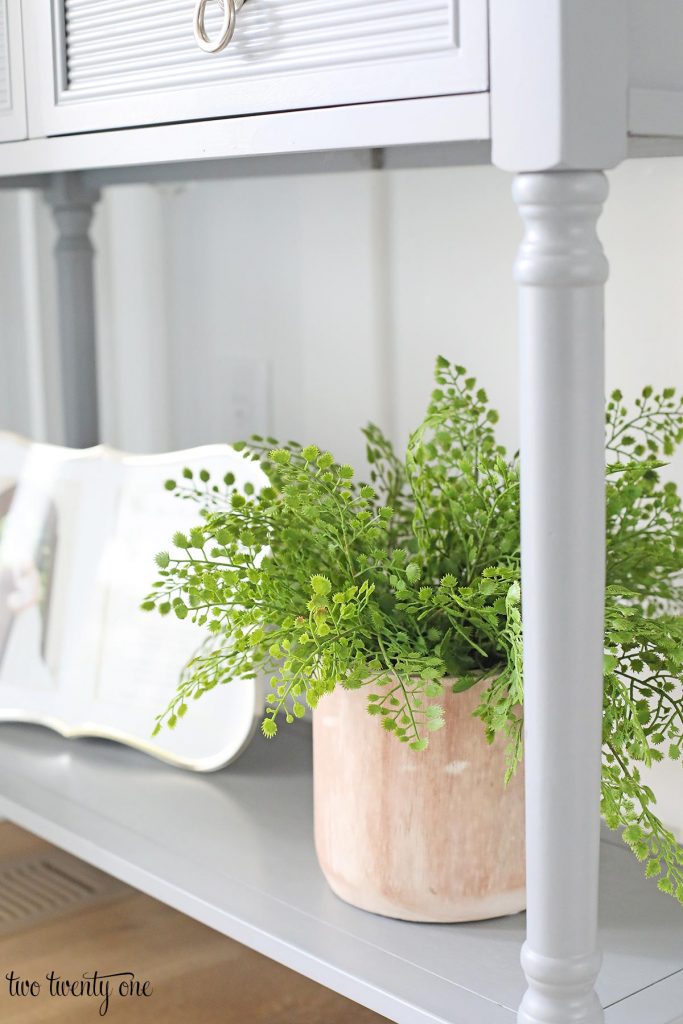 I'm still madly in love with my glass door knobs. We get compliments on them all the time.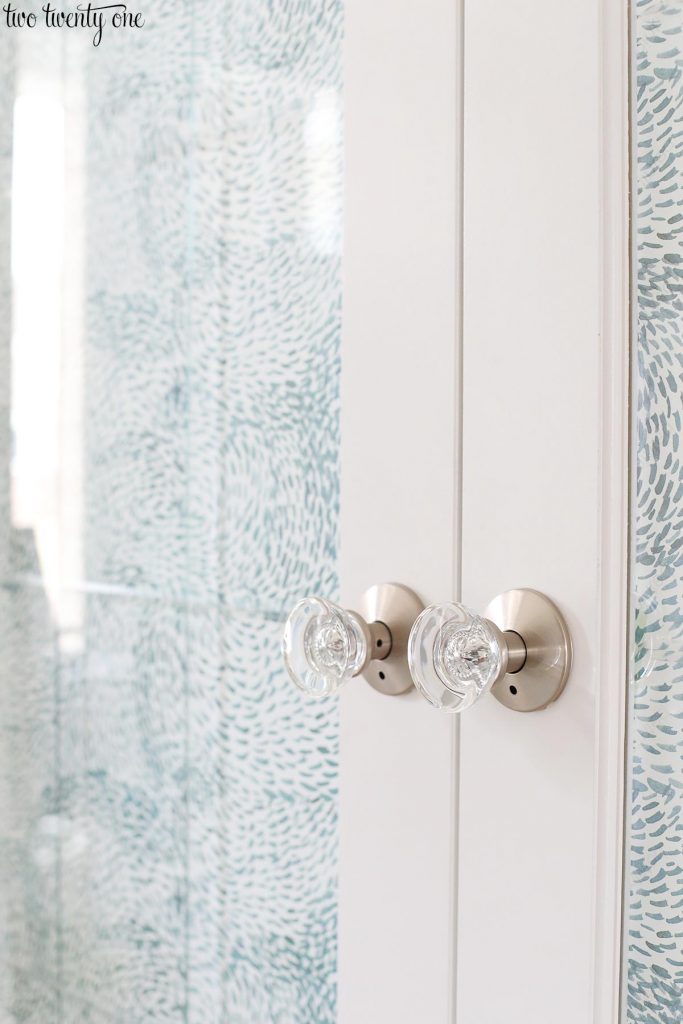 I still have wrapping paper on my office French doors. At this point, I'm so used to it, I don't know if I'll ever not have them covered.
Funny story about this particular wrapping paper. I bought a roll at Target during their after Christmas sale. But I didn't realize there wasn't enough on one roll to cover both doors. So I posted on Instagram Stories, asking if anyone local had purchased the wrapping paper and wouldn't mind parting with it. Minutes later I got a message from someone saying she had a roll she could give me. And her husband would be running an errand in my neck of the woods within the hour. Bananas. Thanks again, Brittney!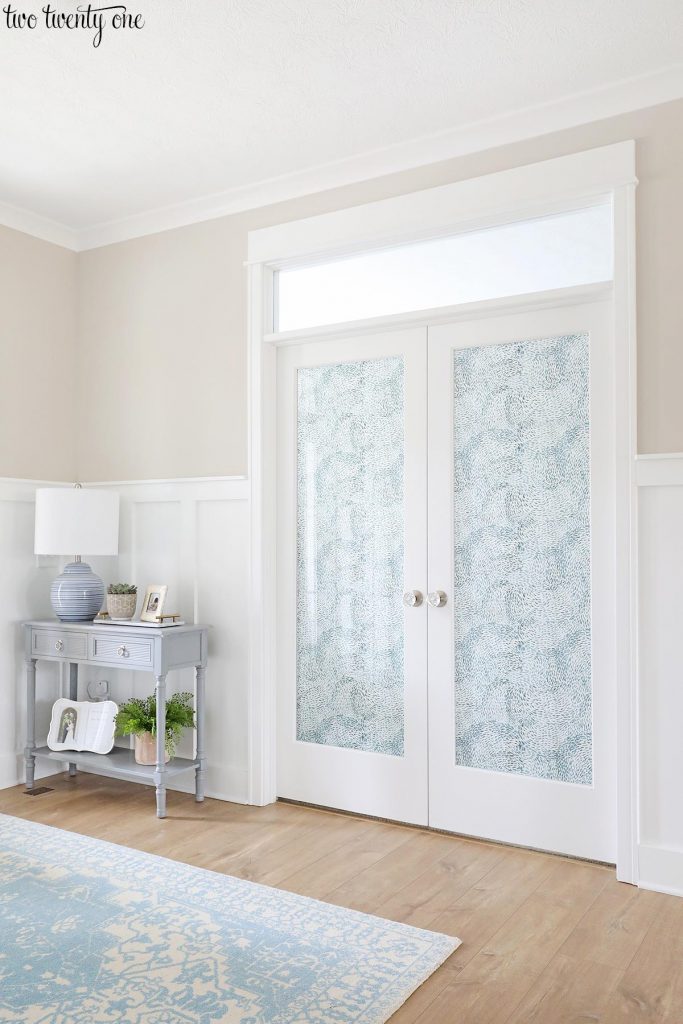 I didn't do much to the top of my antique serpentine dresser. The mirror is new-ish, and while I love it, I'm not sold on the two different wood tones together. But because I love the size and shape, it stays.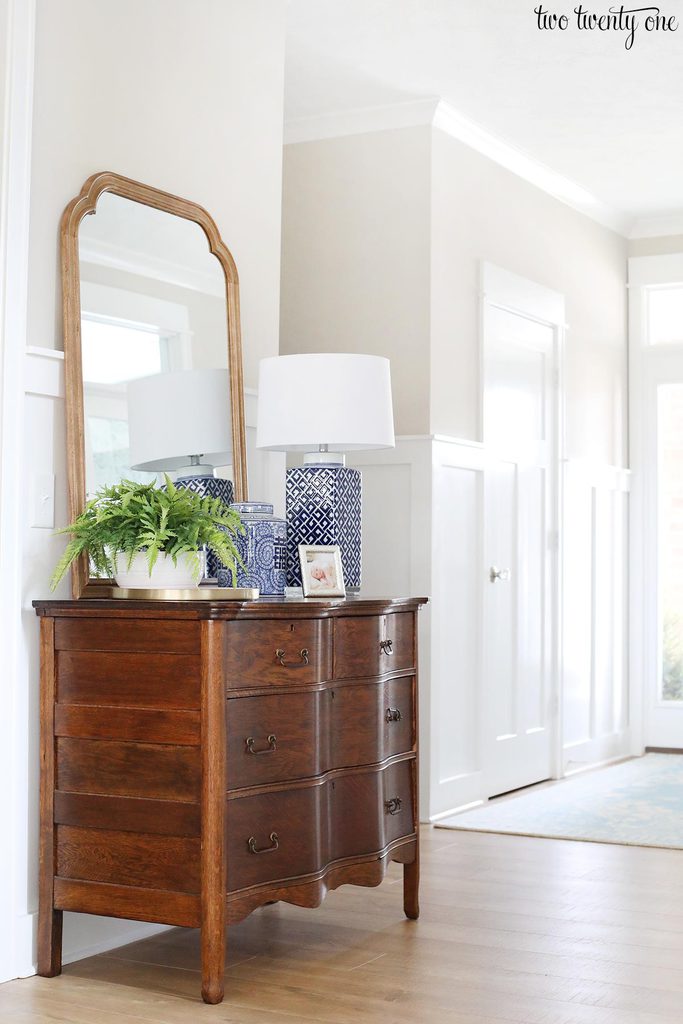 Now, let's collectively cross our fingers and hope we'll actually have a spring instead of going straight into the 70s.