Have you ever gone to a restaurant, ordered a dish, fallen in love with it, and I thought, "I must go home and recreate this!"? That happens to me quite often.
Today's recipe was inspired by the delicious barbecue chicken nachos at Bru Burger on Mass Ave in Indianapolis.
I added some ingredients to mine, but that's the nice thing about about nachos you can pile on just about anything you like.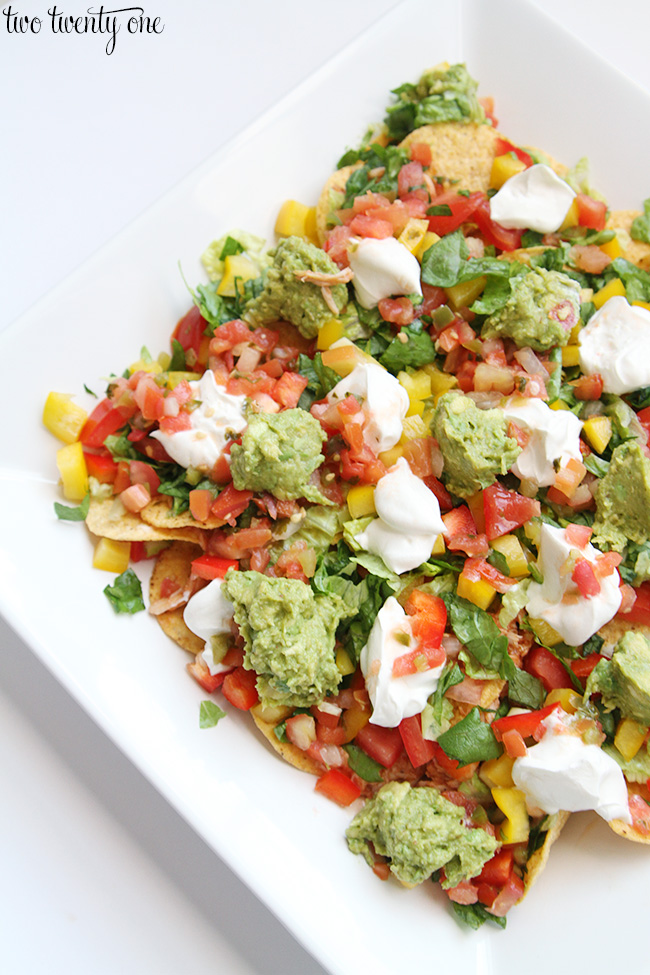 To make the chicken, I put a couple chicken breasts in a glass Pyrex dish with some barbecue sauce (we're Sweet Baby Ray's people) and some red pepper flakes to spice it up a bit. Two breasts are more than enough. Sometimes I made extra and store the shredded chicken in the fridge for nachos a couple days later or for sandwiches.
I bake the chicken for 25-30 minutes at 350 degrees.
While the chicken is still hot, I use my trick for shredding chicken in seconds because I prefer shredded chicken over cubed chicken.
Then I start piling everything on top of tortilla chips.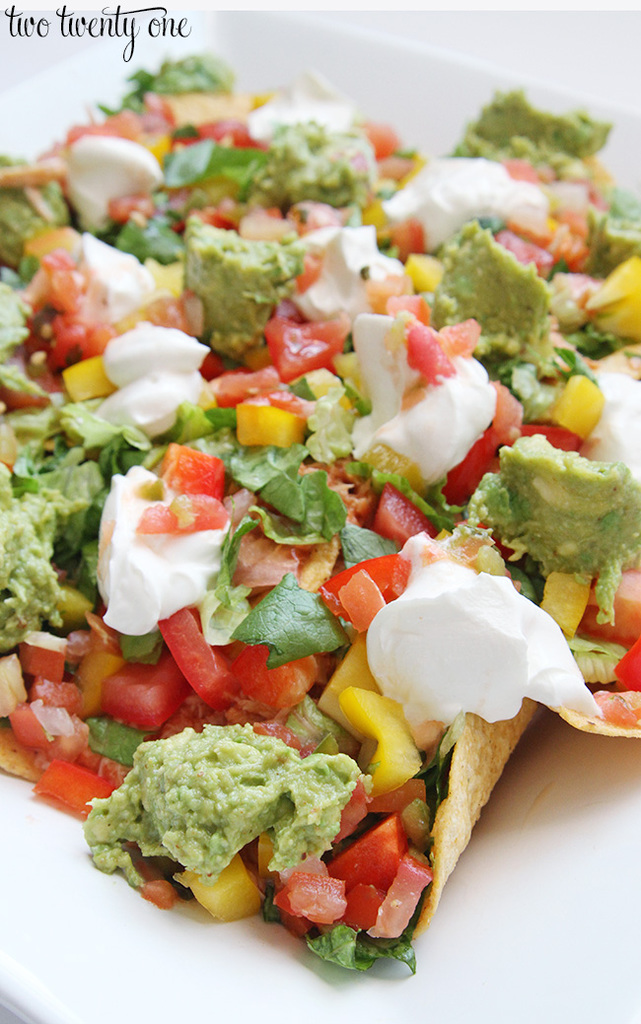 Here's how I layer everything: tortilla chips, queso blanco, shredded chicken, diced peppers, chopped lettuce, fresh salsa, sour cream, guacamole.
We always have romaine lettuce in our house, so instead of buying shredded iceberg lettuce, I'll chop up some of the romaine for the nachos.
Make sure you're ready to eat these immediately after putting them together because the chips start to get soggy and the cold ingredients start to cool the warm ingredients if you wait too long.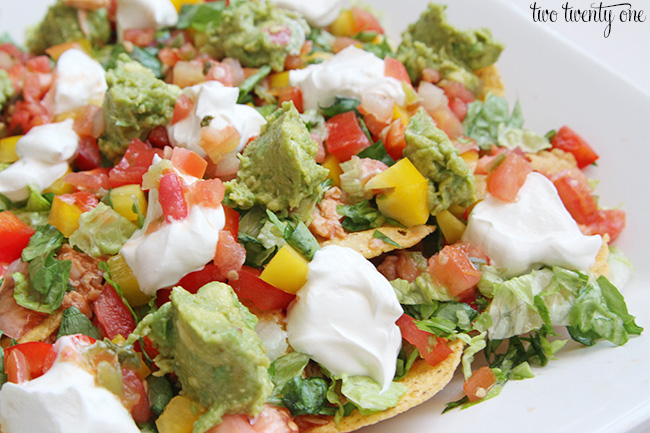 I hired a hand model for this photo. Just kidding. That's my hand. I think I have a future career in hand modeling if this whole blogging thing doesn't pan out, don't you think?