Hey, friends! Today I'm sharing a wine cork candle… thing. I don't really know what to call it because I won't necessarily be using it as a centerpiece… wine corks as candle filler? wine corks and a candle in a glass cylinder? I-drink-a-lot-of-wine candle decor? So I'll just go with wine cork candleholder.

I didn't have to look very far for wine corks. I've been saving them for a few years and displaying them in a large glass cylinder in our kitchen.
I was curious about how many corks I've collected, so I counted. The grand total? 292. No, I don't have a drinking problem. Other people helped me drink some most of those 292 bottles of wine…
If you're not a lush wine enthusiast like me, you could ask a local restaurant, banquet hall, or winery to save corks for you. You can also buy them (here) if you don't want to mess with asking around.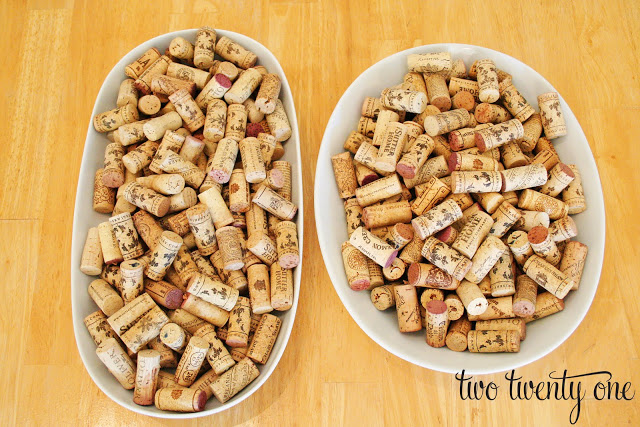 I used the large glass cylinder that I was originally storing the corks in. For the actual candle holder, I grabbed one of the leftover glass cylinders from our wedding (bought at Dollar Tree). I simply put the smaller glass cylinder in the middle of the large glass cylinder.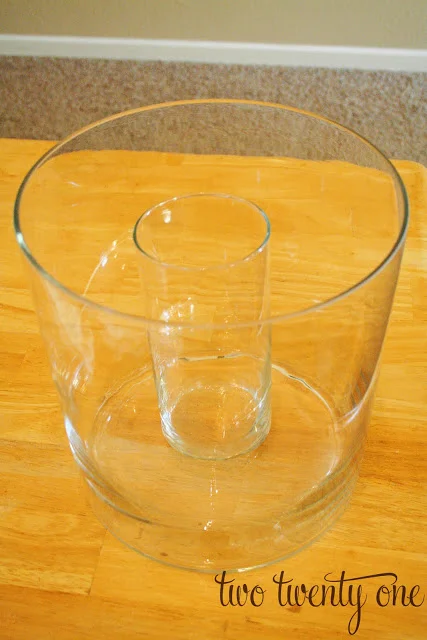 Then, I put the wine corks around the smaller cylinder and a candle in the smaller cylinder. Nothing fancy here, I merely dumped the corks into the large container.
Sidebar:  I used my favorite candle for this project– Caribbean Coconut by Aroma-Mix (found at Kohls). I absolutely LOVE this scent. Seriously, so they don't go to waste when the wick burns out, I cut them up and put them in my candle warmer. Unfortunately, they stopped making this scent. So if anyone finds these candles please let me know.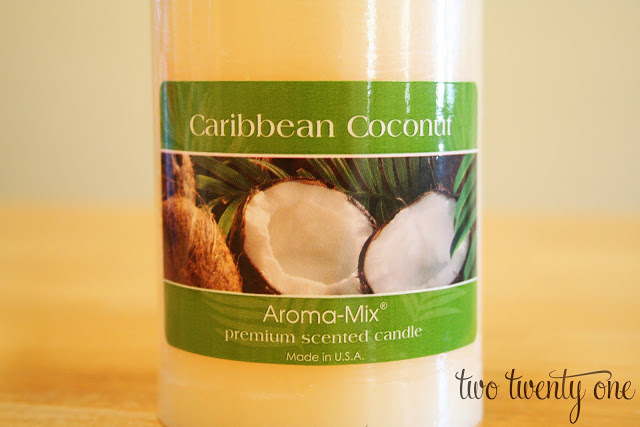 And, here's the final project! What do you think?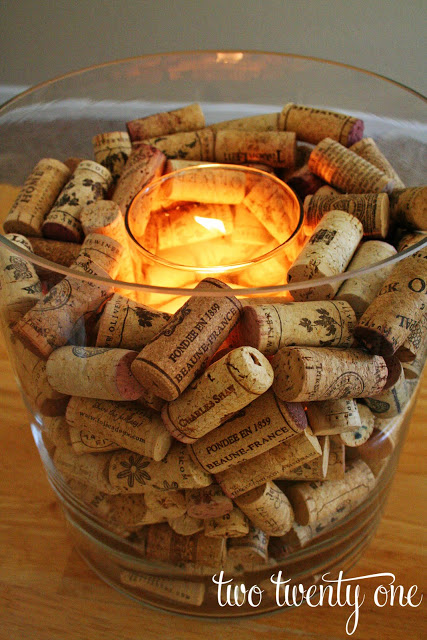 When I finished with the large cylinder, I thought that maybe not enough light was getting through the corks, so I made another with a smaller cylinder.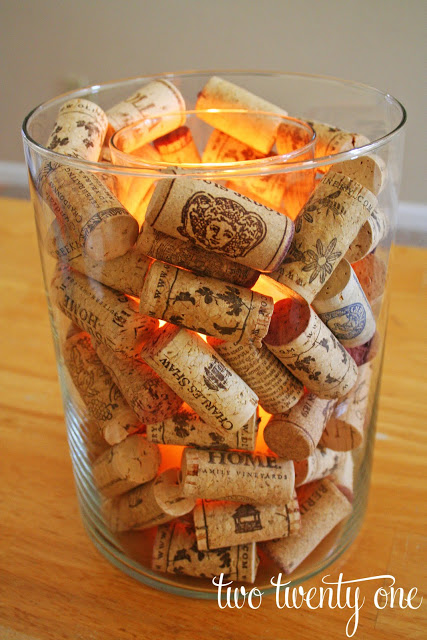 I think they turned out well! And, I spent a whopping $0 to make them. These would make  gorgeous (and inexpensive) centerpieces for a wedding or wine and cheese party.
With all this talk about wine, what's your favorite? I'm a Moscato and sweet red kind of girl.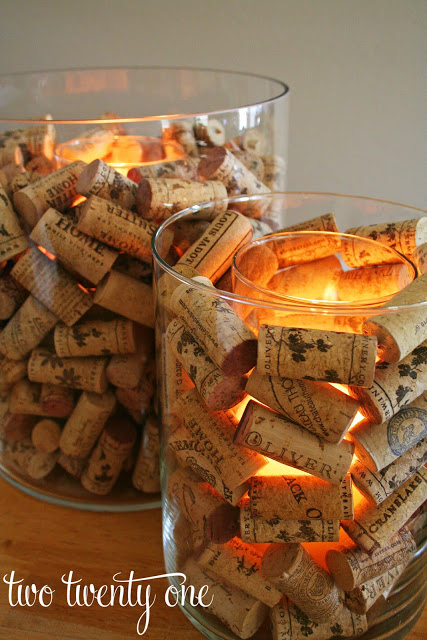 EDIT: There have been inquiries about the size of the containers I used. So here goes. The larger outside holder is 9 inches in diameter (found at Home Goods a couple years ago). The smaller outside holder is 6 inches in diameter (found at Walmart a couple years ago). The inner candle holders are 3 and 3/8 inched in diameter (found at Dollar Tree).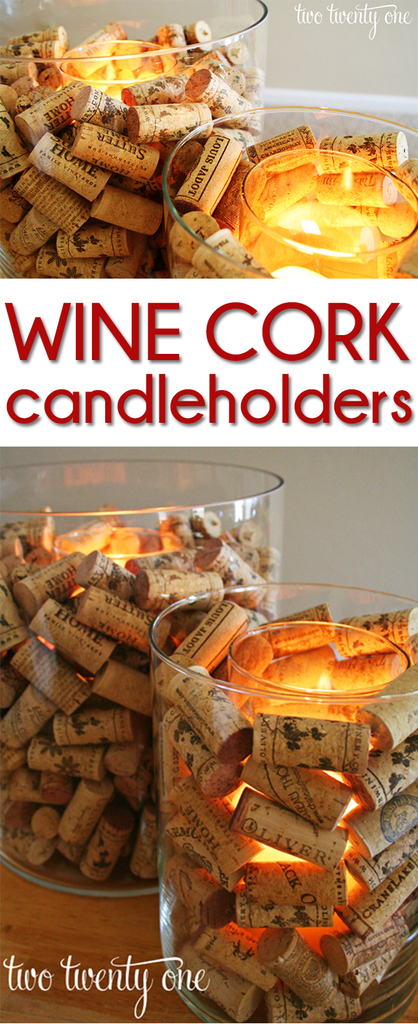 Stalk away!