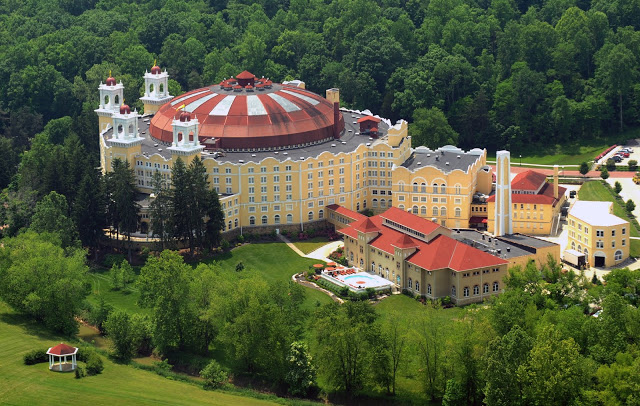 About three weeks ago, Brad and I went on our mini-moon. That's a mini-honeymoon, which is not to be confused with small butted people that moon others– just wanted to be clear.
We spent the weekend at the West Baden Springs Hotel in French Lick, Indiana. The hotel is part of the French Lick Resort, which also includes the French Lick Springs Hotel, French Lick Casino, two golf courses, and tons of other stuff. The two hotels are less than a mile from each other.
The 200-foot domed atrium is the most notable feature of West Baden. It was the largest free-standing dome in the world from 1902 to 1913.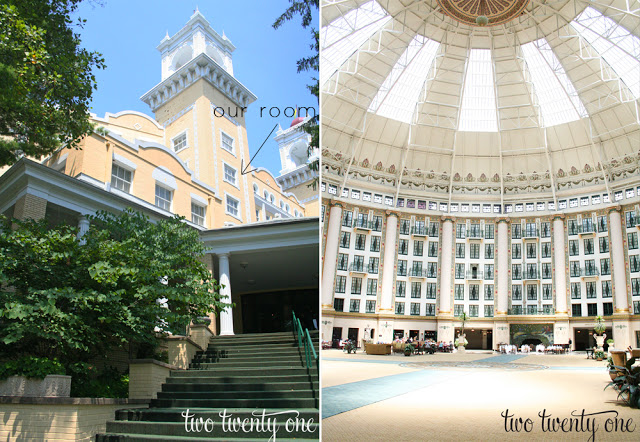 French Lick used to be a pretty happenin' place back in the early 1900s because of the mineral springs, which smell like sulfur, i.e. rotten eggs. But because of some bad financial planning, resorts opening in Florida, and the Great Depression, West Baden changed hands multiple times and was eventually left vacant and deteriorating. In the 1990s, a $500 million renovation began. The hotel reopened for business in 2007. It's a pretty crazy history. You can read all about it here.
We got a really good rate for the weekend from a Rue La La deal that I spotted back in May. We saved over $200! If you're not a Rue La La member let me know, and I'll send you an invite.
Our room was fantastic– complete with three large windows, king size bed, flat screen TV, wet bar, sitting area, and a big bathroom.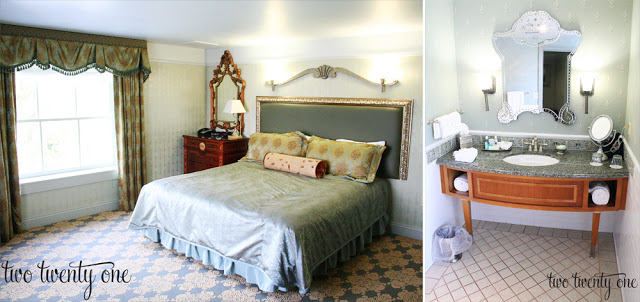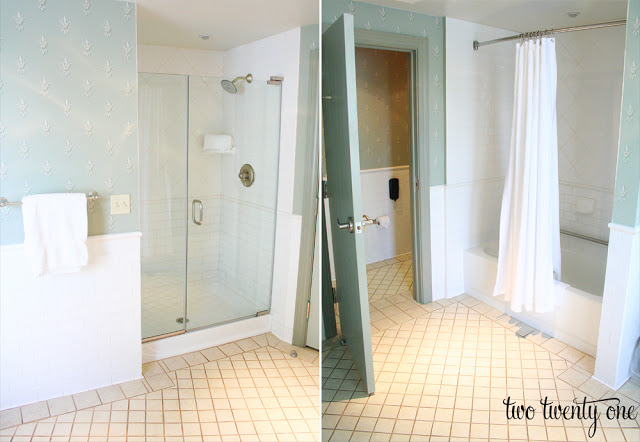 Our bellhop informed us that our bathroom was twice the size of most bathrooms in the hotel. It was kind of a ridiculous bathroom– vanity, 1 shower stall, 1 bath tub with shower head, and a separate room for the toilet (phone and all).
After checking out our room we went to dinner, and then to the French Lick Springs Hotel to explore and hit up the casino. Clearly we didn't come back winners, or I would have spent the last few weeks blogging about all the new goodies we bought with our winnings.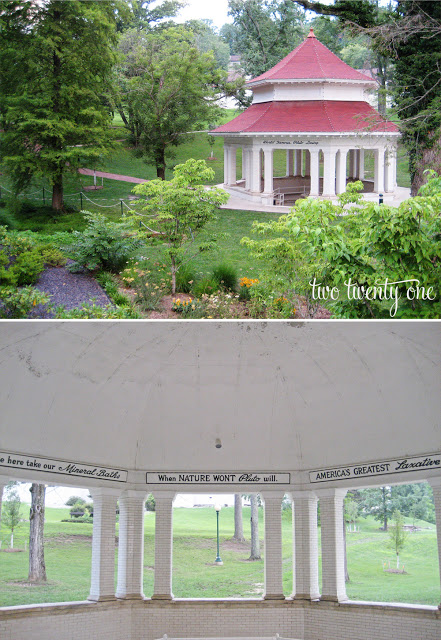 Yes, that says "America's Greatest Laxative". When you're drinking sulfur water I'd imagine that it would be a very good laxative.
After exploring the French Lick complex, we headed back to West Baden… to stare at the ceiling of the atrium. Yes, we sat in a comfy chaise and watched the chandelier change colors.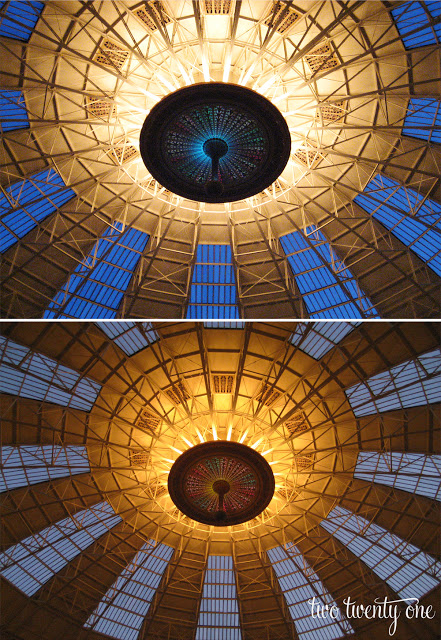 The next day we had brunch in the hotel restaurant, toured the grounds,
rocked on the huge wrap around porch, and took in a little vintage baseball
.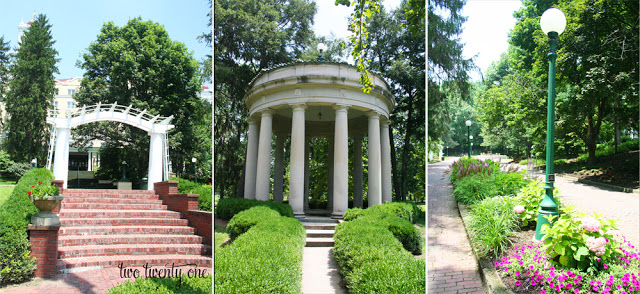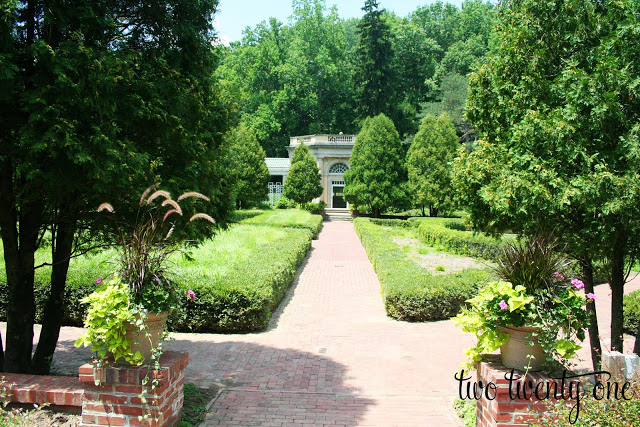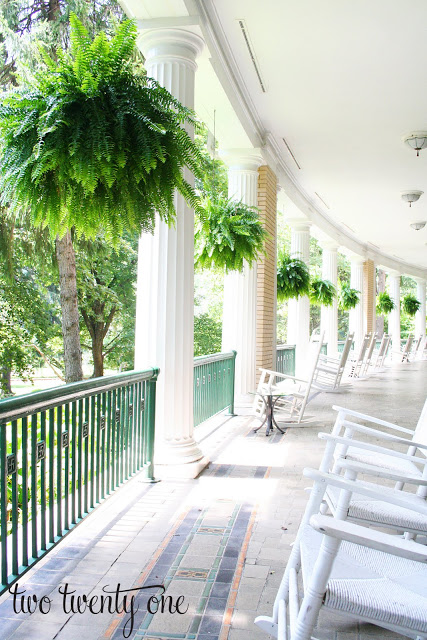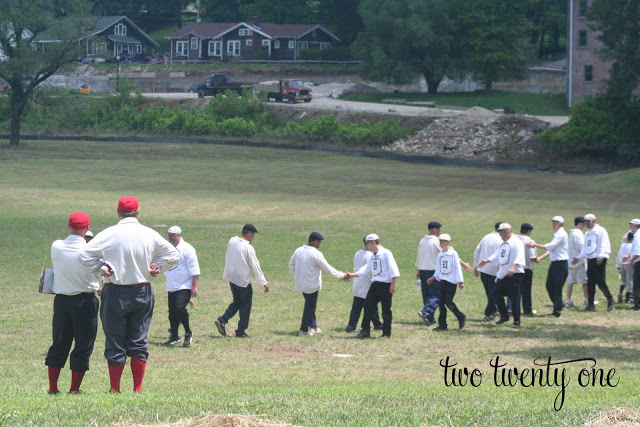 These guys were such good sports. It was stifling that day, and they're out there in long sleeves and pants.
Then we decided to be adventurous and go on a drive. We ended up accidentally breaking into the nice golf course. It wasn't intentional, we merely followed the car in front of us through the electronic gates. Oopsies.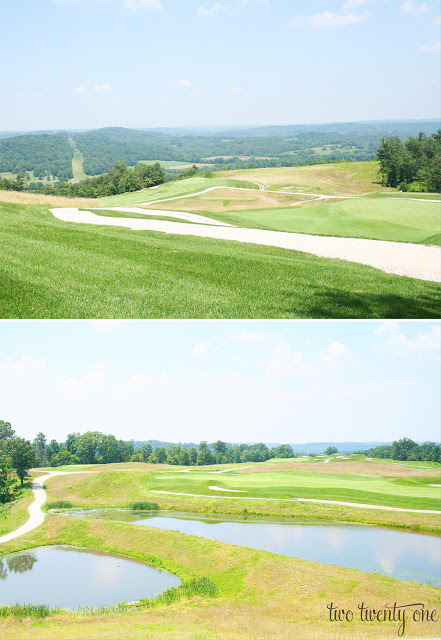 After breaking and entering, we headed into town to check out some antique shops, the train museum (Brad's idea), and the French Lick Winery (my idea).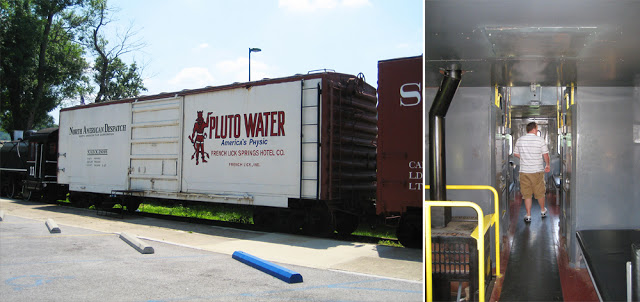 Brad loved climbing onto and exploring the trains in the 90° heat. I, on the other hand, preferred the air conditioned gift shop.
That evening we went to the fancy schmancy restaurant at the French Lick Springs Hotel for dinner. It was delicious. It was also the most expensive dinner we've paid for. We said it was OK because you're supposed to eat $50 steaks on your mini-moon, no? After our bellies were full, we waddled to the casino to lose another $20. Then, we headed back to West Baden to end our night with a dip in the pools and hot tub.
So that was our mini-moon! It was a fabulous weekend getaway. We hope to go on our "real" honeymoon next spring/summer when Brad is done with grad school.
Did you go on a mini-moon or a "real" honeymoon after your wedding? Where'd ya go? Have you been to French Lick?