She did an amazing job! I can't wait to see the rest of the photos!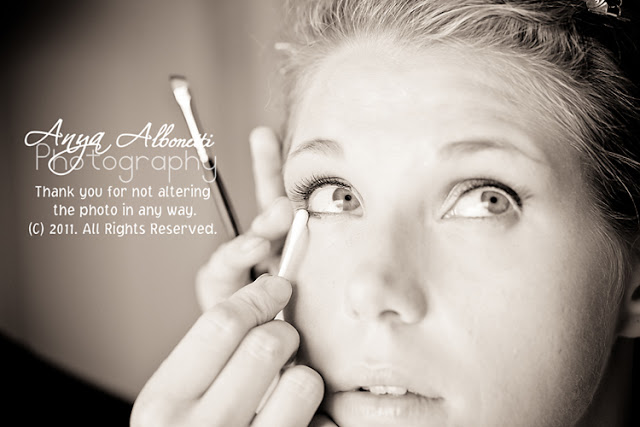 If you've never had professional airbrush makeup, you should. If I could afford it, I'd do it all the time.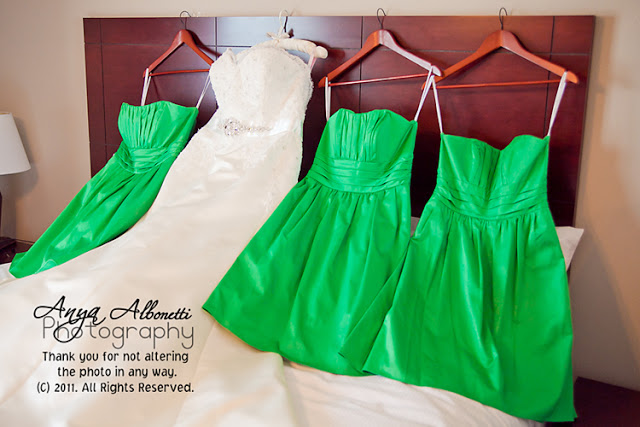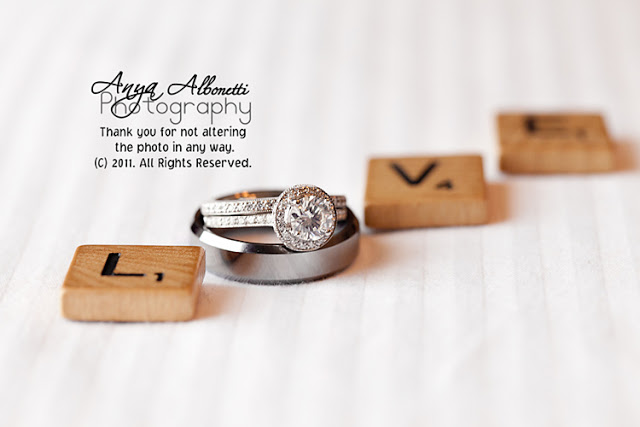 I brought my own Scrabble tiles for my photographer to take this photo.
Yes, I was that prepared. Ridiculous. I know.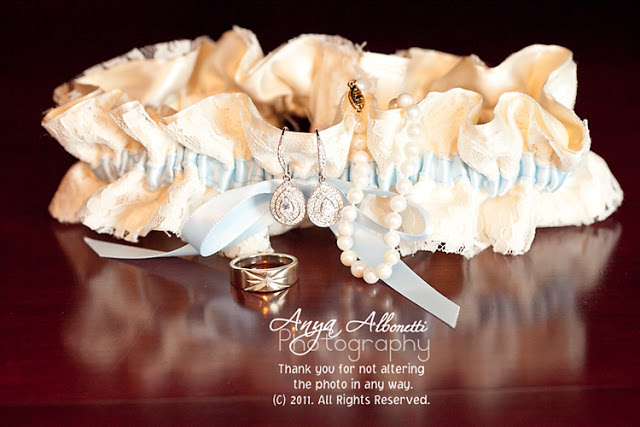 Something old (my maternal grandmother's wedding band), new (earrings), borrowed (my mom's pearl bracelet),
blue (the garter my mom made me)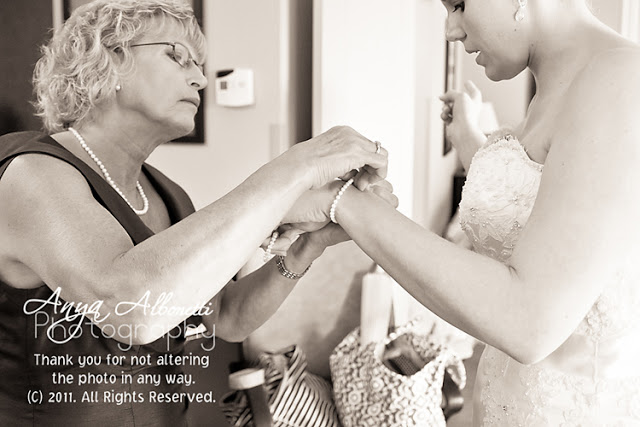 My mom helping me get her pearl bracelet on.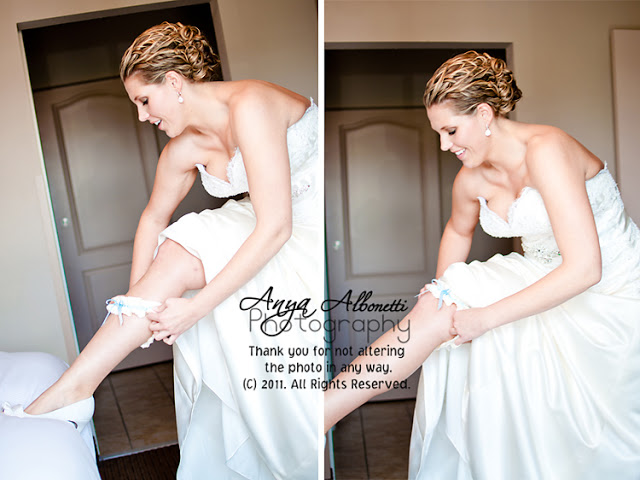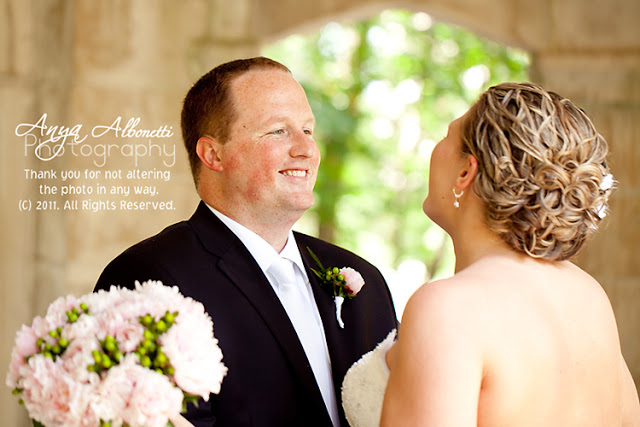 Our "First Look", which we did at the limestone gazebo where Brad proposed.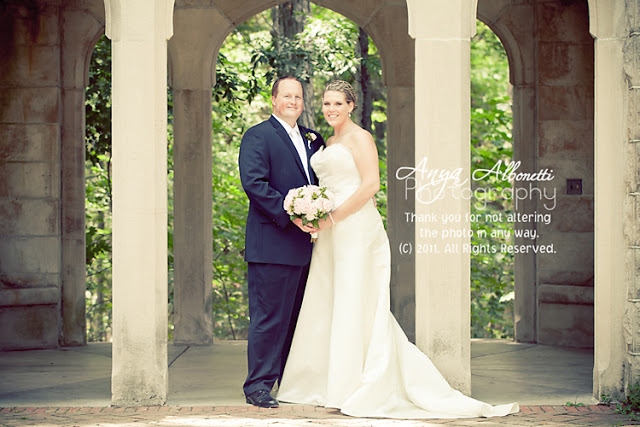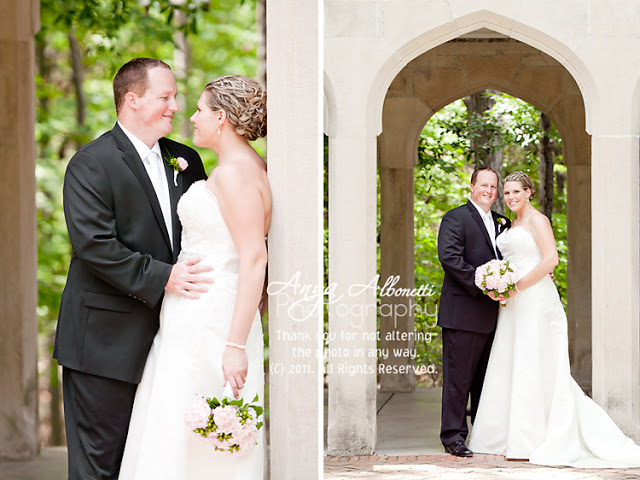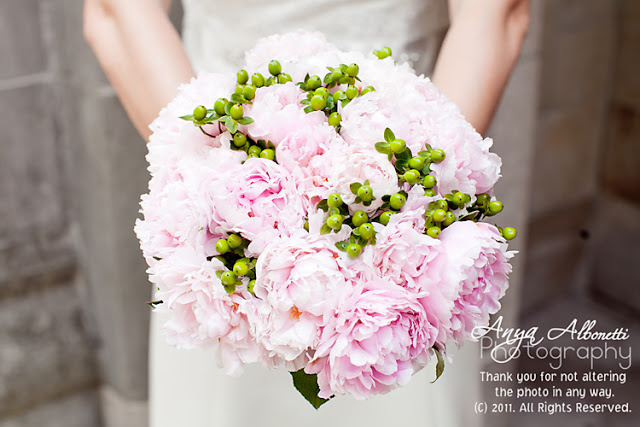 My pink peony and hypercum berry bouquet.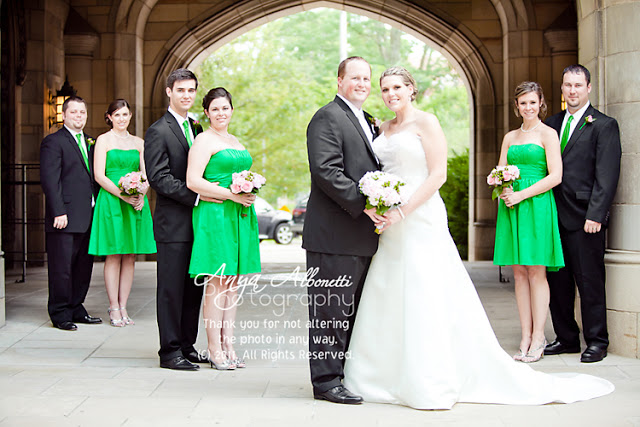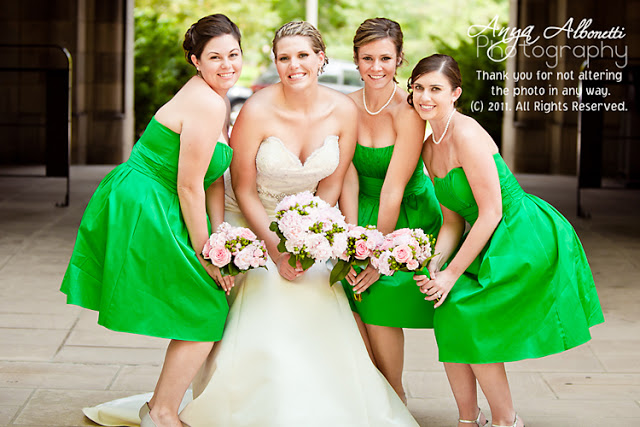 Gorgeous photo of my beautiful bridesmaids and me.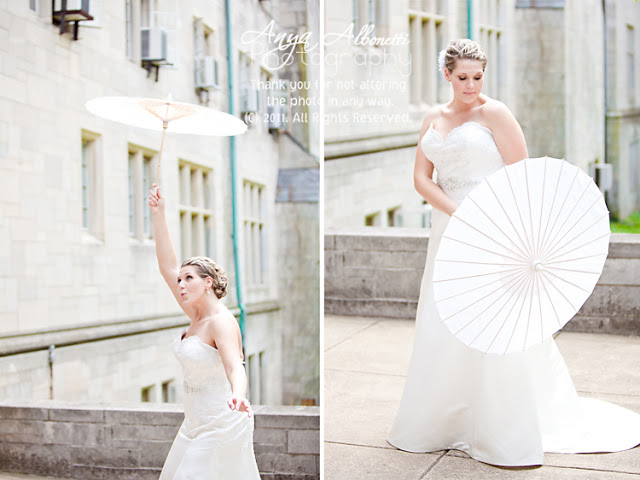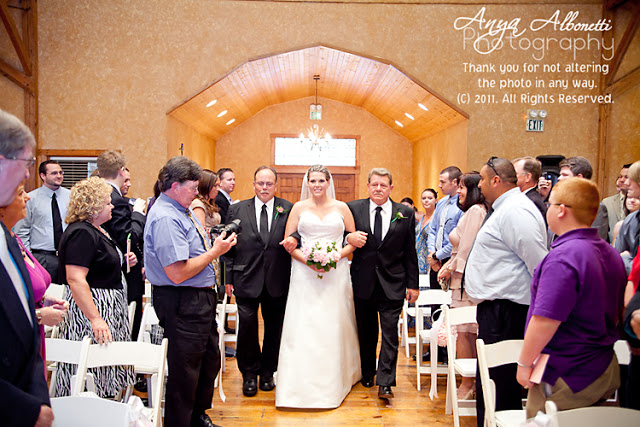 My step-dad (on my right) and my dad (on my left) walking me down the aisle.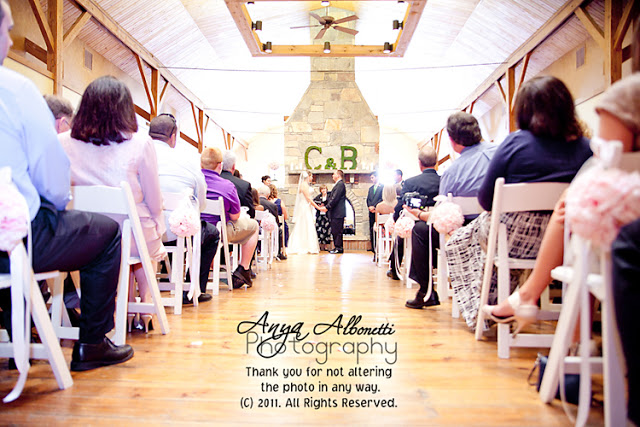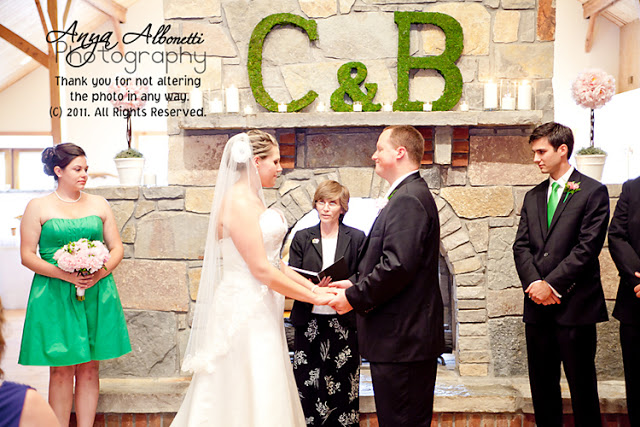 Seriously, don't we look like giants next to our officiant? With my heels, I was at least 6 feet tall.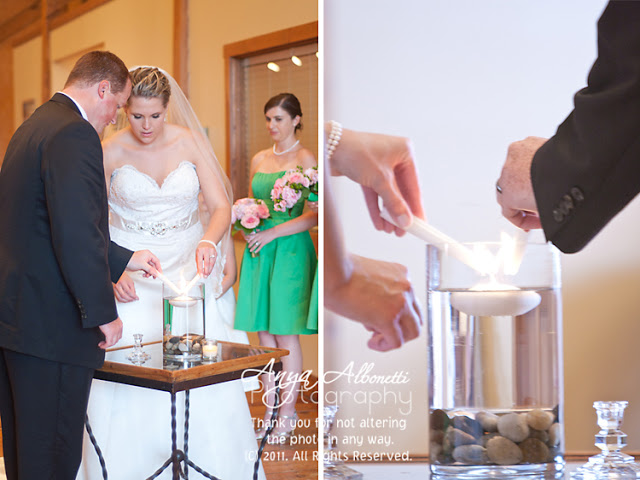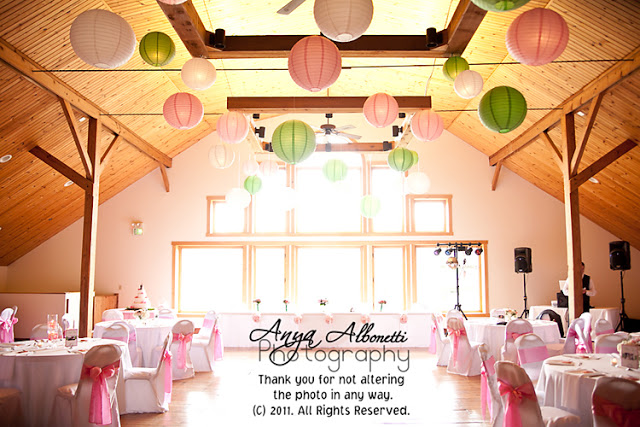 Our reception room. We have amazing family and friends who helped us set up the day before the wedding–
hanging paper lanterns and all.
Our wedding favors for our guests– sugar cookies (from Brad's favorite bakery in his hometown) decorated with our university's symbol. Our guests loved them! There weren't any left at the end of the night.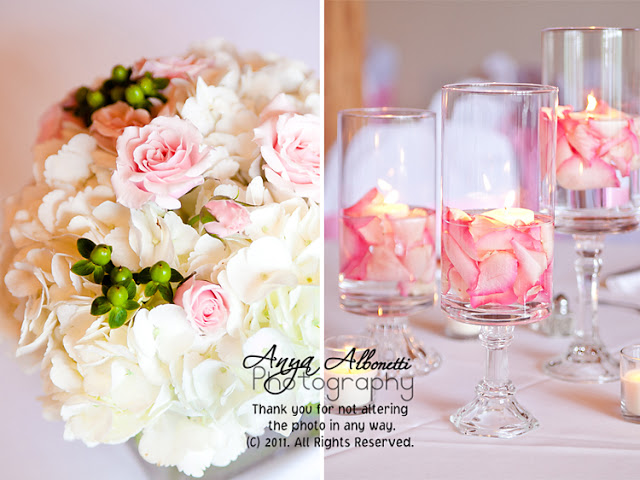 Half of our guest tables had floral arrangements (left). For the other half, I made a bunch of tiered hurricanes
(18 total) and filled them with water, rose petals, and a floating candle on top.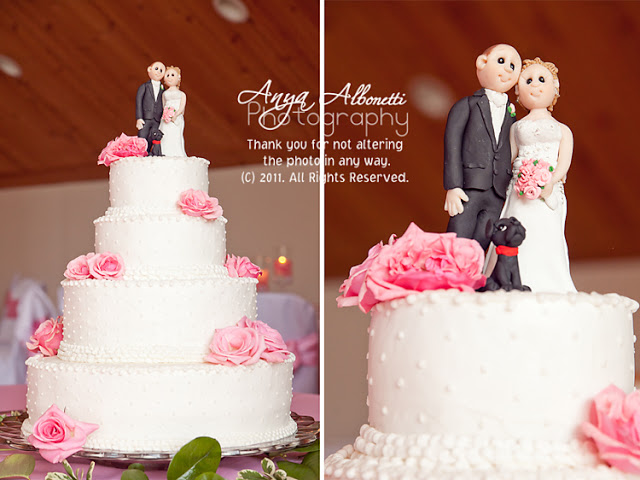 Our fabulous wedding cake with Swiss dots and custom cake topper, made to look like Brad and me.
And we couldn't forget Jack!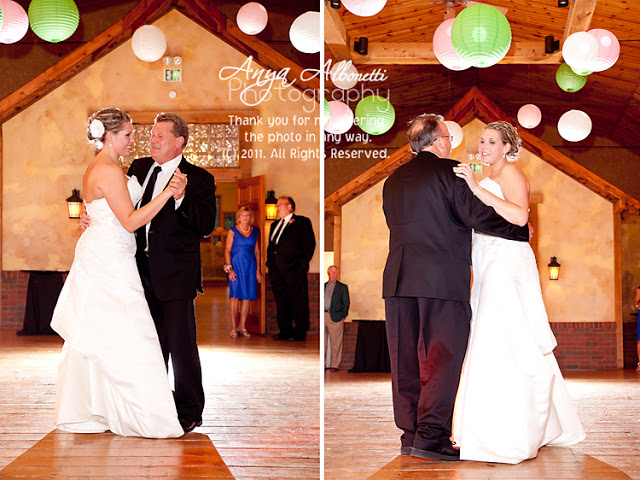 Dancing with my dad (left) and my step-dad (right).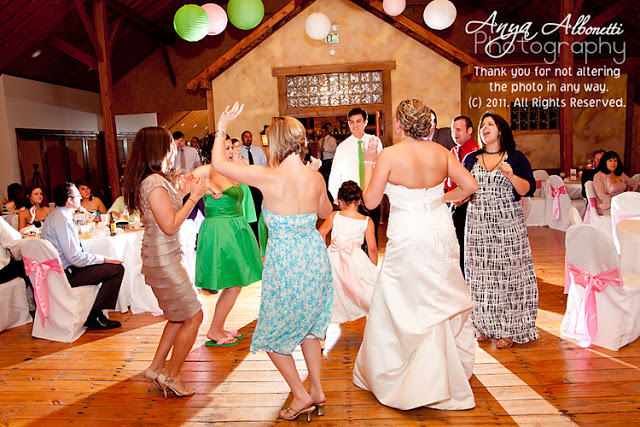 Tearing up the dance floor with our friends and flower girl.