Wedding Invitation Ornament
Our 6 month wedding anniversary will be on Christmas Day. Even though I'm not a fan of odd numbers I was OK with the 25th because, to me, it's the most popular odd number. Does that make sense? No? Oh well. I also figured that Brad would be more apt to remember our anniversary since it will always be 6 months from Christmas. It was also the only Saturday available in June at our venue so I kind of had to be OK with it.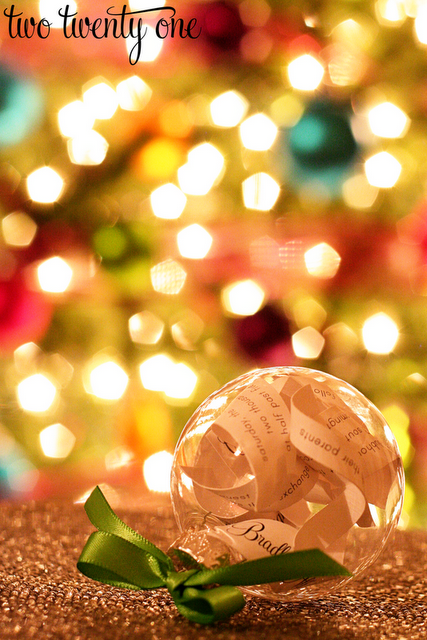 Here's one of our wedding invitations that I

labored on for months

 happily designed and assembled.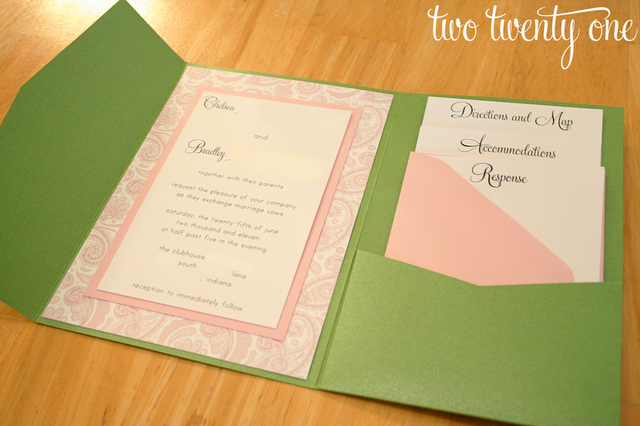 I had a handful of the actual invitation parts leftover, so I cut one up with my paper cutter.
Then, I used a pencil to curl the pieces.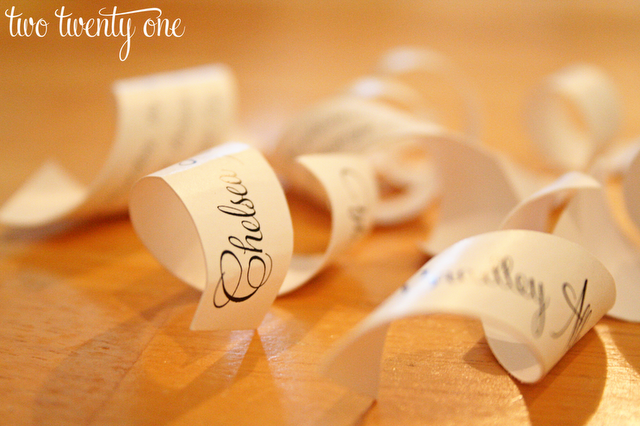 I used leftover ribbon from our wedding ceremony programs for the bow on top.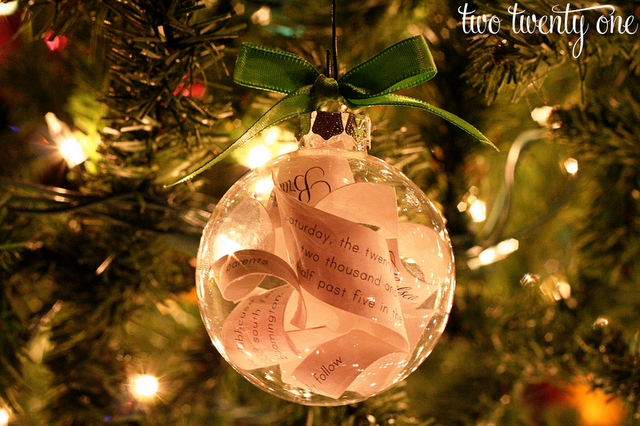 Were you weird about your wedding date?
Are you an even or odd number person?