How to Decorate a Christmas Tree
After sharing my peppermint Christmas tree, I got a lot of messages asking if I could show how to decorate a Christmas tree like that one. So I put together this post to show exactly how I decorate a Christmas tree like this one with ribbon, ornaments, and picks. I also recorded myself decorating a section of the tree and created a short video, which you can watch at the bottom of the post. Don't say I never did anything for you.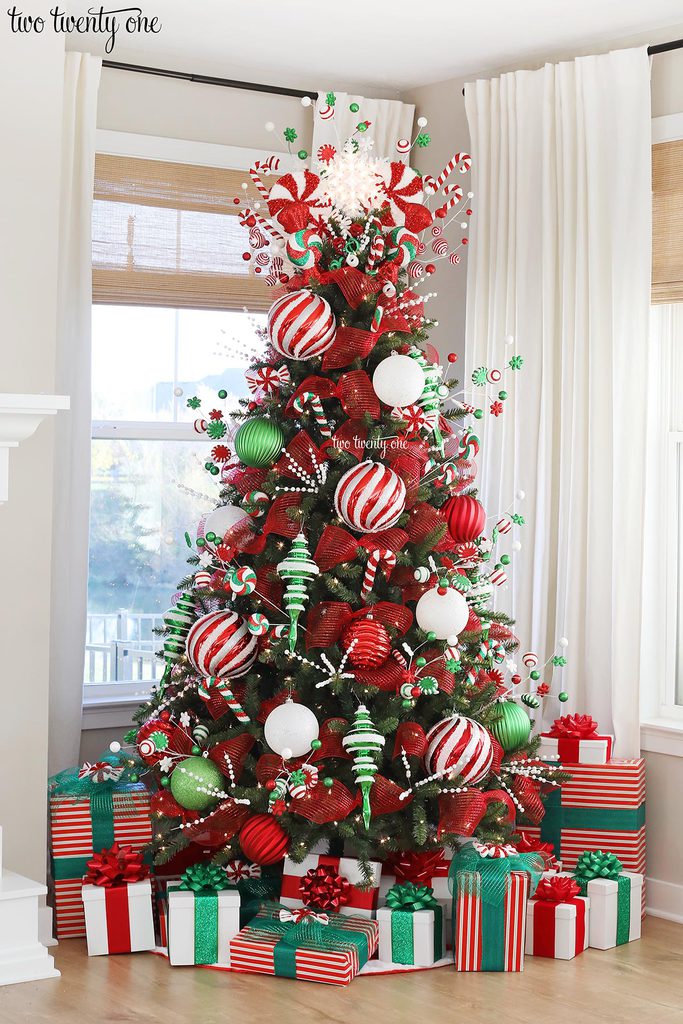 How To Decorate A Christmas Tree With Ribbon
Type of Ribbon
Instead of using traditional, wired ribbon, I use mesh Christmas tree ribbon. The first time I used it was a few years ago on my red and white tree. It's so easy to work with and doesn't require a lot of thought. It also gives the appearance that the ribbon is moving in and out of the branches without actually weaving ribbon in the branches.
Cut and Twist the Ribbon
Start by cutting sections of 2 feet of ribbon. I wouldn't go over 2 feet. Then, tightly twist the ribbon in the center a couple times.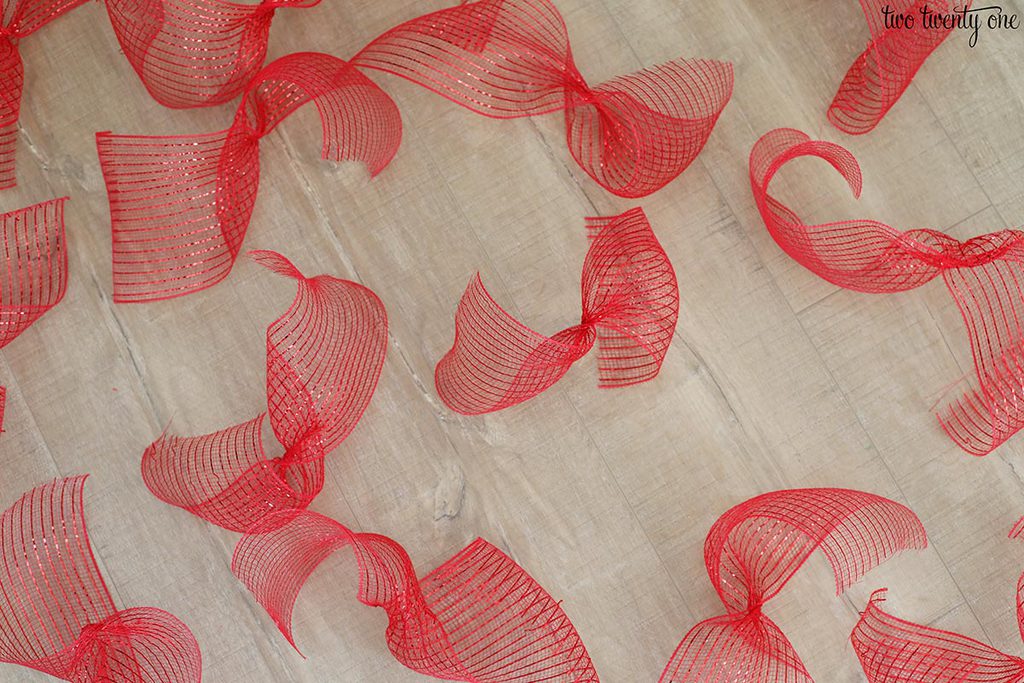 Put the Ribbon the Tree
Place the ribbon on the tree, tucking the ends into the tree. You can see this technique in action in the video below.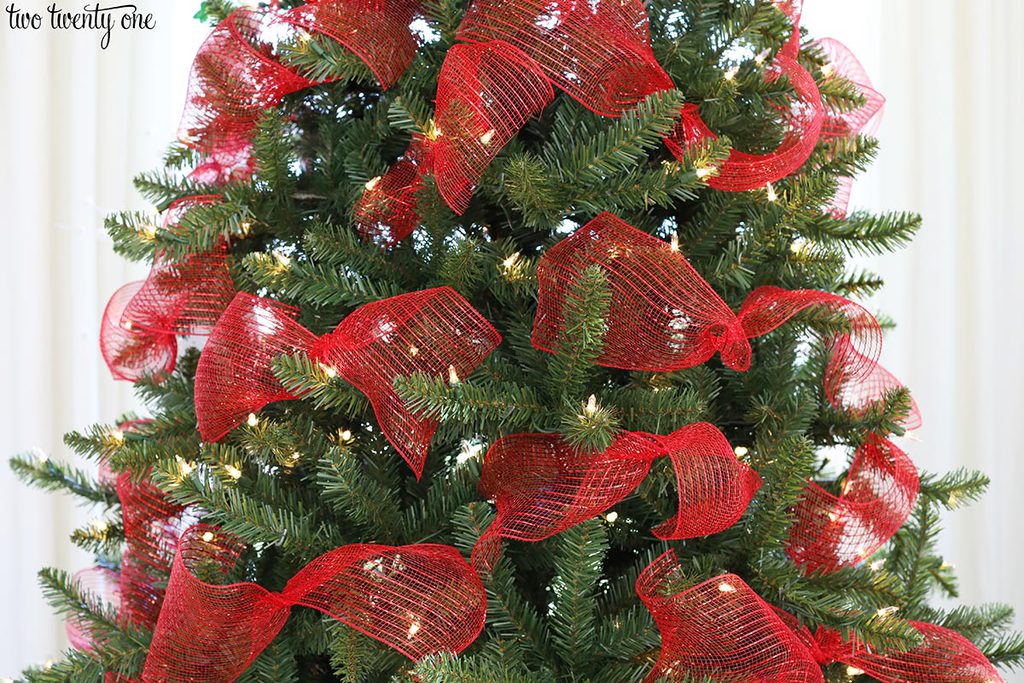 Ornaments
I'm a big fan of larger size ornaments. Or at least having a good mix of large, medium, and small. I think this helps create a good balance on the tree, especially if this is your "main" tree that would be in your living room or the place where all your presents are packed under. Having the different size ornaments gives great added texture to an artificial tree.
Adding Ornaments to the Tree
When adding ornaments, try to create triangles of color. This means you can draw a visual triangle between three different colors. It helps to stand back often and figure out where a particular color or size of ornament is needed. If you're using picks, you're going to want to leave some gaps where the picks can be added.
Be sure to try to tuck the ornaments into the tree branches as best as possible. You can see what I mean but this if you watch the video at the end of the post.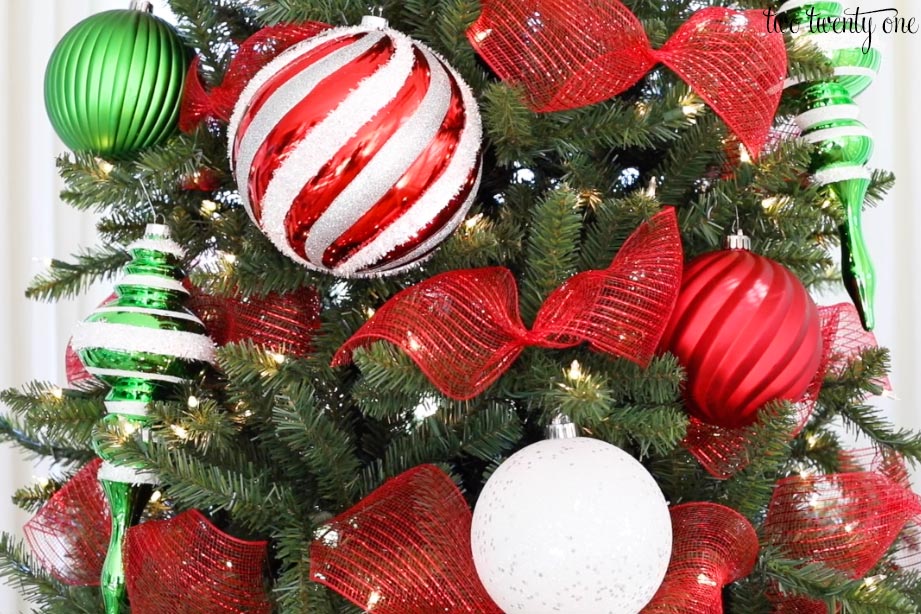 Picks
I love using picks on my Christmas trees. They fill in gaps and add a different sort of texture that can't be accomplished with most run-of-the-mill ornaments. The picks I used on this tree are more whimsical, but there are tons of floral and greenery picks available. Last year I used berries and flocked branches on my flocked tree with red and silver ornaments.
I used around 12 different styles of picks on this tree. Since most craft stores put out all their Christmas inventory and don't restock, I typically over buy. I leave the tags on while I'm putting the tree together. I remove the tags of the picks I keep on the tree. If there are picks I don't end up using, I return them. This rule also applies to ornaments, pom poms, pine cones, or whatever else you may be using to decorate your tree.
Adding Picks to the Tree
Like with the ornaments, try to create visual triangles with the colors. As long as you're sticking to the general color scheme, you should be able to add the picks fairly easily.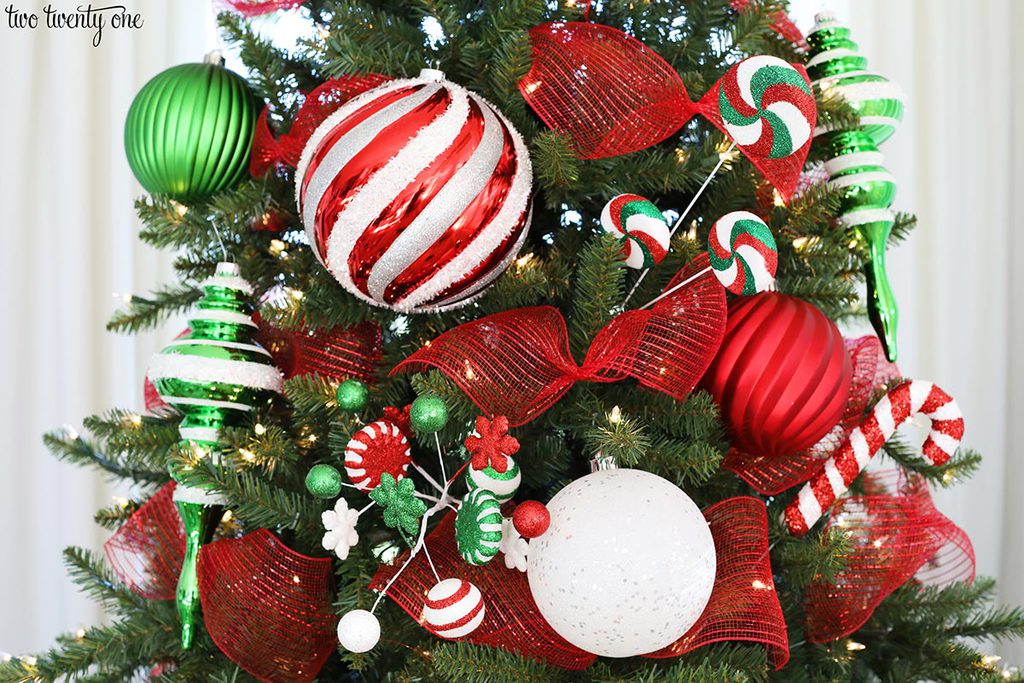 White picks are great to use because white helps fill spaces but gives the eye places to rest. So don't pass up white picks just because they aren't colorful.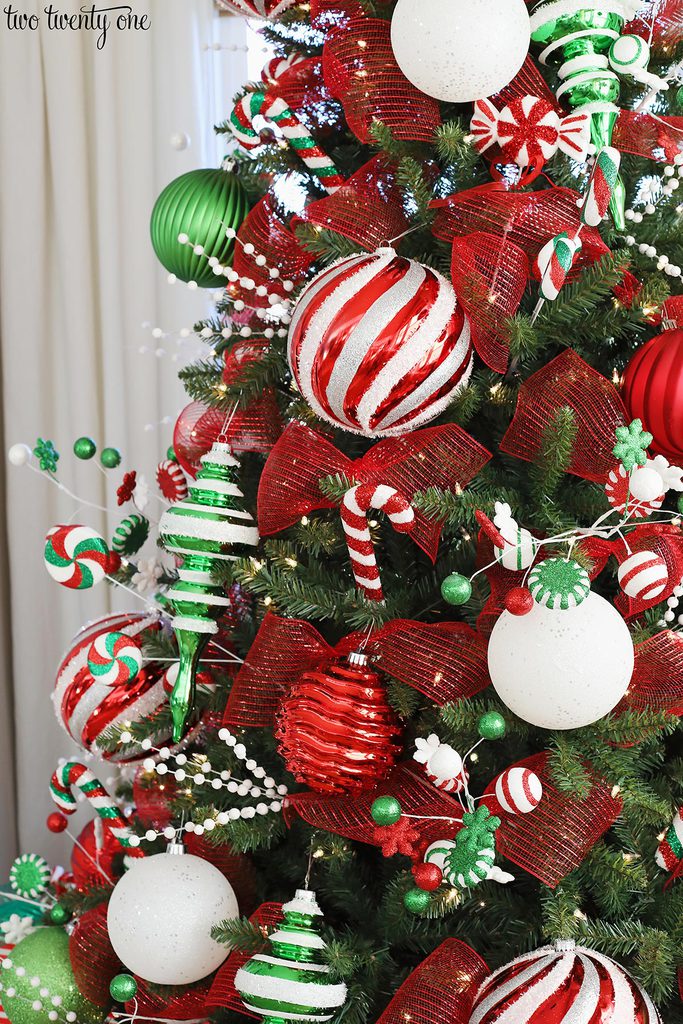 To give you a better idea of the Christmas tree decorating process, I made a video of me decorating this tree. You can see exactly how I add the mesh ribbon to the tree, and how I tuck the bigger ornaments into the tree.
I typically don't add a tree topper to the top of the tree, but if you're feeling fancy or you have a tradition of adding one, this is where you'd do that. Once you're done with the "hard" part of the decorating, then you can throw on your tree skirt and sit back and enjoy all your hard work.
Tree Sources

Let me know if this was helpful for you and if you have any more posts you'd like to see on other Christmas tree decorating ideas. Not saying I'll do them, but it's always good to know what the people want.