Peppermint Christmas Tree
A few weeks ago, I shared my Michaels Dream Tree Challenge tree on my Instagram. And today I wanted to dive into all the details of the red, green, and white peppermint Christmas tree I created.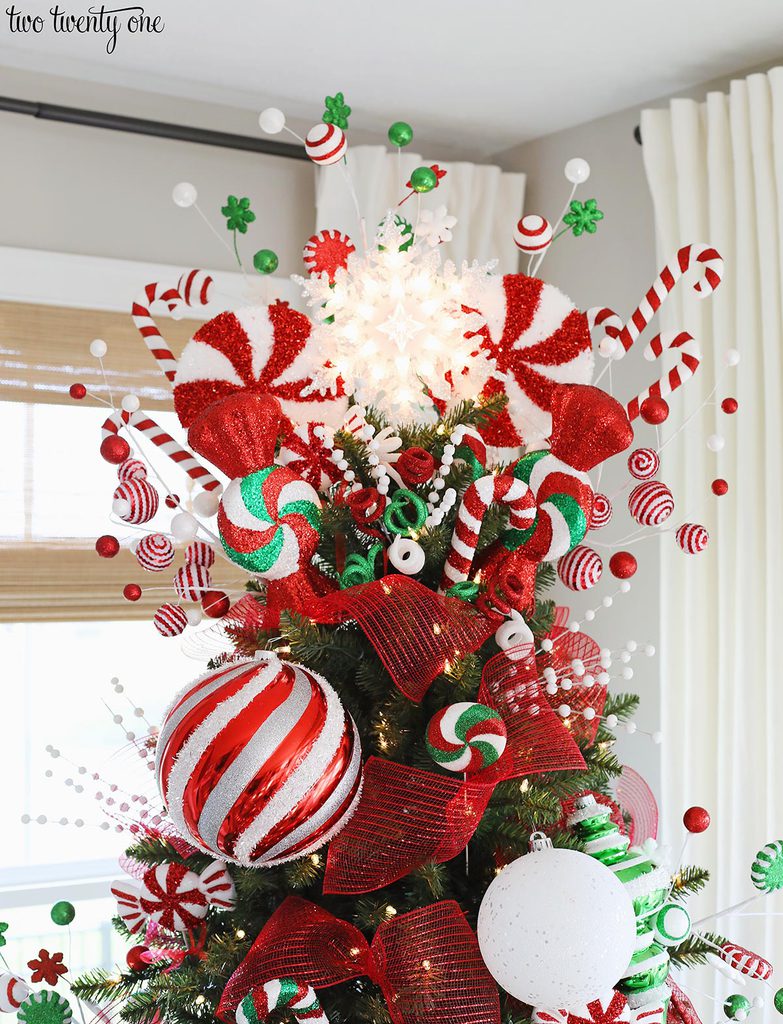 Now, I have to tell you, as I worked on this tree, I created an alter ego for the woman who would have a tree like this in her home. Because while I think the tree is beautiful, I wouldn't say that it's my style.
So here's the alter ego– 65 year old Ruby Grace from Jackson, Mississippi. She loves her husband, Willy Dean, her 4 children and 7 grandbabies. Her favorite color is ruby red (duh) and she makes a mean peach cobbler.
This is Ruby Grace's tree, y'all.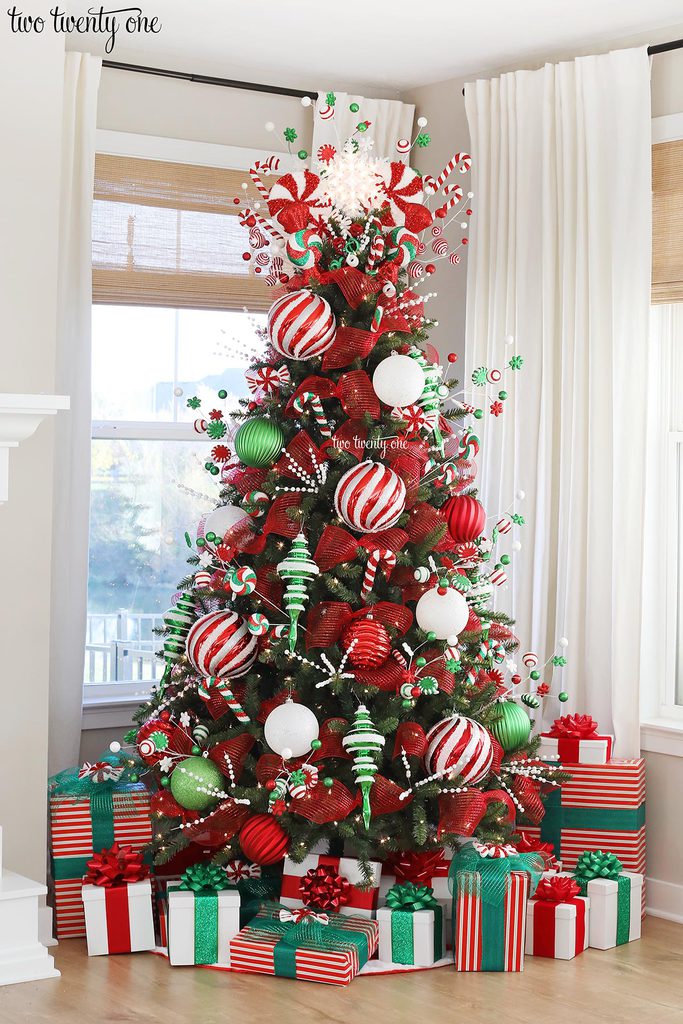 When I sent a pic of the completed tree to my mom, I referred to it as "extra AF". Then, I had to explain to my mom what "AF" means. She replied with a cool "K". Naturally.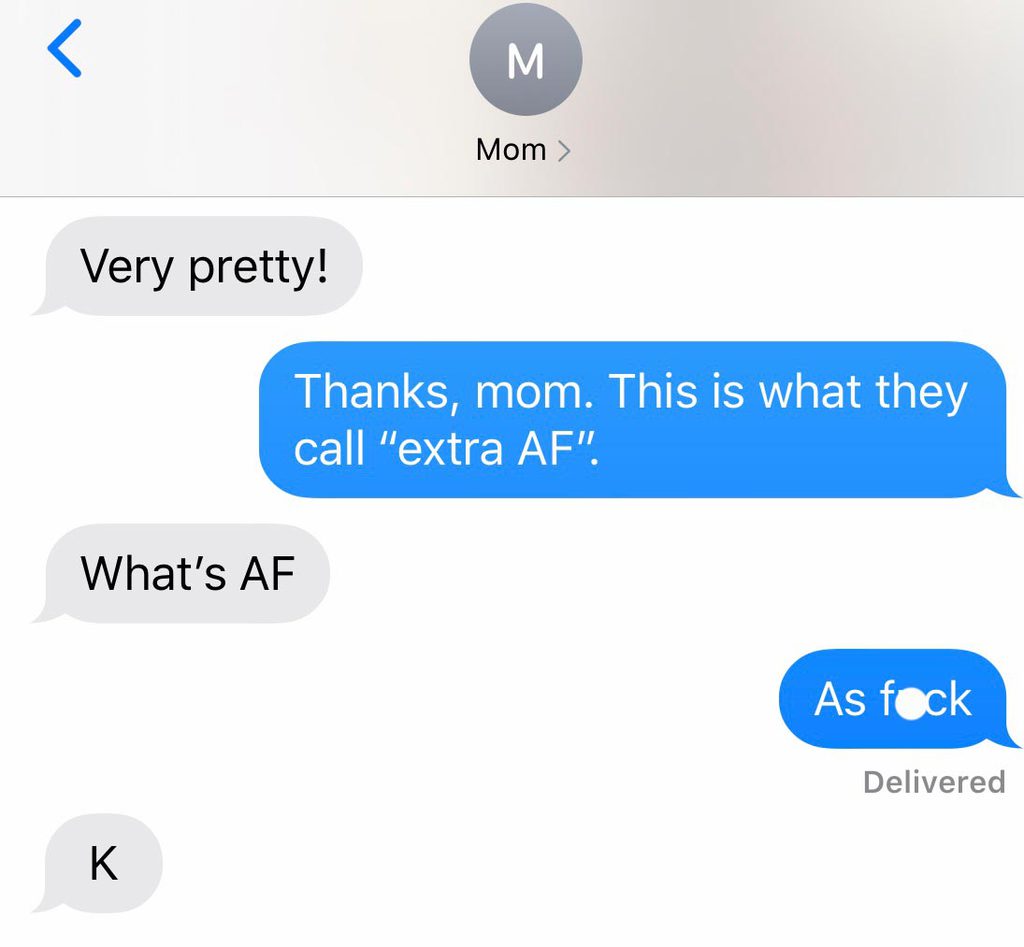 The peppermint Christmas tree is covered in mesh ribbon, oversized ornaments, and picks. Lots of picks. You can actually see how I decorated the tree by watching the video at the end of this post. I also wrote a separate blog post showing how I decorated this Christmas tree, step-by-step. There's a video too!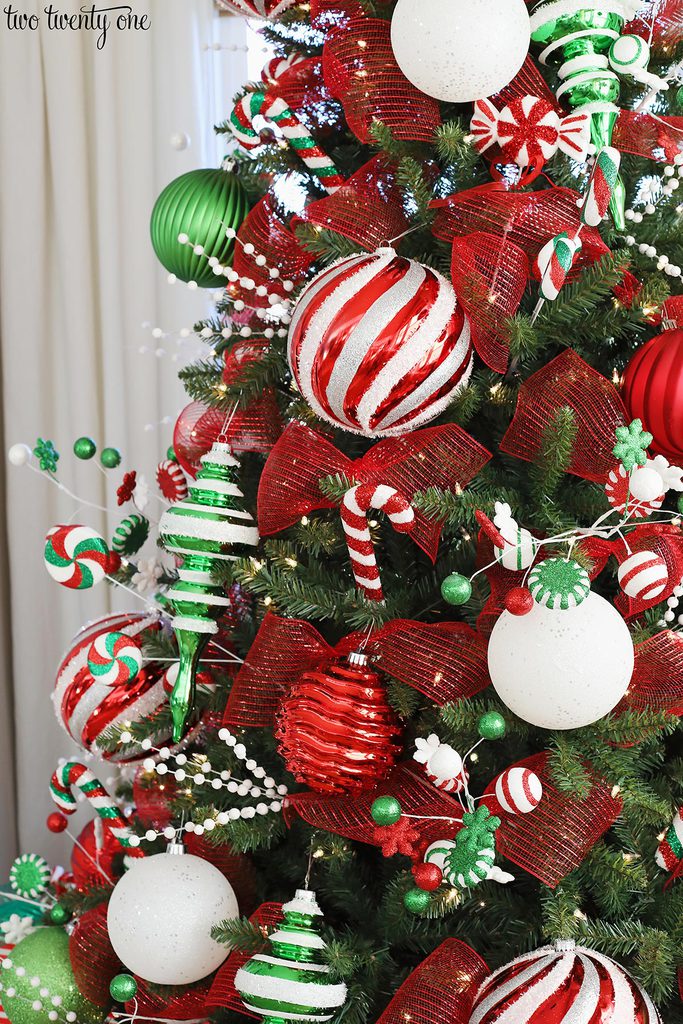 Michaels really upped their pick game this year. I appreciate the wide variety of sizes and styles they're carrying. I liked how they did green and white peppermint picks as well as the traditional red and white. This made it a lot easier for me to mix in the green instead of doing just a red and white tree. Which I've done before. And looking back, I should come up with another alter ego for that over-the-top tree. The owner of that tree is definitely related to Ruby Grace.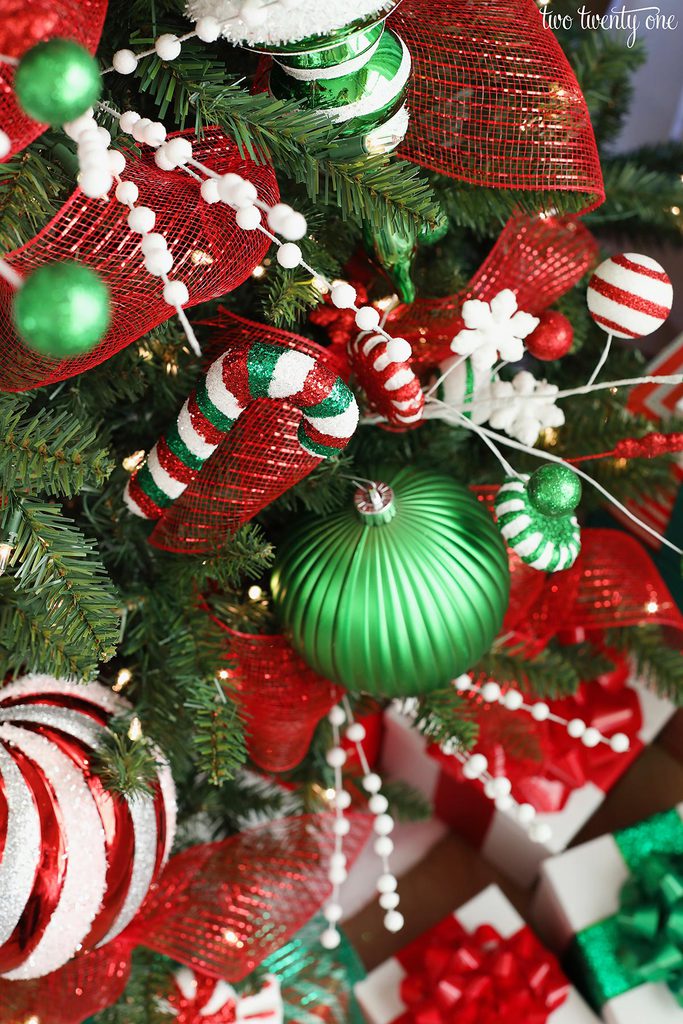 If you've been around long, you know I love a plain white box decorated with ribbon and a pre-made bow. Because while I enjoy wrapping presents, putting some ribbon on a white box is so much easier.
When it came to the wrapped presents, I added a mesh ribbon bow. But to tie in the peppermint theme a little more, I grabbed some peppermint picks, removed the pick part, and placed the peppermint in the middle of the bow. So don't be afraid to deconstruct an inexpensive pick and use it in place of a traditional bow.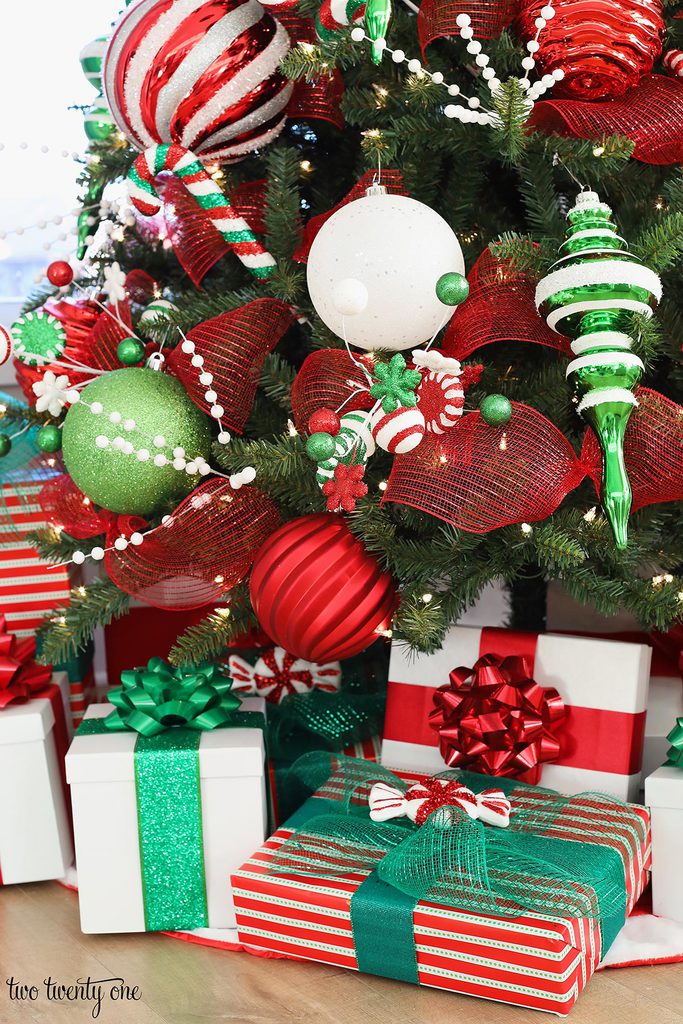 This peppermint Christmas tree was so much fun to create. I was honestly shocked how quickly it came together because it usually takes me a while to get a tree fully decorated because I have sit and look at it a lot.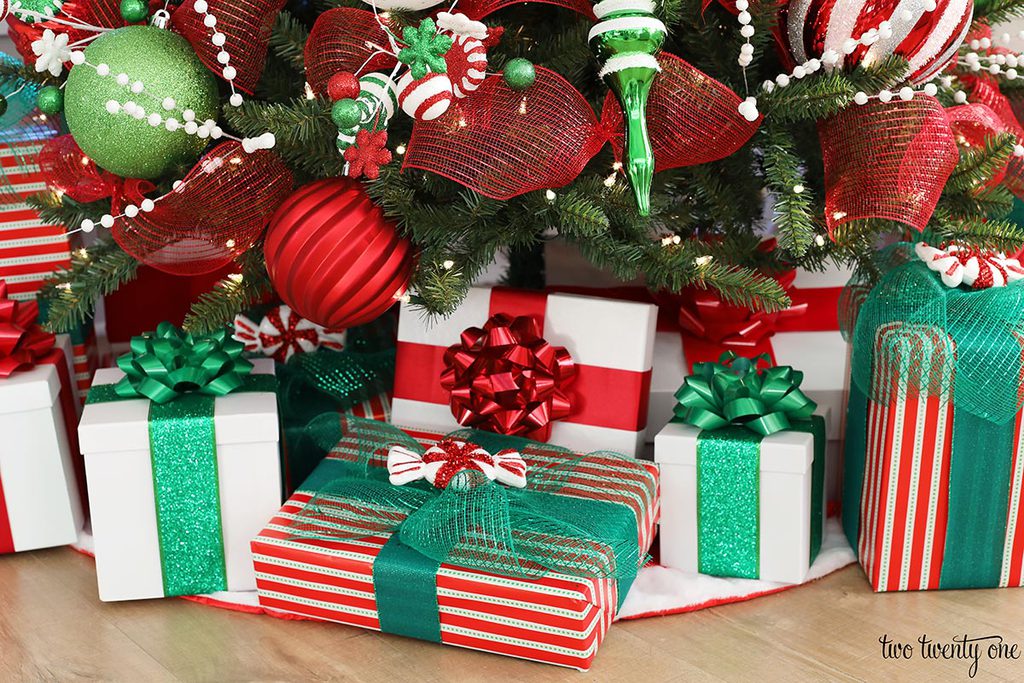 I've linked as many things as possible that are on the tree. Scroll left or right.