It's another installment of Chopped– but with Crafting Supplies, my friends. The theme for this edition is Thanksgiving decor, so I decided to create an acorn banner.
I chose acorns because pumpkins, turkeys, and cornucopias get all the glory for Thanksgiving. I'm here to prove that 2016 is the year of the acorn… and the Cubs. (Disclaimer: I'm not a Cubs fan, but I grew up outside of Chicago, so I feel a general Chicago pride.)
Alright, let's jump into this acorn banner.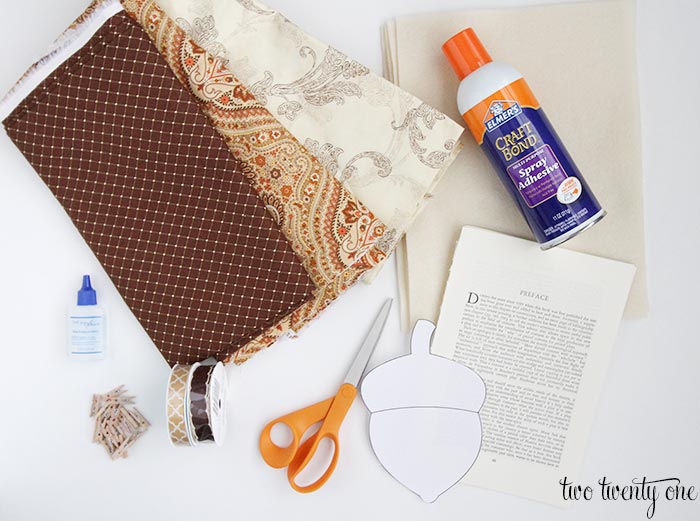 Here's what you'll need:
Waverly Inspirations fabric … Walmart
Waverly Inspirations ribbon OR twine (I ended up going with twine) … Walmart
felt … Walmart
acorn template … here
old book pages … thrift store
spray adhesive … Walmart
scissors … Walmart
Fray Check … Walmart
mini clothespins … Walmart
card stock … Walmart
pen or pencil
Start my printing two acorn templates onto card stock. You can use regular paper, but card stock is easier to trace.
Cut the top off of one of the templates. Use the acorn top to trace out the fabric. Once you've cut out all of the fabric tops, use the Fray Check to keep the egdes from fraying. Set them aside to dry.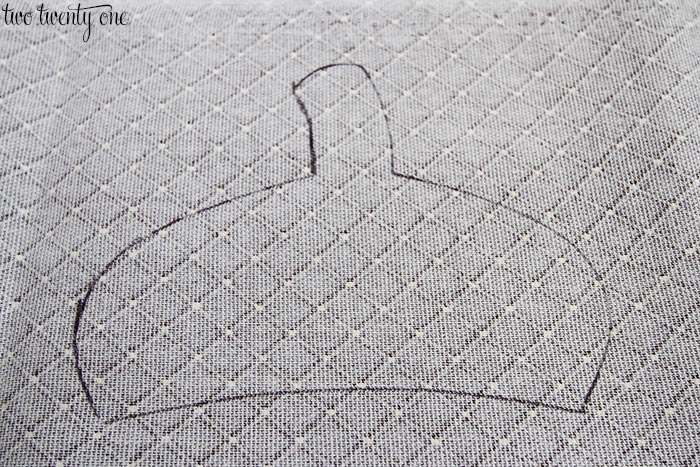 While the fabric acorn tops are drying, cut out the other acorn template. Use it to trace and cut out full acorns on the felt. I could fit two acorns on each sheet of felt.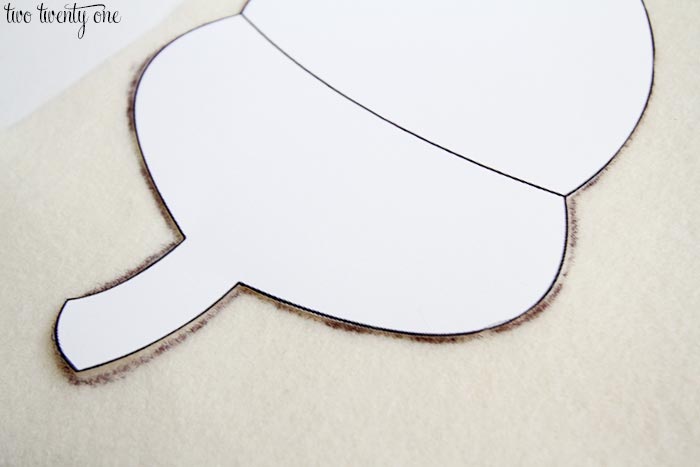 Use the full template to trace an acorn onto the book pages. I left off the stem of the acorn when I was cutting because I knew the fabric would cover that.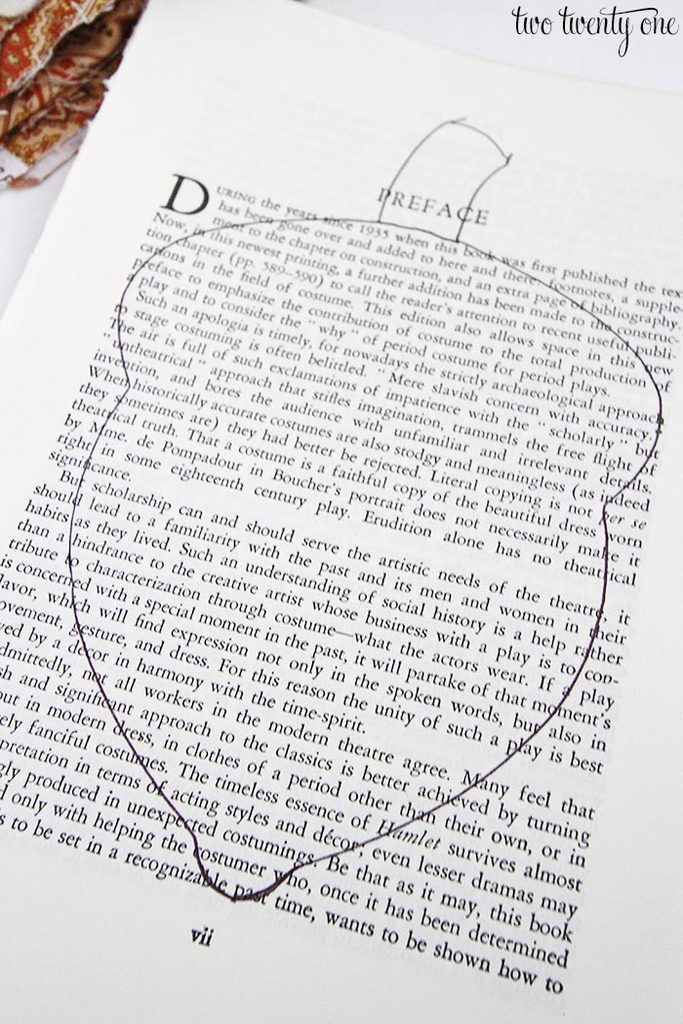 Use the spray adhesive to attach a book page to a felt acorn. Follow by using the spray adhesive to attach the fabric acorn top to the book page. You may have to trim the felt + book page acorn before attaching the fabric so it doesn't peek out.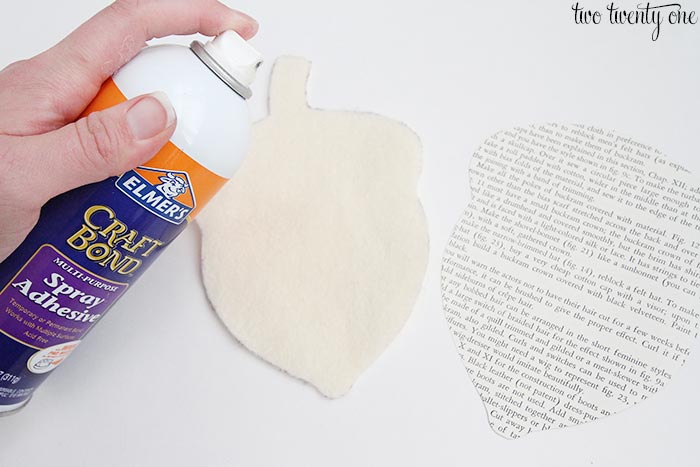 I strung twine across the front of our entryway table. Then, I used the mini clothespins to hang the finished acorns.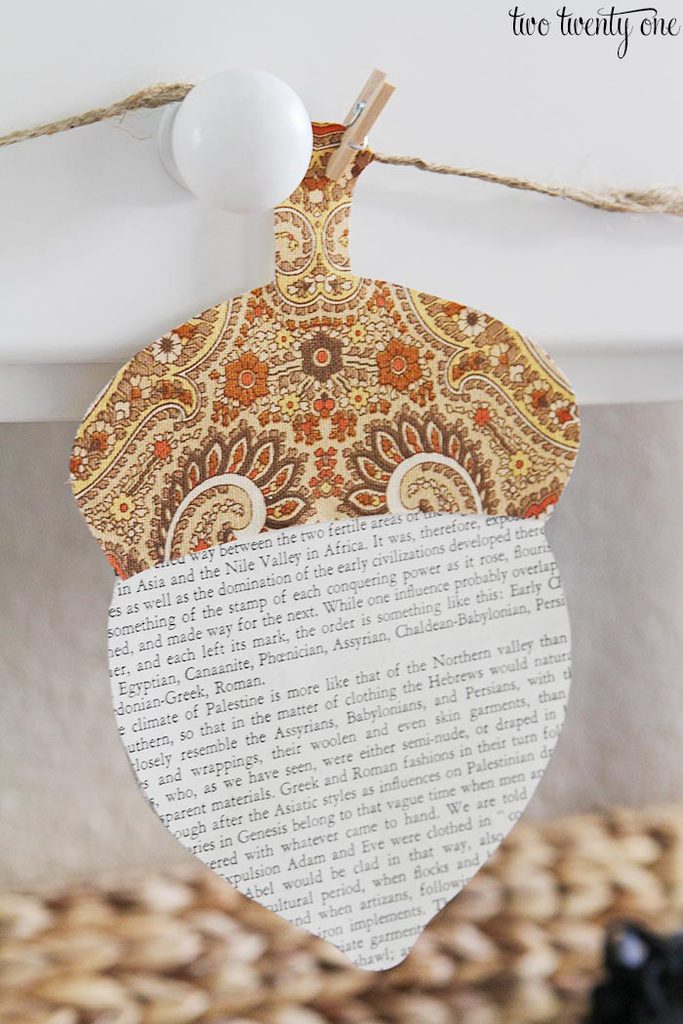 Isn't it cute?
The perfect, understated Thanksgiving decor for our entryway.