Updated Outdoor Garage Lights
This past weekend Brad and I decided to update our two outdoor garage lights that flank our garage door.
Plan A was to buy two new lights for $20 each and swap them out with our old, haggard-looking lights. But after taking one light off and attempting to put up a new light in its place, we realized the electrical aspects didn't match up and the part of the new light that touches the brick wouldn't entirely cover the electrical box. No good.
We didn't feel like messing with all the electrical nonsense so I proudly announced Plan B– I'd spray paint the lights.
Check out this old gal. Assuming she's original to the house, she's 14 years old. I don't know if she looks good or bad for a 14 year old outdoor light. Regardless, she's clearly seen better days.
And we'll skim over the 1/2 inch of dead bug carcasses in the bottom of the light.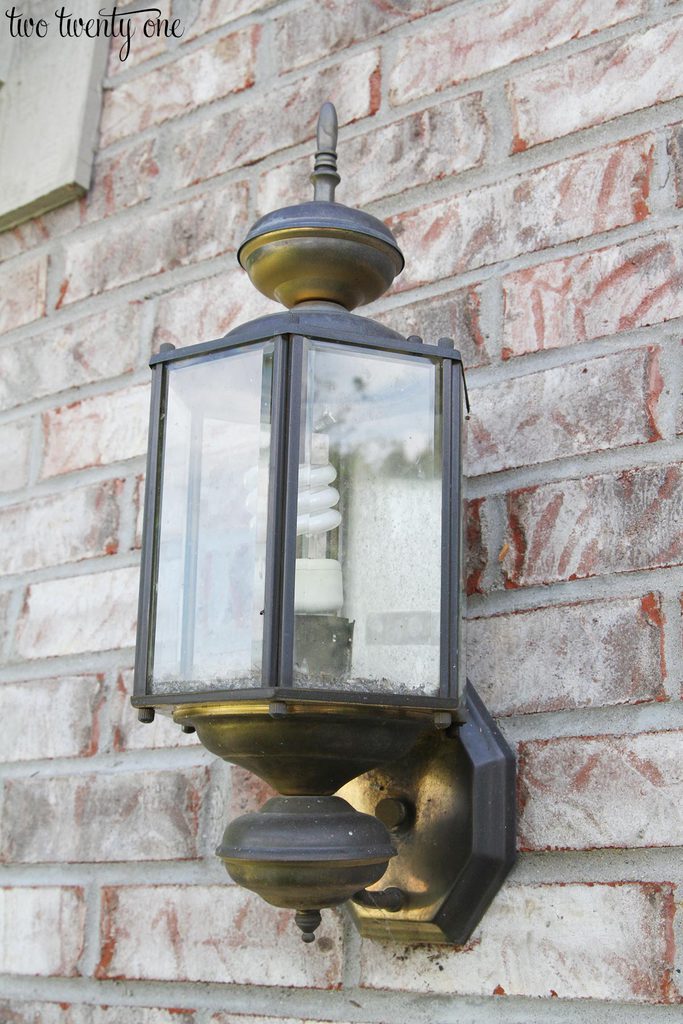 Unlike fine wines, outdoor garage lights don't get better with age.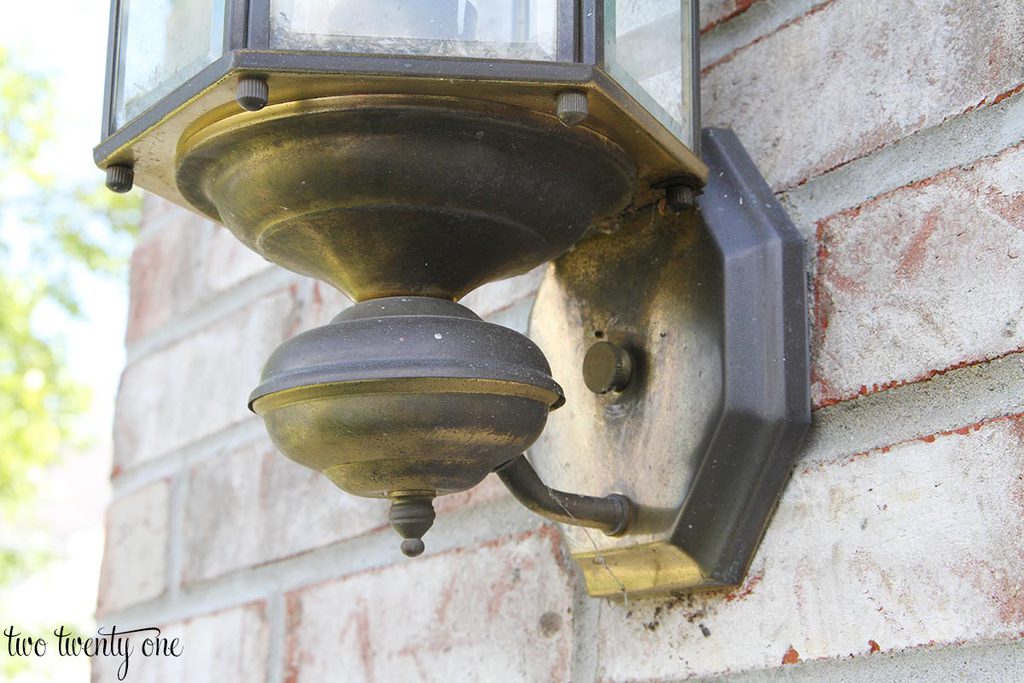 Oh look, it's our handy helper!
His newest thing is to say "Cheese!" when he knows I'm taking photos. We're still working on the look at the camera AND say "Cheese!" part.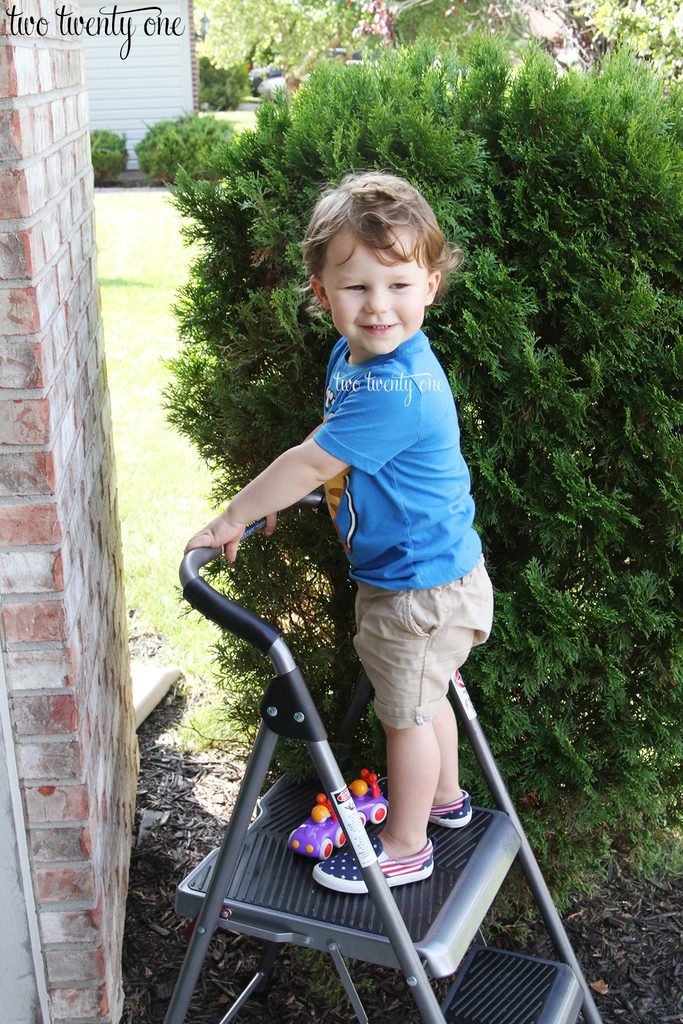 I started by taking the light fixtures apart, making sure to save all those little doodads. I'm sure they have a specific name but I'm going with little doodads.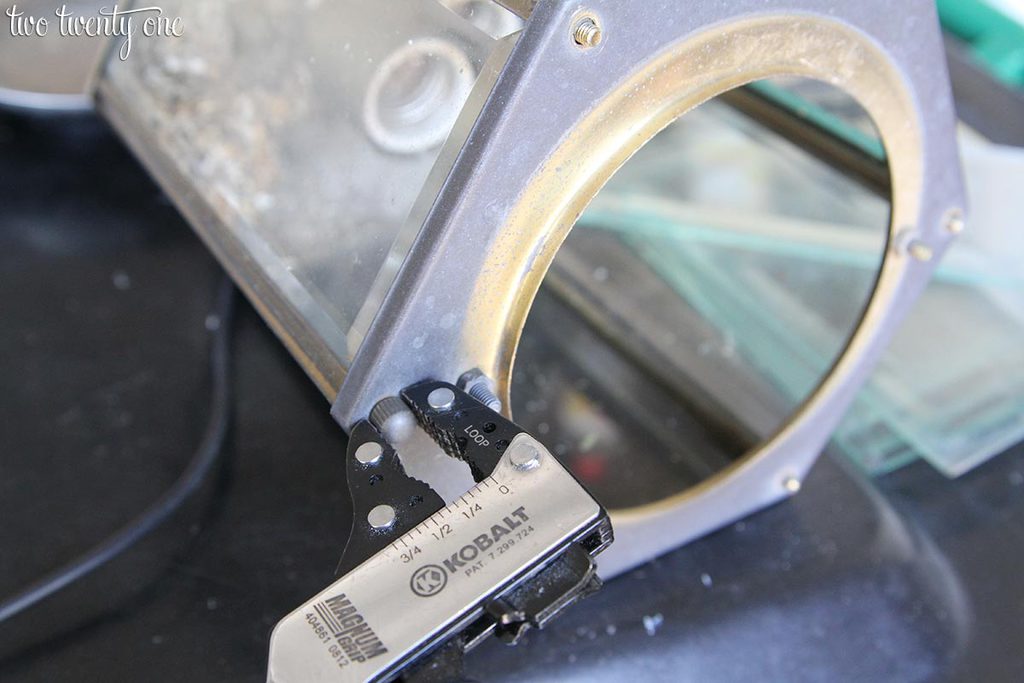 Once I took off the top, I was able to slide out the glass pieces.
Then, after I took this photo, I removed the bottom doodads and the glass-stabilizer-things.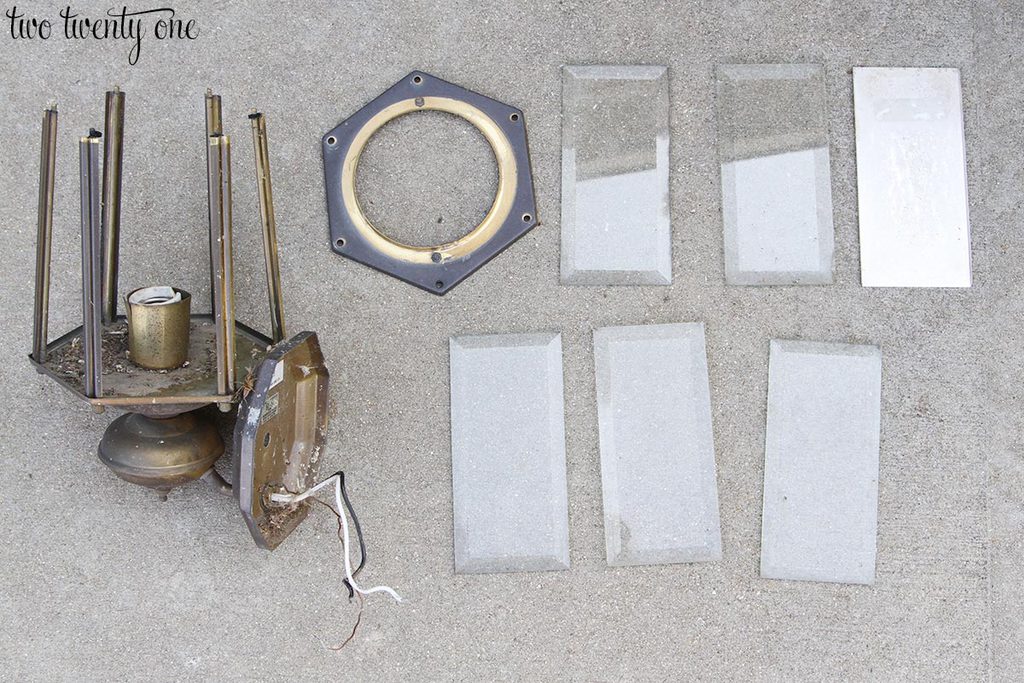 After cleaning off all the parts it was time for spray paint.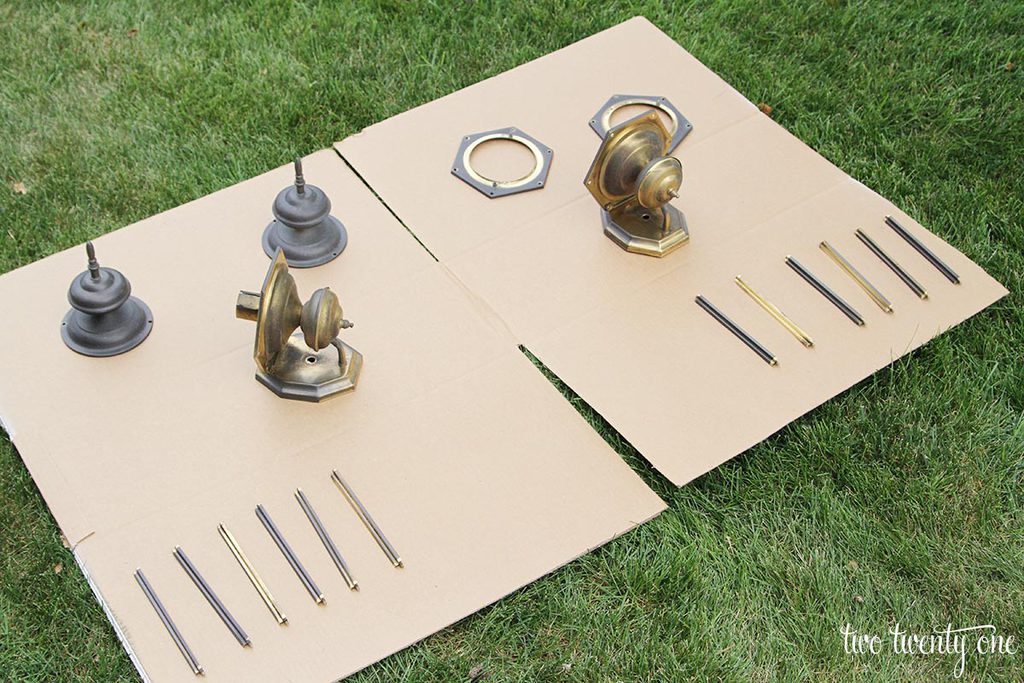 I'm a Rust-Oleum girl all the way so I went with the Universal black satin spray paint. And for reference, I used two cans.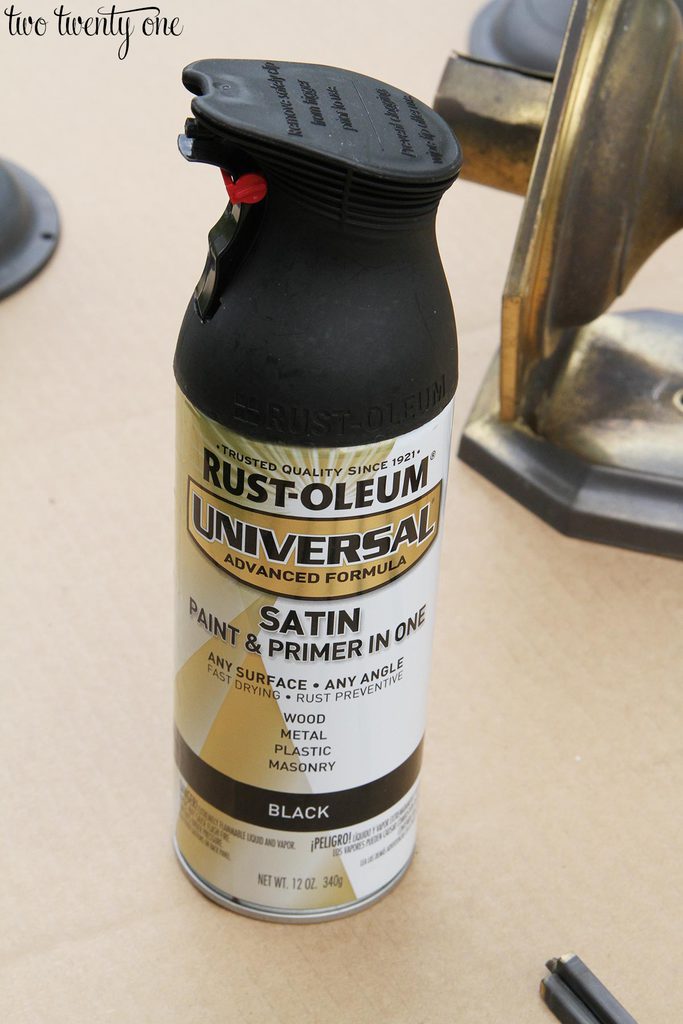 Here's everything after one coat of paint.
I spray painted the doodads separately.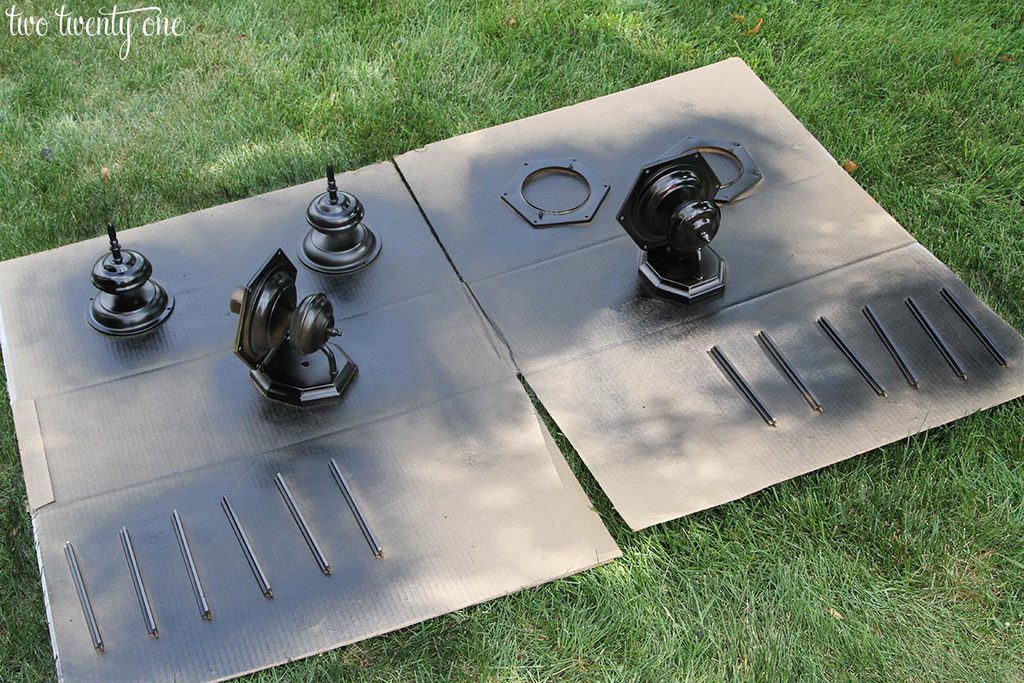 After the spray paint had dried, I put both lights back together, and we reinstalled them.
It's like I gave the light a facelift, neck lift, tummy tuck, AND a new haircut. Welcome to The Swan: Outdoor Garage Light Edition.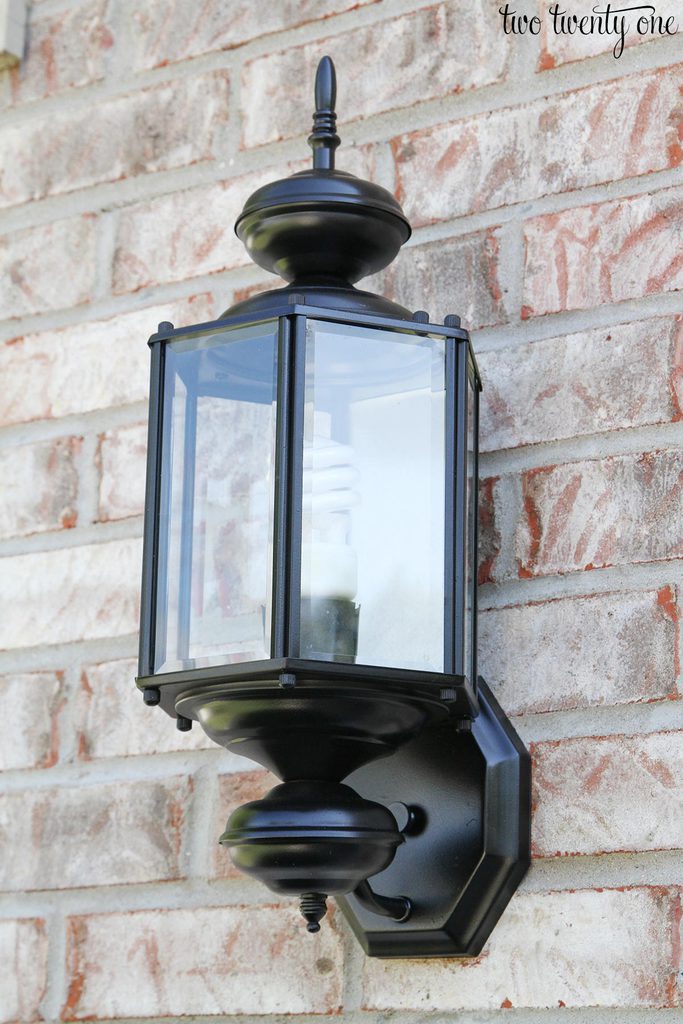 50 times better, right?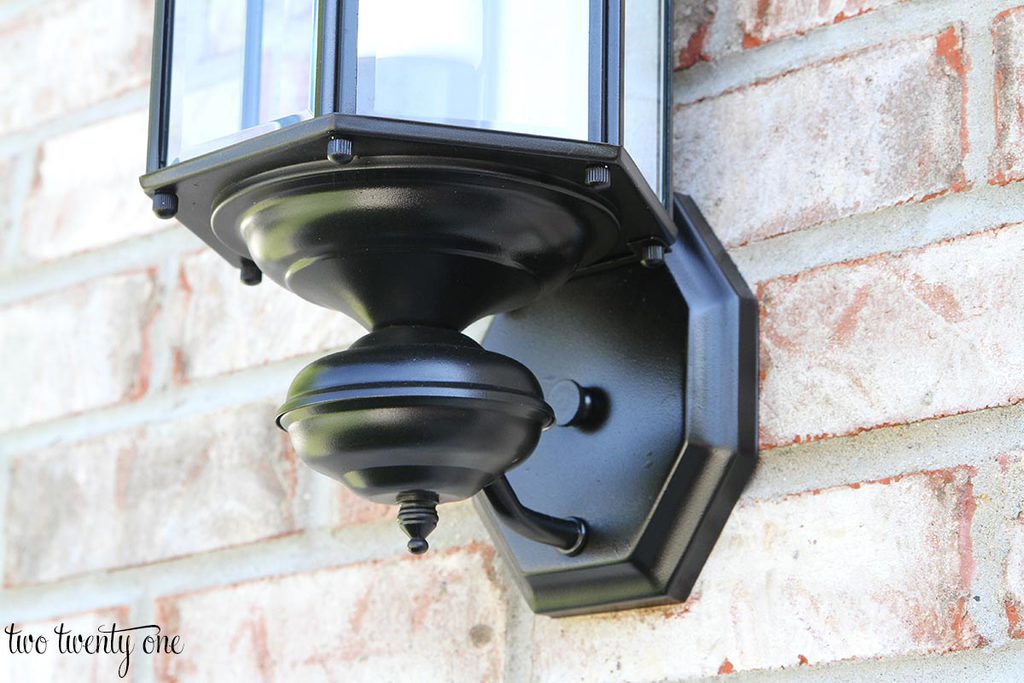 Side by side time!
Not bad for a $12 makeover.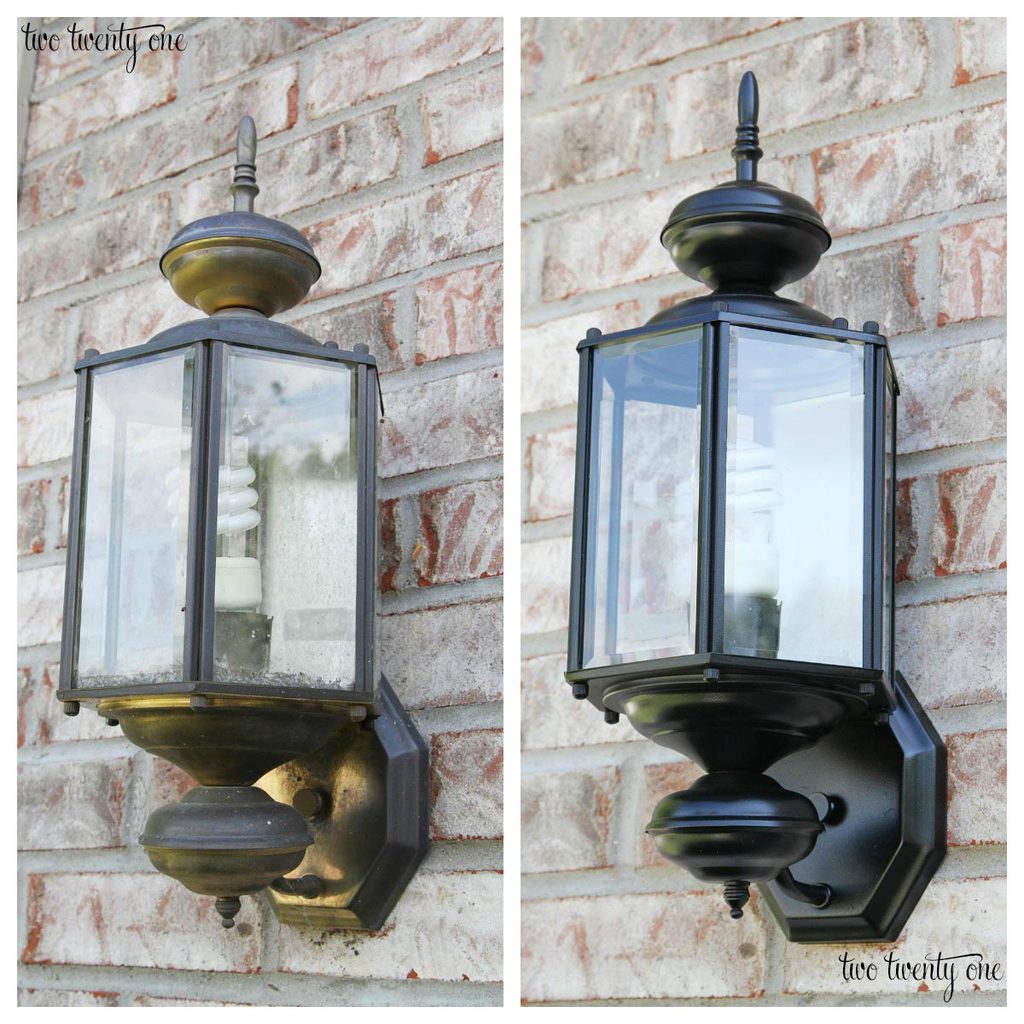 Now go spray paint all your 14+ year old outdoor lights!