After painting our master bedroom, I came to the conclusion that I needed to do something with the mostly empty cans of paint in our house. I obviously wanted to keep some of the paint in case I needed to do touch ups down the road. And since we don't have a climate-controlled garage, I need to store the paint in our laundry room/utility room, but a gallon of paint takes up a lot of space.
To save on space, I grabbed some one-pint paint cans from Lowe's. Then, I poured the excess paint from the one gallon paint cans (after mixing the paint, of course) into the smaller cans.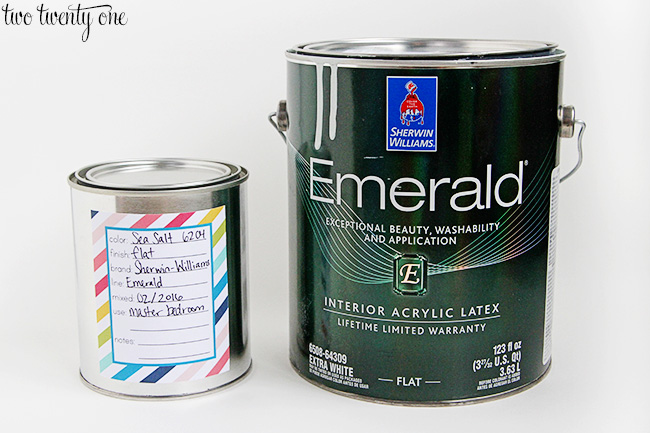 But I couldn't stop there. I had to take things a step further and make some custom paint can labels.
And guess what, I'm sharing them with you!
The labels include all the pertinent paint information: color, finish, brand, line, when it was mixed, where it was used, and any random notes one may need to jot down.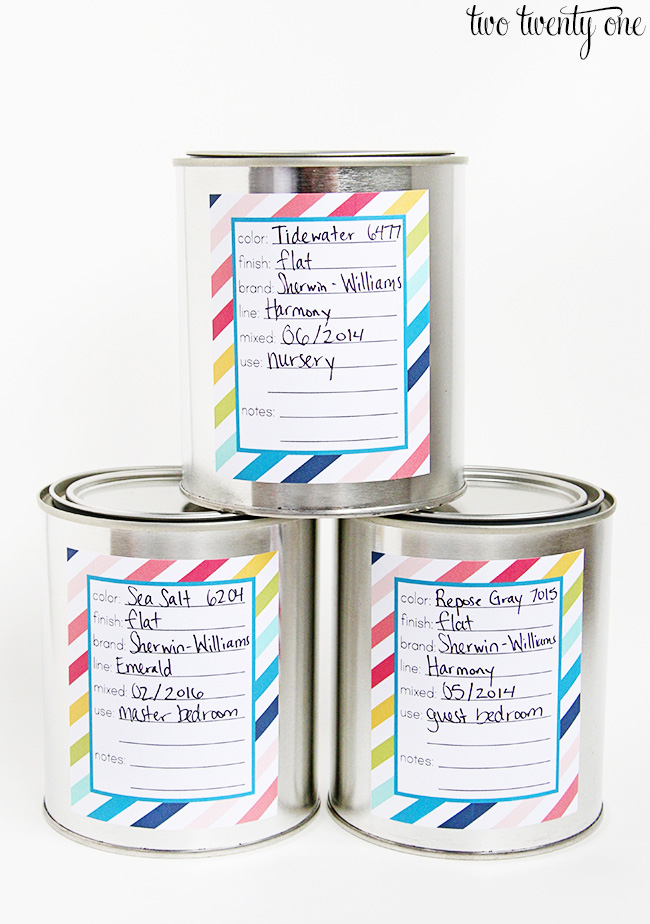 I created 3 1/3 inch x 4 inch labels so six fit perfectly onto one label sheet. (I bought these labels.) After printing them off, I trimmed the edges of the labels a little bit so they would be square.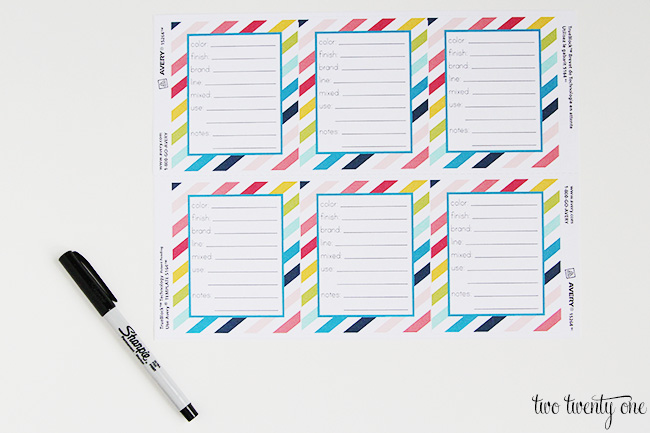 Click HERE to download the Microsoft Word document with the six labels ready to be printed off.
If you don't want to buy label sheets, you can always print them onto regular paper, cut them out, and tape them onto the paint cans.