That's right. 28 years ago today this adorable baby was born.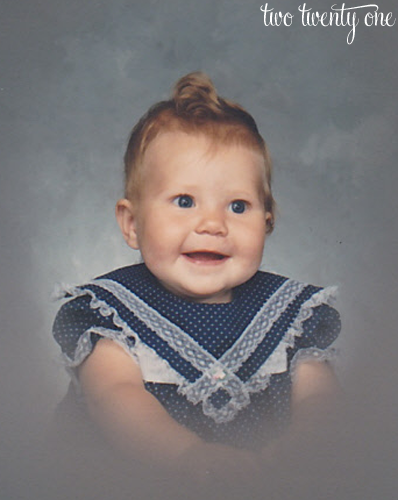 I know some bloggers have their blogs 'hacked' by family or friends on their birthdays because they don't want to seem self-obsessed by announcing their own birthday. I think that's just silly. It's my birthday, and I'll shove it in your face if I want to. Seriously, it's the one day a year that's all about you. Own it.
How about some younger Chelsea photos to celebrate the momentous occasion of my birth?
I don't know how old I am in this photo but I'm going to guess 3-4 months. I like how I look like an unimpressed, fat mob boss. And my brother, Ryan, is my track suit wearing hit man.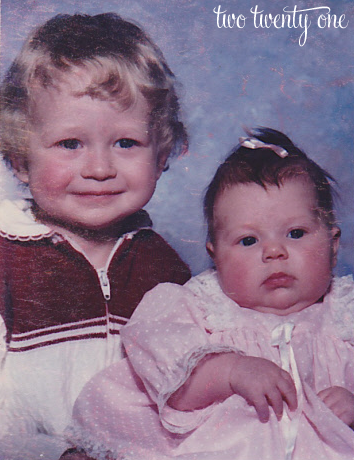 I don't know if this is my birthday or my brother's since I think that's a dinosaur on the cake, and I was more of a baby doll and Barbie kind of gal. But nonetheless, I'm rocking a mullet. Thanks, mom.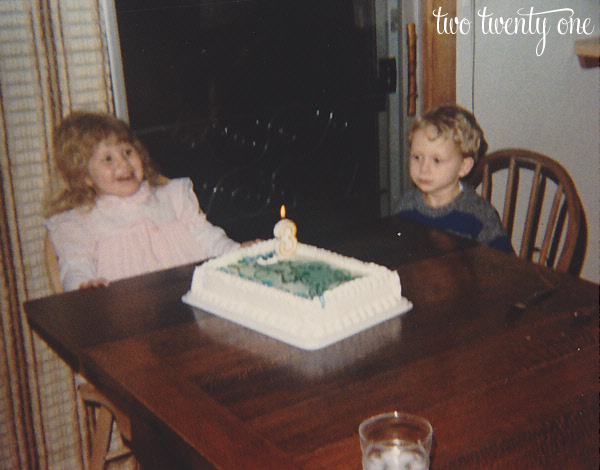 Ryan and I were in our cousin's wedding. I wore a pretty pink dress (that I still have), and he wore a tuxedo with tails. It was a fancy, Catholic affair. Check out my awesome Farrah Fawcett hair– definitely an improvement from the mullet. As you can see, Ryan loved being a ring bearer. And notice the bloody Jesus legs/feet hanging in the corner of the photo– gives the photo some dimension.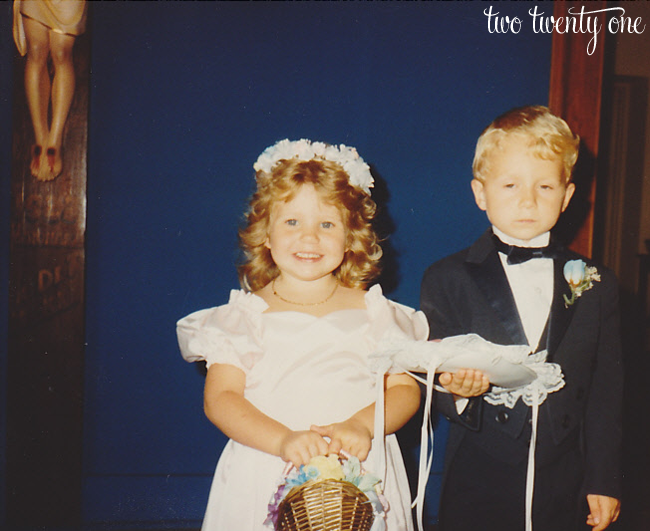 My 5th birthday. I loved that gold dress, and my Big Bird cake.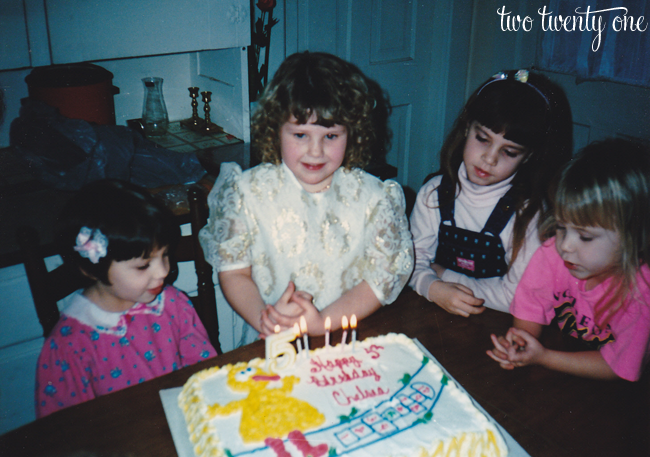 Now, let's take a gander at my 21st birthday photos. Hah. Just kidding.
We're not doing anything too fancy for my birthday. Brad is taking me out to dinner tonight. My in-laws are coming in this weekend to shower me with gifts. And in a couple weeks we're going out to dinner with friends to celebrate.
Feel free to break your New Year's diet and eat some cake in my honor today.