Organizing the Kitchen Utensil Drawer
I hope I'm not the only person out there who's guilty of a ridiculously messy kitchen utensil drawer. By ridiculously messy I mean when you open the drawer it gets stuck because you have so many things jammed into the drawer. Or when getting into the drawer you have to be careful not to cut your fingers on the rogue cheese grater.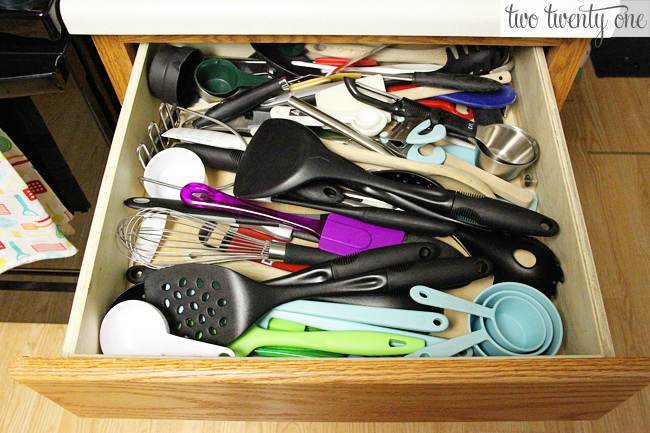 Enough was enough. I had it with my hot mess of a drawer and decided it was time to get it under control. During a trip to the store I picked up three drawer organizers for about $5 each. I took everything out of the drawer and wiped down the drawer for good measure. Miscellaneous crumbs have a tendency to sneak into drawers. After the drawer was lemony fresh, I grouped the utensils together in the organizers– rubber spatulas, spoons, and spatulas. And here is the end result.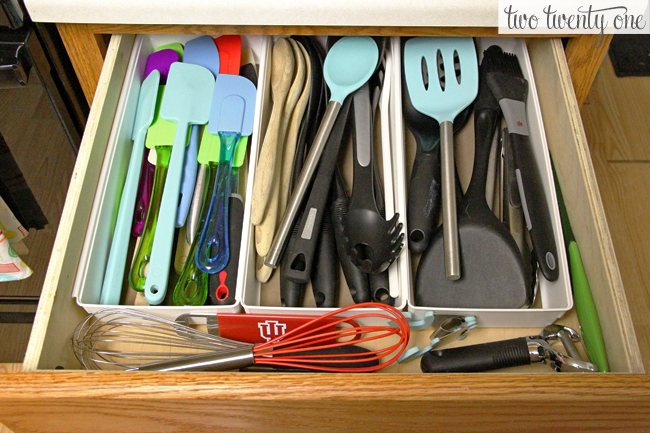 Can you tell I have a thing for rubber spatulas? They're my favorite kitchen utensil. Well, next to my corkscrew, of course. As with diamonds, chocolate cake, and semi-nude photos of Channing Tatum, you can never have too many rubber spatulas.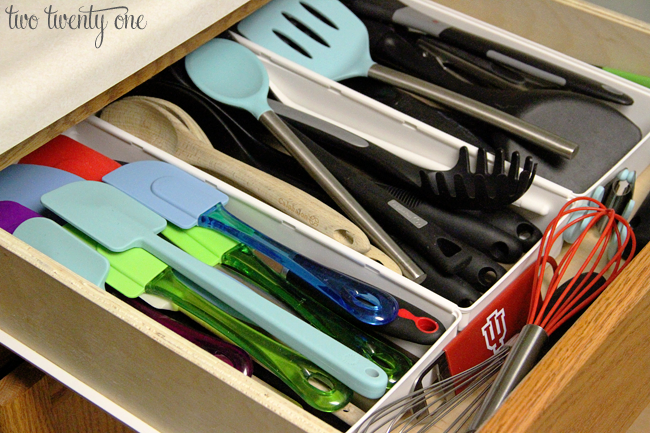 Now, some items were evicted from the kitchen utensil drawer. They are finding a new home very soon. I have a plan. I just need to execute it, and when I do you'll be the first to know.
This little organization project took me all of 15 minutes and cost me all of $15. Time and money I'm perfectly fine parting with if it means not having to battle with that drawer anymore.
What does your kitchen utensil drawer look like?
What's your favorite kitchen utensil?
Got a must-have kitchen gadget you'd like to share with the rest of us?