There are many things I love about fall– cooler weather, carving pumpkins, homemade apple crisp, mums, colorful trees, tailgating, bonfires, and apple cider slushies. So what kind of blogger would I be if I didn't welcome fall with a festive wreath? A bad blogger, that's what.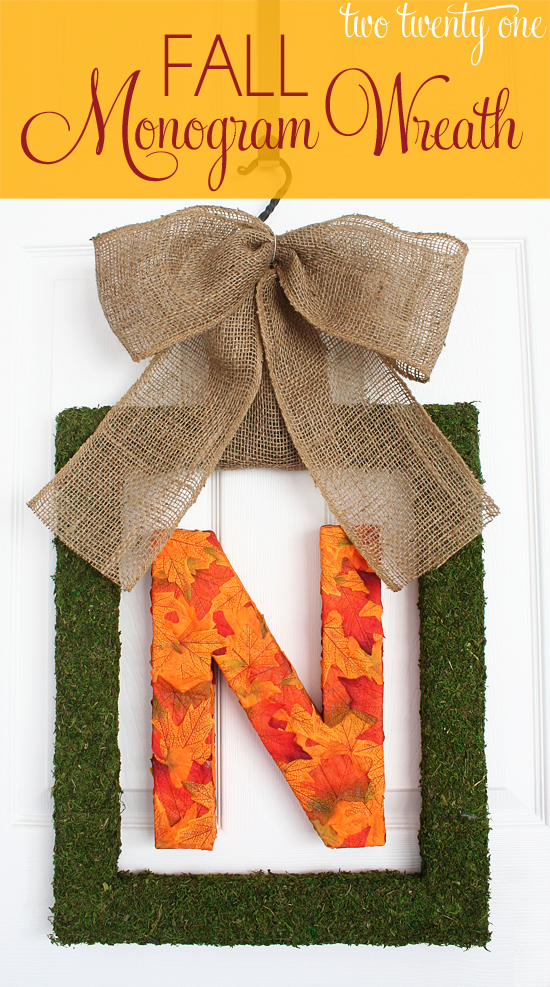 I decided to go with a monogram wreath, as you can see. I thought, "Self, wouldn't it be cool to make a moss covered frame, hang a fall leaf covered initial in the middle, and top it off with a burlap bow?" And that's exactly what I did, as you can see.
Here's what I needed. Note: I used 15-50% off coupons for everything I bought, so I'm going to list what I actually paid for the items.
Paper mache letter… $2.50 JoAnn Fabric
Faux fall leaves… $5 JoAnn Fabric  (I bought 3 bags, but I only needed 1.5 bags for this project so I'll use the leftover leaves somewhere else.)
Burlap garland… $4 JoAnn Fabric
Fishing line… already owned
Hot glue gun… already owned
TOTAL: $23.50 (but keep in mind that you'll have leftover Styrofoam, moss, and burlap garland)
I had a lot of these items on hand. The only thing I purposely had to purchase was the paper mache letter and the fall leaves, so I 
technically
 spent about $8 dollars to make this wreath.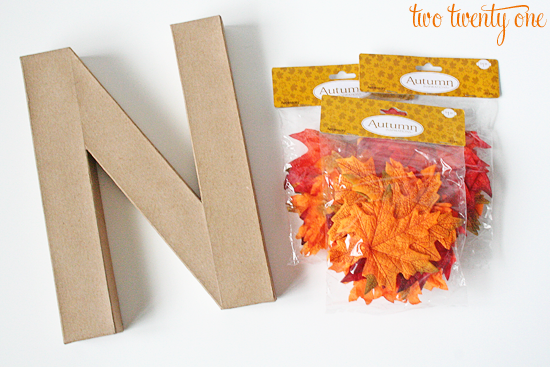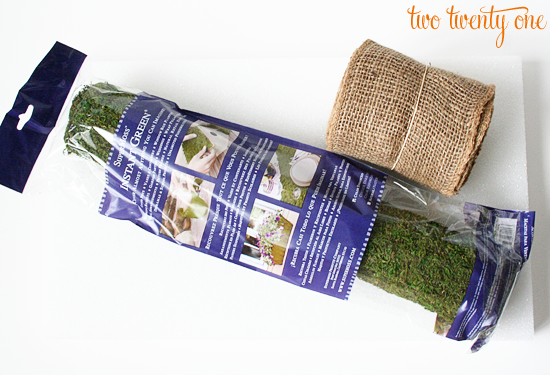 I started by gluing the fall leaves onto my paper mache letter. This was pretty simple. Just layer 'em on. I didn't worry about covering the back since no one would see that.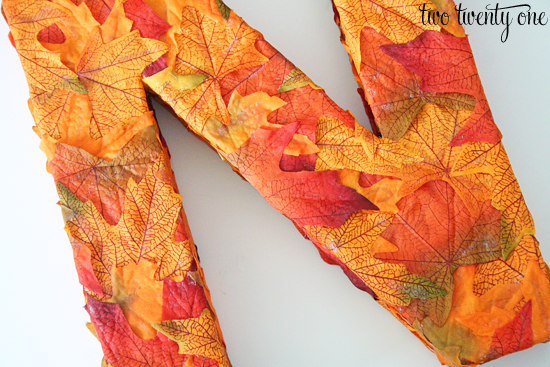 After covering my initial in leaves, I started on my Styrofoam 
frame. I cut two 2×20″ strips and two 2×12″ strips with a knife. I glued the pieces together with my hot glue gun. Then, I covered the frame with the sheet moss, using hot glue to secure the moss to the Styrofoam.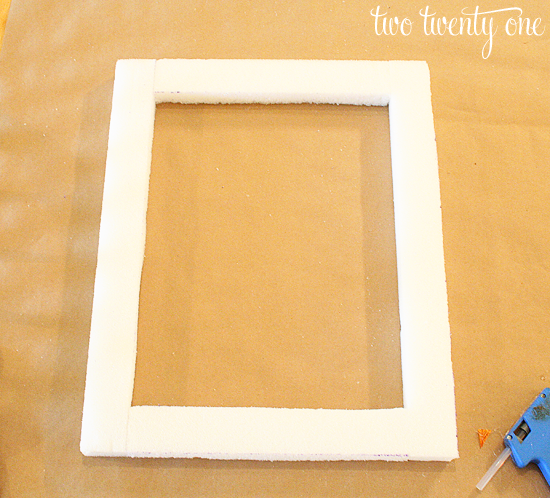 I cut a piece of burlap, looped it around the top of the frame, and secured it with a wire tie and hot glue.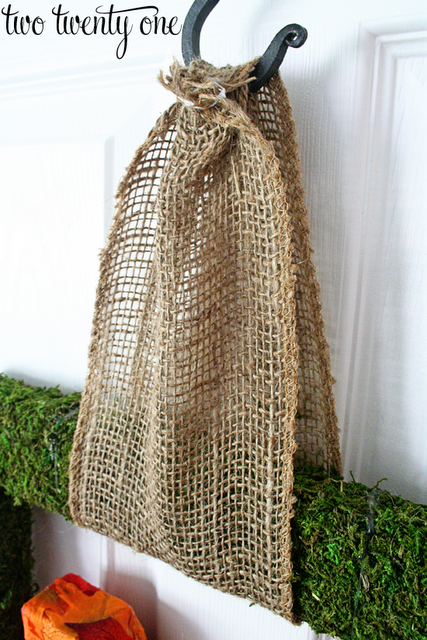 Then I made the burlap bow and secured it with another wire tie.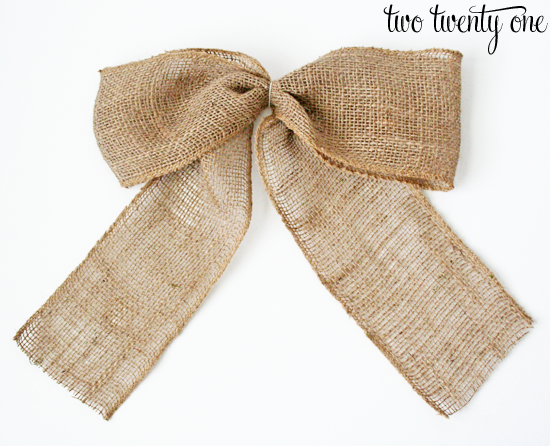 I attached the bow to the hanger part with the wire from the bow.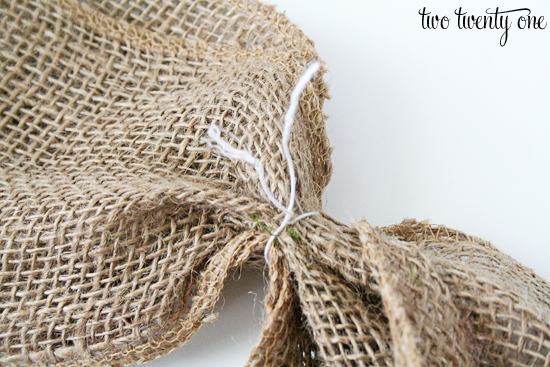 I cut two pieces of fishing line and attached a piece to each side of the N. Then I looped the fishing line over the frame, tacked the line in place with hot glue (not noticeable due to the bow), and once dried, tied off the fishing line.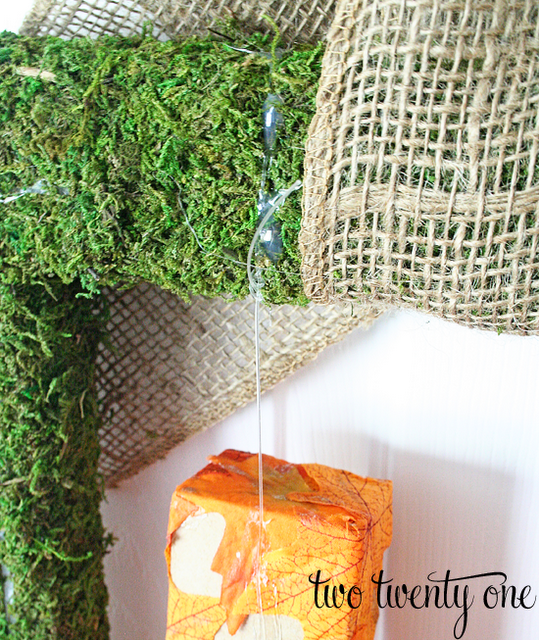 The wreath turned out exactly how I envisioned it in my head. It took longer to make than I expected, but that's because I thought it up as I went instead of having a tutorial to follow.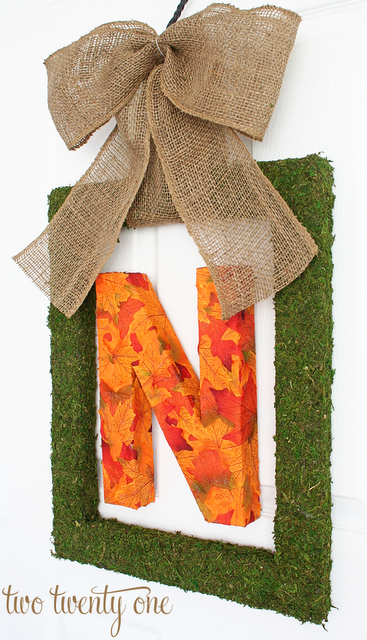 Here's what the monogram wreath looks like on our front door. It's fall-tastic if I do say so myself.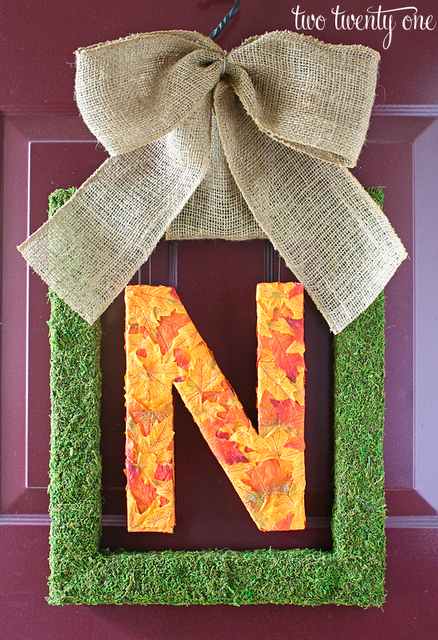 What's your favorite thing about fall?
Are you making a fall wreath this year?