End of Summer Garden Update
How about an end of summer vegetable garden update? Jack will be your tour guide.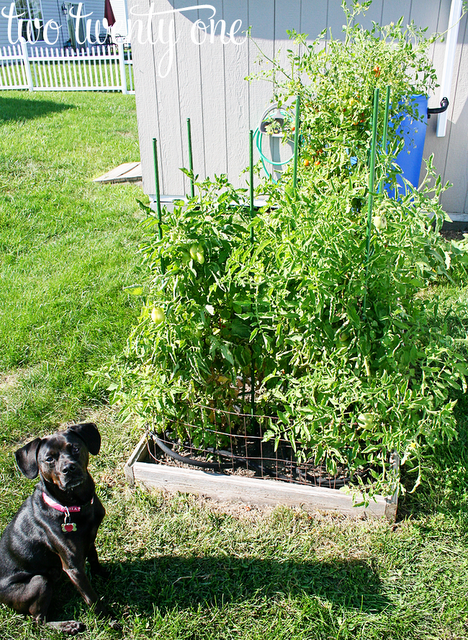 Uh, never mind, apparently his tennis ball is more important.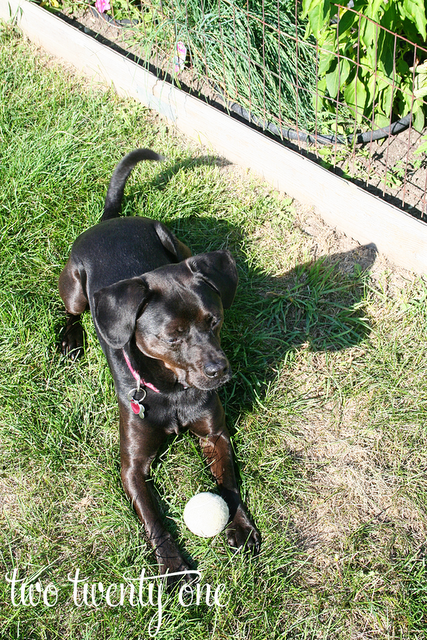 Anyway, the garden did pretty well this year. Especially considering that we've been in a drought most of the summer.
Hands down, the award for most producing plant goes to the cherry tomato. Second place goes to the Roma tomato. And third place goes to basil. These puppies definitely produced.
Our banana pepper plant did really well too.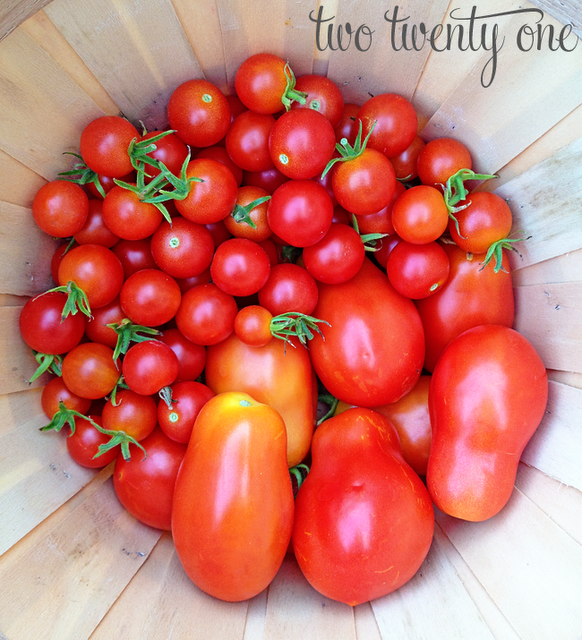 Garden failures for this year are cucumber and bell pepper. The cucumber plant produced a fair amount of cucumbers, but they were very light in color from the moment they appeared on the plant. I read online that it may have to do with the soil. This is the second year they've come in like this so we've decided to stop growing them. Especially because the cucumber plant is a space hog, taking up nearly one third of the garden.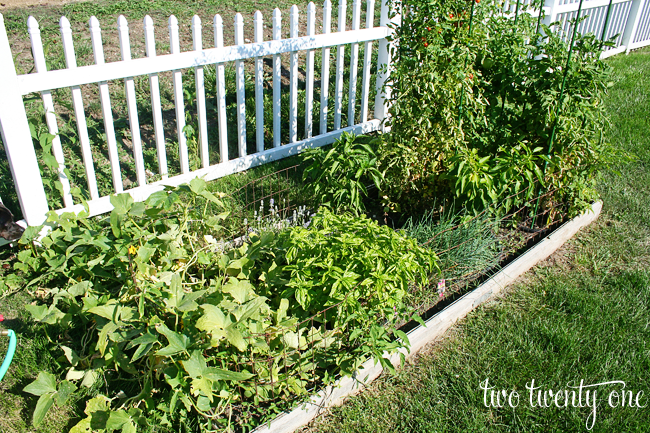 We still need to harvest our green onions. I want to try the chop them up, put them in jars, and throw them in the freezer method. Anyone use this method? Does it work?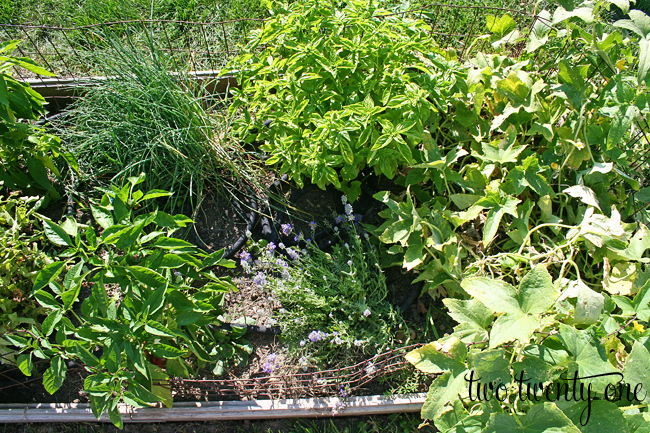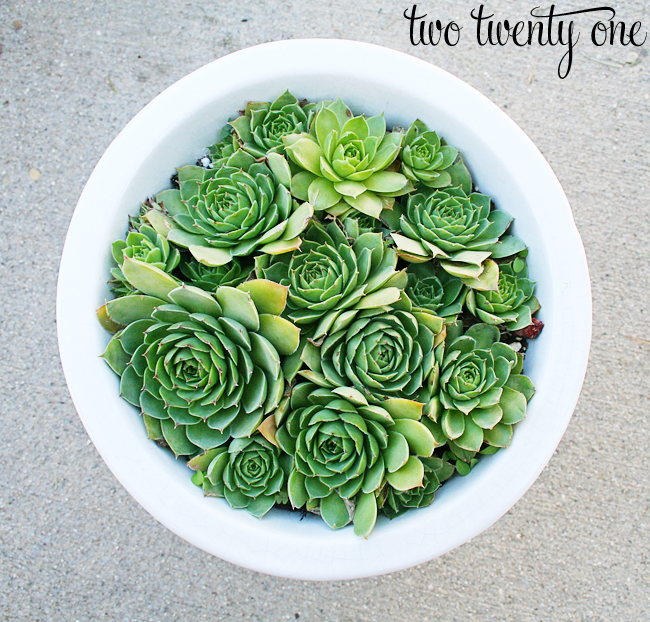 I've completely ignored them. Evidently that's the key to growing succulents.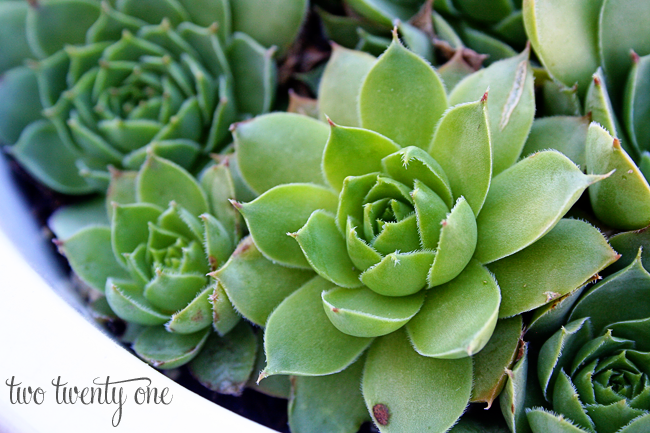 Since I didn't kill these, I asked my mom to bring me more when she and my step-dad visit this weekend. I'm going to attempt to grow some indoors. Fingers crossed.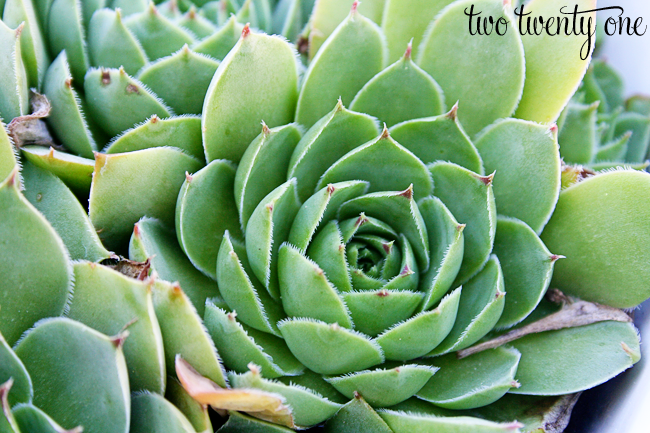 Did you have a vegetable garden this year?
How'd it do?
Have you grown succulents? Were you successful?