DIY Daily Shower Spray – Inexpensive and Effective
We always hated how grimy our master bathroom shower stall would get a week or so after cleaning the shower. To remedy this, we started to buy and use daily shower sprays. But I wasn't a fan of buying the sprays because the more green brands are obviously more expensive, and the more inexpensive brands seem to have a million chemicals in them. So I decided to whip up a batch of my own cost effective DIY daily shower spray.
Just call me Martha Stewart.
Although Martha would probably tell you to put 5 halved lemons that have been soaked in vinegar and sprinkled with dried saffron on the bottom of your shower stall while you shower. Or something like that.

Instead of making a bottle at a time, I decided to whip up almost a gallon of the homemade daily shower spray. I mean, since I had all the ingredients out, I figured I might as well make a big batch.
We use distilled water in Owen's nursery humidifier so we always have endless plastic gallon containers, so I grabbed one out of our recycling bin and took off the label.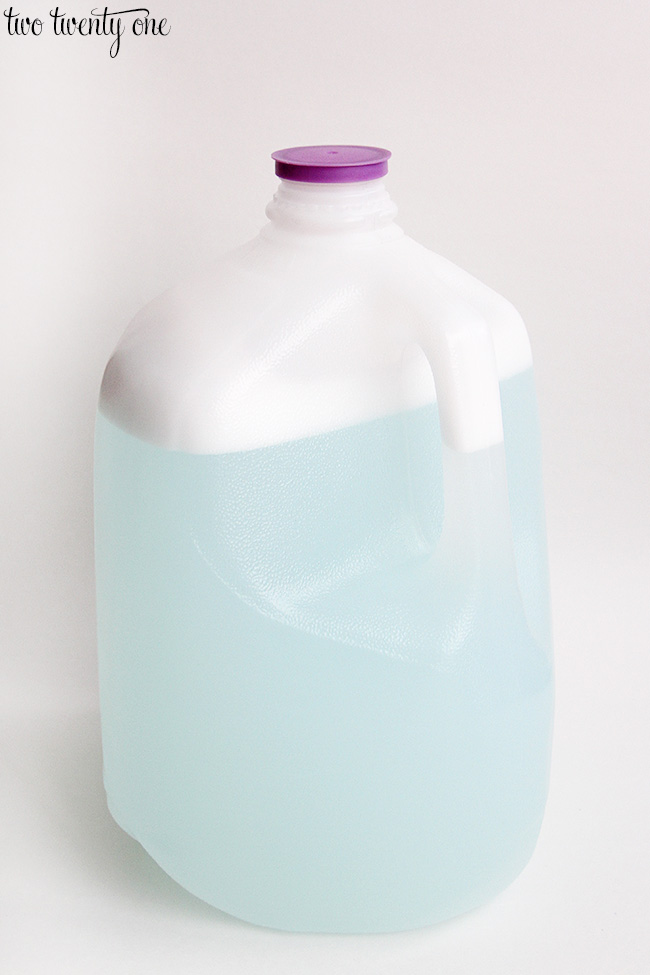 Instead of shelling out more money for a spray bottle, I used our last store-bought daily shower spray bottle.
With a little Goo Gone and elbow grease, I was able to get the label residue off.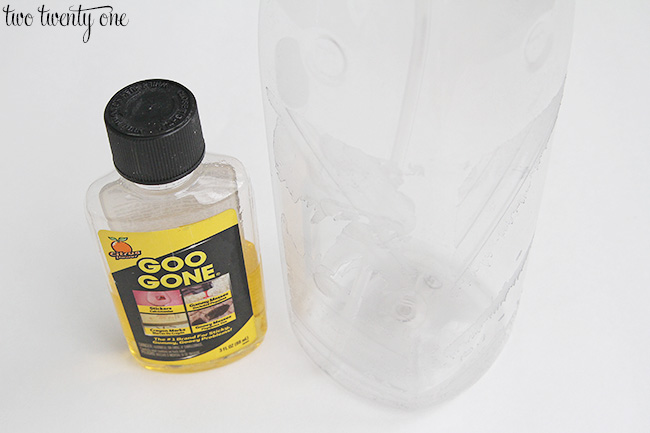 I use a dollar store funnel that we keep under our kitchen sink to pour the cleaner into the spray bottle.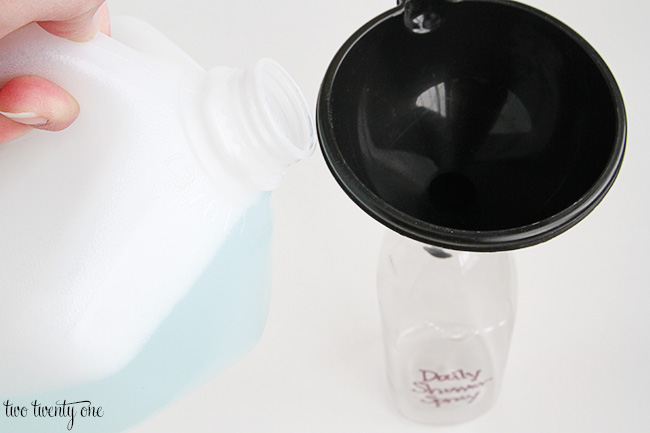 Here's what you'll need to make the DIY daily shower spray:
7 1/2 cups water
4 1/2 cups distilled white vinegar
2 1/2 cups rubbing alcohol
5 teaspoons dish soap (I use the Target generic Dawn blue dish soap)
1 1/2 teaspoons lemon oil (optional)
Using a funnel, pour all the ingredients into a gallon container. Put on the cap and shake.
Spray the daily shower spray on your shower walls and surfaces after showering. No rinsing or elbow grease required.
This makes about 14 1/2 cups of cleaner.
Adding essential oils, like lemon oil, which is said to have disinfecting properties, helps hide the vinegar smell. You know, so your bathroom doesn't smell like salad dressing after spraying the cleaner in your shower.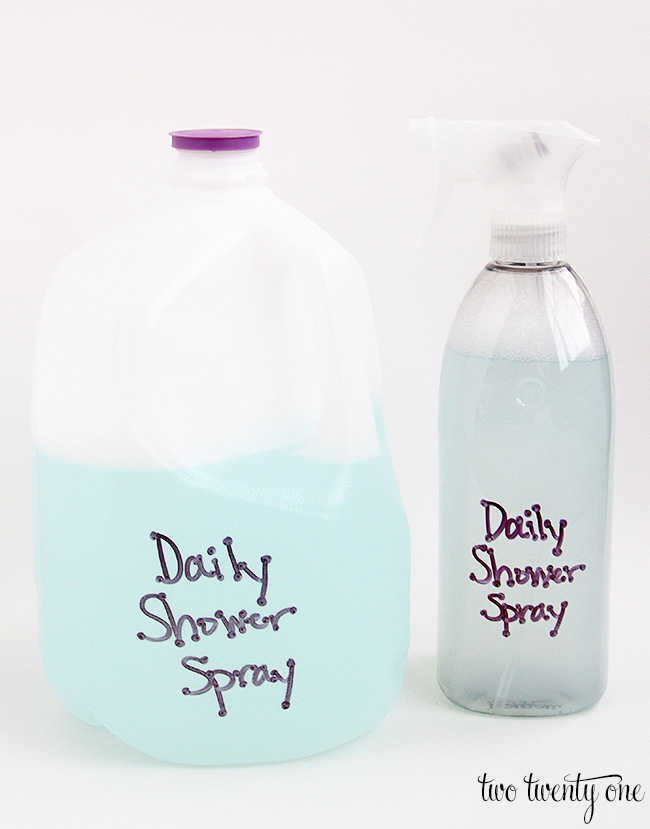 I could've been a fancy blogger and made custom vinyl labels for the bottles but I don't have time for all that so I busted out a Sharpie to label the bottle and gallon refill jug.
We've been using my daily shower spray for a couple weeks and it seems to be doing a great job. It's working just as well as the store-bought sprays. Yay for keeping soap scum and mildew at bay, and not having to deep clean our shower stall as often.

 Happy not-cleaning-your-shower-as-often!