Well, it finally happened– I pulled the trigger on our master bedroom curtains.
In case you forgot, here's what the window in the room looked like before we put up the new curtain rod and curtains.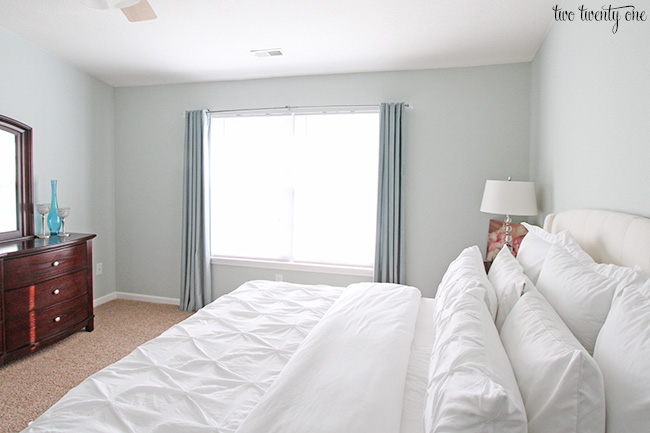 And here's how it looks now with the new, teal floral curtains.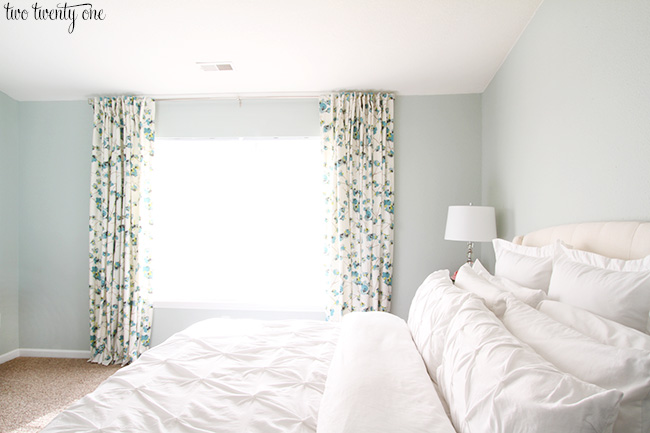 First, let me say that the photos above are proof that all curtains should be hung high and wide.
See how the window looks bigger and the wall seems taller? The room feels much more taller in person with the curtains hung close to the ceiling. Who knew moving a curtain rod up a foot would create such a change in the feel of the room?
Note: I did end up using two panels on each side of the window for a total of four panels.
We took the curtain rod clear to the ceiling. Well, an inch or two below where the ceiling meets the wall. And it worked out perfectly with the 96″ panels. They pool a little on the floor but I'll take that over high-waters.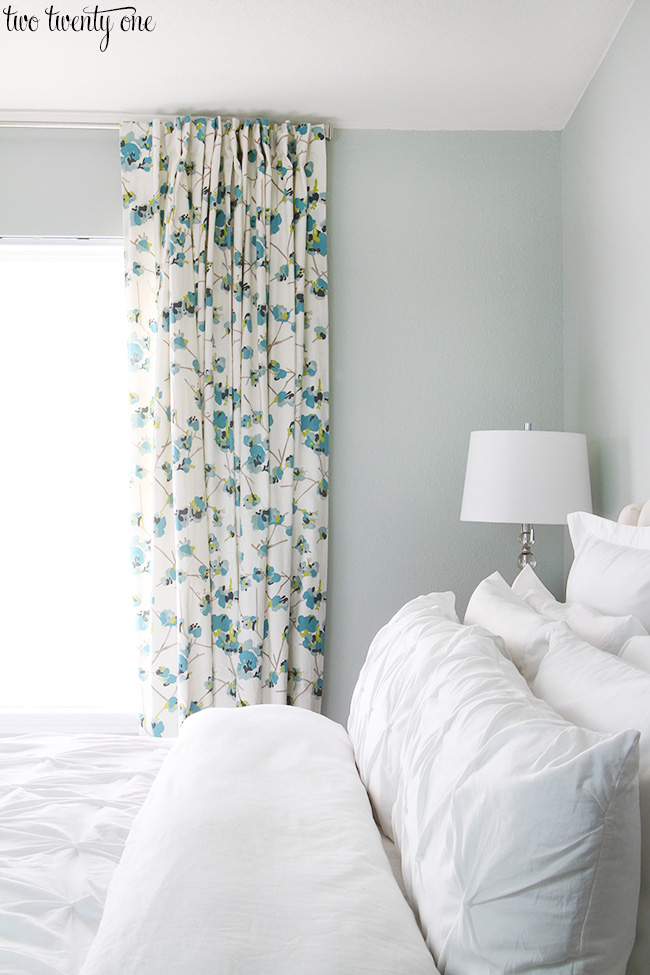 After sharing the curtain options, I had made it up in my mind to go with the pink floral curtains because I liked the color they brought into the room. Because I'm not really a tone on tone person.
My friends at Bellacor graciously offered to help me out with the curtains, so I ordered a pink floral panel and a teal floral panel, put them up in the room, and pondered over them for a few days. I wanted to like the pink but I kept being drawn to the teal. They're just so pretty, especially in person.
What's also crazy is that the lightest blue color of the flowers is an identical match to the Sea Salt wall color.
With the floral, one thing I worried about was them looking too old. But the design has a modern feel to it so I don't think it looks like someone who would use "whipper snapper" on the regular would sleep in this room.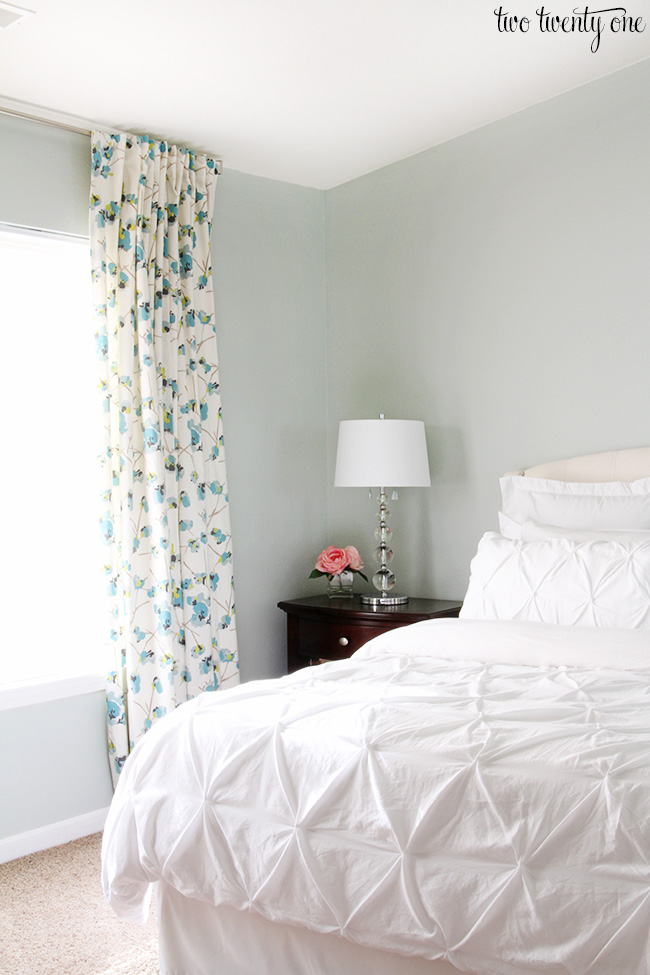 Now I just need to find art for above the bed (I'm taking suggestions), lamps, throw pillows, and some decorative accents.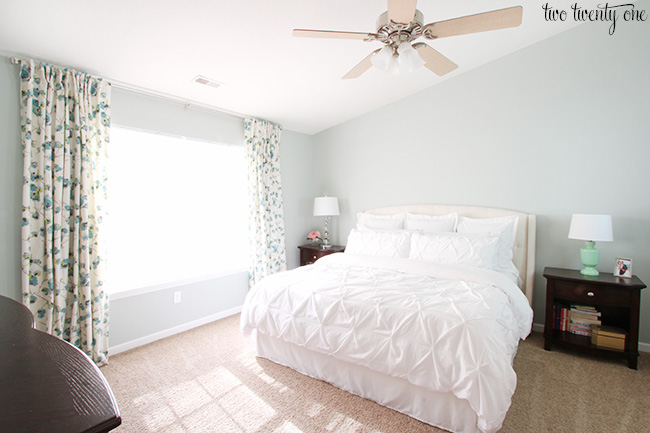 SOURCES
curtains … found here
curtain rod … found here
duvet cover and shams … found here
bedskirt … found here
headboard … found here
What do you think of the new curtains?
Follow the journey of making over my master bedroom below!