Inexpensive Upholstered Headboards
Almost two years ago, I started looking into upholstered headboards for our master bedroom. When I started showing Brad, he kept saying they looked like they were for "old people". I told him he didn't know what he was talking about and to "pipe down, whippersnapper."
You may or may not be aware, but there are some awesome upholstered headboards out there for great prices. And most get pretty good reviews. So I rounded up a handful so you could see for yourself. FYI, this isn't sponsored, I'm just sharing the money-saving love.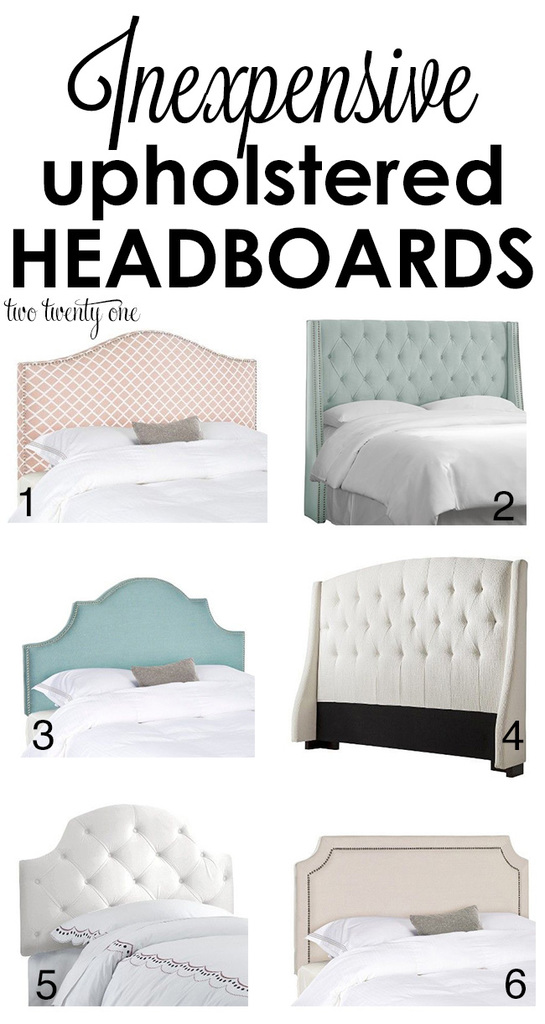 1. Safavieh Connie Headboard
2. Skyline Tufted Wingback Headboard
3. Safavieh Hallmar Headboard
4. Roma Tufted Wingback Headboard
5. Juliette Headboard
6. Clip Corner Nailhead Headboard
Guess what? I won the those-headboards-are-for-old-people debate (I mean, we are in our thirties now) with Brad, and I purchased the Roma tufted wingback headboard on Cyber Monday, 2013. I actually paid more than what it was this past Cyber Monday. Because Cyber Monday, 2015 that headboard was $178! $178 for a KING-SIZE HEADBOARD!
So if you're in the market for a new headboard, definitely be on the lookout around Black Friday/Cyber Monday.
And in case you're wondering, we really like the headboard. When one of my friends came over she asked if I got it from Pottery Barn. If you buy it, just make sure you read the reviews about the assembly.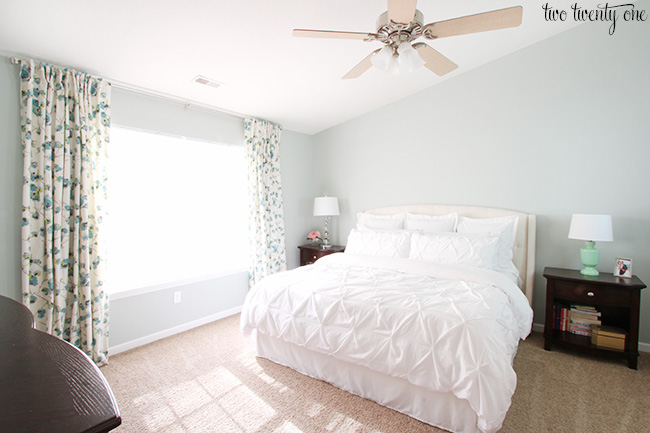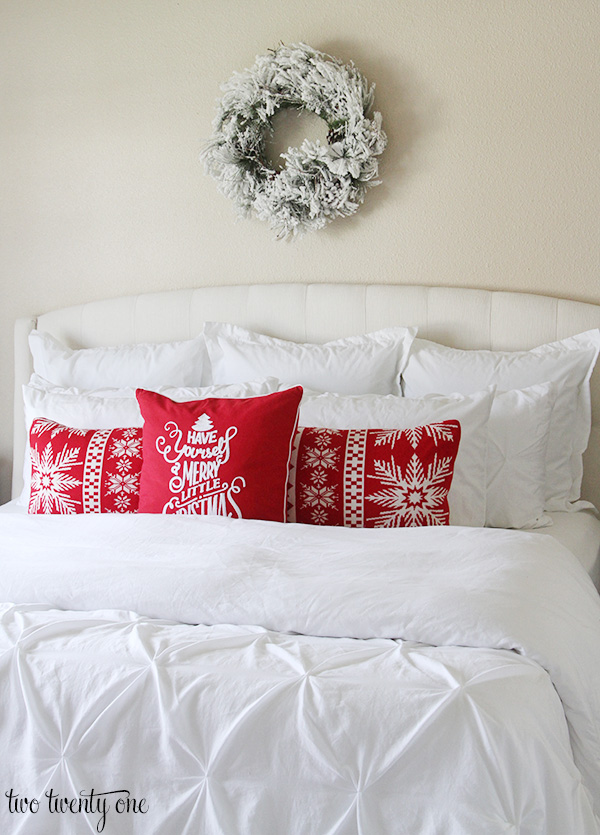 Funny story: as I was typing up this post Brad looked over my shoulder and said, "Whatcha doin'?" Apparently, he thought I was in the market for another geriatric headboard.
This post contains affiliate links.
Funds from affiliates help pay for web hosting, domain registration, email delivery, and other fees to keep twotwentyone.net up and running. Thanks for your support!