It's Amazon Prime Day as well as a big sale day for Walmart and Target! I'm going to share my favorite finds from all three retailers here. I'll update this post often so keep checking back throughout the day. When I add new stuff, I'll put it at the top of the post so you don't have to keep scrolling.
I'll add upcoming sales at the bottom of the post with the times that the sales start.
Keep in mind that now is a great time to grab birthday and Christmas gifts!
And be sure to follow me on Instagram Stories and Facebook because I'll share things there as well!


Ring Doorbell
I ordered my mom a Ring doorbell to see who's leaving her Hot Cheetos and pop in the middle of night. It was $45 at checkout for me.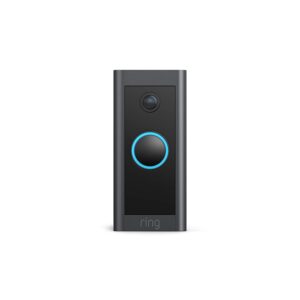 I did have to order a Ring Chime as well. It was regular price, but I figure $80 for the doorbell and chime isn't bad at all.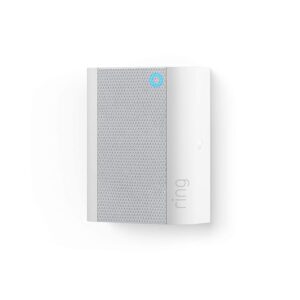 Air Purifiers
Our air purifiers are on sale! I've never seen them this low. We have the bigger air purifier in our bedroom because it's such a large room. The kids have the smaller air purifiers in their bedrooms. I bought them last fall when we had a lot of allergy symptoms, especially Owen. He'd wake up with a phlegmy throat. But after I put the air purifier in his room, his symptoms improved.
If you buy the smaller air purifier, I highly recommend getting a cover as well. The cover extends the life of the filter. I remove our covers about once a month, shake them off outside, and then wash them in the washing machine and hang to dry.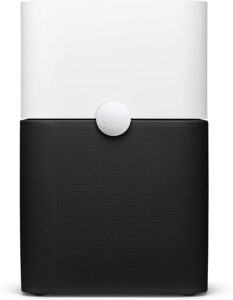 Bralette
This Calvin Klein bralette was on my Favorite Things 2020 list! I love them. So comfortable but supportive. I've lived in them this summer because it's too hot and humid to wear a regular bra. Sizes XS – 3X. Tons of colors. Matching underwear if that's your thing. I rec sizing up at least one size for a looser feel.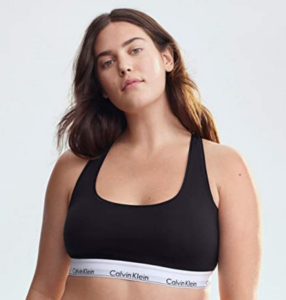 Travel Sound Machine
My portable white noise machine is 30% off! The black version is the cheapest option– around $23 at checkout. I've talked about this thing in my Stories. It's great for travel. We take it with us whenever we go to our families. Much better than lugging the kids' regular sound machines with us. It also functions as a bluetooth speaker. And here's the travel case. It holds the speaker, cord, and wall plug.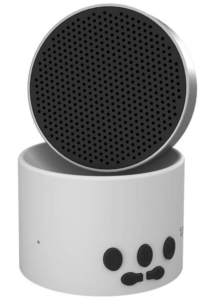 Fave Everyday Shoes
My favorite shoes are on sale— also on my Favorite Things 2020 list. I LOVE them. I have multiple pairs in different colors. Trust me. Get a pair.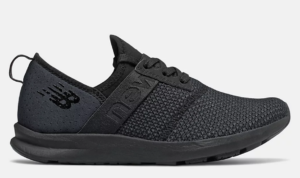 Air Pods Pro
I finally caved to peer pressure and bought Air Pods Pro. I really like them. Definitely a splurge. Thankfully, I haven't dropped them in soup or other liquids yet.
They're on sale for $190 at Amazon. If you have a Target RedCard, I'd suggest buying them from Target so you get the additional 5% off.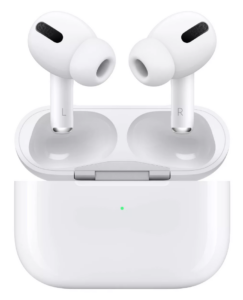 FitBit
FitBits are on sale! I'm really tempted to get this FitBit. I like how they've made them a lot smaller in recent years.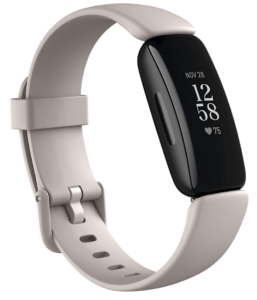 Reusable Food Storage Bags
My favorite reusable food storage bags are 30% off! Now is the time to stock up on these because I never see them go on sale. These are a great way to cut down on your plastic use. I used the snack size for Goldfish in Owen's preschool lunch. I'm going to get more today and specifically get colors for each kid (aqua for Owen and green for Emmett). I recommend getting colored bags instead of clear, especially if you intend on putting them in kid lunches. Clear bags are easier to accidentally throw away than a colored bag, IMO. Click here!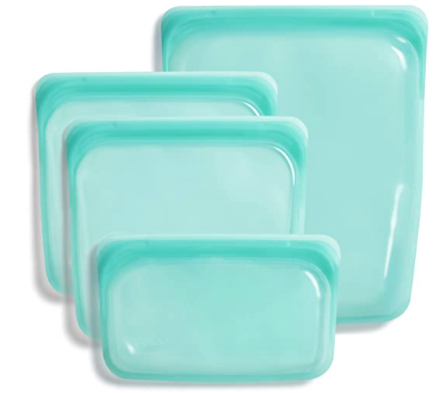 Packing Cubes
A bunch of packing cubes are on sale! … HERE … I swear buy these when it comes to having an organized suitcase, especially with kids. I assign each family member a color. So when I'm yelling at Brad from the other room to grab Emmett's pajamas and he's all "where are they?", I can say "medium gray cube!!!"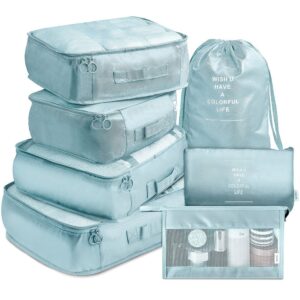 Smart Lightbulbs
Click HERE to see all the Hue and other smart lightbulbs that are on sale.
I've shared these before in my IG Stories. The lightbulbs can be dimmed and adjusted for warmth– a feature I love. And they're Alexa enabled so you can tell her to turn the lights off and on. You can also control the lightbulbs from an app on your phone. We also set ours to timers so they come on at a certain time of day. We also have a color changing light bulb in Owen's room. He loves changing the color. And because we can dim it, he also uses it as a nightlight.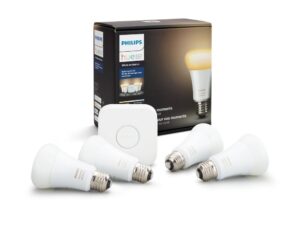 Smart Plugs
Smart Plugs … HERE …  You use them with regular lightbulbs– just plug the lamp into the smart plug and turn it on turn. I LOVE them for the Christmas tree. Hell yeah for not reaching behind the tree and almost falling on top of a bunch of presents. And because I have multiple Christmas trees, I use smart plugs for all them. So when it's time to go to bed, I tell Alexa to "turn off Christmas". You can also control these from an app on your phone.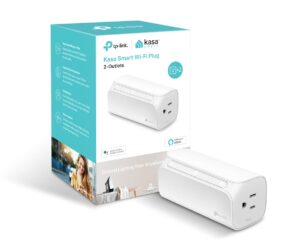 DNA Tests
23andMe DNA Test – Health + Ancestry … HERE … 50% off
Brad and I did the 23 and Me test a couple years ago. It's really seeing the traits you're likely to have and the health aspects.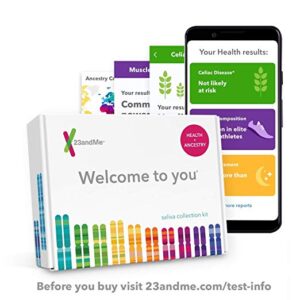 AncestryDNA: Genetic Ethnicity Test … HERE … $59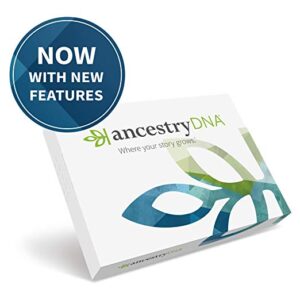 Lightning Cables
3-Pack of 6 Foot Lightning Cables … HERE … $6.58 … The 6-foot cords are so much better than the 3-foot cords. Especially if you enjoy laying in bed and scrolling your phone. The price is GREAT for three!
Magazine Subscriptions
 TONS of magazine subscriptions are on sale! They make great gifts!
Better Homes & Gardens
Martha Stewart Living
Real Simple
Click HERE to see all the magazines on sale.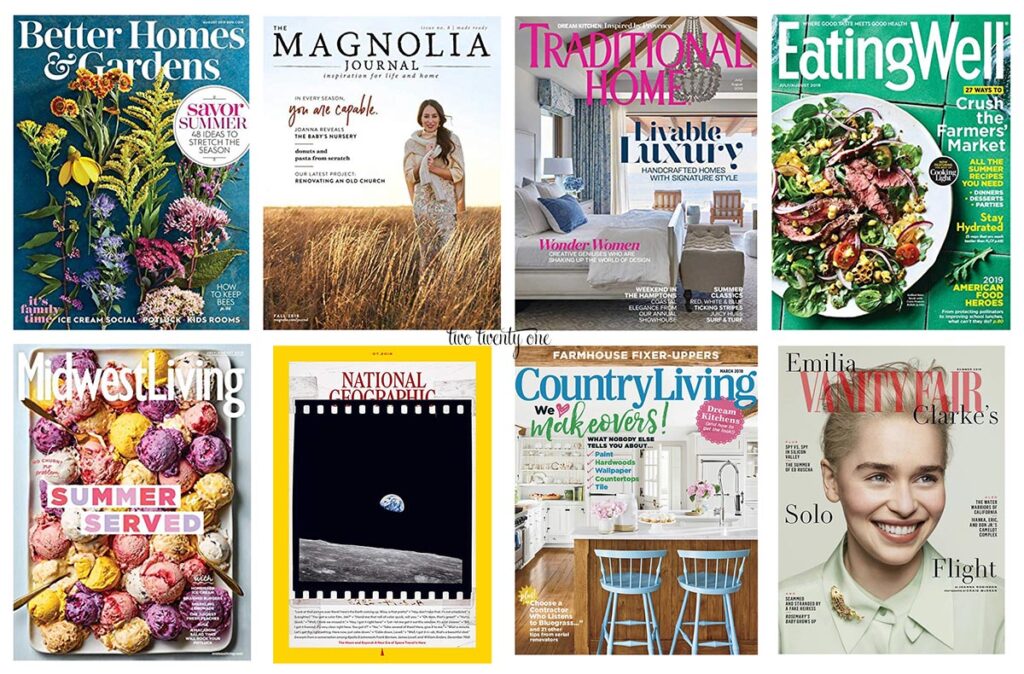 WaterPik … HERE … 43% off … My dentist said I should use one of these.